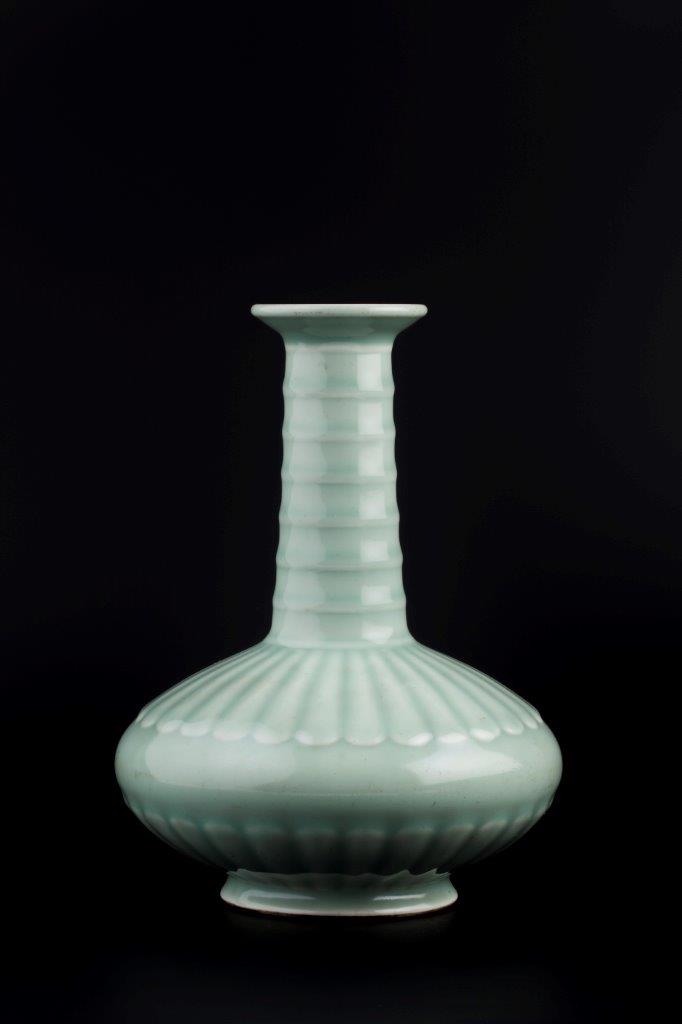 Yongzheng mark and period vase sells for £750,000 in Cheltenham
Included in 1947 Oriental Ceramic Society exhibition, it was valued in 1952 at £12-15
Made under the watchful eye of the third Qing emperor, a porcelain vase valued at just £12 in the 1950s sold for £750,000 (more than £900,000 including buyer's premium) on April 27.
The celadon-glazed Yongzheng (1722-35) mark and period vase came for sale at Mallams in Cheltenham from the family of Charles George, a knowledgeable mid-20th century collector of art and antiques.
Meticulously documenting his purchases in a handwritten inventory, George recorded the inclusion of this vase in the 1947 Oriental Ceramic Society exhibition of celadon wares prepared by founder member and expert on Chinese glazes Arthur L Hetherington. In 1952 he estimated its worth to be between £12-15.
During Yongzheng's 13-year reign, the emperor personally supervised the production of a profusion of new shapes and colours at the ceramic kilns at Jingdezhen – many inspired by ancient ceramics preserved in the Imperial collection. Yongzheng insisted on the highest levels of craftsmanship.
While deceptively modest in appearance, Imperial quality porcelain from this period typically combines restraint with technical perfection.
The form of this 9.5in (23.5cm) vase, moulded to the base with bands of chrysanthemum petals and to the neck with ribs in imitation of bamboo, is inspired by a Longquan prototype from the Southern Song period.
The foot bears a six character Yongzheng mark painted in blue in zhuanshu script.
It still retains the Oriental Ceramic Society label and the exhibit number 130 to its base.
The price of mark and period ceramics made for the Qing court has escalated in the last decade. Part of the appeal of this vase was its provenance – a history that doubled as an insurance policy against the many modern fakes.
Charles George's £12 vase, estimated at £20,000-30,000, attracted 13 phone bidders but both the buyer and the underbbider were in the room.
Mallams' director, Robin Fisher, said: "It is the scarcity of high quality, genuine works with a solid provenance that ensured this exceptional vase realised the highest price we have ever achieved for any item at auction."
Contact department specialist
Robin Fisher on 01242 235712
robin.fisher@mallams.preview.vded-zesdig-002.zestdev.com