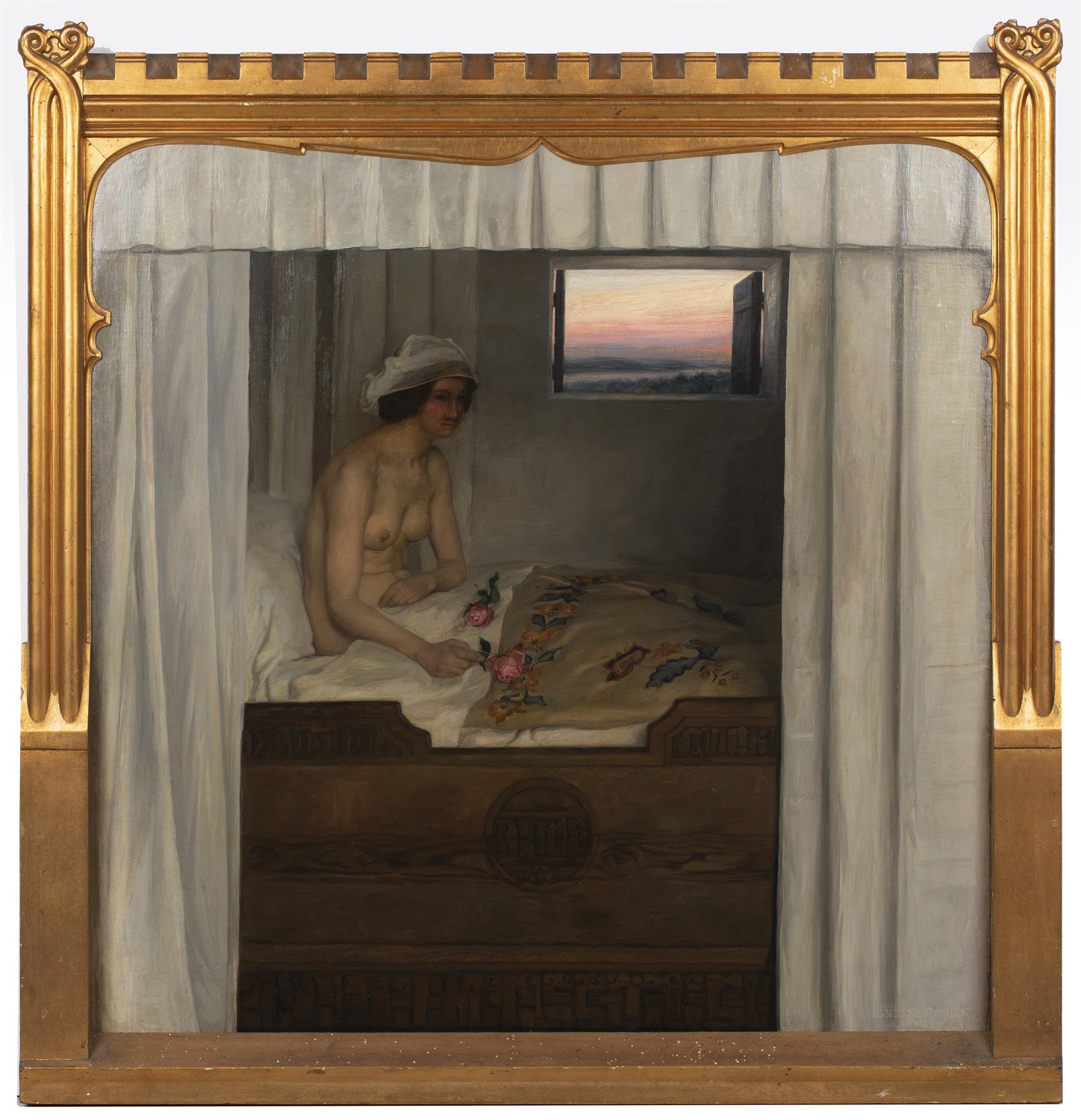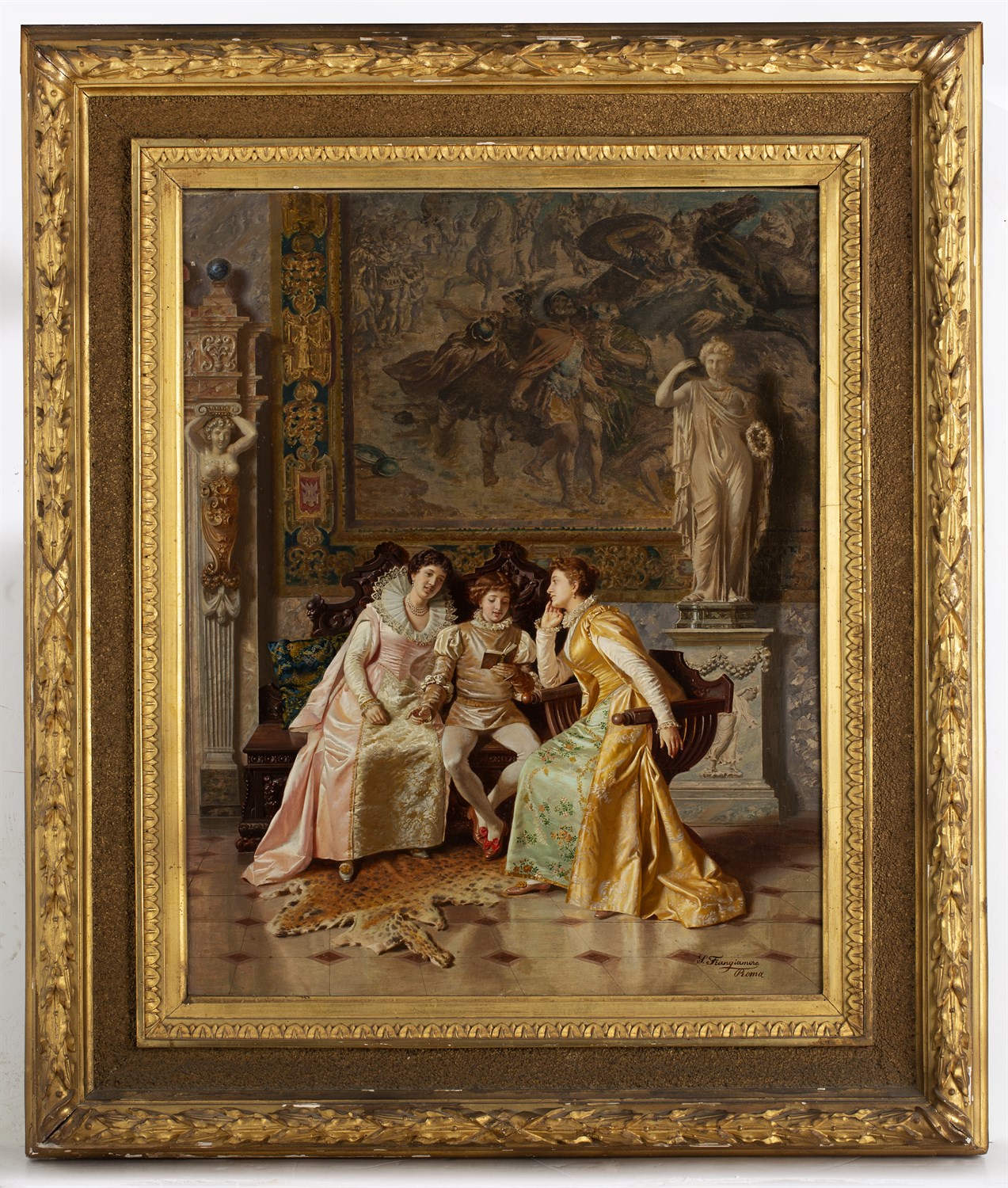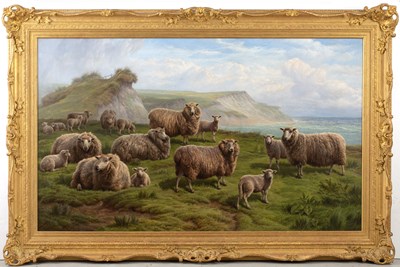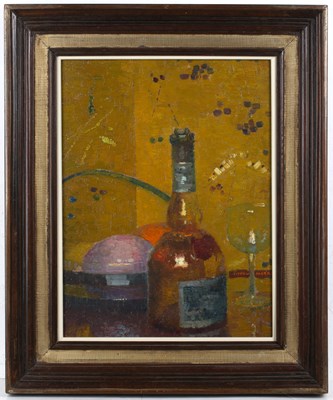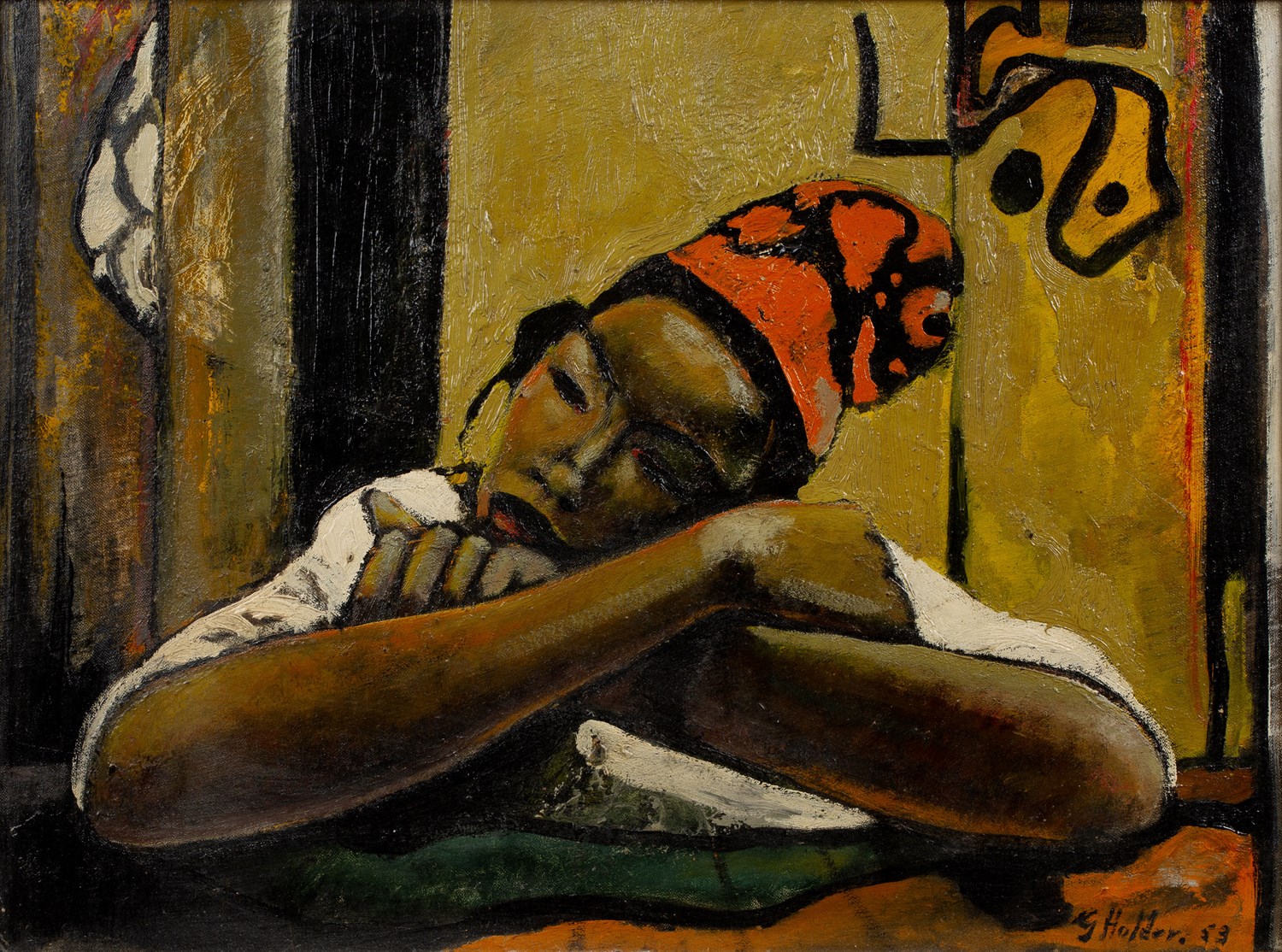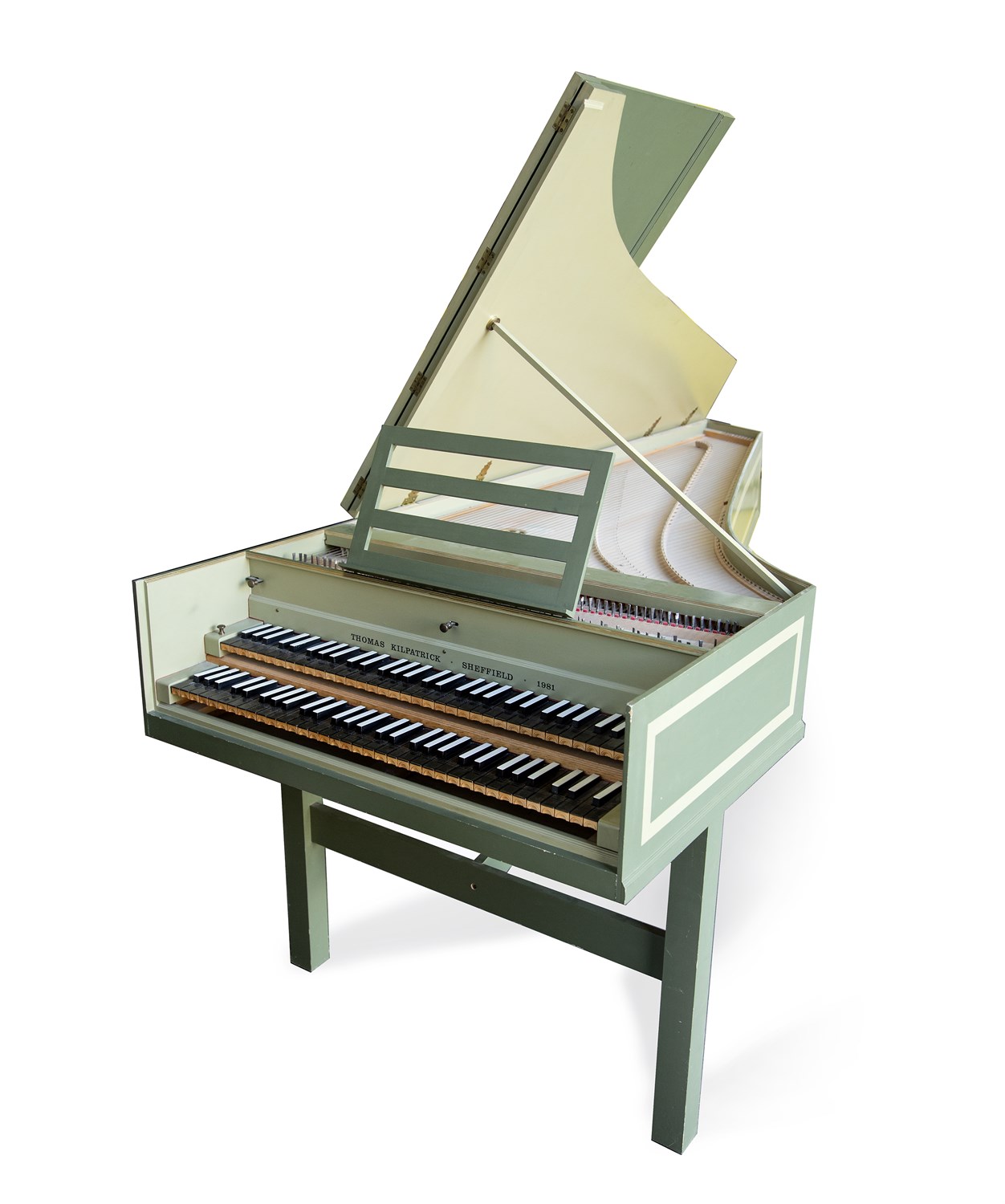 Mallams held its Art and Music Sale on 20 October and achieved total sales of £150,000 with an 80% sell rate.
19th century oil paintings proved particularly popular and made up many of the top-performing lots. An oil on canvas entitled 'Contemplation' (lot 305) by the Danish Symbolist painter, Agnes Ranbusch Slot-Moller (1862-1937), was highly contested amongst bidders. Displayed in a gilt Gothic revival style frame, it sold to a trade buyer for £6000, soaring above its £500 top estimate.
Lot 350, 'An Enthralling Tale' by the Italian artist Salvatore Frangiamore (1853-1915) also saw some robust bidding, achieving a top price of £4200 from another trade buyer (estimate £3000-£5000).
Charles Jones (1836-1892) was a Cardiff-born artist, known for his paintings of sheep, cattle and deer, earning the nickname Charles 'Sheep' Jones due to his realistic portrayal of these animals. Lot 459 was a great example of his skill and artistry, an oil painting depicting a flock of sheep on a coastal hilltop, signed and dated 1877. This achieved a hammer price of £3400 (near mid estimate), going to a trade purchaser.
A still life of a bottle by the Polish artist, Alfred Wolmark (1877-1961), also sparked interest. Lot 367 in the sale, signed and dated 1911, it went to a trade buyer for almost double top estimate at £2300.
With the recent release of 'No Time to Die', the James Bond franchise is once again at the forefront of public attention, and featured in Mallams' Art and Music Sale, was a painting by one of the actors that appeared in the 1973 Bond film, 'Live and Let Die'. Geoffrey Holder (1930-2014) played the Voodoo villain, Baron Samedi, and apart from being an actor, dancer and choreographer, he was also a celebrated painter, winning a Guggenheim Fellowship in fine arts in 1956. His 1953 oil on canvas work entitled 'A Sleeping Boy' was lot 316 in Mallams' sale and sold to a trade buyer for £1000.
Musical instruments also performed strongly in the sale, and lot 90, a two-manual green painted harpsichord, with the inscription 'Thomas Kilpatrick Sheffield 1981', on the fascia panel, sold for £4600, almost 4 times the high estimate.
Mallams is now accepting entries for its next Art and Music Sale scheduled for early 2022. If you have any interesting items you are considering selling at auction, please email Rupert Fogden on rupert@mallams.co.uk for a free, informal valuation.
All prices are subject to a 30% buyers' premium (VAT inclusive).