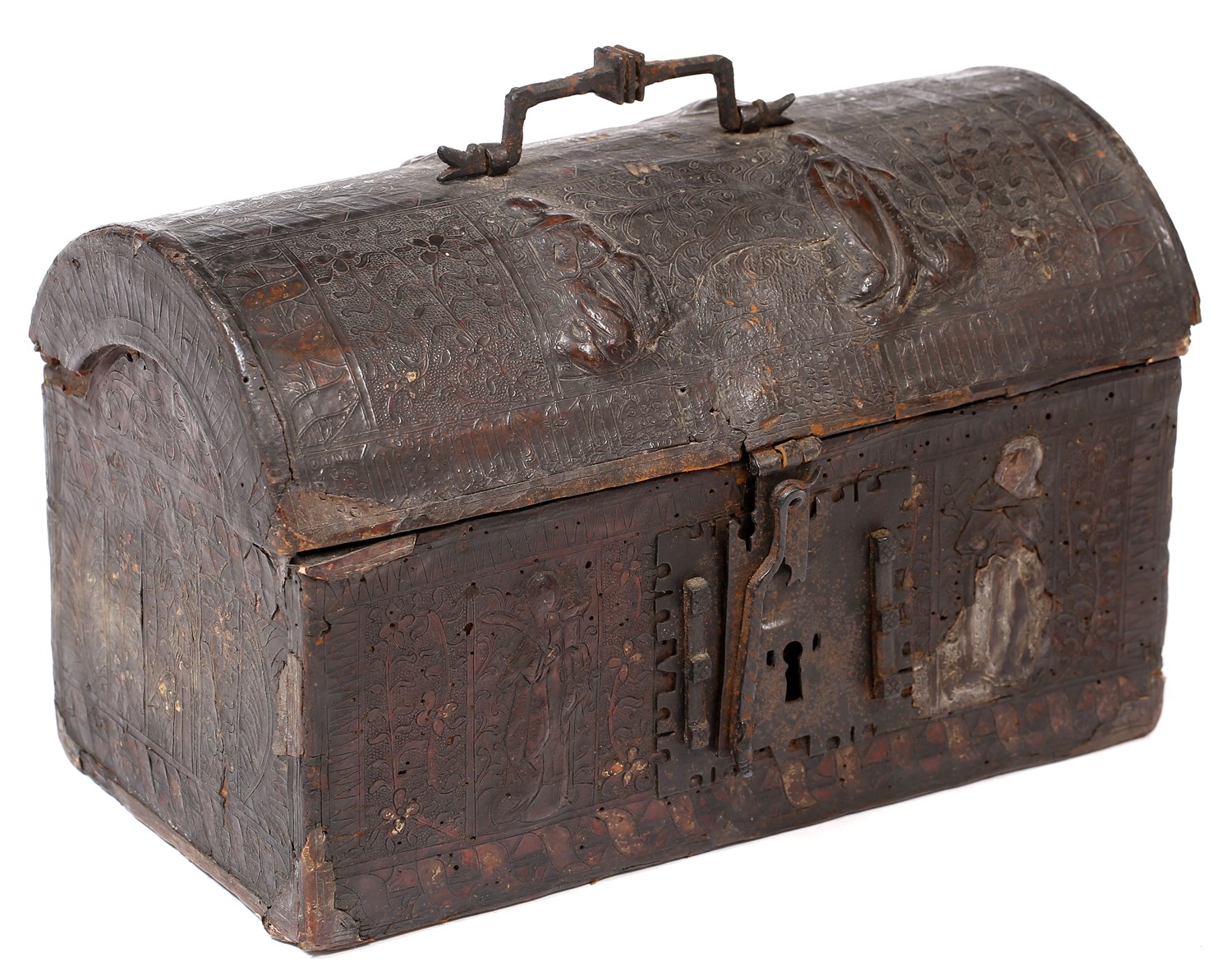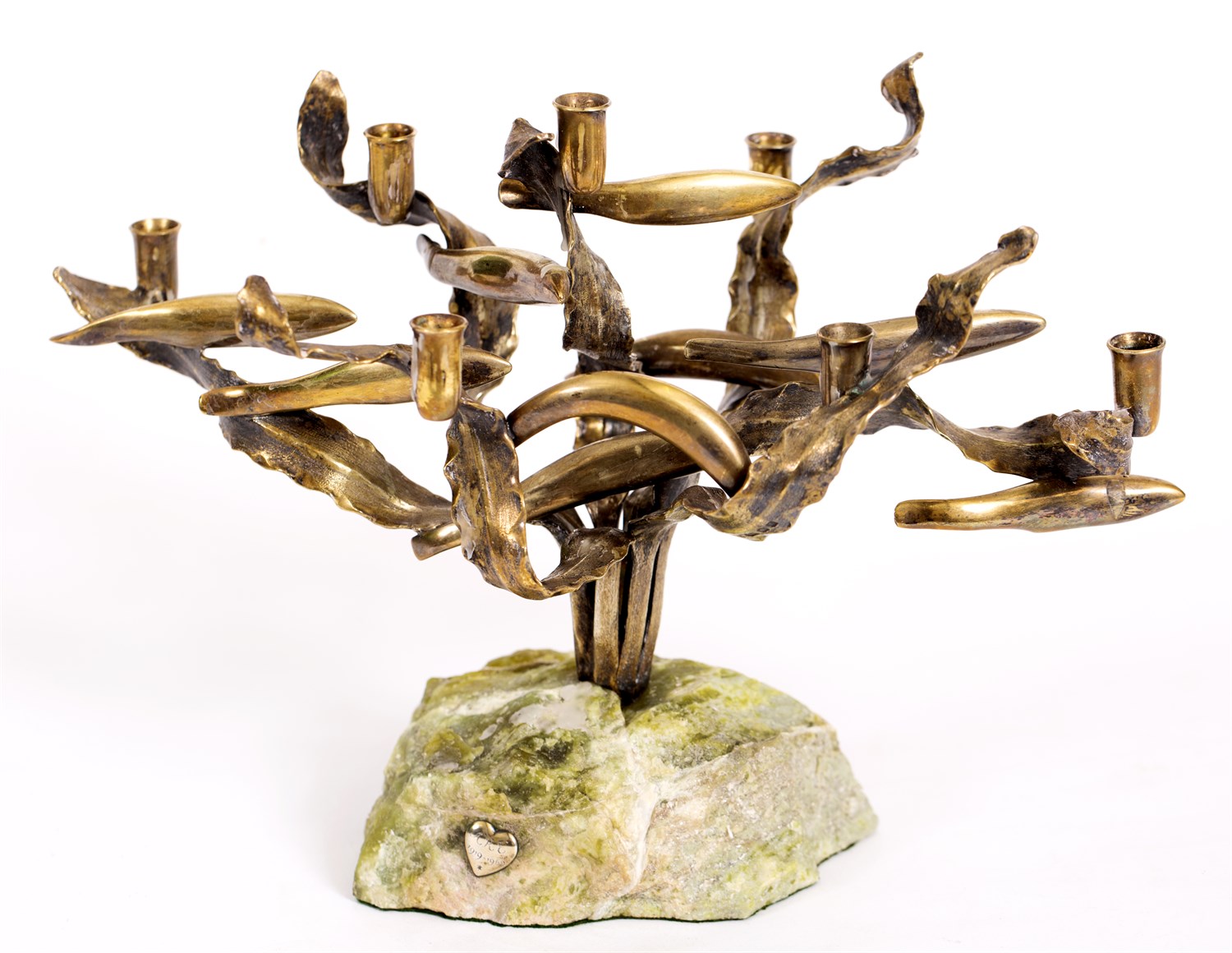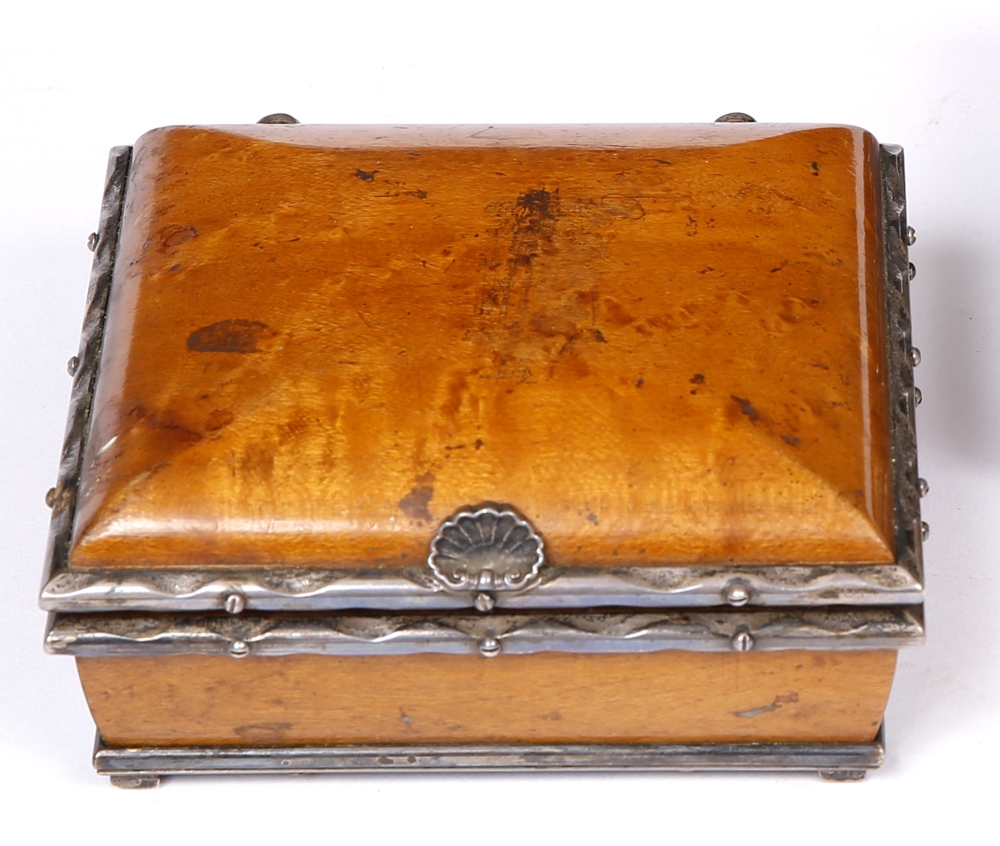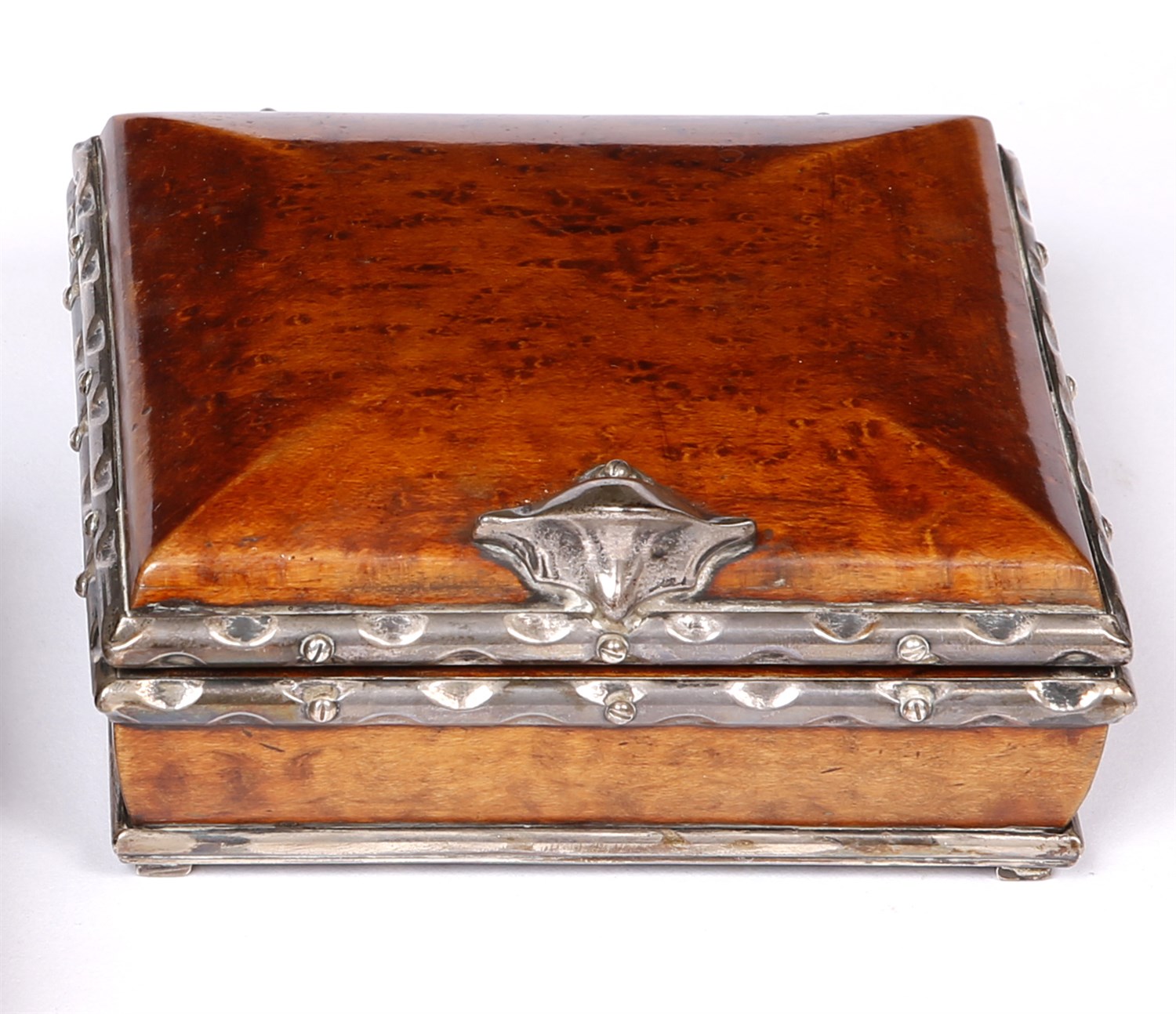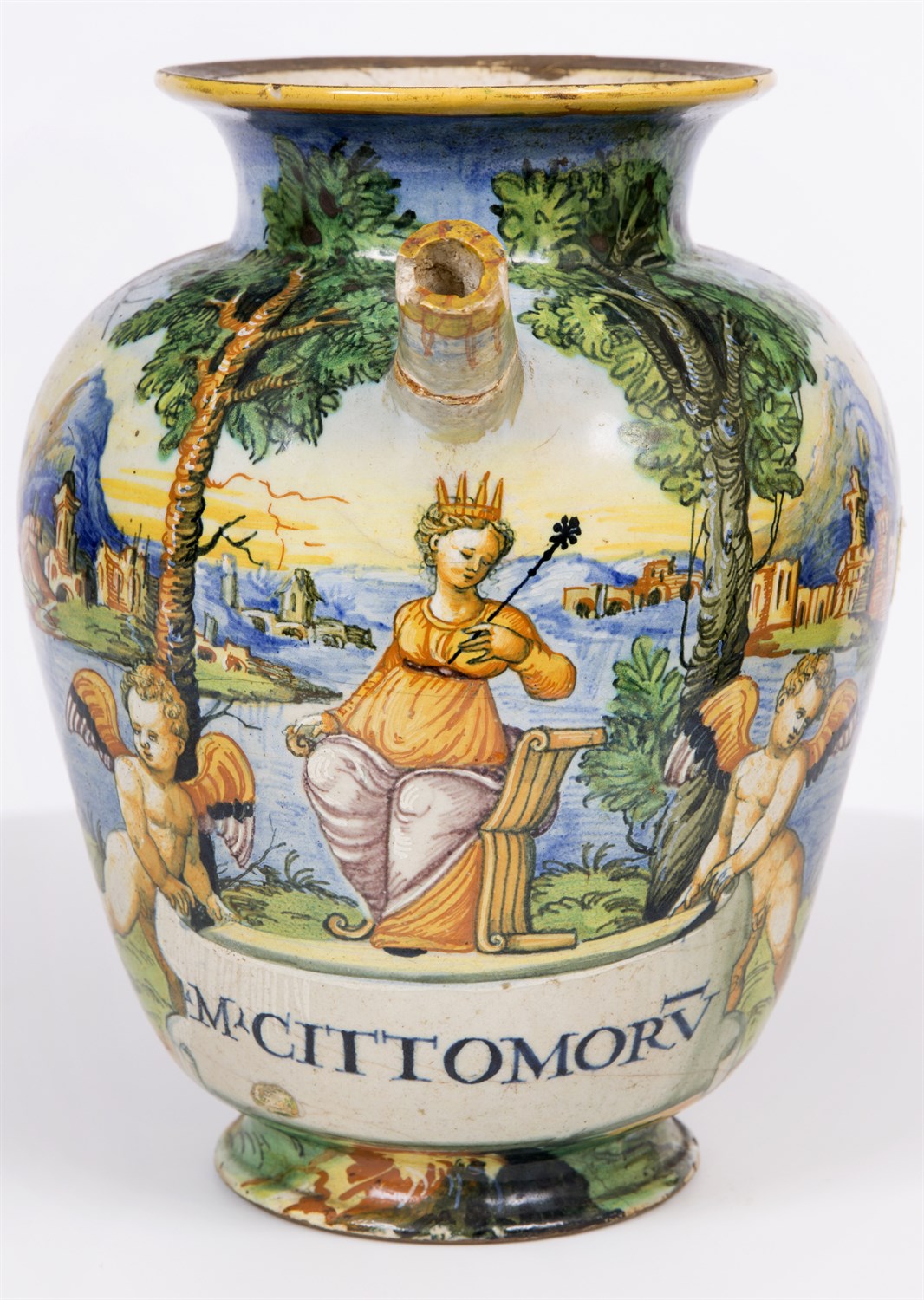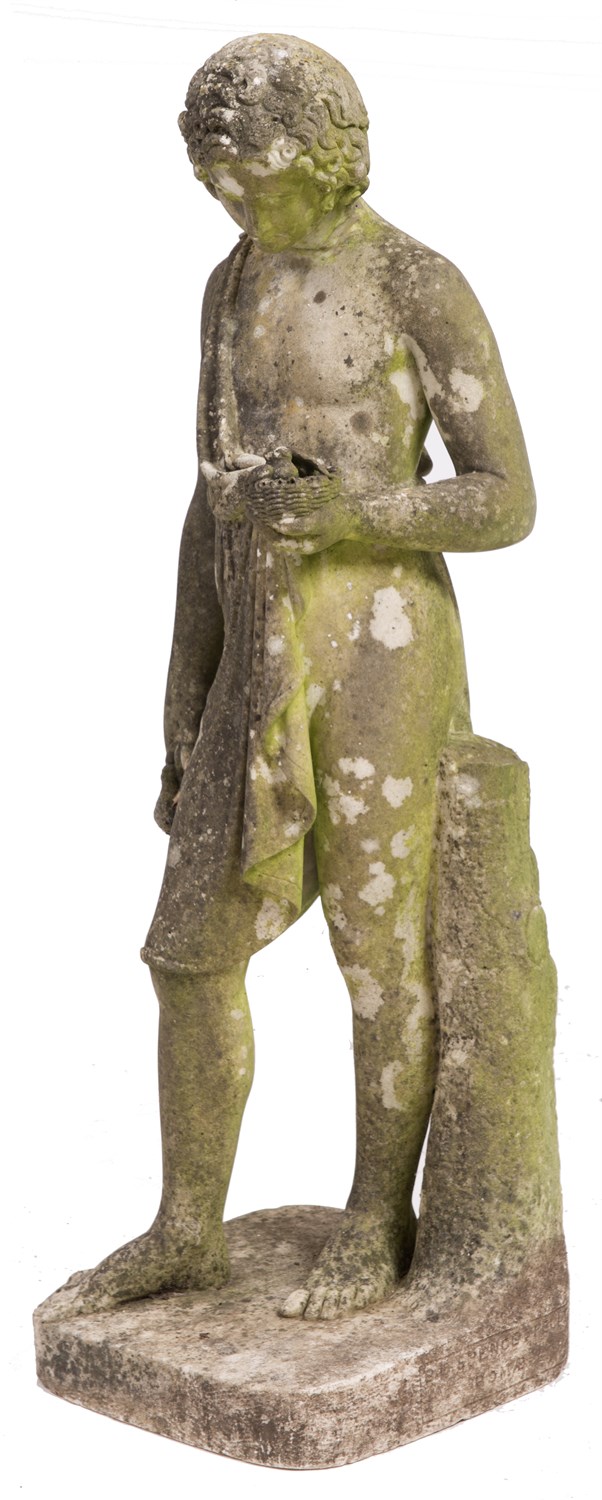 Mallams' next auction of art and antiques in their ever popular House & Garden Sale on the 8th and 9th October showcases a fantastic range of objects, architectural elements and garden ornaments spanning 600 years of imagination and creativity.
The lots from a 'West Oxfordshire Country House' (1-129) give a very relevant lesson in the art of collecting. The vendor's family were not only avid collectors of ancient artworks, such as the medieval casket featured in this sale (lot 31) but also commissioned contemporary artworks from the finest craftsmen in their field for future generations to discover. Leslie Durbin's ornately crafted silver candelabrum (lot 68) is an example of this, alongside a pair of tumblers commissioned in 1953 from the glass engraver Sir Lawrence Whistler (lot 86), a prominent engraver who is said to have revived and transformed the art.
The Medieval coffret or casket ornately decorated in the cuir bouilli method has close parallels to examples in the Wallace and the Victoria and Albert Museum collections.
The candelabrum is of note as it was produced by Leslie Durbin, an apprentice to Omar Ramsden. It is thought that by the 1950s, Durbin joined Ramsden as one of the most significant silversmiths of his time. The two silver mounted boxes, lots 71 and 70 illustrate the work of these two pioneers, the former created by Ramsden and the latter by Durbin - 36 years later as perhaps a homage to the master of his craft.
Another item of interest is lot 51, an excellent example of an Italian Renaissance 16th century drug jar depicting a Queen seated beside a river landscape, with a label for M.CITTOMORVI. These drug jars were used in Italian Renaissance pharmacies and were often brightly decorated in tin glazes. Garden ornament and sculpture is well represented with examples to include lot 795, a carved marble sculpture of a young man standing holding a bird's nest by Benjamin Edward Spence (1822-1866) and lot 753, a pair of 17th century style lead garden urns estimated at £2000-3000.
The House & Garden Sale - overseen by Director Henry Cooke - stands alone in the Mallams' auction calendar. The Abingdon saleroom is a place to discover a myriad of striking decorative furniture, vintage garden ornament, objects of style and historical significance. Blending modern and traditional and both indoor and outdoor furnishings, the House and Garden Sale is not one to be missed.