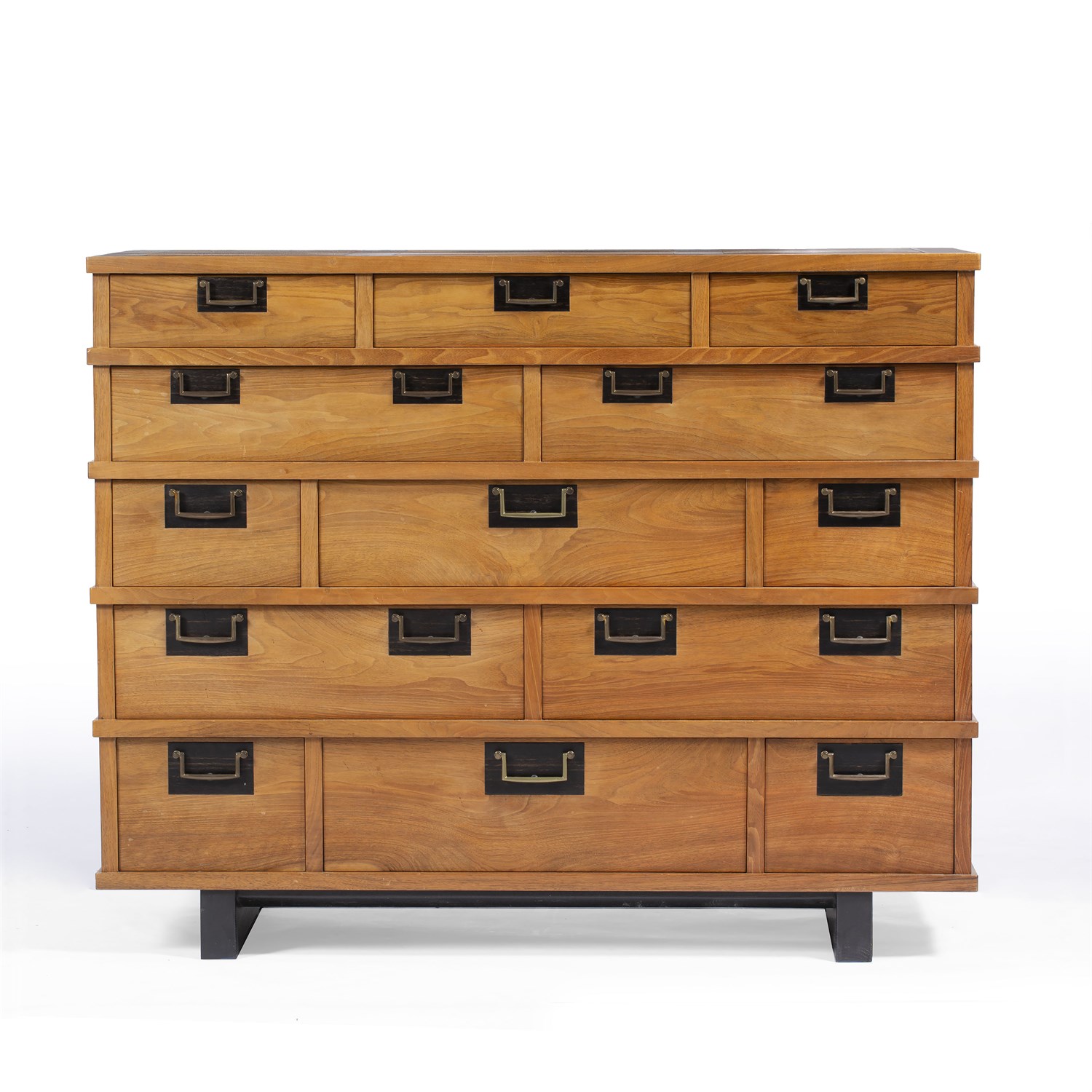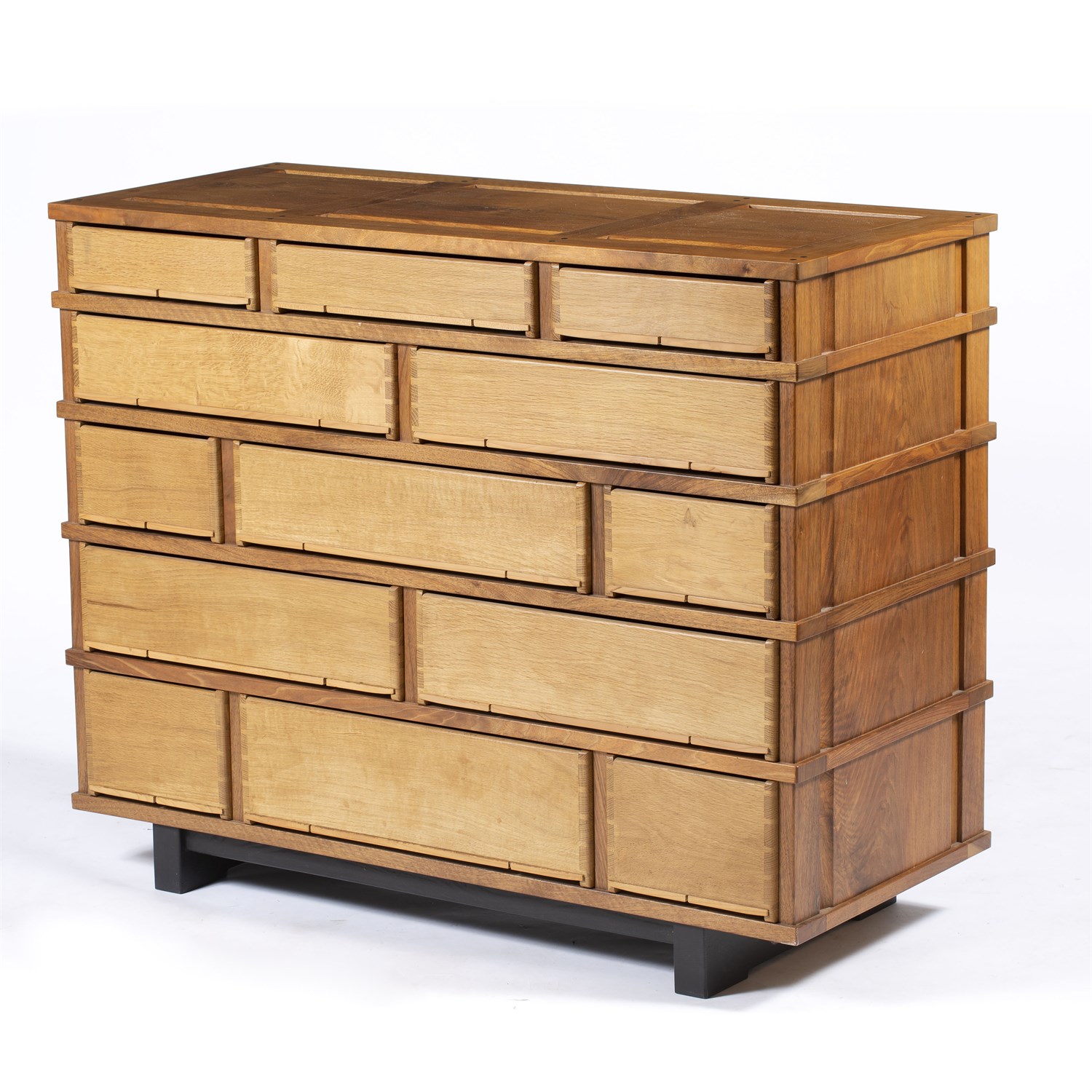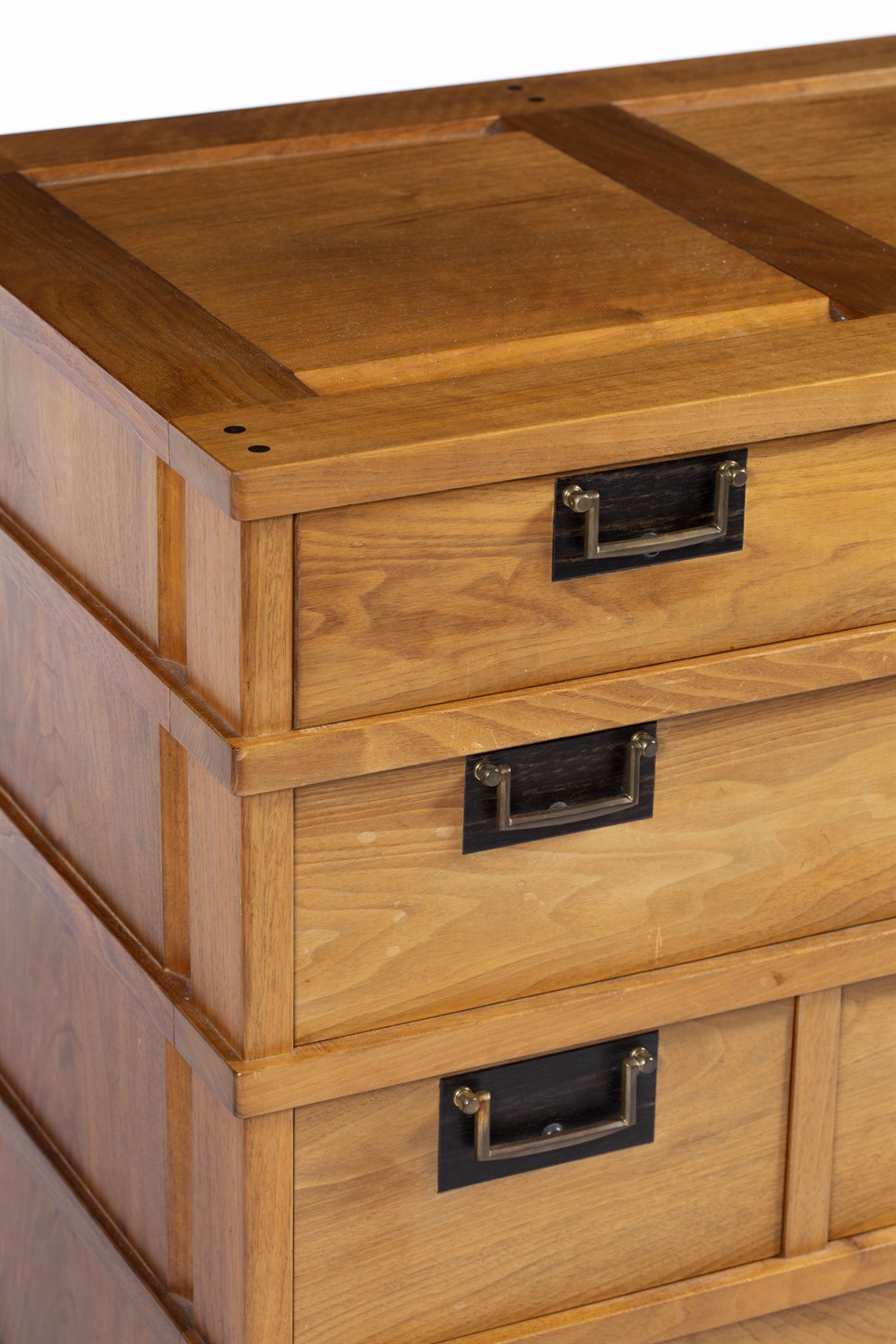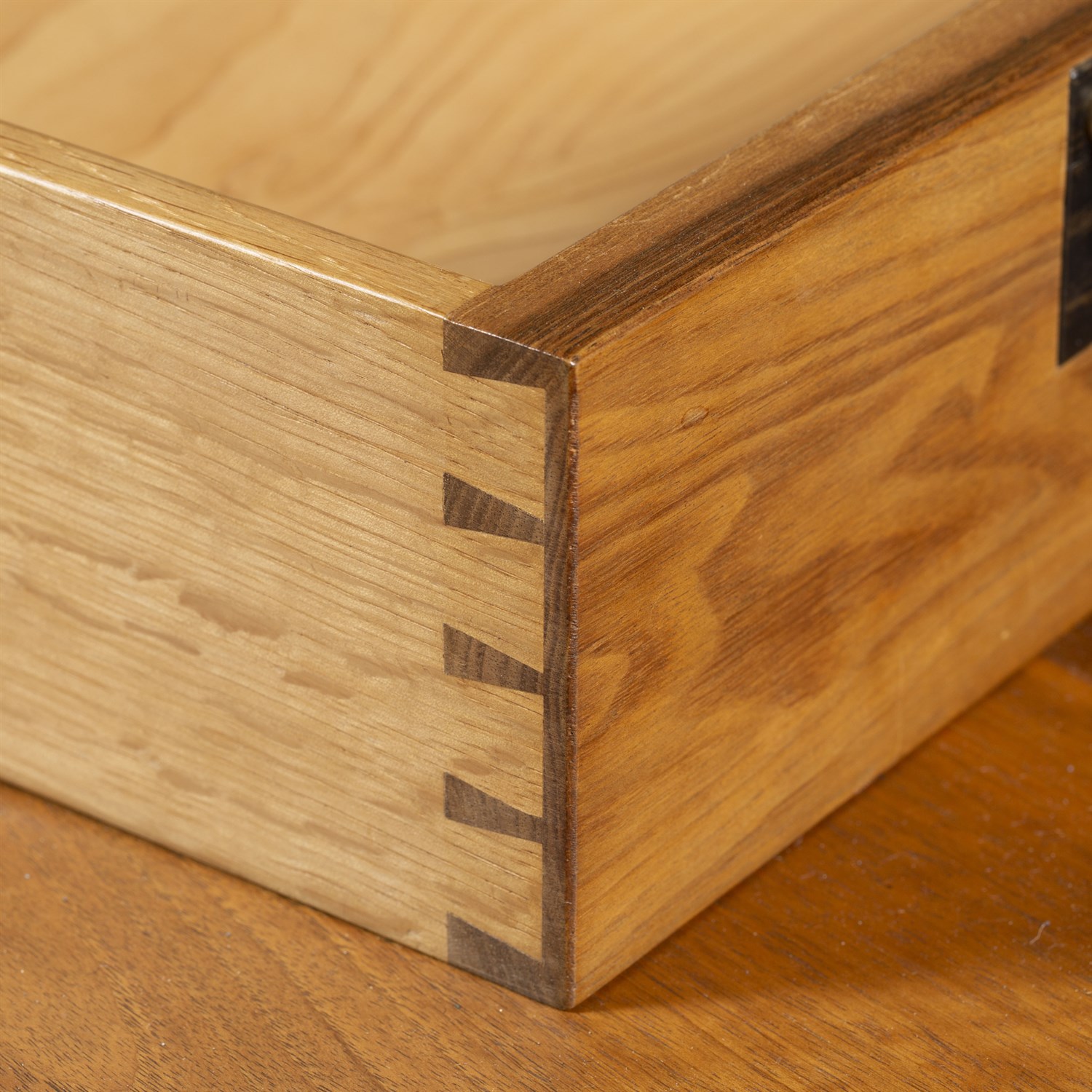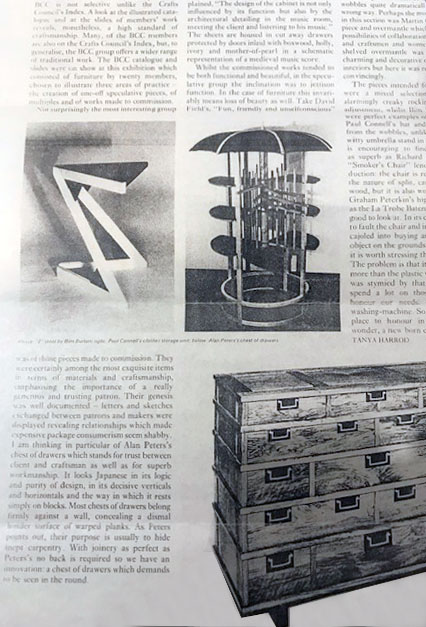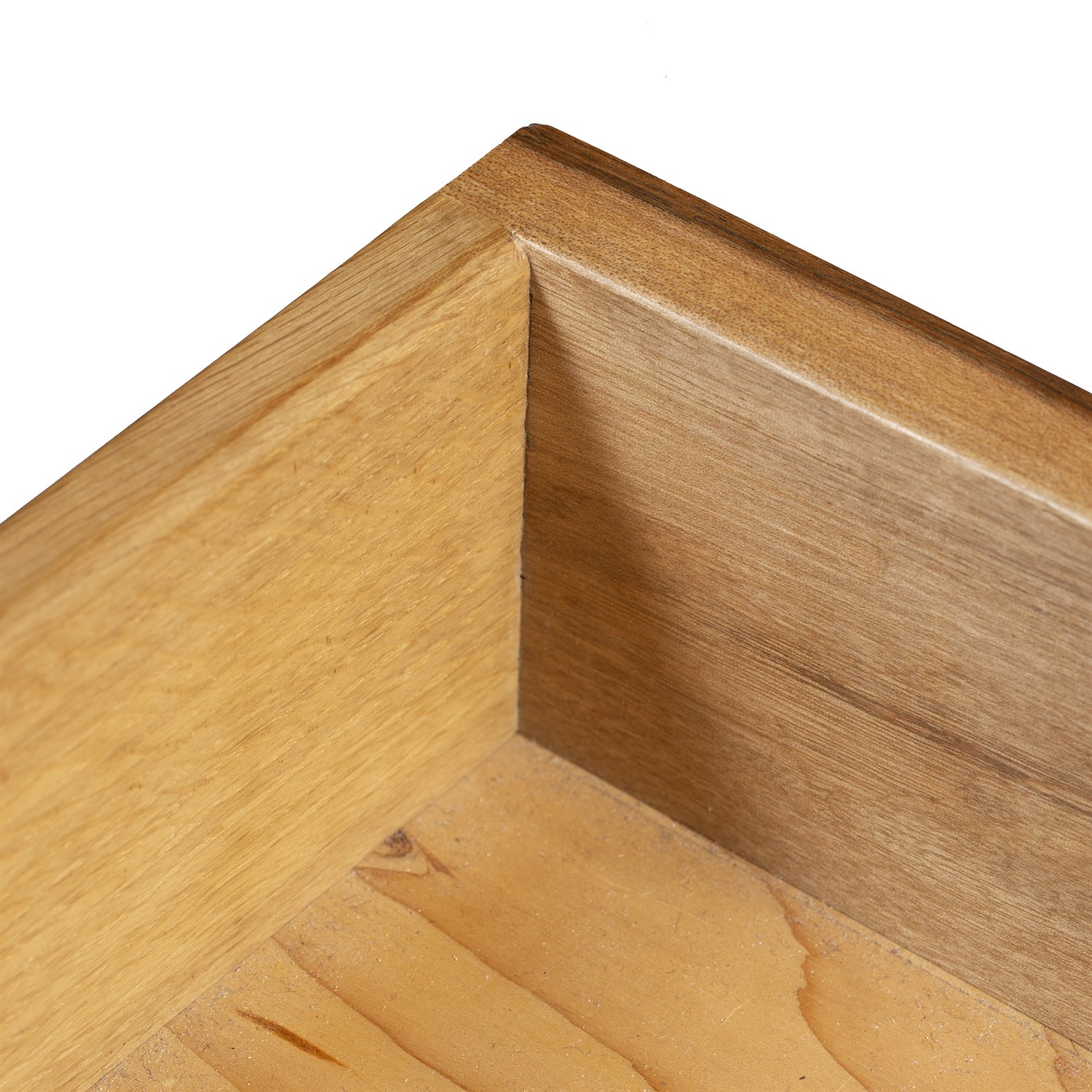 A unique Korean/Japanese influenced chest of drawers made by the revered British cabinet maker Alan Peters OBE (1933 - 2009) is just one of the many interesting and diverse lots to go under the hammer at Mallams' Modern Living Sale in Cheltenham on 15 August, with an estimate of £3000-£4000.
Made from walnut, tropical olive and cherry wood with black iron handles, this chest of drawers was made as a commission piece for a Cheltenham client in March 1982. What makes this lot really special is the fact that it is to be sold with the original sketches, invoice and correspondence between Alan Peters and the client.
This chest of drawers was displayed at the 'Furniture in Context' exhibition at the British Crafts Centre in London from 13 August - 22 September 1982 and a magazine clipping of an article from that time, by Tanya Harrold, which described the exhibition and the Alan Peters item, is also to be included with the lot.
The article said 'Not surprisingly the most interesting group was those pieces made to commission. They were certainly amongst the most exquisite items in terms of materials and craftsmanship, emphasising the importance of a really generous and trusting patron. Their genesis was well documented-letters and sketches exchanged between patrons and makers were displayed revealing relationships which made expensive package consumerism seem shabby. I am thinking in particular of Alan Peters' chest of drawers which stands for trust between client and craftsmen as well as for superb workmanship. It looks Japanese in its logic and purity of design, in its decisive verticals and horizontals and the way it rests simply on blocks. Most chests of drawers belong firmly against a wall, concealing a dismal hinder surface of warped planks. As Peters points out, their purpose is usually to hide inept carpentry. With joinery as perfect as Peters' no back is required so we have an innovation: a chest of drawers which demands to be seen in the round.'
Alan Peters was an apprentice of Edward Barnsley and therefore had a direct link with the Arts and Crafts Movement which promoted traditional craftsmanship using simple forms. Peters was also a key figure in the British Craft Revival in the 1970s and was known for his elegant furniture and stunning craftsmanship. He was awarded an OBE for his services to furniture in 1990 and, after his death in 2009, the 'Alan Peters Award for Excellence' was set up, aimed at young furniture makers, to ensure Alan Peters' legacy continues.