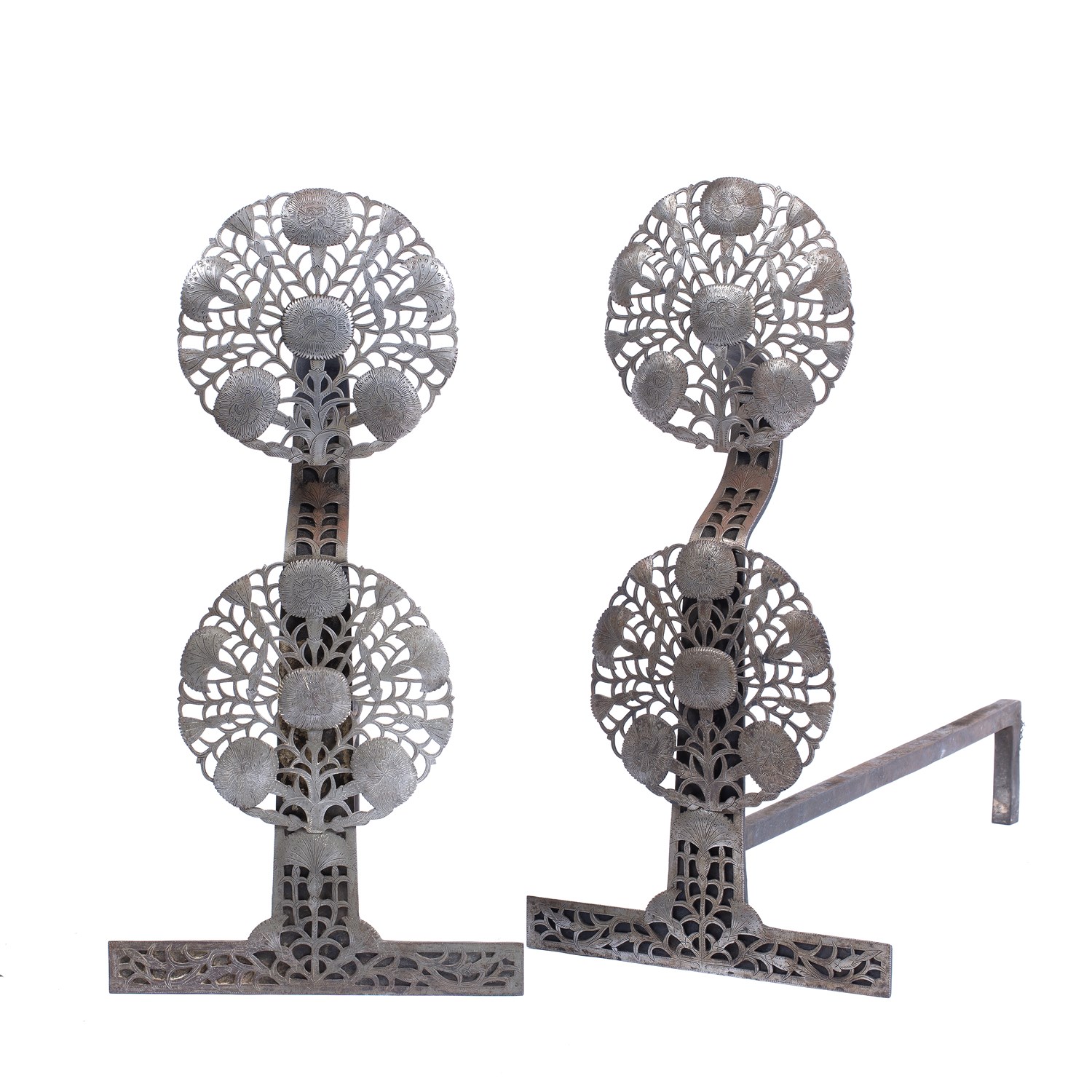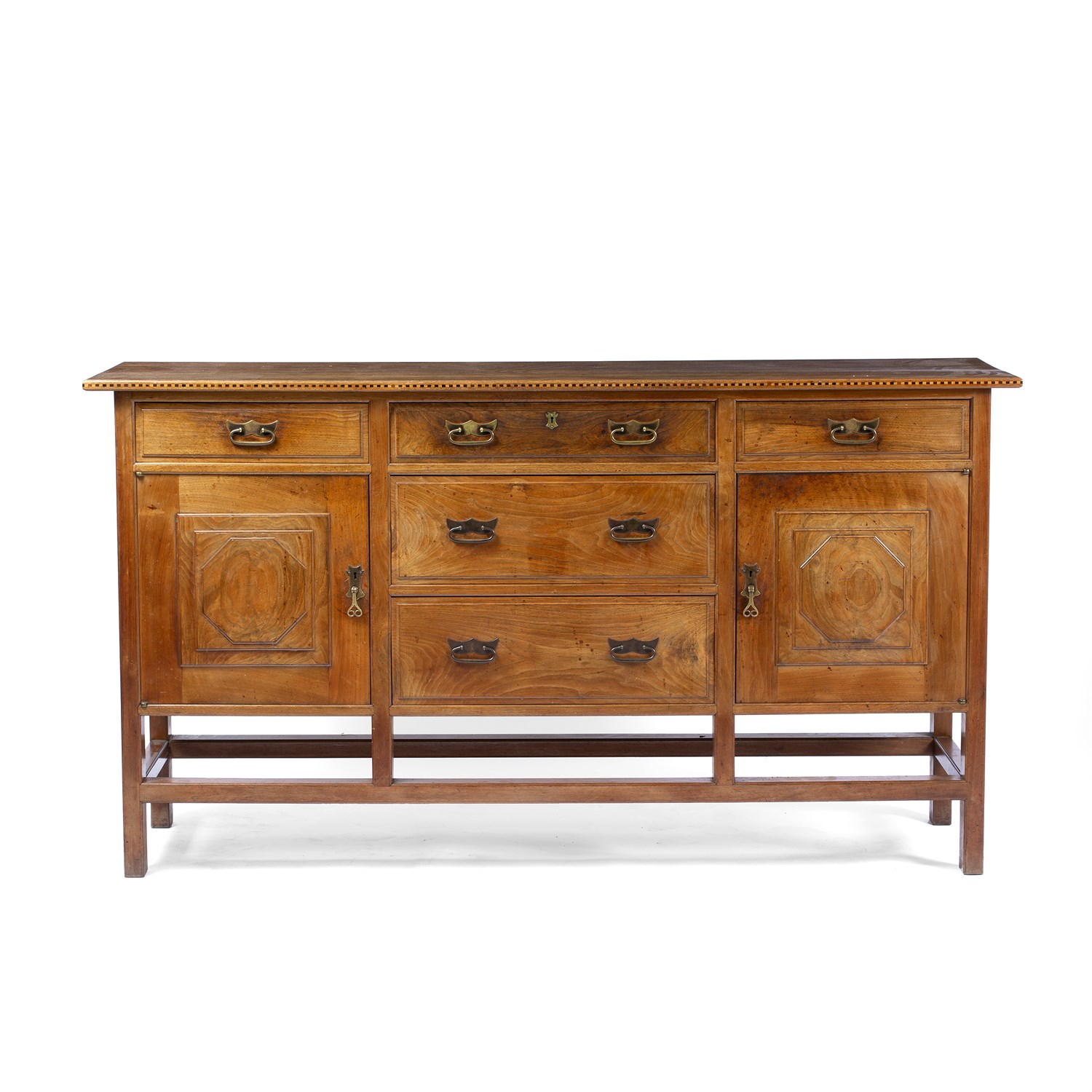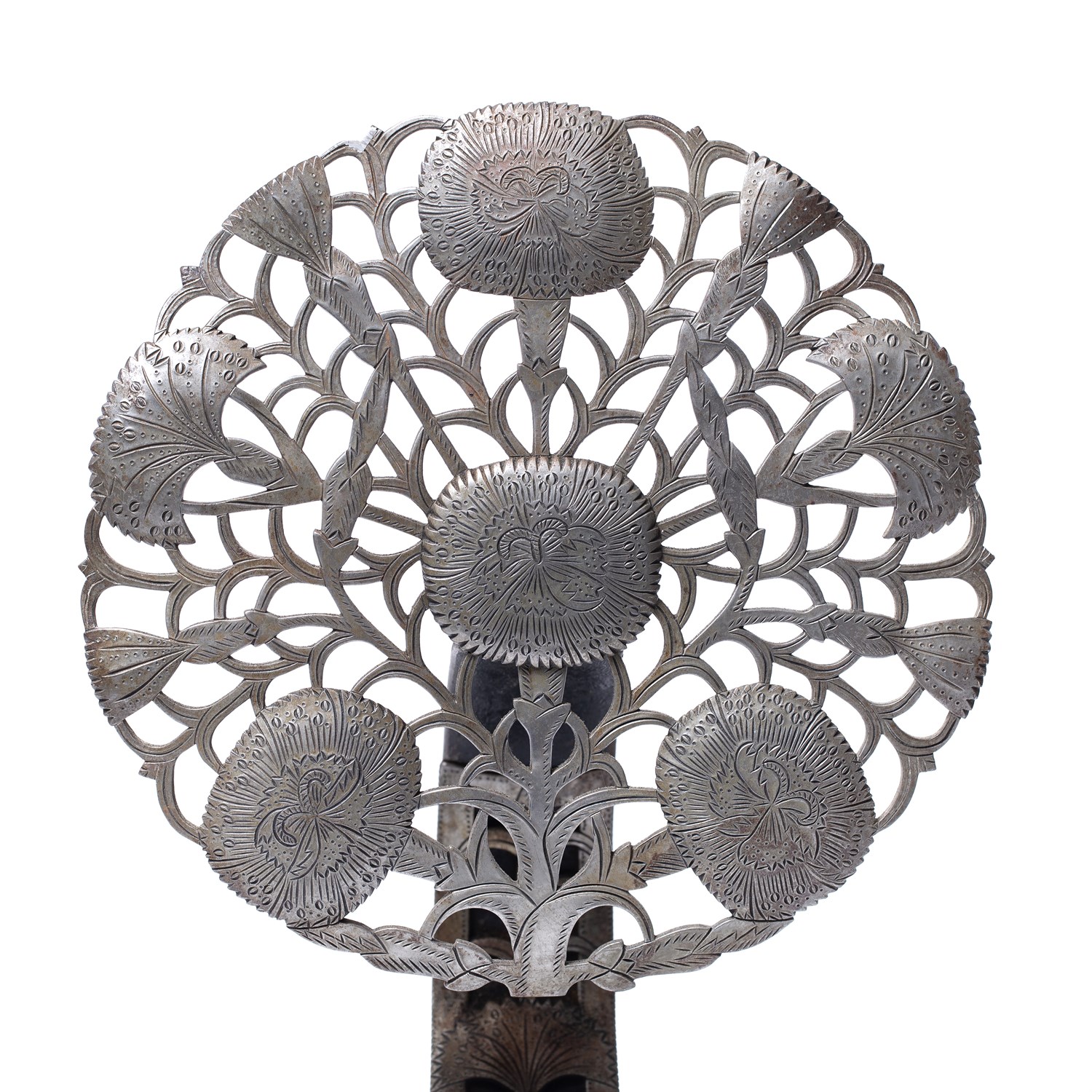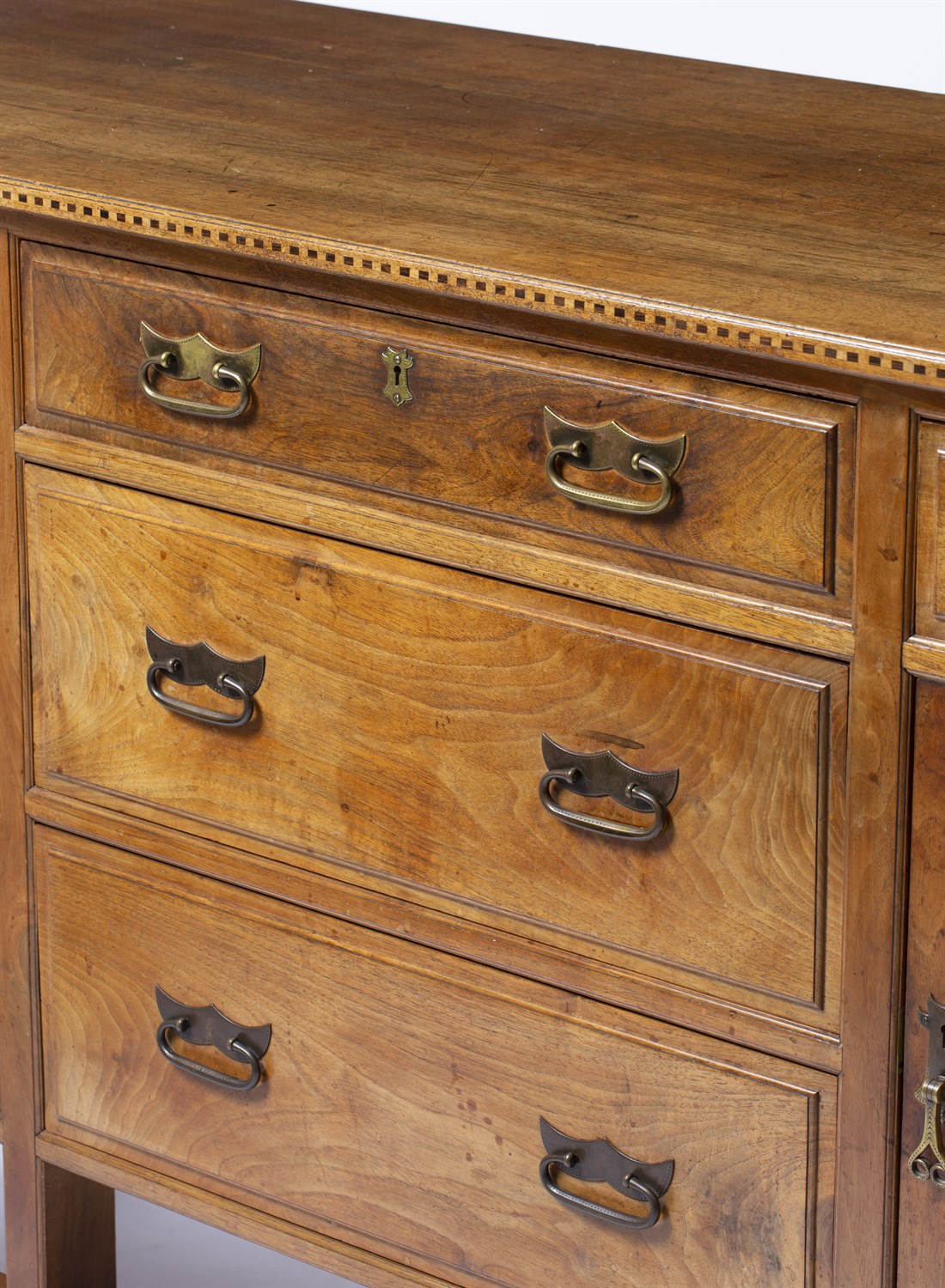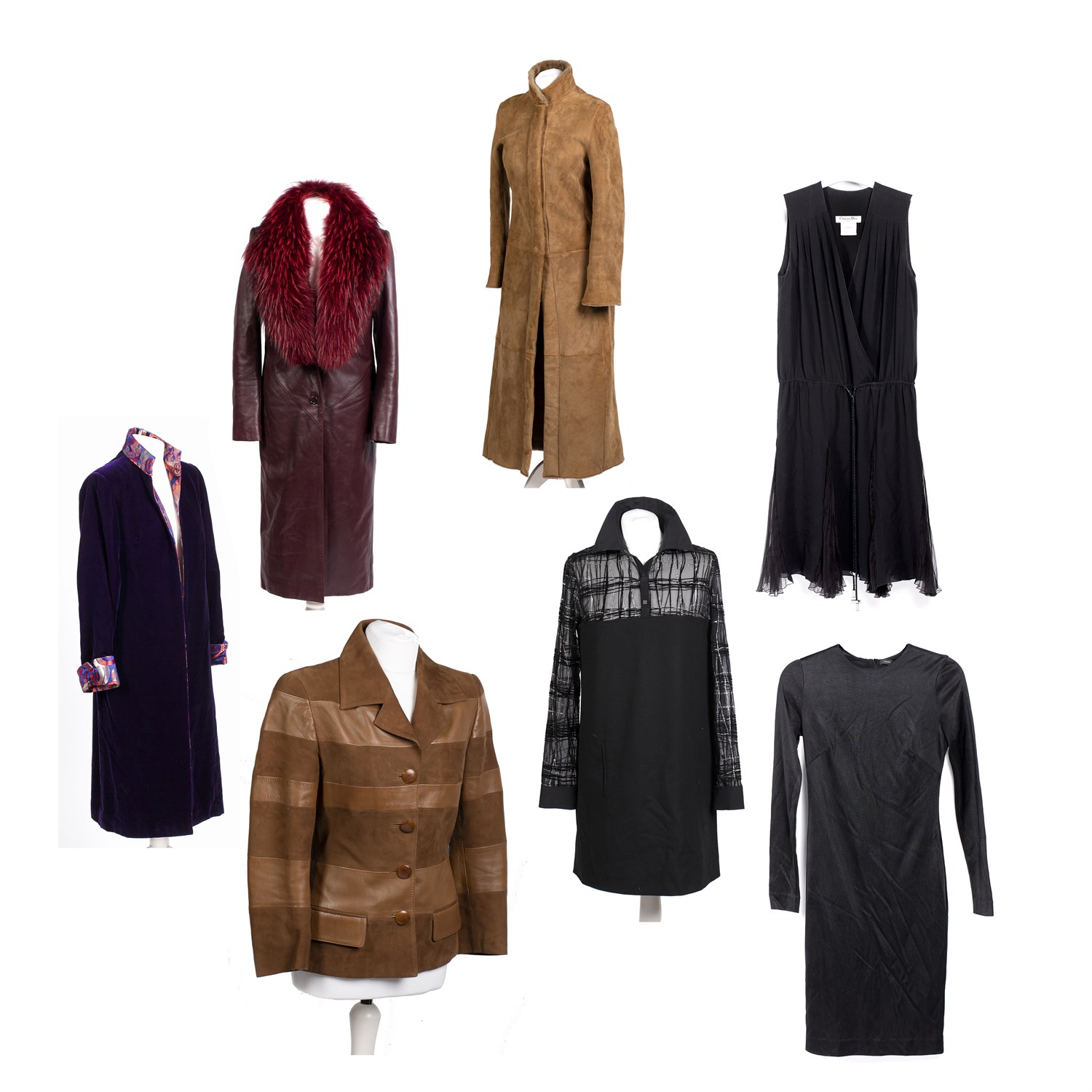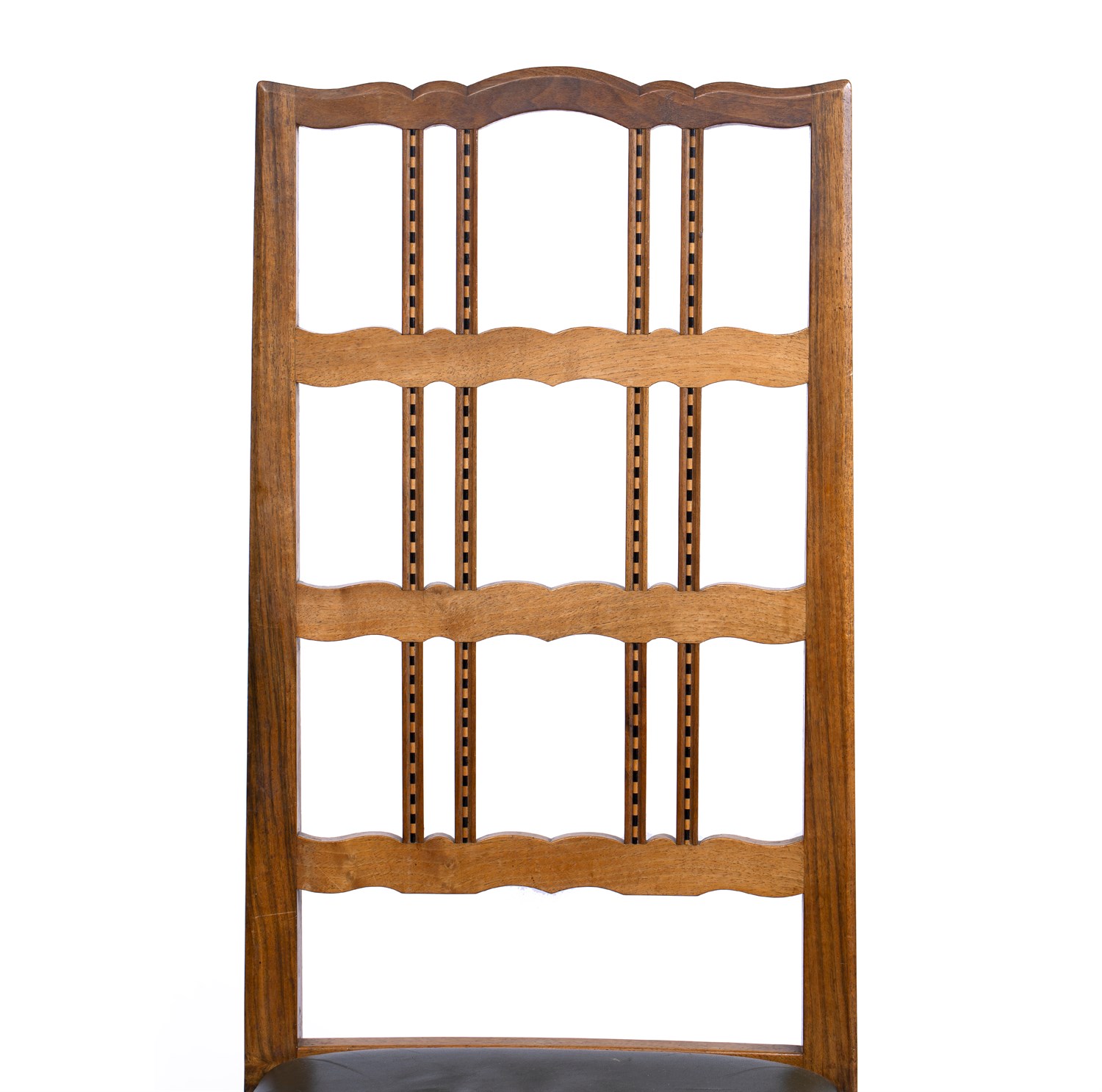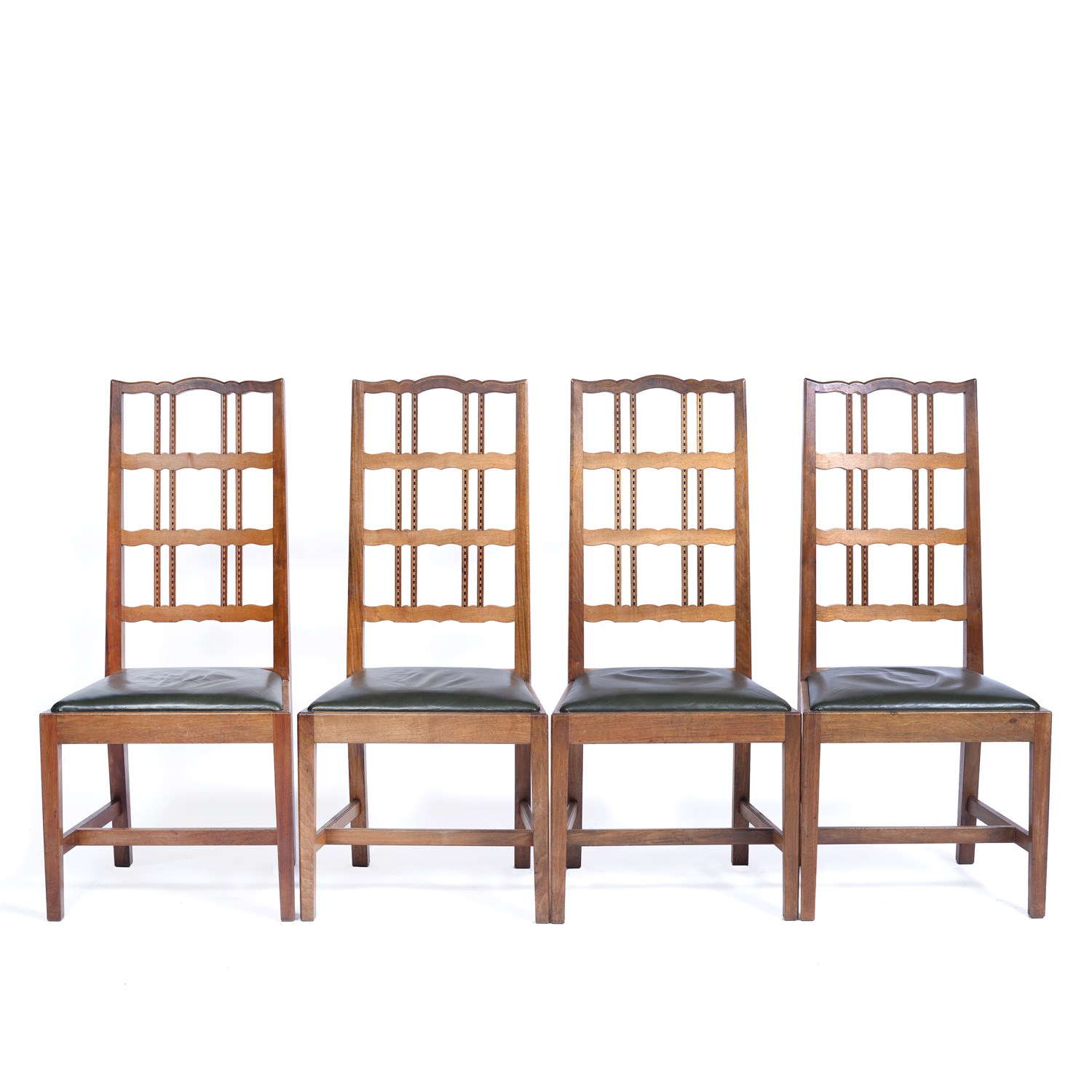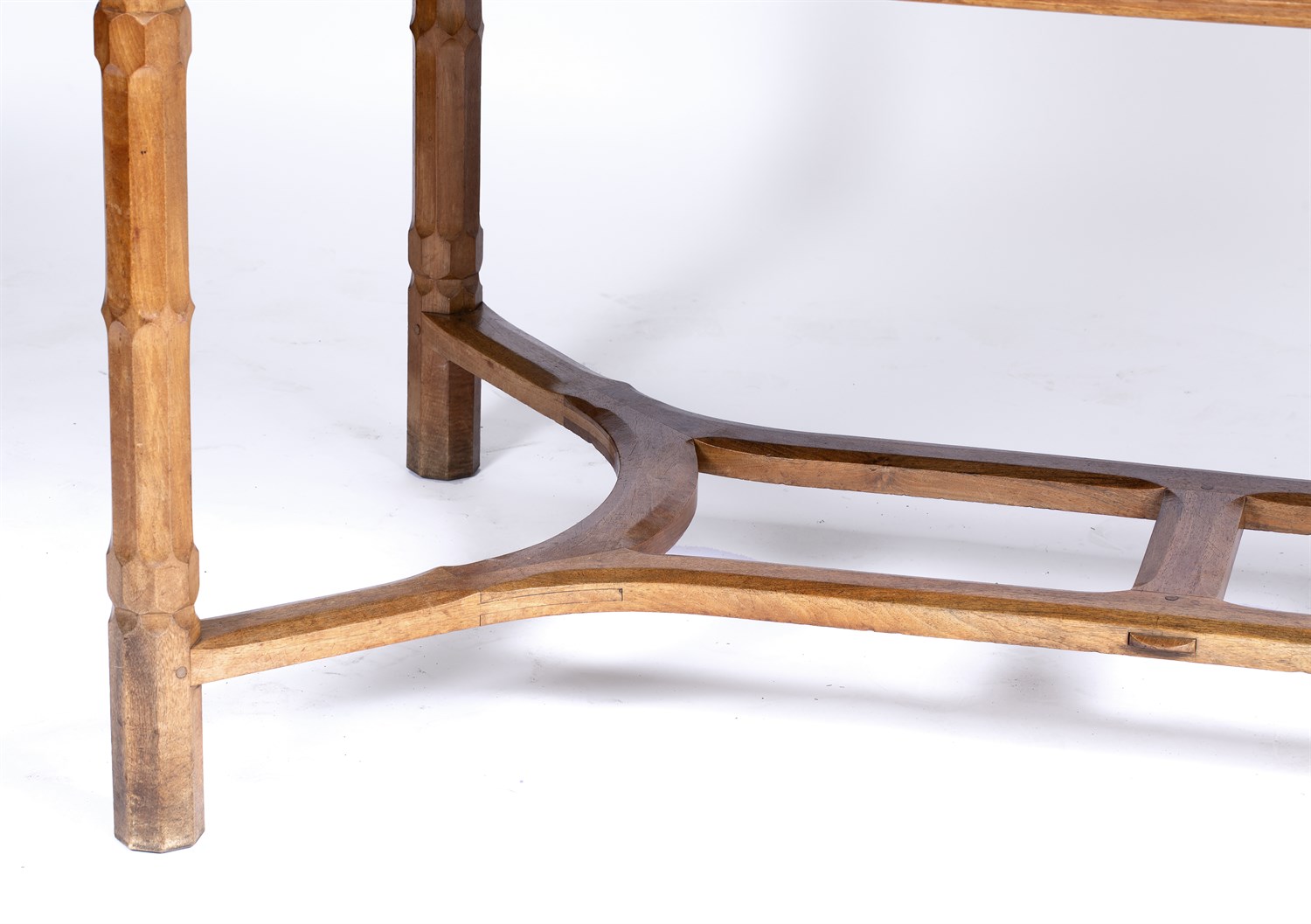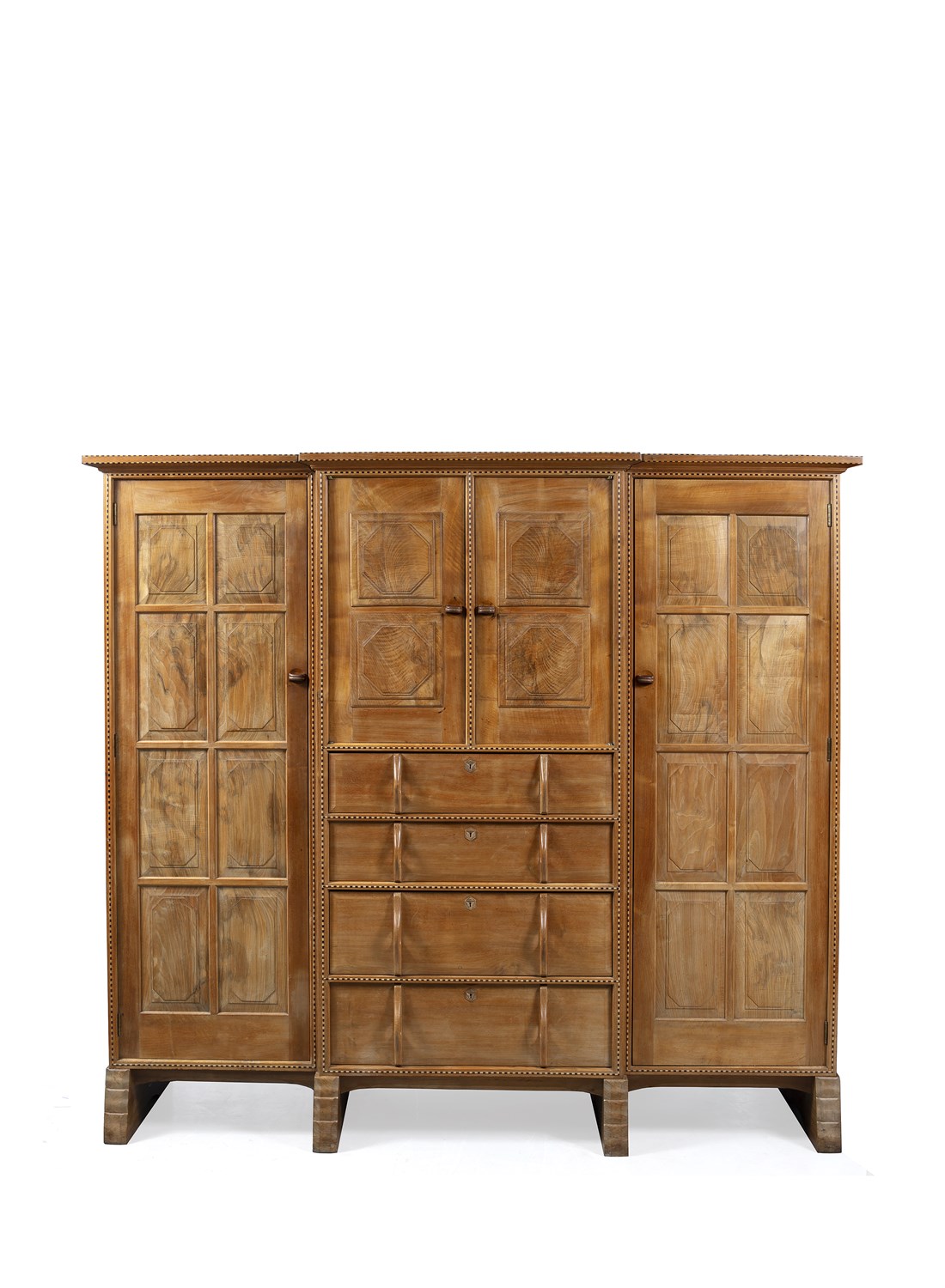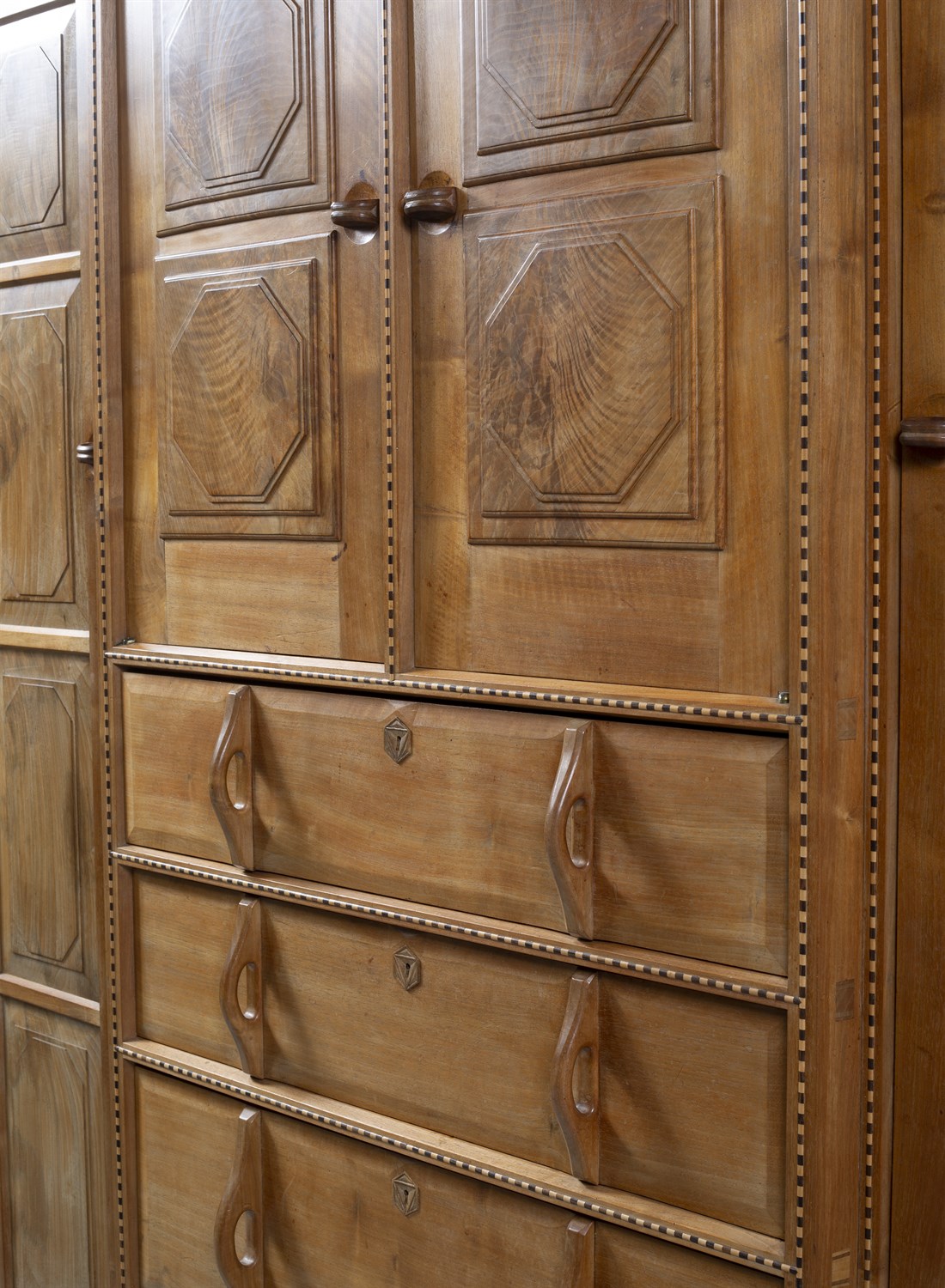 Mallams' Design and Modern Art Sale on 5-6 December, includes a number of Arts and Craft items from the collection of Arthur Mitchell, a member of the successful, West Midlands-based Mitchell and Butler Brewery family.
Although he worked hard in the family business, Arthur had artistic inclinations and dreamed of a rural life outside of Birmingham. In 1920 he found his perfect retreat when he purchased Glenfall House, a regency villa near Cheltenham.
He employed leading figures from the burgeoning Arts and Crafts movement to work on his house including Norman Jewson, Sidney Barnsley and Peter Waals. He also bought work by a number of Cotswold artists and designer-makers including Ernest William Gimson (1864-1919) the English furniture designer and architect considered to be one of the most influential designers of the English Arts and Crafts movement.
Three Gimson items from the Mitchell estate are included in Mallams' sale and most noteworthy is lot 258 which is a pair of rare Gimson fire dogs dating from 1904-10. Forged from steel by Alfred Bucknell in Gimson's smithy at Sapperton, they are estimated at £20,000-£30,000.
Another Ernest Gimson piece featured is a walnut wardrobe with ebony and holly stringing edges (lot 254) which was designed in 1913 and is estimated at £10,000-£20,000. This is one of a number of three-piece wardrobes designed by Gimson which show him experimenting with different layouts of cupboards and drawers as well as showing off the panelling skills of his cabinet makers. A drawing of this version (with metal rather than wooden handles) is at The Wilson, Cheltenham, and is dated January 1913.
The final Ernest Gimson piece is lot 257, a walnut sideboard with four short drawers and two cupboards and the same ebony and holly stringing edges as seen in the wardrobe above. Estimated at £5000-8000.
Two furniture lots by the Dutch cabinet maker Peter Waals (1870-1937) are also featured in the sale. Born and trained in the Netherlands, Waals moved to London in 1901 and it was at this time that he met Ernest Gimson and took up the position of foreman and chief cabinet maker at Gimson's workshop in Sapperton.
A set of four walnut chairs by Waals (lot 256, estimated at £3000-£5000) from circa 1921-1928 are set to go under the hammer, as well as a walnut dining table (lot 255, estimated at £5000-£8000) which was made around the same time. Although this table has a hayrake underframing, first developed by Sidney Barnsley and Ernest Gimson in the early 1900s, it has been updated by Waals to include curved lines more in keeping with 1920s taste.