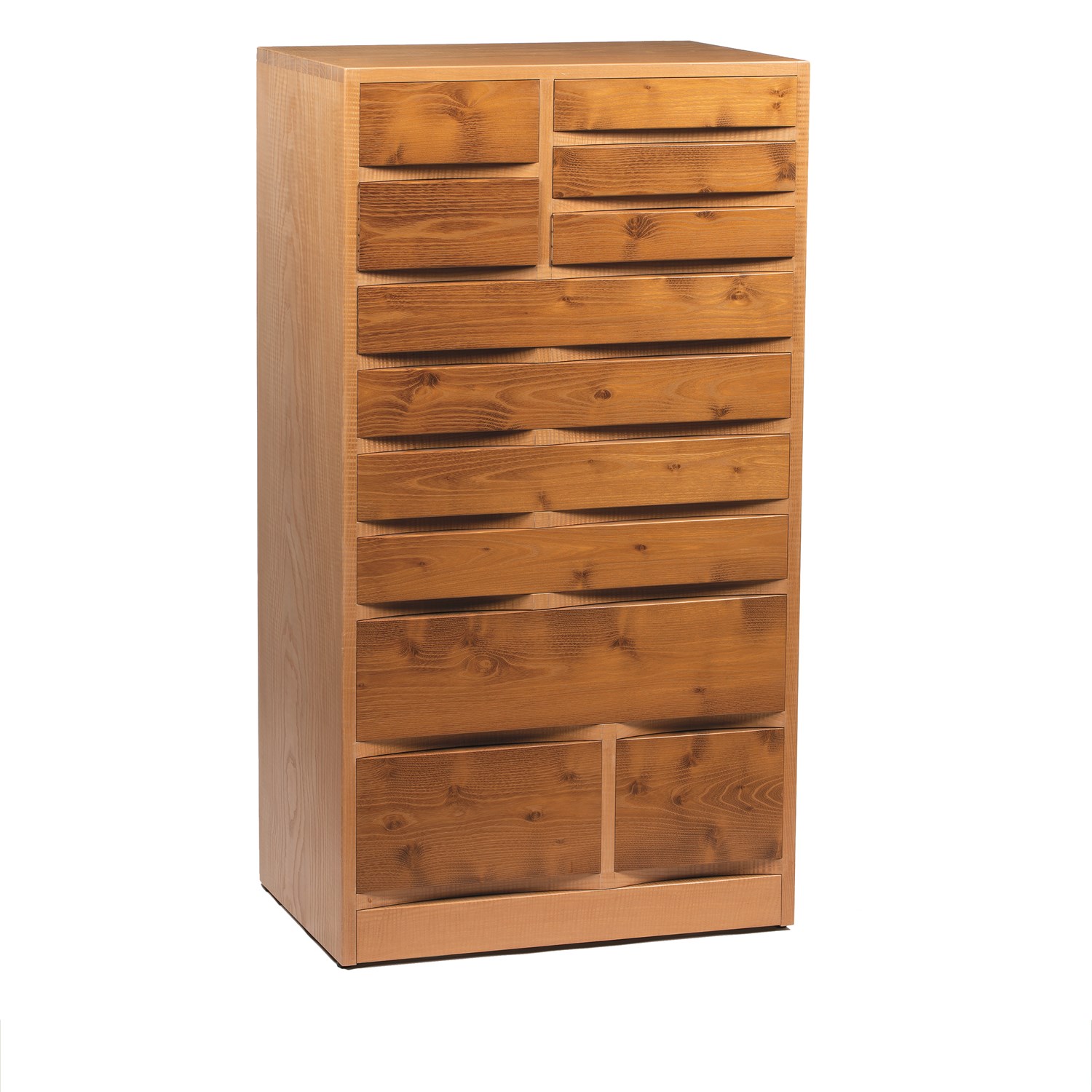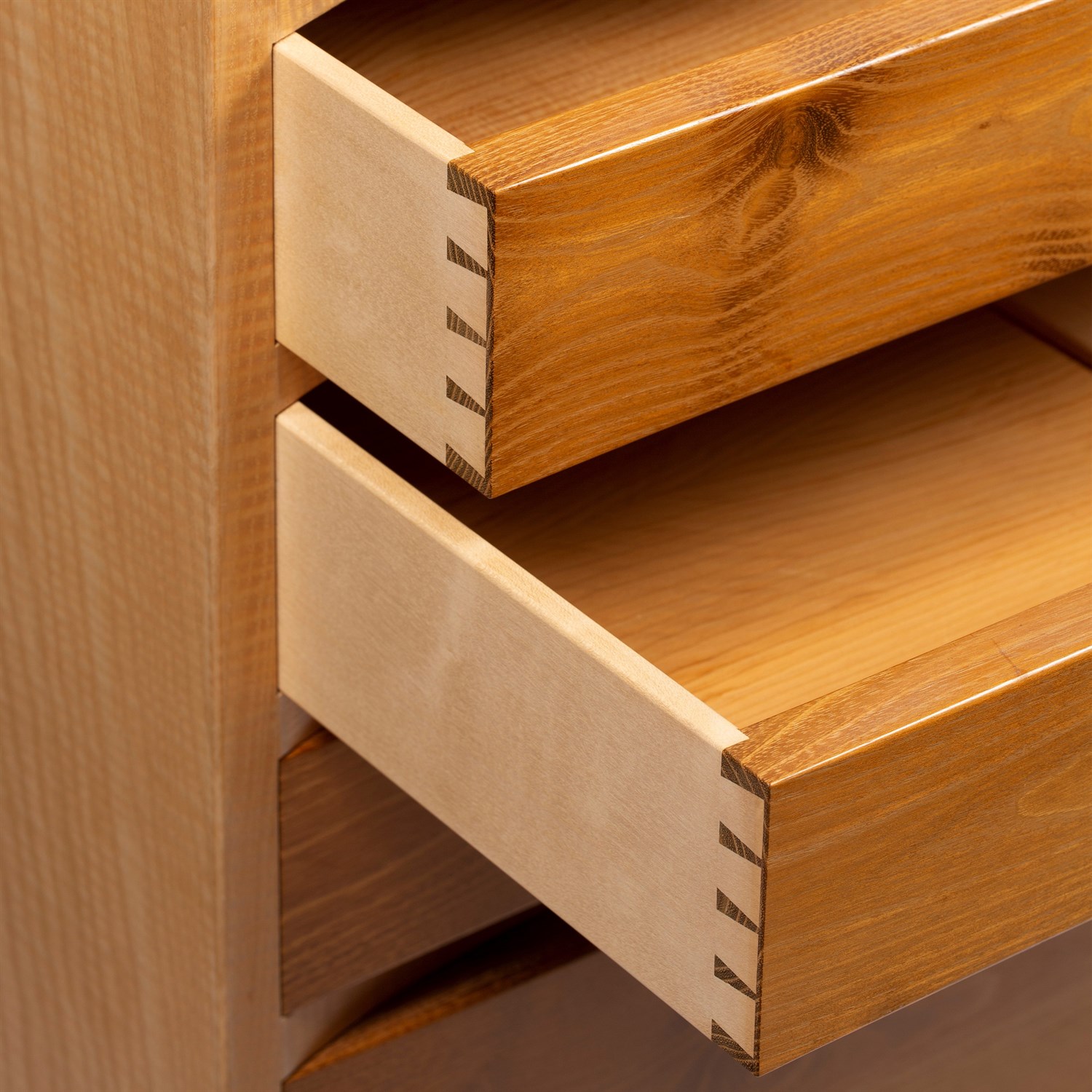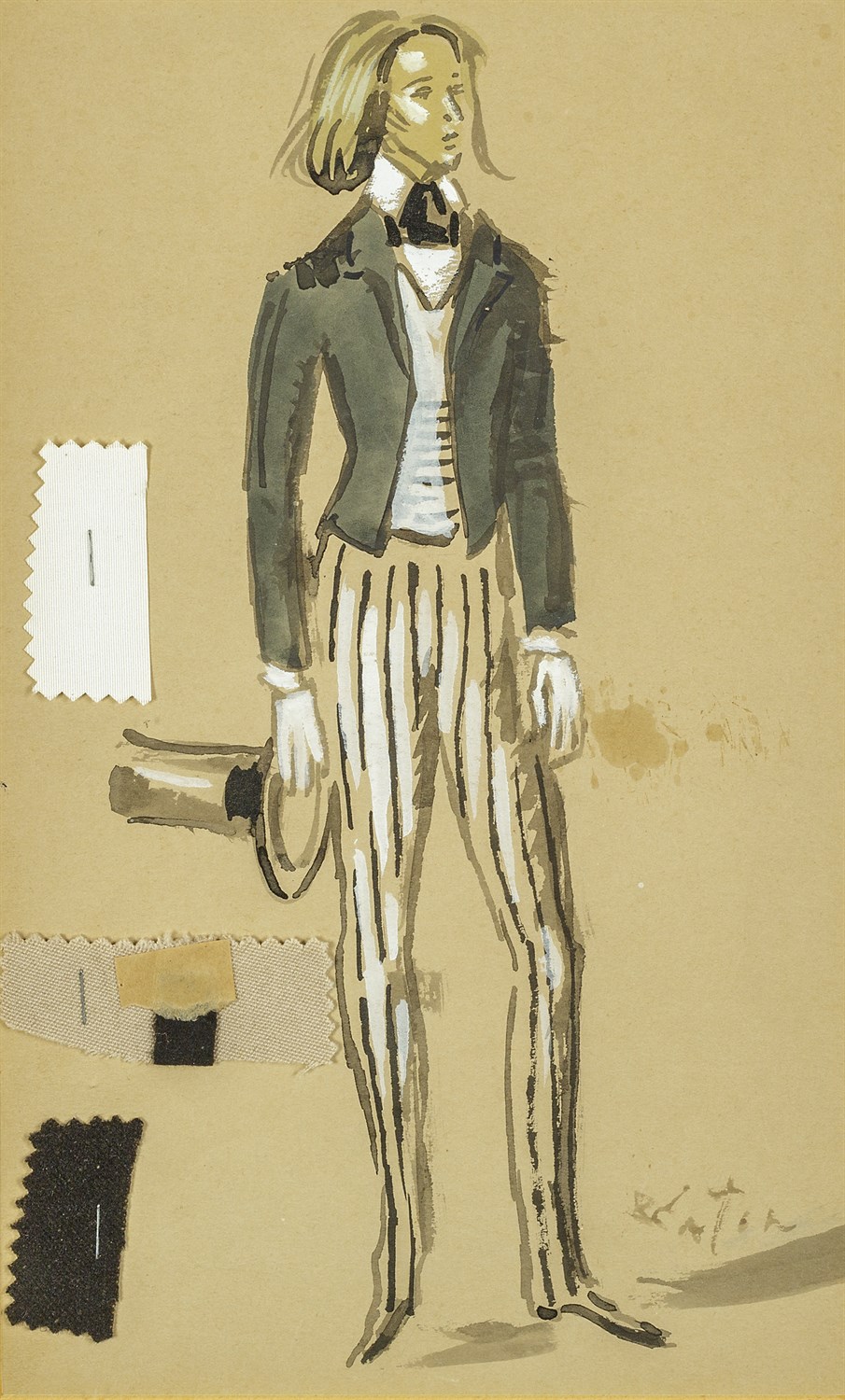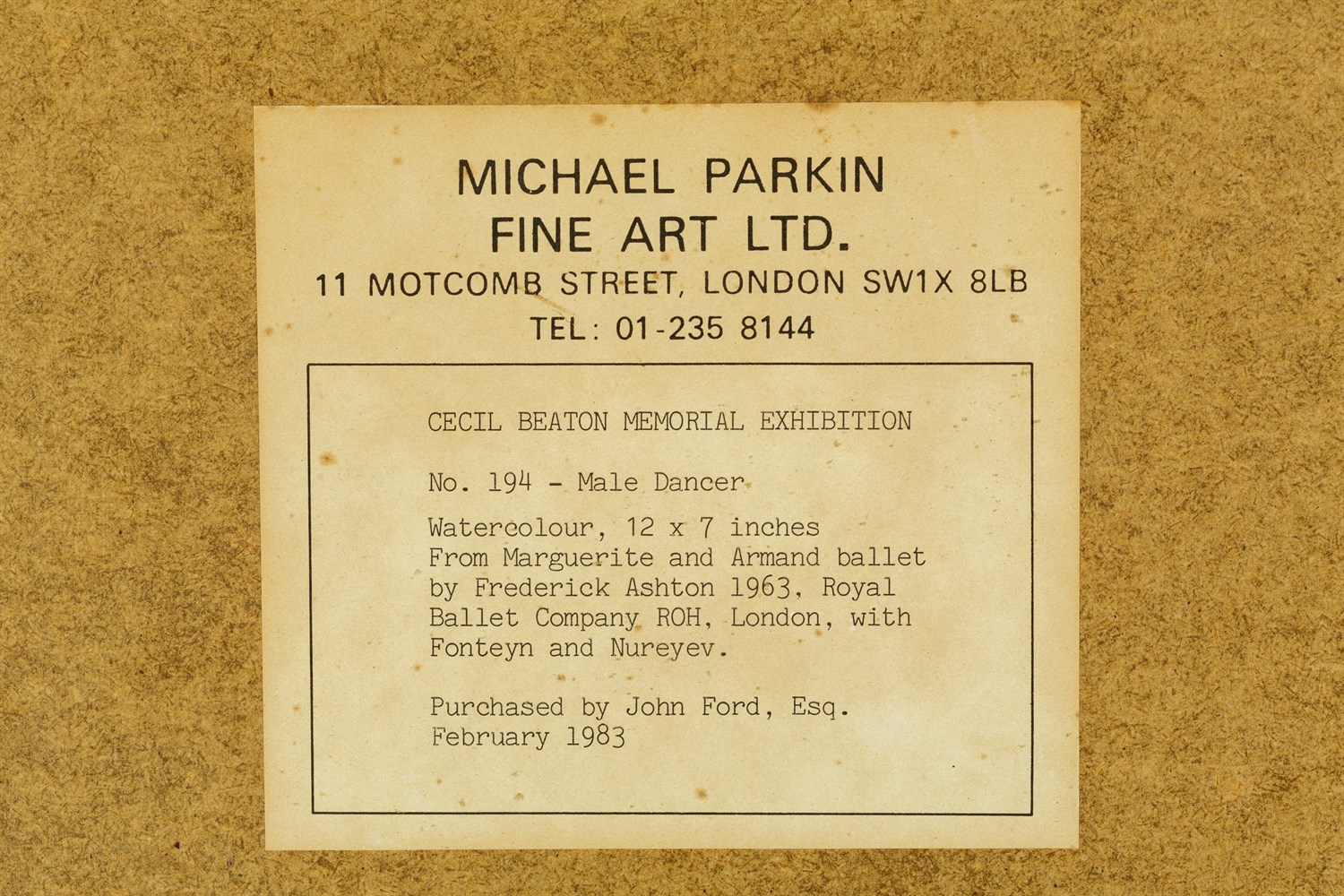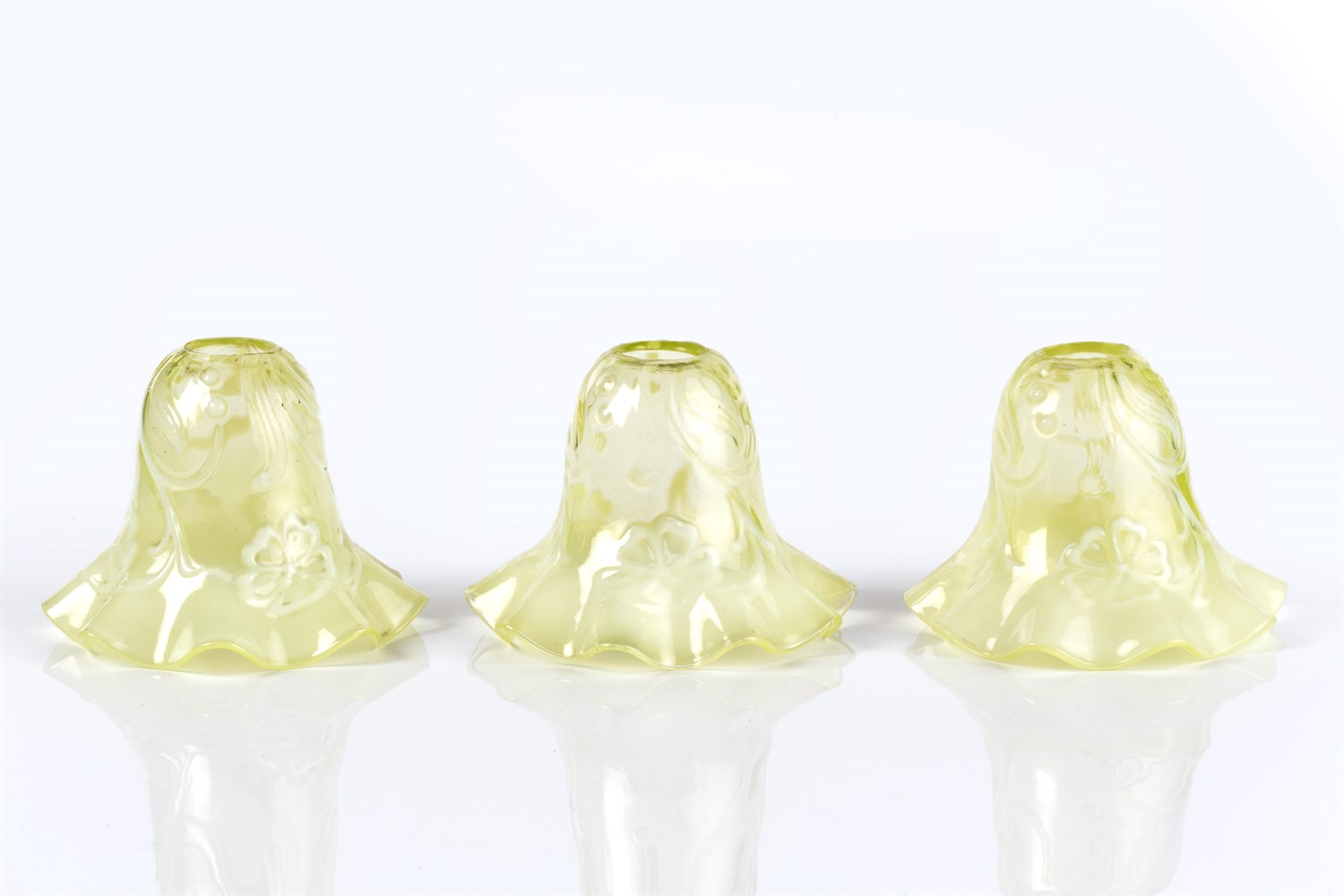 As expected, Arts and Crafts furniture was hugely popular at Mallams' Modern Living Sale on 13 August. One of the top lots was an Alan Peters' (1933-2009) chest of drawers with a rippled, white ash body and fumed acacia drawer fronts (lot 50) which sold to a UK buyer for £3800 against an estimate of £2000-£4000. This 13 drawer chest bears an 'Alan Peters 92' stamp and was sold complete with copies of the original drawings from Alan Peters, dated 24 July 1991, plus an accompanying letter and invoice.
Sir Cecil Beaton (1904-1980) was a renowned British photographer, painter and interior designer and is possibly best known for his set and costume designs for both stage and film. His designs for the 1964 film 'My Fair Lady', starring Audrey Hepburn, saw him winning an Academy Award for 'Best Costume Design' (an award he had also previously won for the 1958 film 'Gigi'. No surprise then that there was great interest in a signed, Beaton watercolour when it came under the hammer. Lot 160, entitled 'No.194 Male Dancer' depicts a dancer's costume from Frederick Ashton's ballet 'Marguerite and Armand' performed by the Royal Ballet Company in 1963. This watercolour surpassed its £300-£500 estimate, eventually selling to a US buyer for £3000.
Another item of note is lot 277 - a set of three Vaseline glass lamp shades with floral decoration, possibly made by Duplex. These 10cm high shades were estimated at £60-£100 but achieved a hammer price of £900 after a flurry of bids.
Mallams is now inviting entries for its next Modern Living Sale. Please contact chloe.wood@mallams.co.uk if you would like an informal valuation.