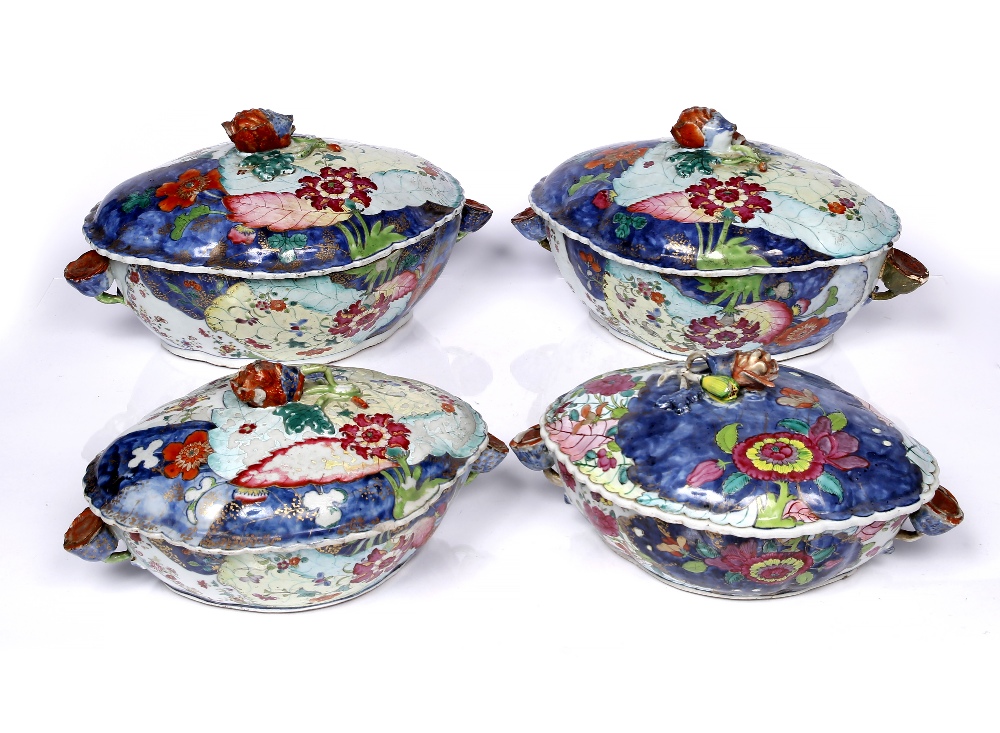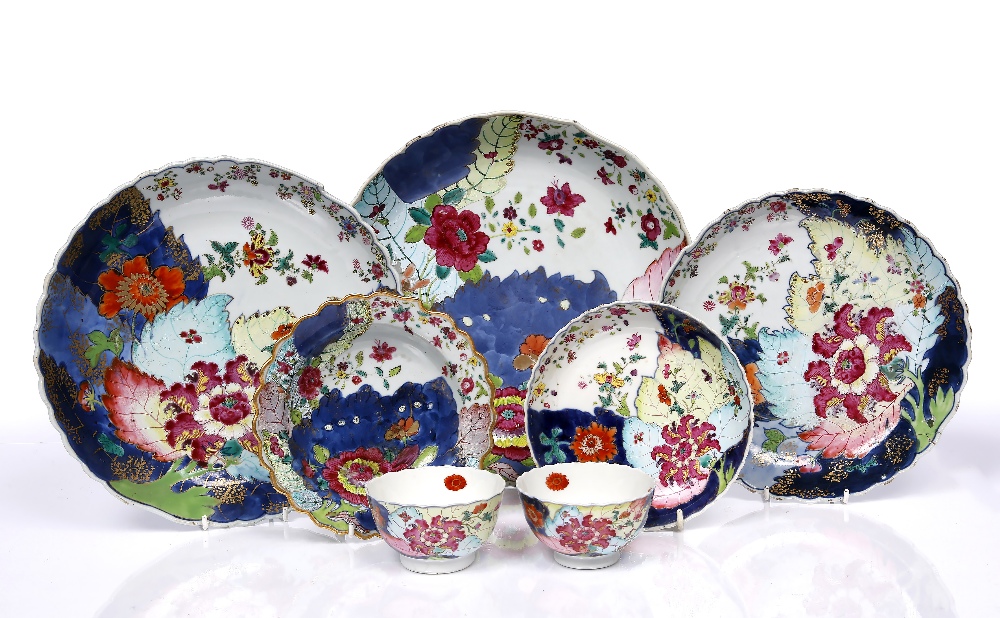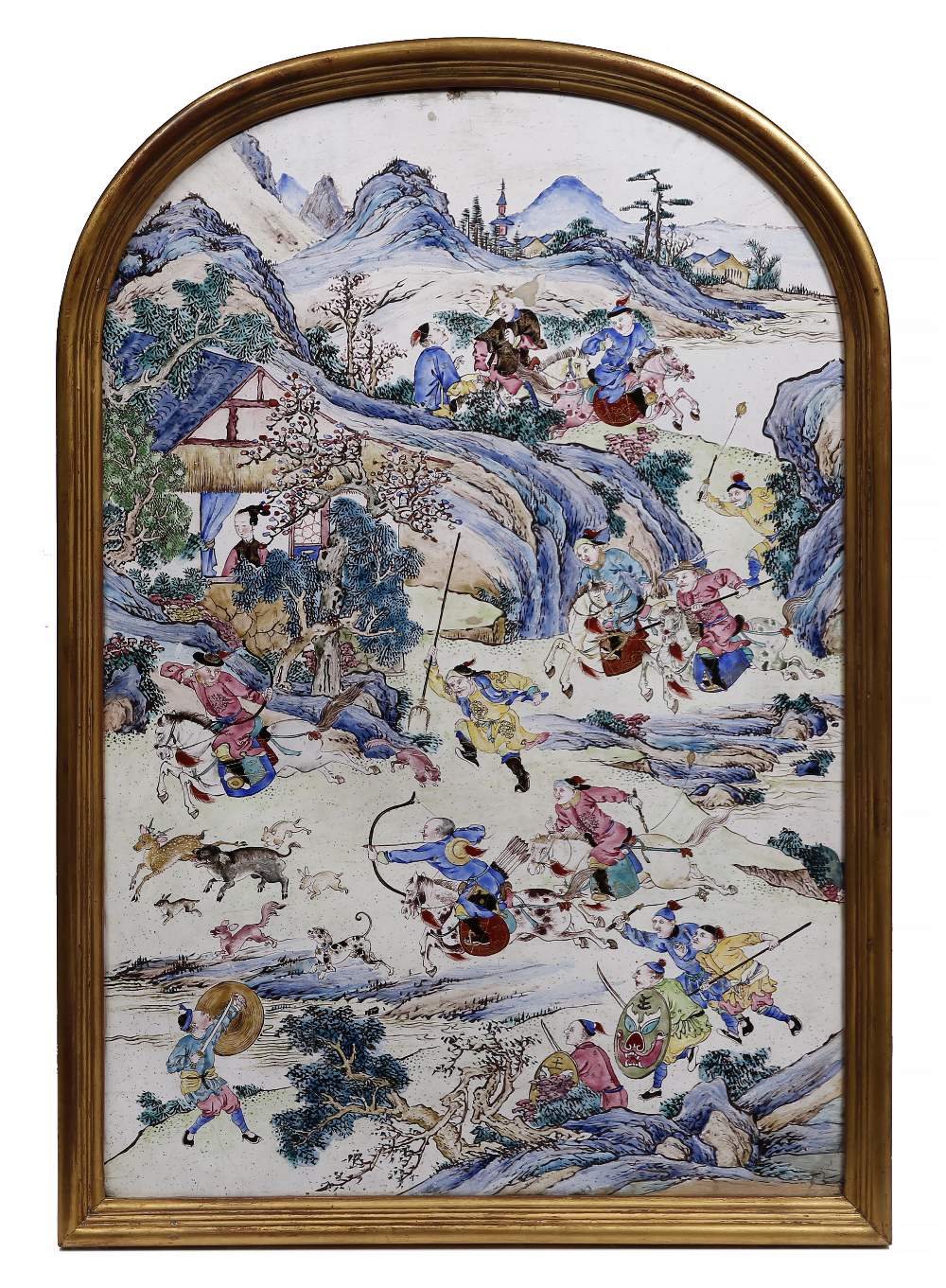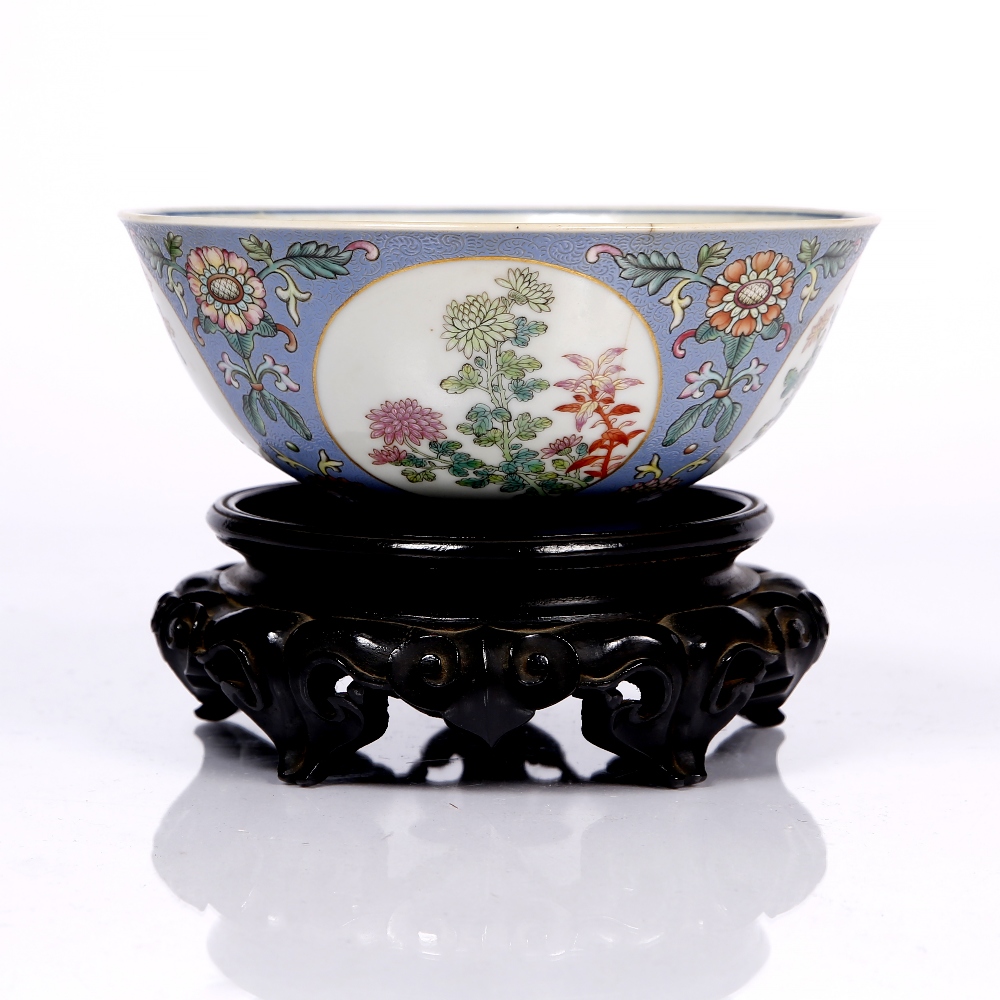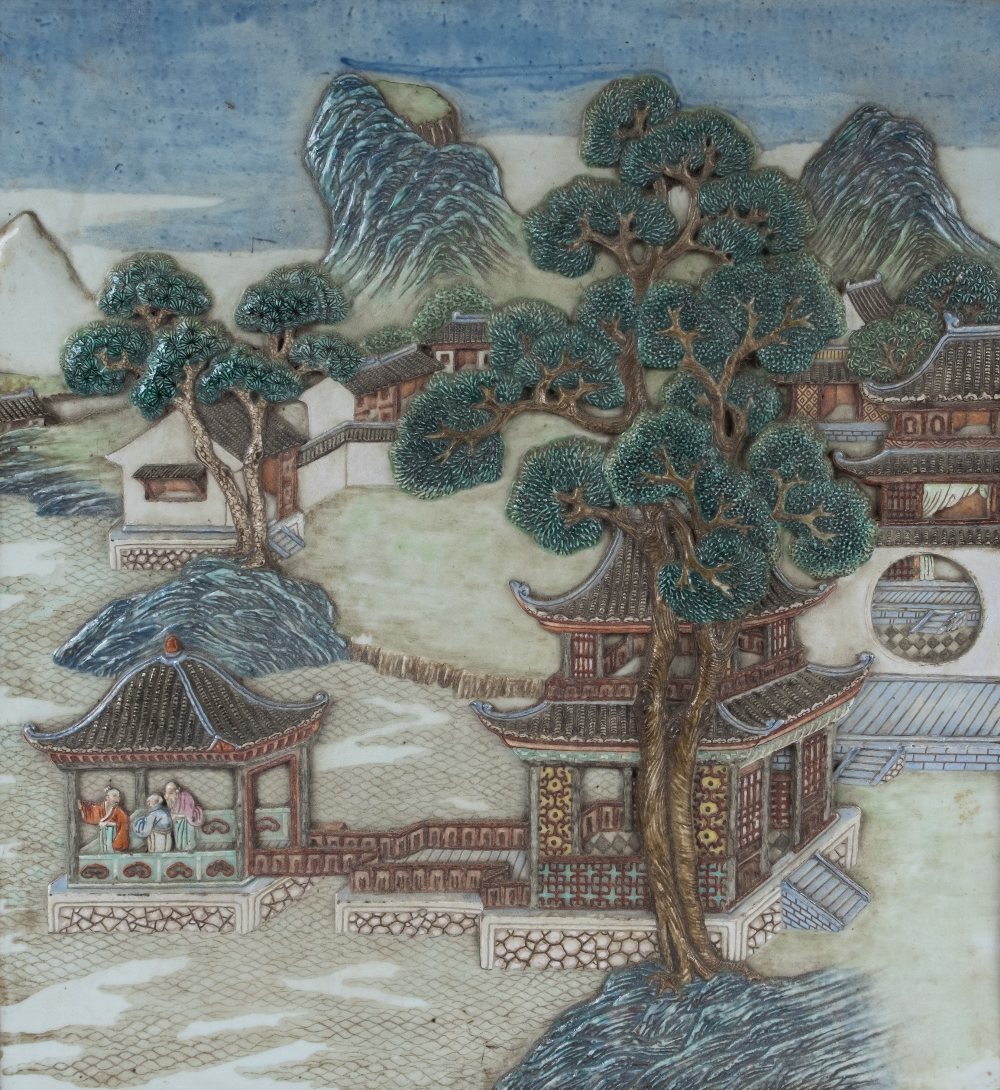 A collection of tobacco leaf pattern Chinese export porcelain surpassed all expectations to sell for a combined £116,000 at Mallams sale of Chinese, Indian, Islamic & Japanese Art in Cheltenham on October 25-26. The service, split into 11 lots, had come from a house in Montpellier, Cheltenham.
The so-called tobacco leaf pattern is considered the most luxuriant of all 18th century China trade porcelain. During the Qianlong (1736-95) period, services were exported to customers across Europe and both North and South America. Mrs Daniel Parke Curtis, aka Mrs George Washington, is known to have brought a tobacco leaf service with her to Mount Vernon.
The popular name is something of a misnomer: while once thought to depict the flowering nicotiana plant, the design painted in the famille rose palette depicts the wide serrated leaves of hibiscus, peony and passion flower. It was probably based on an 18th century textile pattern.
This large selection was sold to a range of UK bidders. Specialist Robin Fisher said "the condition had been an issue, and I had deliberately been cautious with my estimates. Each lot was competed for by a dozen phone bidders and multiple online bidders."
The top price of £26,000 was bid for a graduated set of six oval meat plates ranging in size from 46 to 28cm across while a set of four oval tureens and covers, with lotus bud handles and fruit finals, took £20,000. The presence of some unusual forms also sparked bidding: a 41cm trumpet form vase brought £4500 and three graduated teapots (one minus its cover) were knocked down at £11,000.
As evidenced by this large selection, there are a number of variants on the tobacco leaf theme. A group of 16 pieces that included a squirrel and a phoenix painted among the outsize foliage shared the top price of £26,000. In addition to plates and tea bowls were three meat dishes and a pair of oval sauce tureens.
The sale was built around consignments from all three of Mallams offices in Cheltenham, Oxford and Abingdon. The latter was the source of both a Jiaqing (1796-1820) medallion bowl with a powder blue graviata ground sold at £13,000 (despite an old hair crack) and a late 19th century porcelain plaque decorated with a typical scene of figures in a mountainous landscape sold at £17,000.
An 18th century jade bowl and cover formed part of a group of hardstones and Peking glass purchased by a Swedish collector – the grandfather of the local vendor – in the inter-War years. Finely carved in low relief with stylised bats and the mythical chi-lin or dragon horse, it sold within estimate at £17,000.
Another strong price was achieved for a miniature 9cm two handled Hu form vase with a grey crackle glaze dating from the Yuan (1279-1368) or early Ming period. With a provenance that included a wartime exhibition of Chinese arts held in New York in 1942, it sold at £30,000.
The highest price of the sale was provided by an unusual gilt-framed Cantonese enamel panel c.1800 measuring 65cm x 44cm. It was decorated with a vibrant coloured hunting scene with the shields of equestrian and foot soldiers bearing the character for the family name Wang. From an deceased estate near Burford (a client for which Mallams' Oxford branch had recently sold a significant collection of books), it sold for £39,000.
"The sale was really buoyant. Over 600 bidders were registered and they helped bring our second highest total for this category at over £614,000" said Robin Fisher.
He was particularly pleased with the performance of a substantial collection of Japanese arms and armour formed by a Dutch collector. The 79 lots that came from the family of the still life painter Willem Dolphyn (1935-2016), closed the sale with over £64,000. Among the stand-out lots was an Edo period suit of samurai armour sold at £5000
All prices quoted are without the buyer's premium.