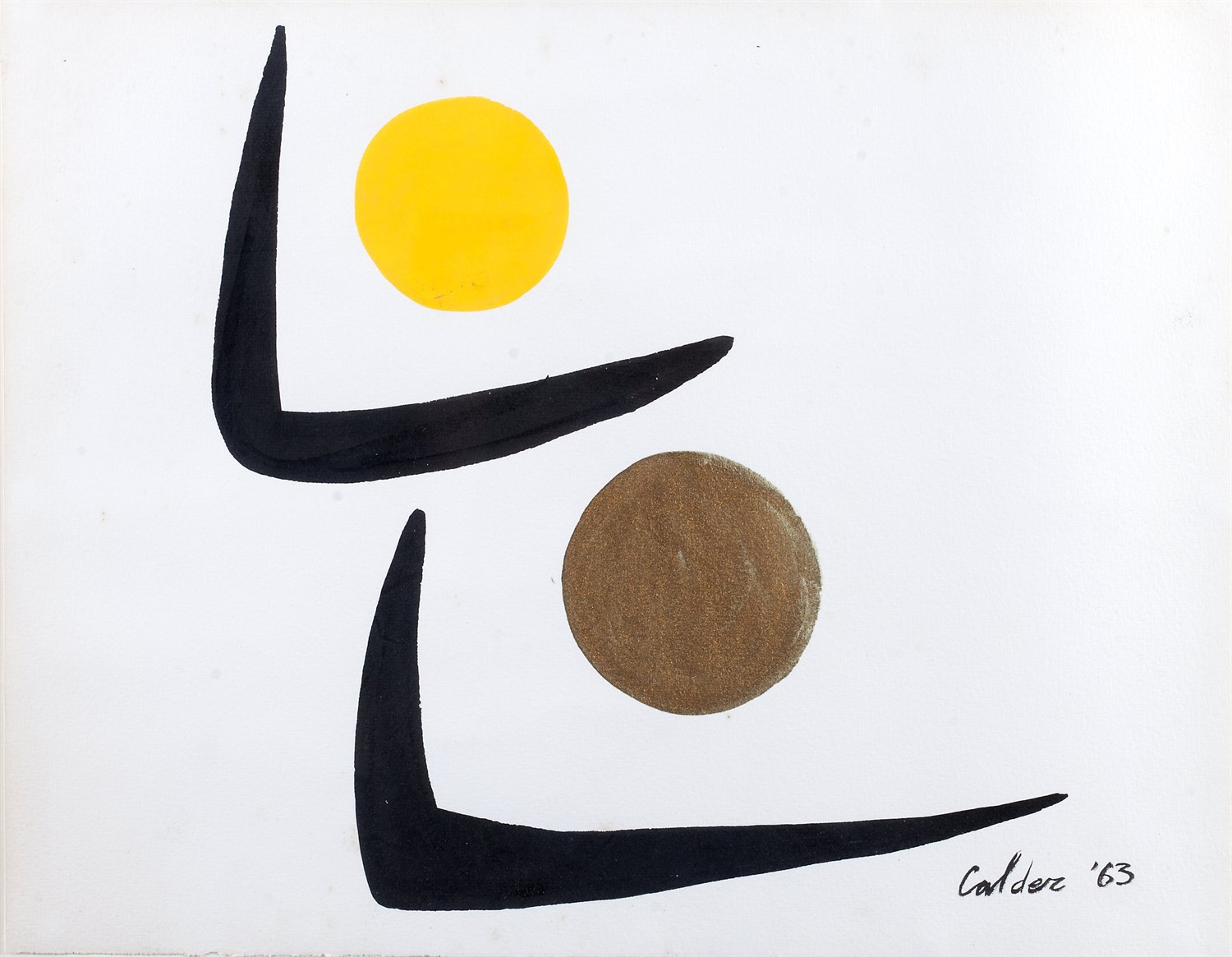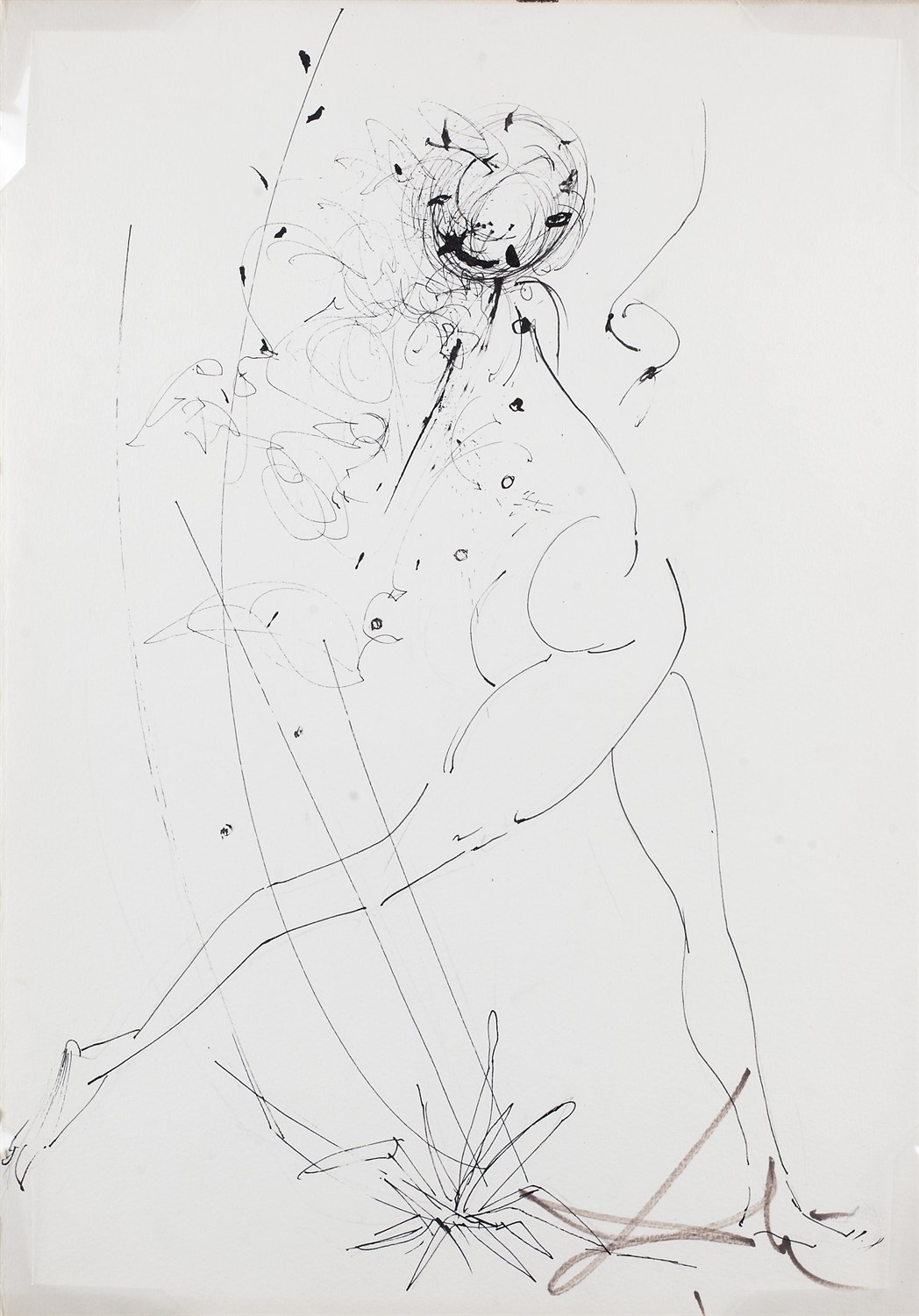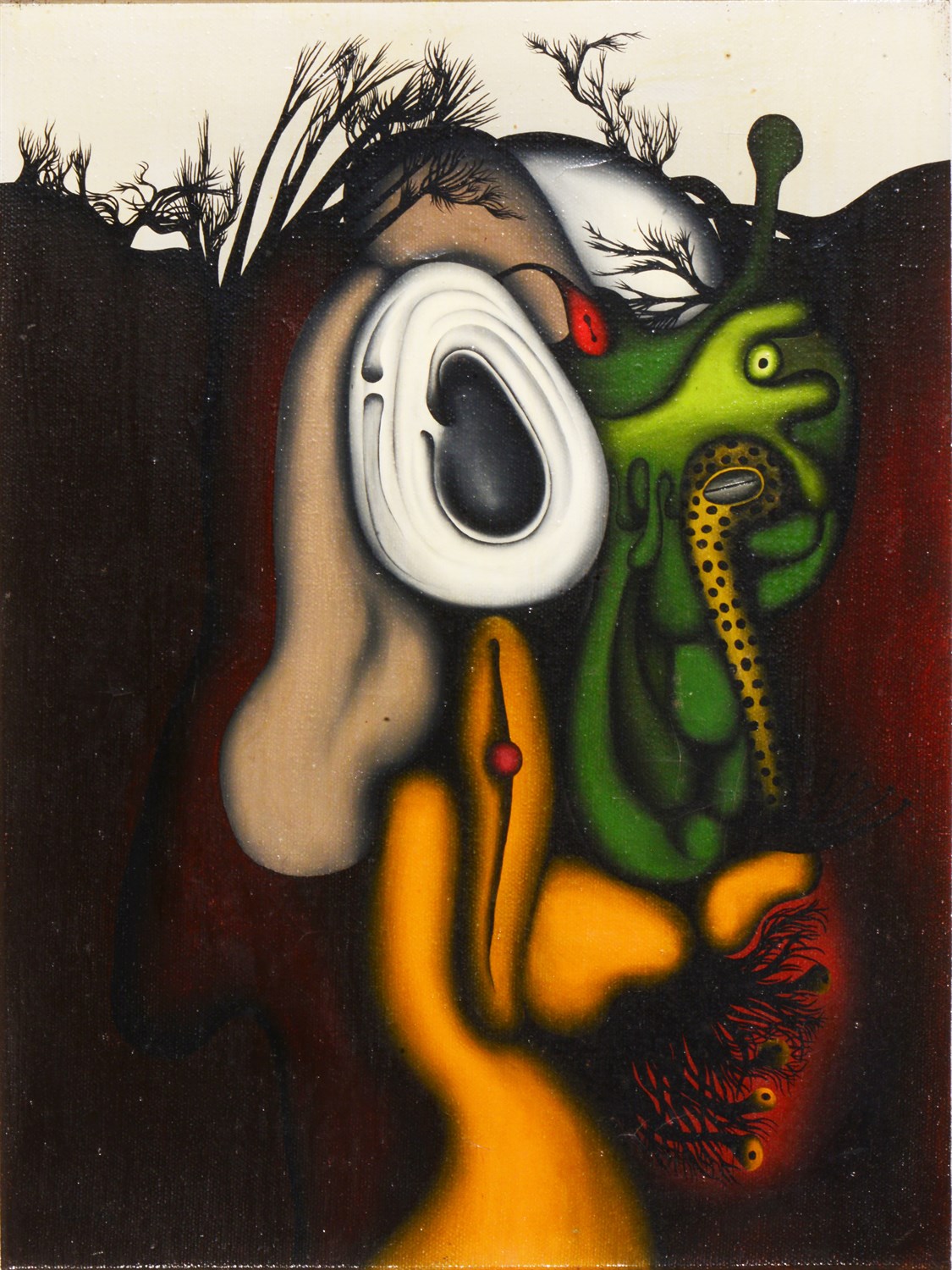 In the summer of 1936, the International Surrealist Exhibition came to London. André Breton, poet and author of the Manifeste du surréalisme, gave the opening address to a crowd of over 2000. Performance artist Sheila Legge stood in Trafalgar Square obscuring her head with a flower arrangement while Salvador Dali came close to suffocation delivering a lecture in a deep-sea diving costume. His slides were, of course, shown upside down.
A taste of that day – when British art changed forever – comes to Mallams next month.
Part of a sale of Modern British and Post-War art on May 26 the Oxford saleroom will offer an array of work by 20th century artists who sought to release the creative potential of the unconscious mind. Estimates range from £100-10,000.
International heavyweights Alexander Calder (1898-1976) and Salvador Dali – both key participants in the 1936 London exhibition – are represented by signature works on paper.
Calder's signed and dated gouache painted in 1963, the year he settled into his new workshop in Indre-et-Loire in France, carries an estimate of £5000-7000. It was acquired from the west London dealer England & Co. in 1995 and has remained in a private collection since then.
A Dali pen and ink drawing from 1966 titled La Fille en Fleur comes with a provenance to the Weinstein Gallery of San Francisco, specialist dealer in Surrealist art, and a certificate of authenticity from Pierre Argillet, Dali's confidante and publisher for more than 30 years. It is estimated at £6000-9000.
pictured: Untitled, a 1963 gouache and gold paint on paper by Alexander Calder, 25 x 31cm.  The estimate is £5000-7000.
pictured: Salvador Dali's pen and ink drawing from 1966 titled La Fille en Fleur,  45cm x 32cm (estimate £6000-9000)
Dating from 1938 is an ink drawing of a standing nude by William Gear (1915-97) who exhibited with other Surrealists under the banner of the New Era Group at the Gladstone's Land Galleries in Edinburgh in 1939 is pitched at £300-500 while The Black Arts by Conroy Maddox (1912-2005) is expected to bring £1000-2000. Maddox proved one of the most committed of British Surrealists. Rejecting academic painting in favour of the surrealistic spirit of rebellion in 1938, he spent the rest of his life exploring its potential through paintings, collages, photographs, objects and texts.
Desmond Morris (b.1928) is sometimes dubbed the last living surrealist. In 1950 he held a surrealist art exhibition with Joan Miro at the London Gallery and continues to exhibit at the Taurus Gallery in North Parade, Oxford, close to his home. The Budding Force, a much-published sexually-charged oil from 1973, carries hopes of £2000-3000.
The sale includes a group of large oils by Oscar Mellor (1921-2005) who became fully engaged with the Surrealist movement from the late 1940s after visiting Paris with Maddox and Morris. These paintings – many of them forming part of the Mellor retrospective held at the Taurus Gallery in 2008 – cover several decades of his work from his life in Oxford from 1948-69 and then as a lecturer at the Exeter College of Art until 1981.
The word, 'surrealism' is a century old this year. It was first used in 1917 in a play by the French poet Guillaume Apollinaire to describe something between dream and reality – a notion that within a decade had morphed into an avant-garde artistic, intellectual, and literary movement championed by the André Breton in 1924.