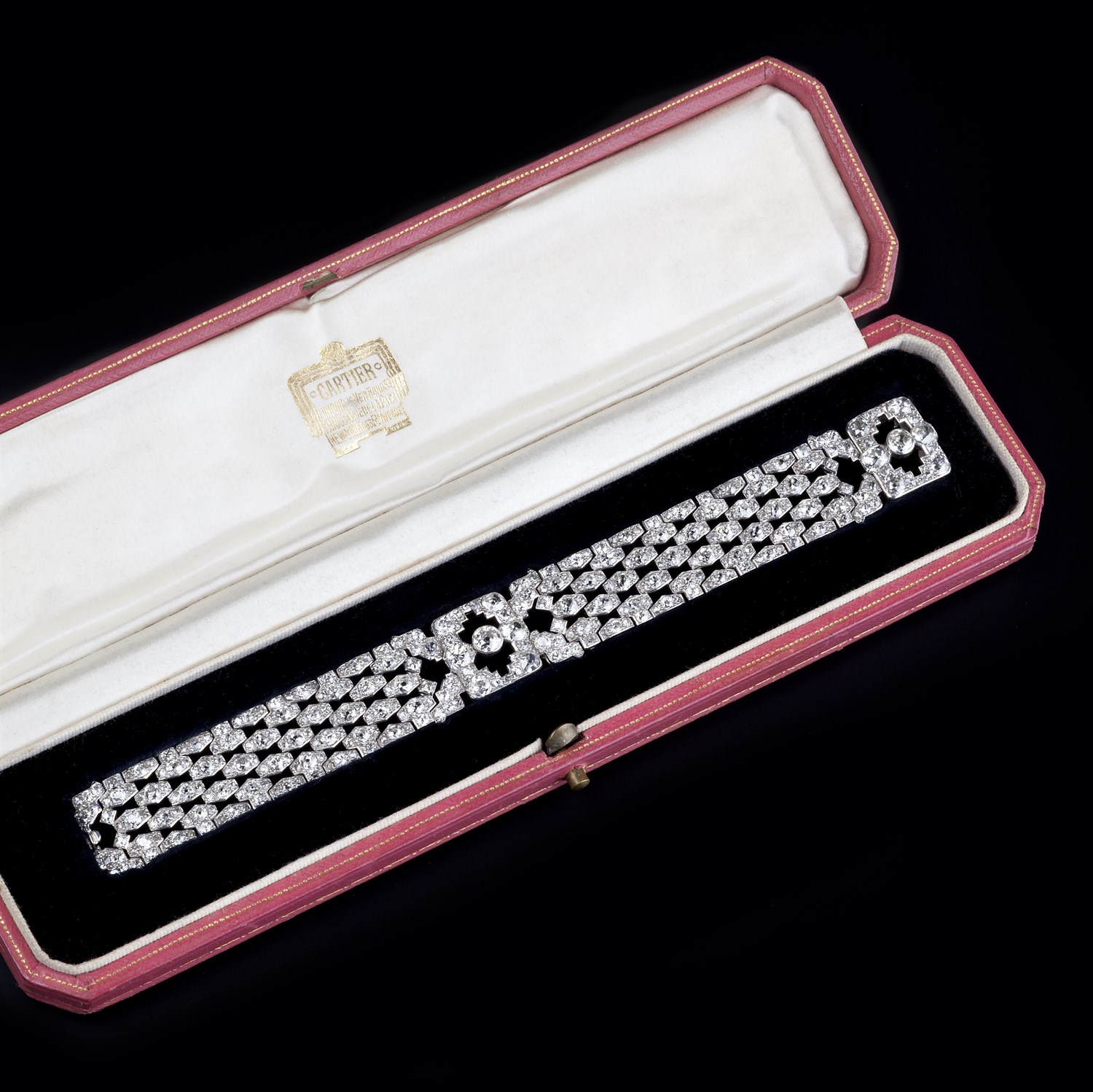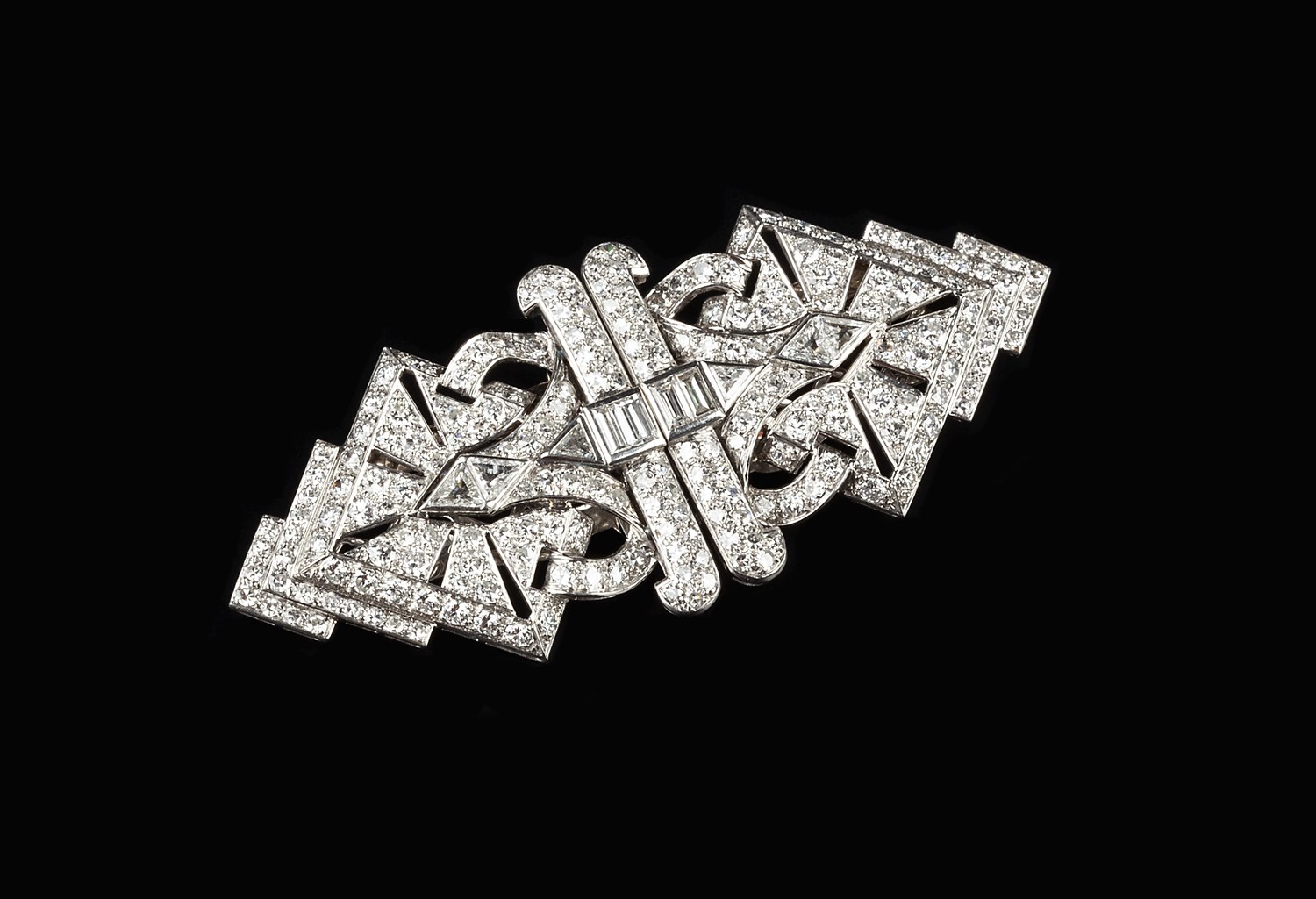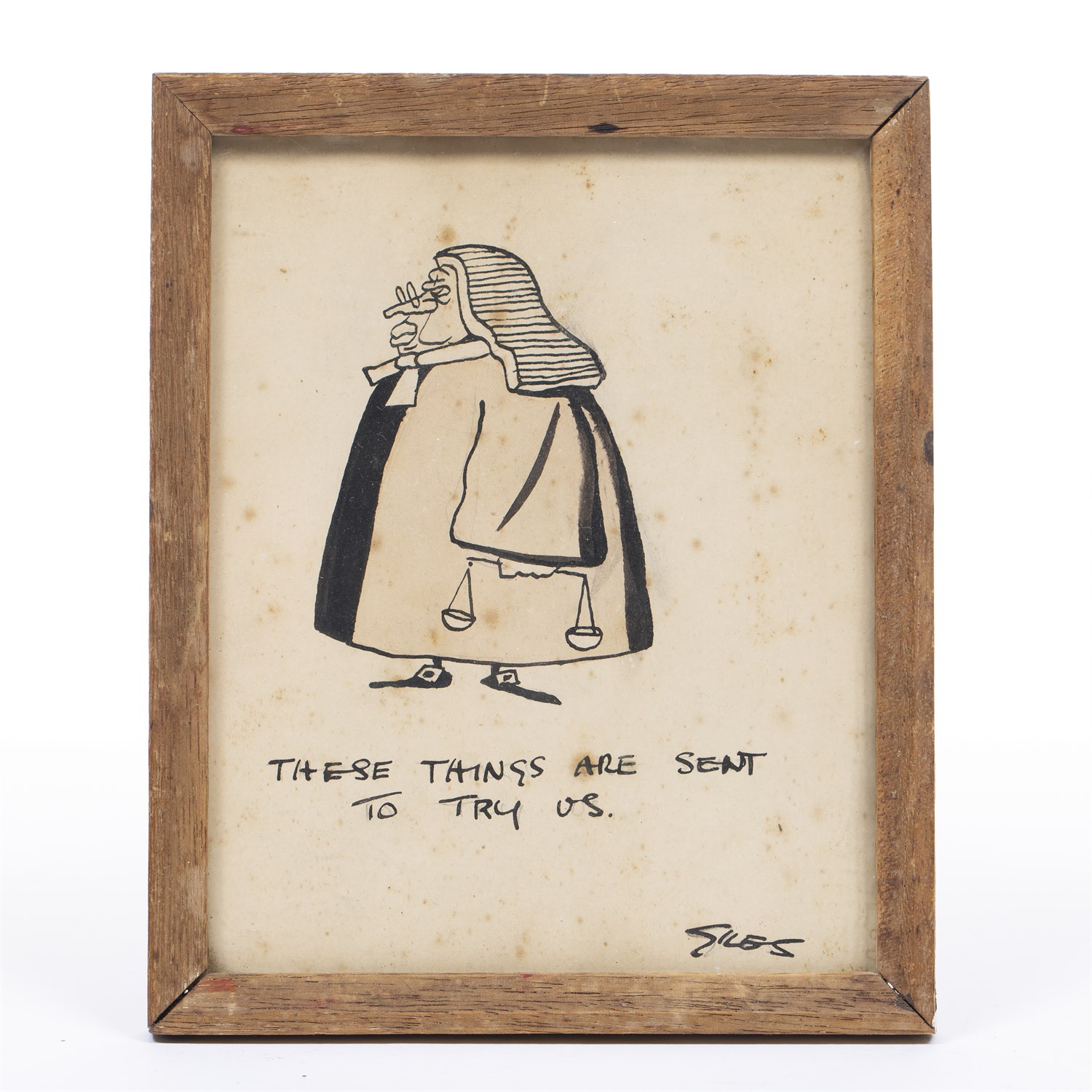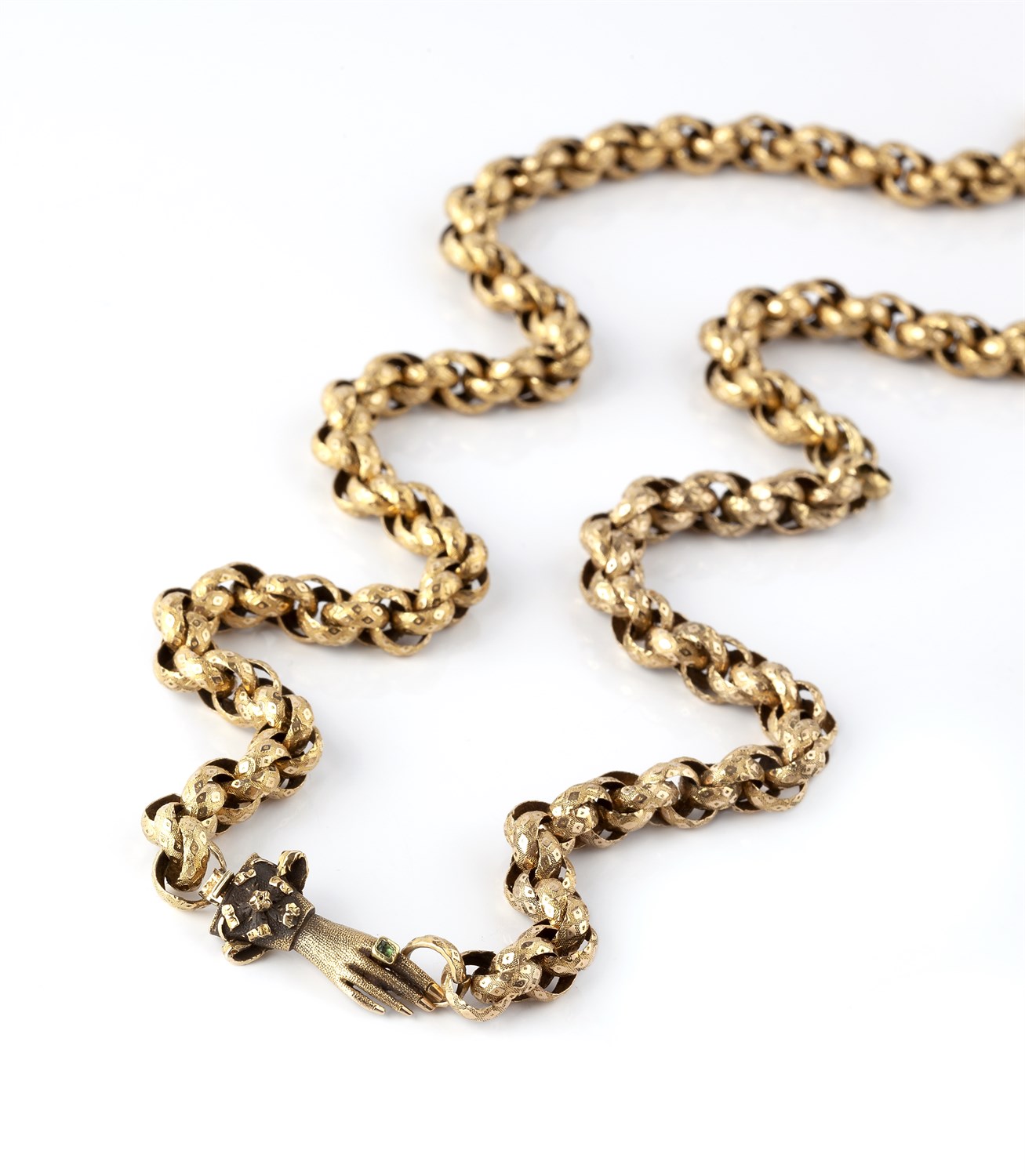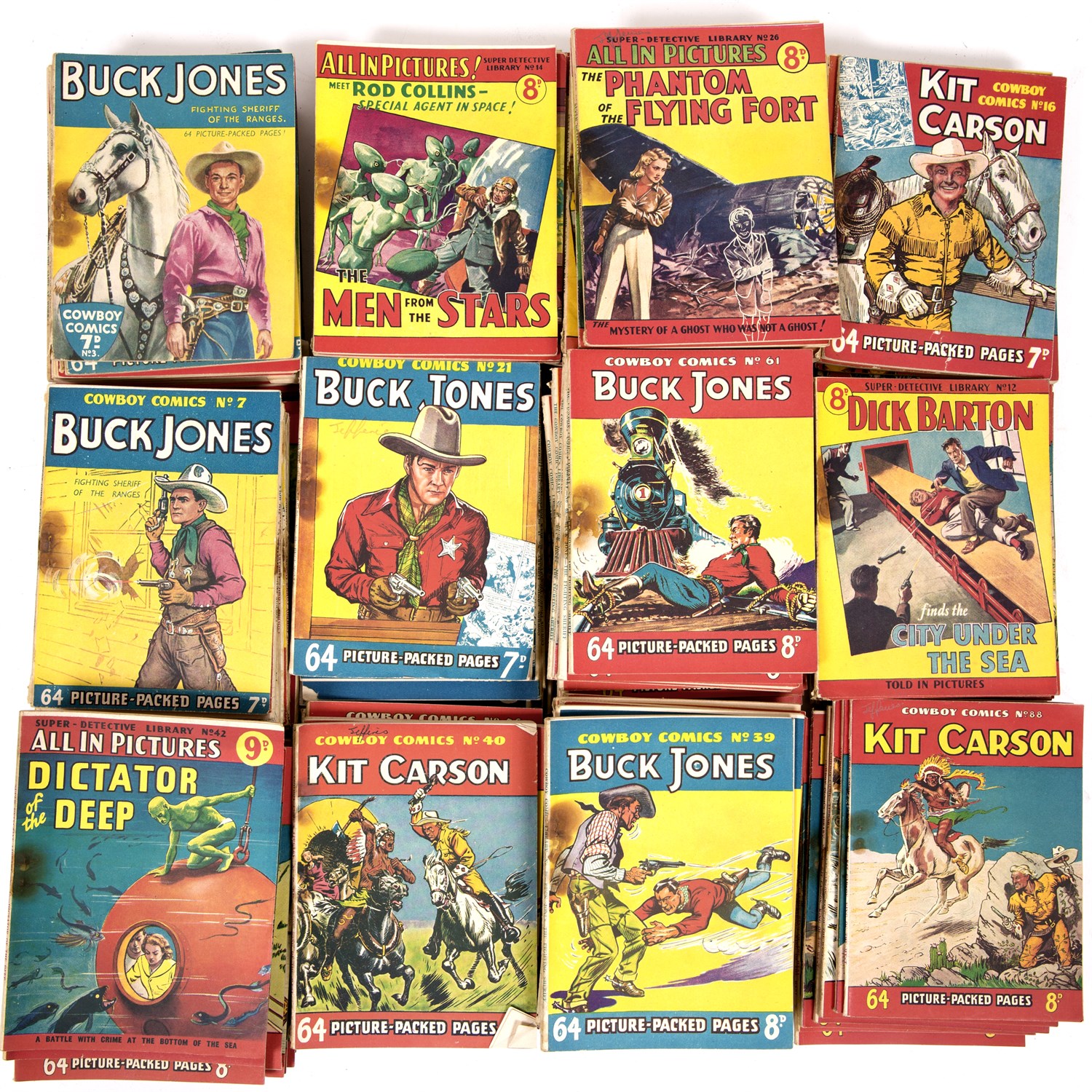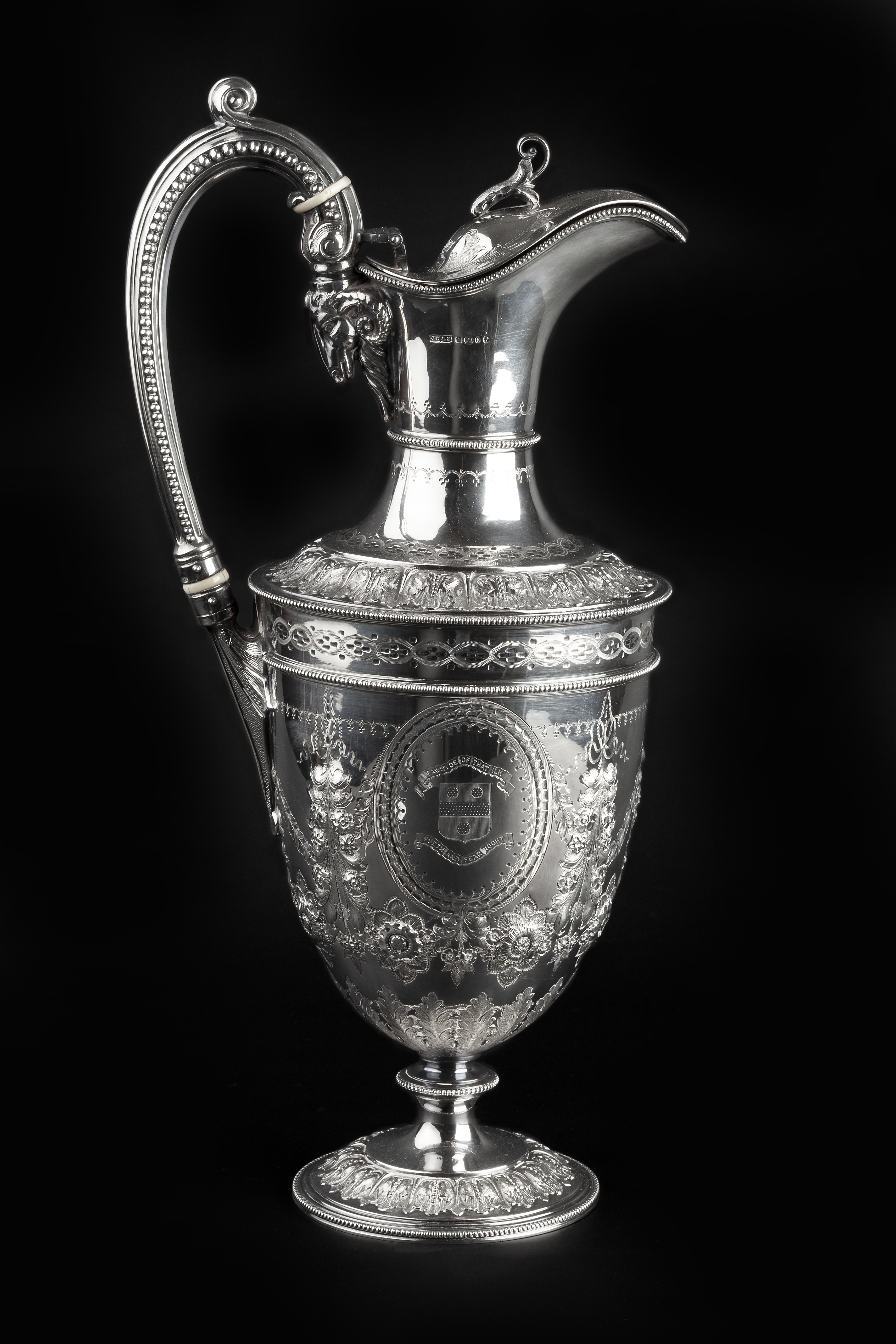 An Art Deco diamond panel bracelet by Cartier achieved top billing in the Jewellery, Watches & Silver Sale at Oxford on 14th November 2018. Designed as an articulated, honeycomb-linked strap of vari-cut diamonds, this 'fresh to the market' bracelet was reputedly commissioned as a wedding gift in the early 1930s, using diamonds from an inherited tiara. Accompanied by a fitted gilt-tooled leather Cartier case, it sold for £25,000 hammer price to a telephone bidder.
A consignment of period jewels from an Oxfordshire vendor contributed many of the other top-selling lots, including £3,100 for an early 20th Century pearl and diamond pendant necklace, of garland and ribbon bow design, and £3,000 for an Art Deco diamond double clip brooch. 
Classically designed diamond jewellery proved popular with buyers throughout the sale, perfect for Christmas gifts. A pair of old brilliant-cut diamond ear studs, accompanied by a case inscribed 'Anna, April 1948', sold just over expectations at £4,100, and an emerald-cut diamond single stone ring, from the same vendor, sold for £3,700. Characteristic of design from the 1960s to 70s, a diamond set bracelet watch retailed by Tiffany & Co, of abstract textured design, fetched £3,200, and a sapphire and diamond set bracelet of similar style, by Kutchinsky, made £2,500.
Antique jewellery and watches were also hotly contested, with £4,500 for a star sapphire pendant, modelled as an acorn, and £3,900 for a 19th century long chain, both many times their pre-sale estimates. A tortoiseshell pair case pocket watch, with pique work outer case, proved similarly popular, making £2,800. 
Leading the second half of the sale, a rare Olympic gold medal, awarded to Harold P. Hardman for Association Football at the 1908 Olympic Games in London, sold for £15,500 to an overseas telephone bidder. A silver-gilt twin handled trophy cup by Goldsmiths & Silversmiths Company Ltd, presented to Hardman's father in 1928, made £1,000, whilst an attractive mid Victorian silver wine ewer by James Dixon & Sons, with chased and engraved decoration, achieved £1,200.  
Mallams are now accepting entries for the next specialist Jewellery, Watches & Silver Sale, to be held in Oxford on 27th March 2019.