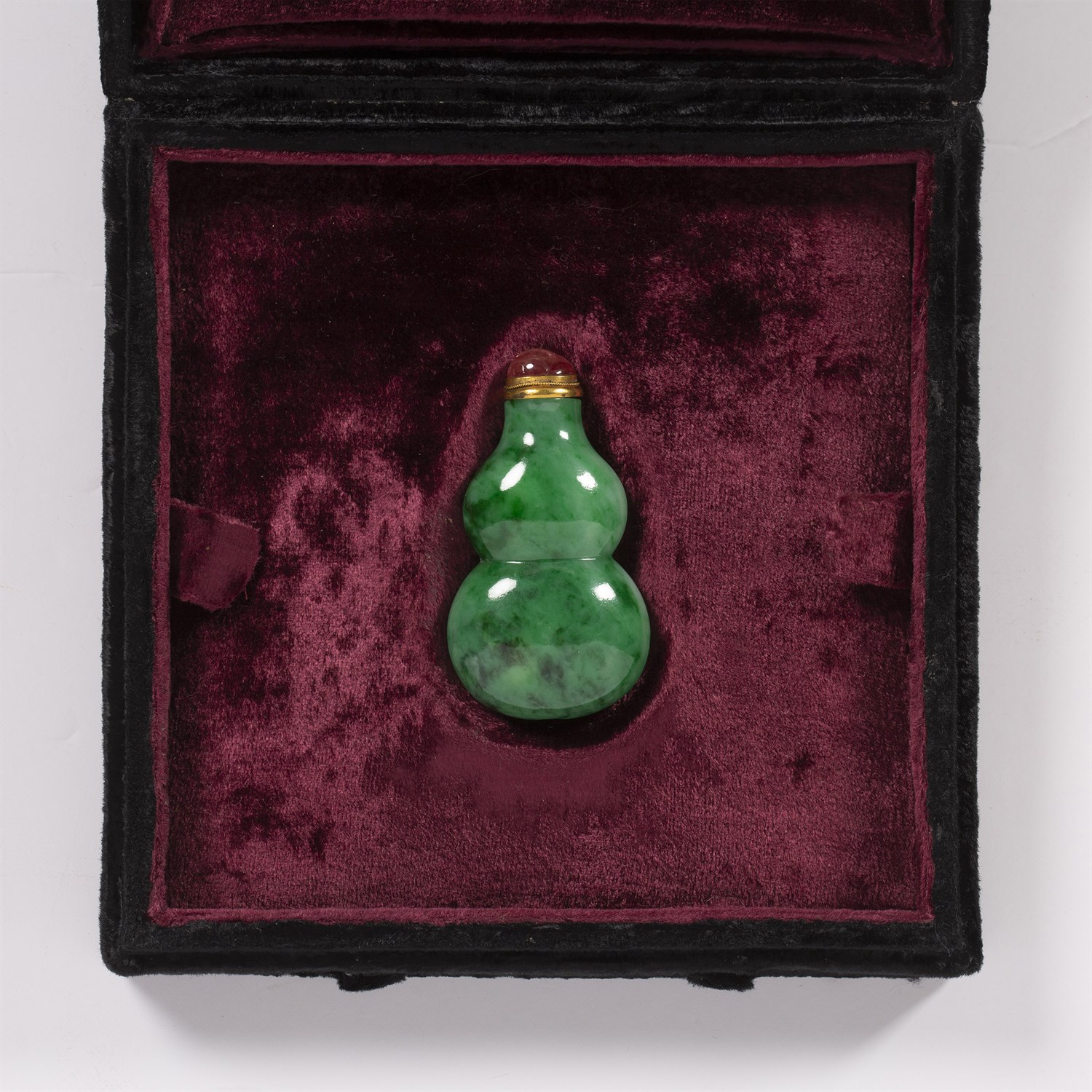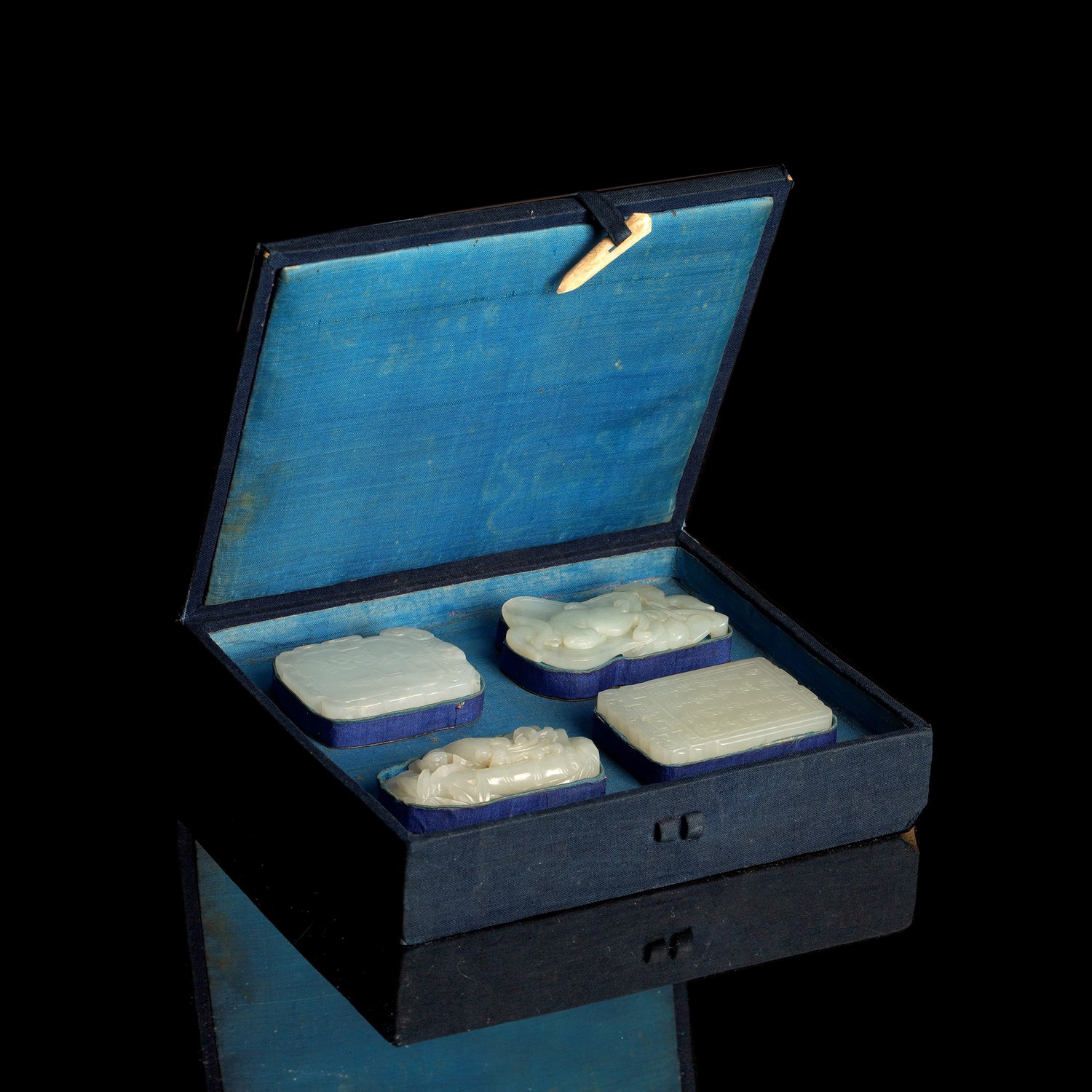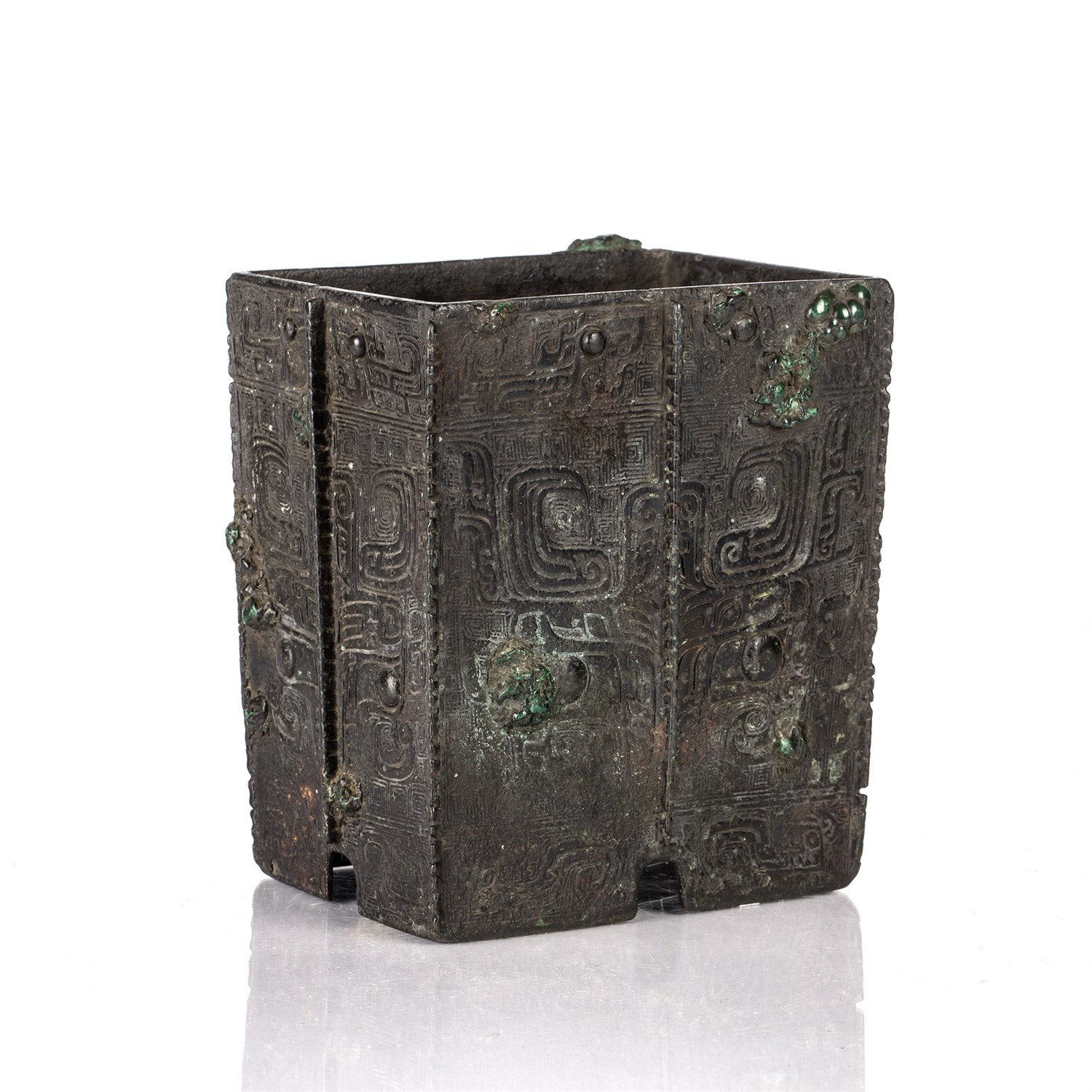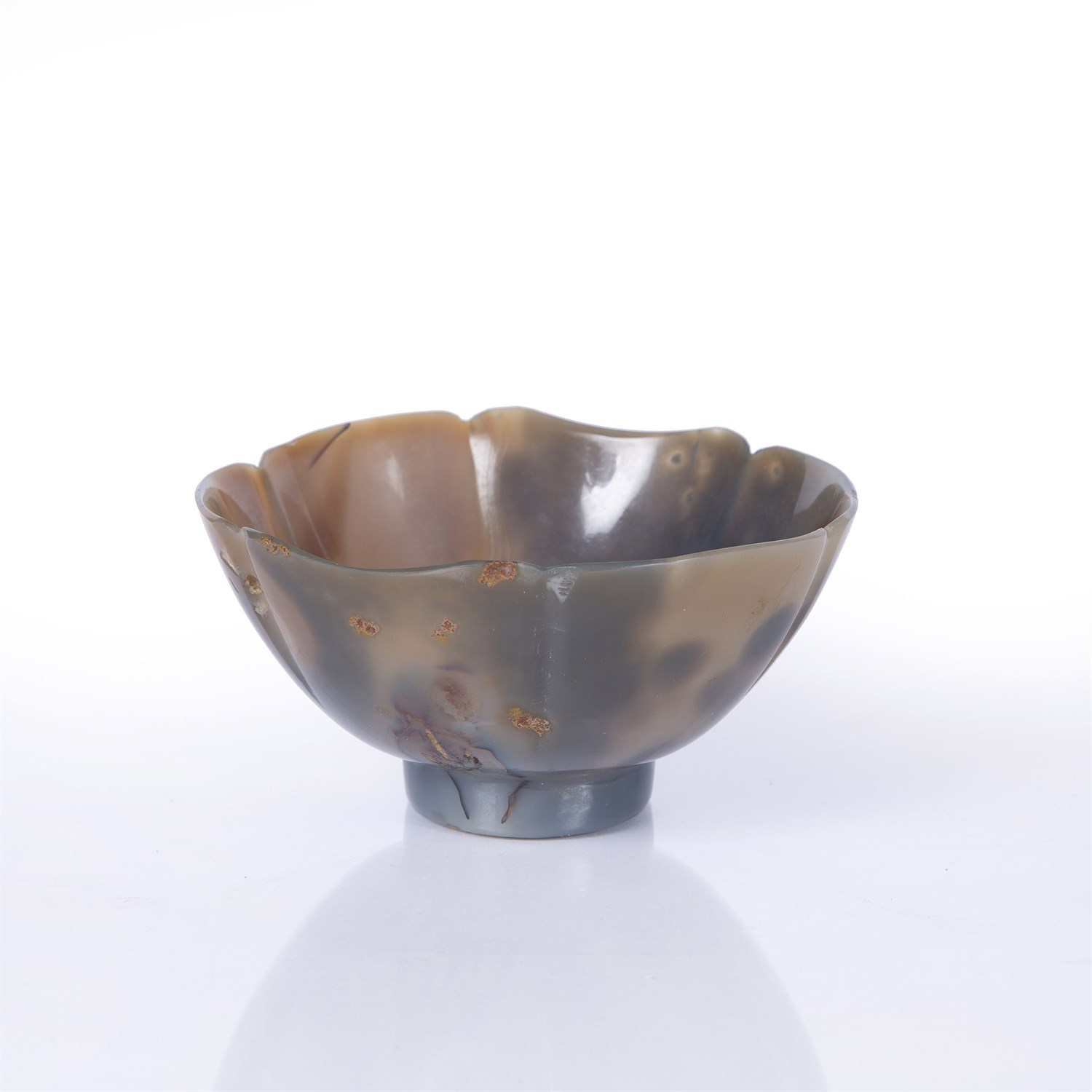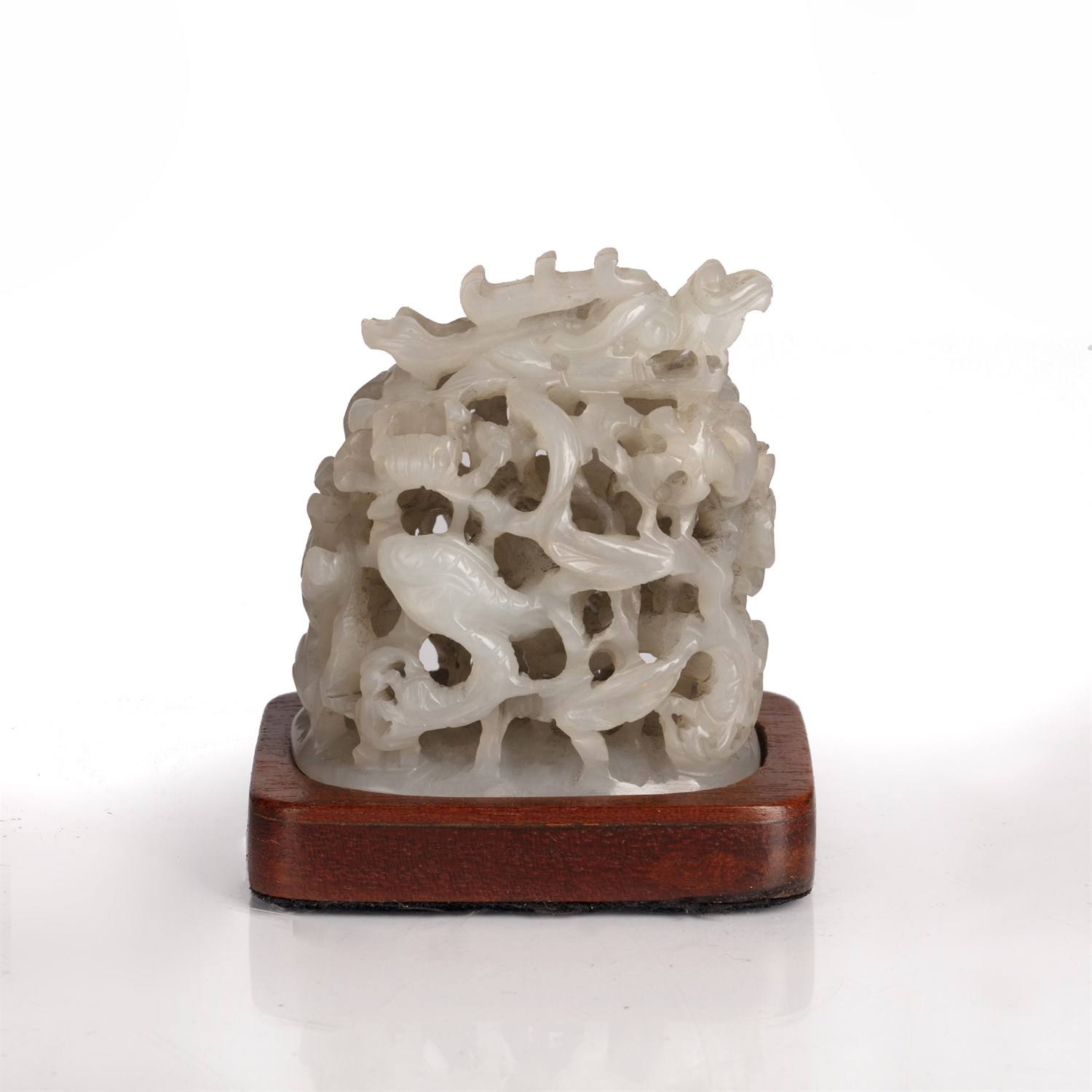 A Chinese, mottled emerald green jade gourd snuff bottle (lot 253), dating from 1800-1850, created a real bidding frenzy at Mallams' Asian Art Sale on 23 June. Featuring a pink quartz and gold coloured metal stopper, tortoiseshell spoon and red and black velvet fitted case, it came to Mallams from a local descendant of Mr Ferruccio Stefenelli, the Consul of the Italian Concession of Tientsin in the 1930s. This rare and unusual lot saw the price soaring ever upwards, eventually selling to a UK phone bidder for £27,000, more than 5 times top estimate.
The two-day Asian Art Sale achieved total sales of just over £422,000, with bidders using Mallams' own online bidding platform, MallamsLive, accounting for just over 40% of this total.
Day one of the sale focussed on Chinese ceramics, art and textiles and two other lots also achieved prices in excess of £20,000 on the day. One of those was lot 237, a collection of four, 18th century white jade Chinese pendants from a Worcestershire private collection, which sold to an overseas phone bidder for £22,000, against an estimate of £1000-£2000.
A Chinese bronze archaic vessel (lot 293) dating from the 19th century and featuring taotie mask symbols to the body, also saw fierce competition amongst bidders. In spite of its conservative estimate of £100-£200, the hammer eventually fell at £22,000, selling to an overseas bidder via MallamsLive.
A Chinese agate lobed 'Mallow' bowl (lot 241), acquired by the current vendor's grandfather in Beijing in the 1930s, was another lot that proved popular. Dating from the 19th century, and carved as a mallow flower head with six rounded petals, it saw very strong bidding, which pushed the price way above its £200-£300 estimate, eventually achieving £16,000.
Day two of the sale continued with a further 160 Chinese lots and 250 lots of Japanese, Islamic, Indian and Asian art and the standout lot from that day was a Chinese pierced and carved jade finial (lot 521) dating from the 18th century and estimated at £400-£600. It depicted a dragon and crane amidst a trailing lotus plant and stood just 4.8cm high. An overseas bidder, via MallamsLive, made the winning bid of £9200.
Mallams is now accepting entries for its next Asian Art Sale so if you have any items of interest, please call 01242 235712 or email Mallams' Asian Art specialist, William Fisher, at william.fisher@mallams.co.uk
All prices are subject to a 30% buyers' premium (VAT inclusive).