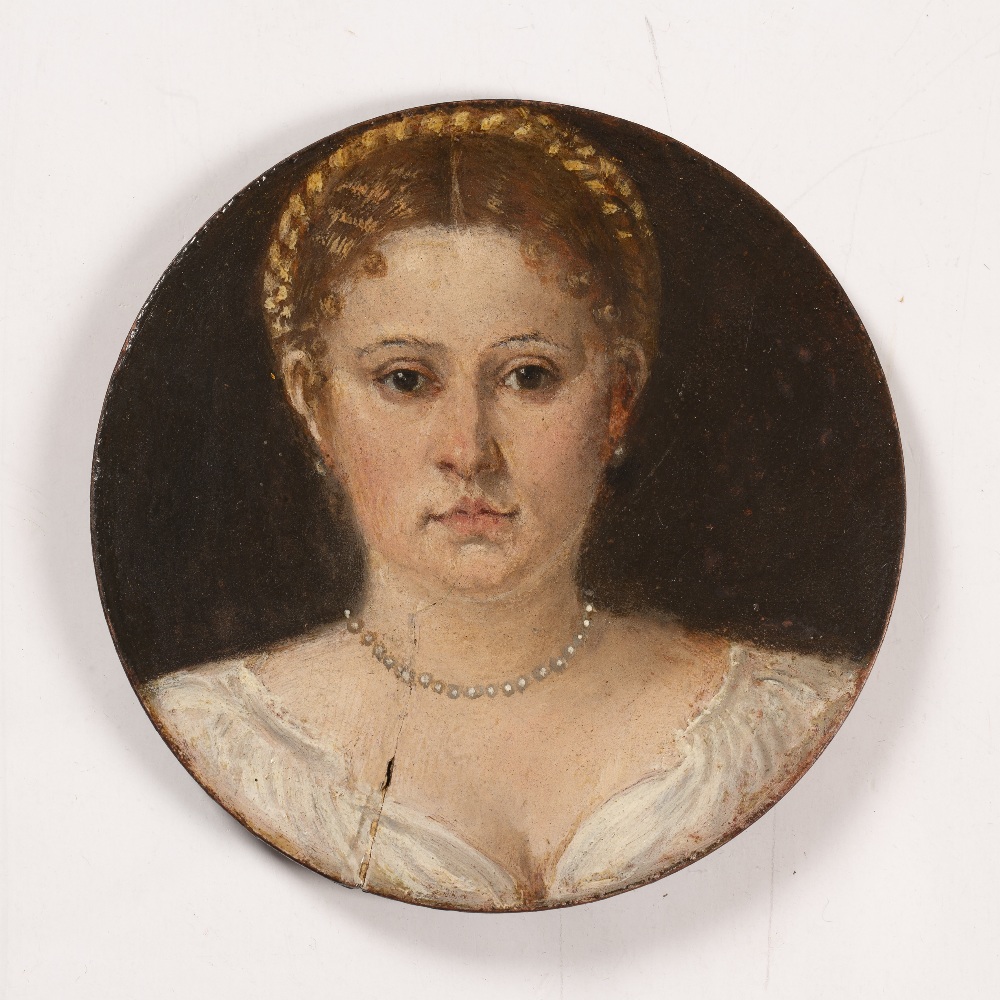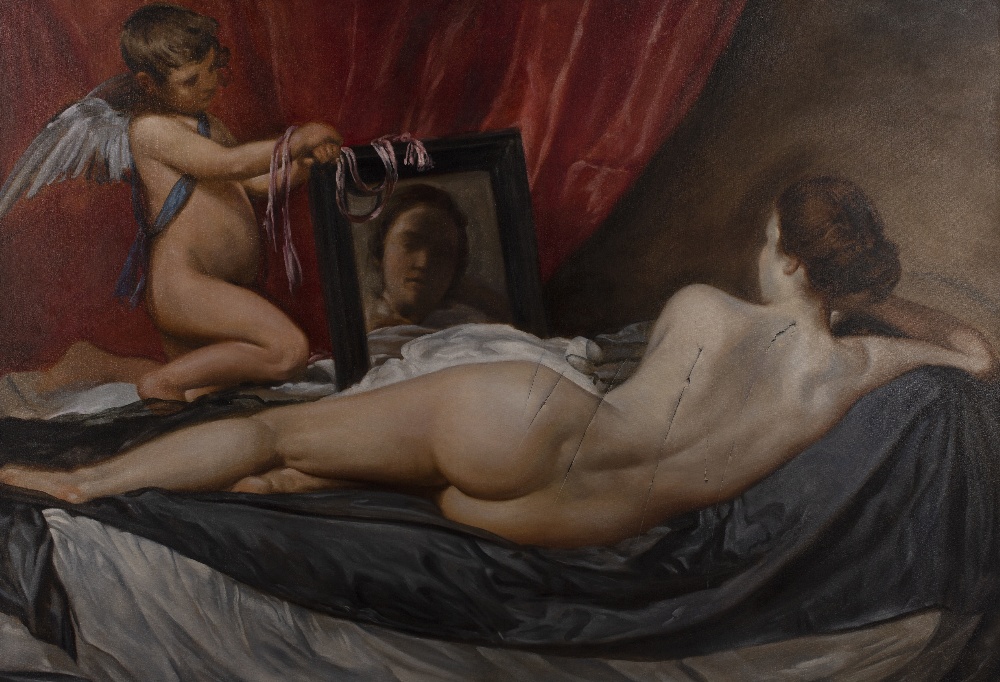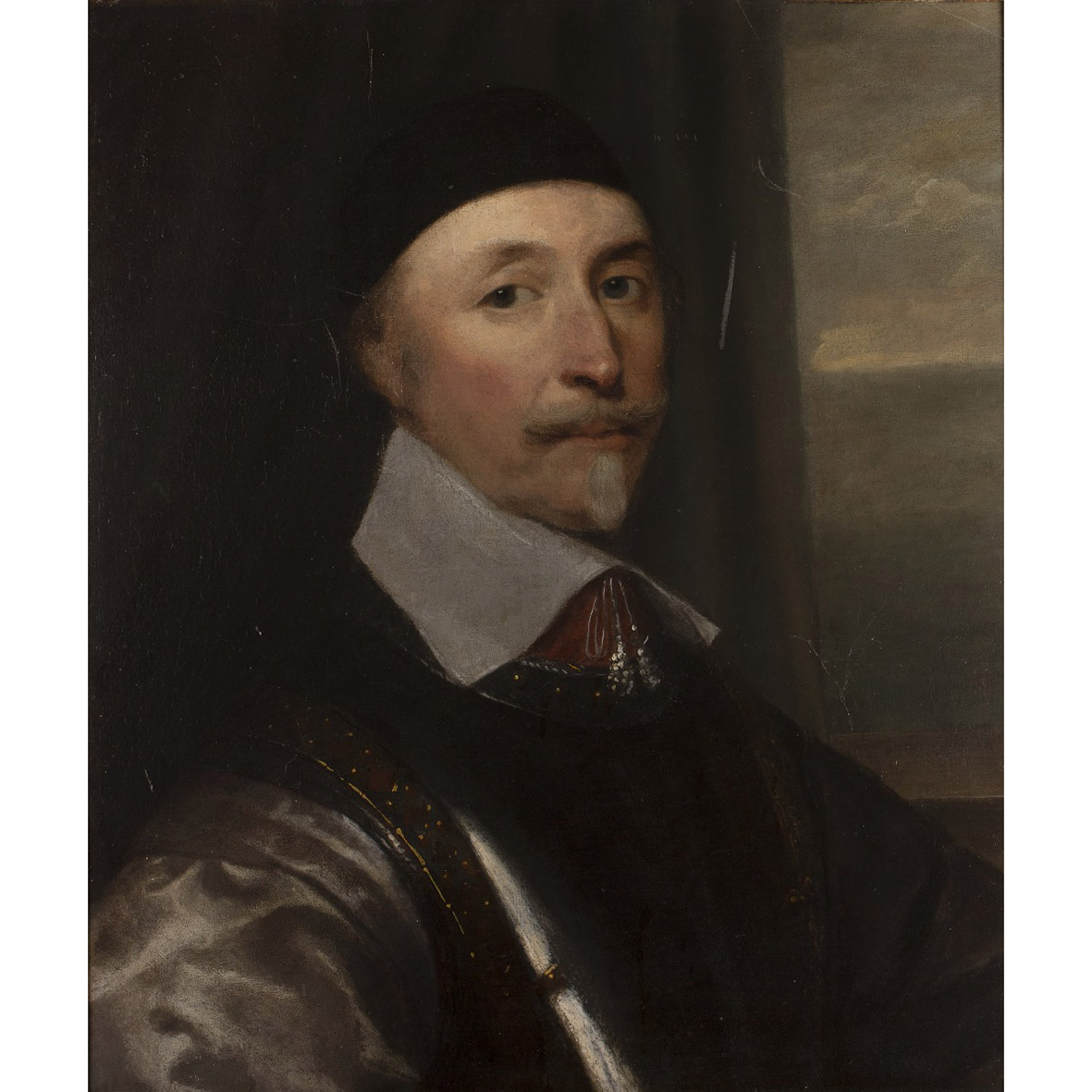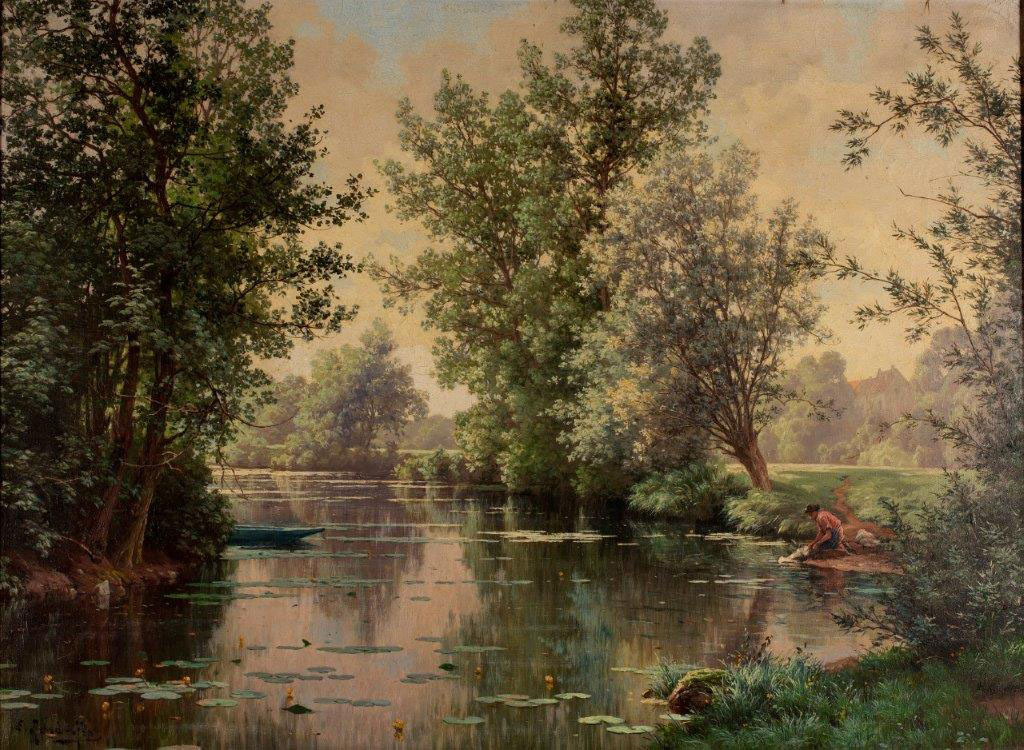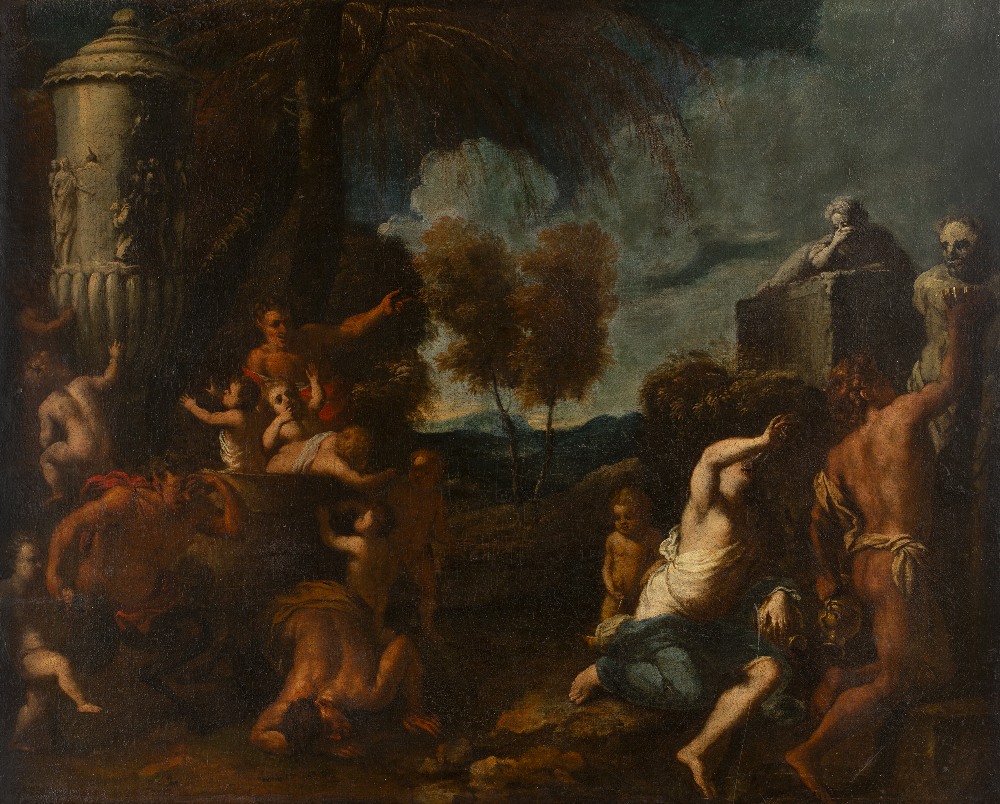 Mallams' 10 March Picture Sale saw strong bidding, both online and via telephone, with 90% of lots sold and a sale total of £160,000, more than 33% above the top estimate.
A small, early portrait roundel of Elisabetta Querini, the Dogaressa of Venice by marriage to the Doge Silvestro Valier, proved hugely popular. This oil on canvas work (lot 472), showing Elisabetta with plaited hair and wearing a pearl necklace, saw a number of interested parties pushing the price ever upwards, with the successful top bid of £9200 from a UK telephone bidder. 
Lot 251, a fine copy, by the John Moores prizewinning artist Nicholas Middleton, of the world-renowned "Toilet of Venus" by Velasquez also performed well, with the hammer eventually falling at £7400 against a top estimate of £1200. Unusually, Middleton painted the work in its unrestored state, the original having been slashed with a meat chopper by the suffragette Mary Richardson whilst it was hanging in the National Gallery in 1914.
A 17th century portrait (lot 153) traditionally identified as Sir Jacob Astley, 1st Baron Astley of Reading, and in the style of Cornelius Johnson van Ceulen (1593-1661), was another lot which exceeded its top estimate. It depicted Sir Jacob (1579-1651) in a cloth cap, collar and steel breastplate and sold to an online bidder for £6000 (estimate £1000-£1500).
René Charles Edmond His (1877-1960), was a formally-trained French painter known for landscapes, and one of his oil paintings was included in this sale. Lot 397, a signed, sun drenched river landscape with washer woman, aroused interest amongst bidders and eventually sold for £3200 to a telephone bidder.
Another landscape painting (lot 306), a watercolour of a view of the Lake District by English artist John Glover (1767-1849), also performed well, with a winning commission bid of £1600 (estimate: £800-£1200).
Two charming, oil portraits (lot 113), in the manner of Thomas Gainsborough (1727-1788), achieved a hammer price of £2200 against a top estimate of £800. One portrait depicted a lady with coiffed hair and lace-collared dress, whilst the other featured a lady wearing a lace bonnet.
An online bidder made the winning bid of £2200, just over top estimate, on lot 261, a Bacchanalian revelry from the 17th Century Italian School measuring 68.5 x 86cm.
Mallams is now accepting entries for its 7 July Picture Sale. If you have any items of interest, please call 01865 241358 or email Mallams' picture specialist, Rupert Fogen, at rupert@mallams.co.uk
All prices are subject to a 30% buyers' premium (VAT inclusive).