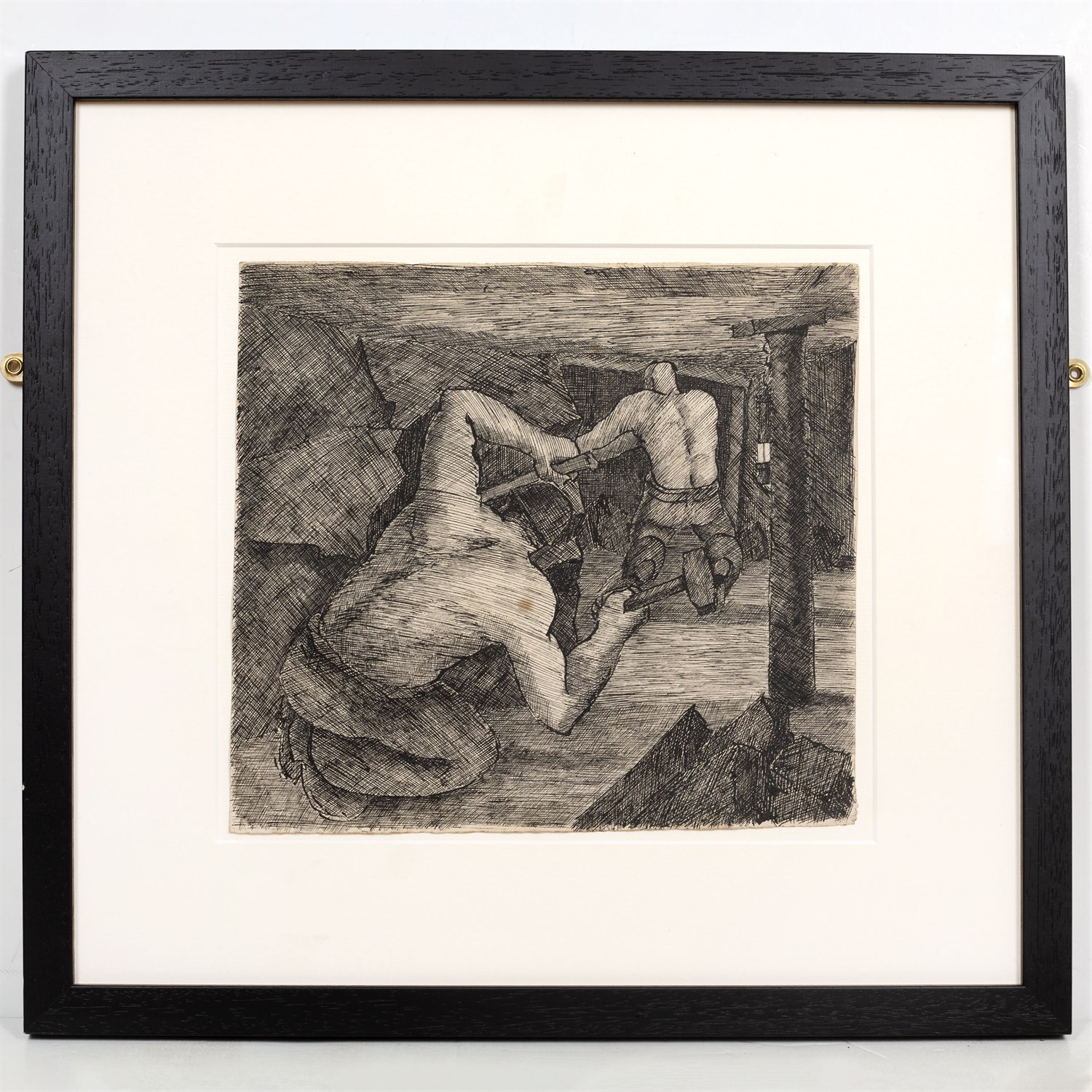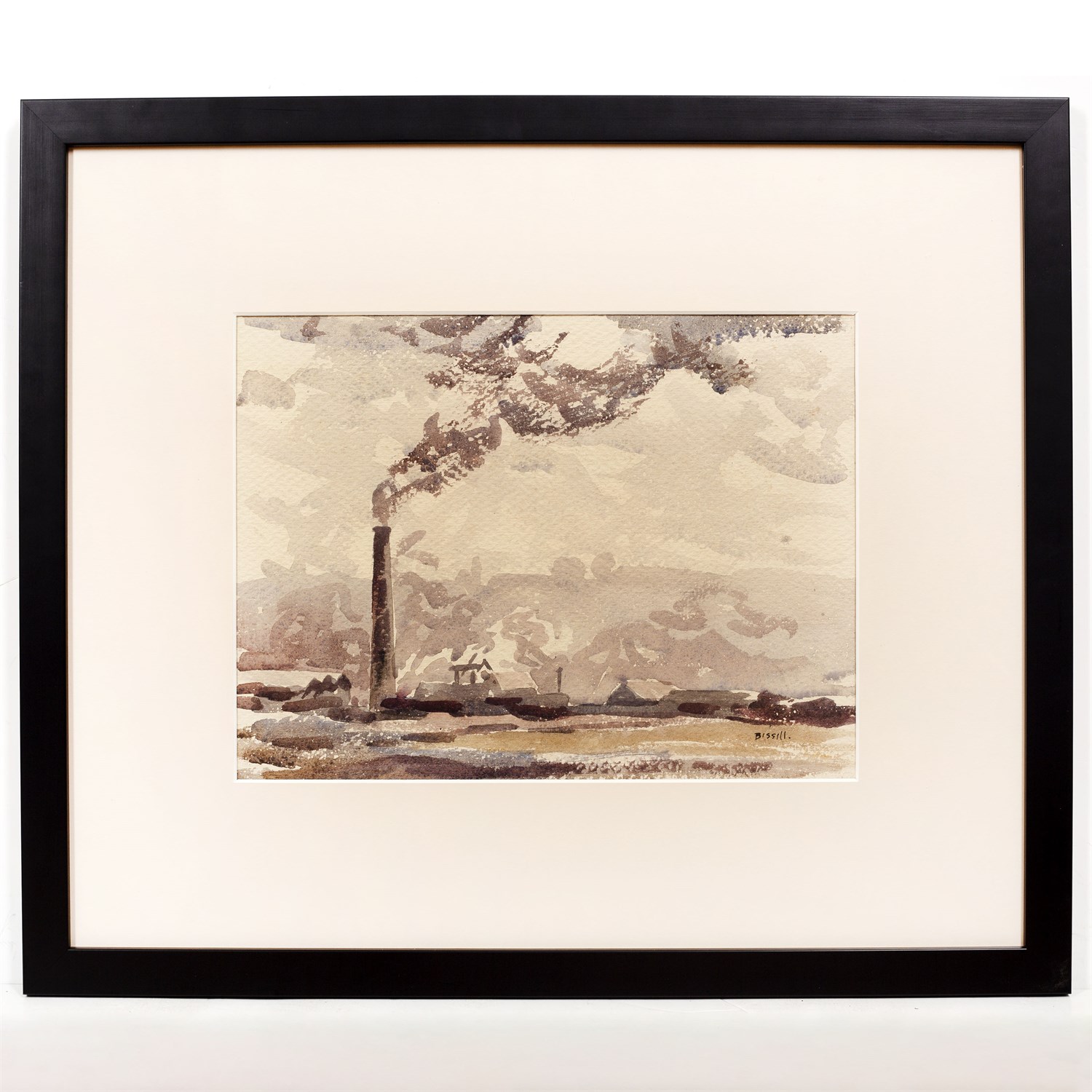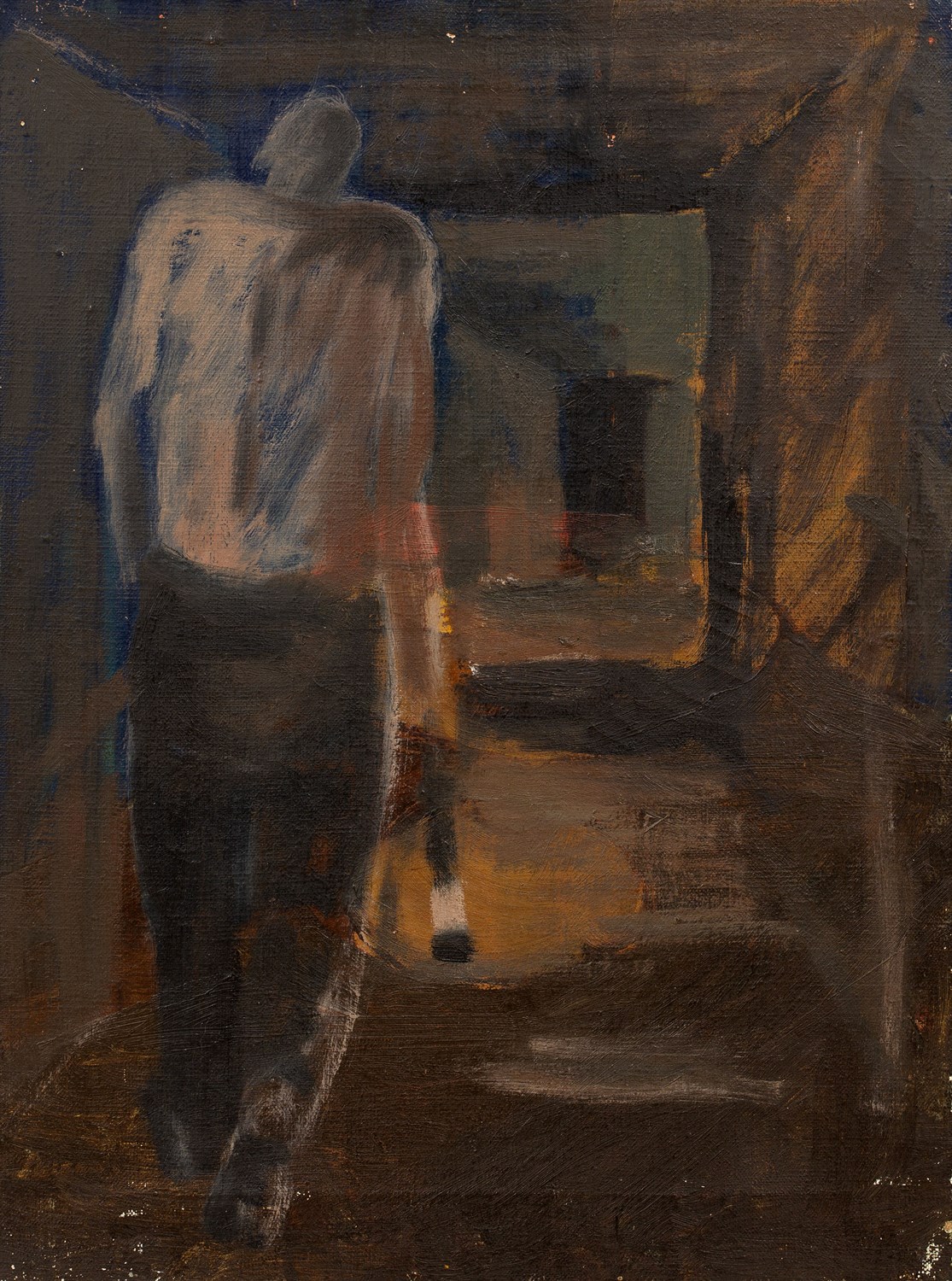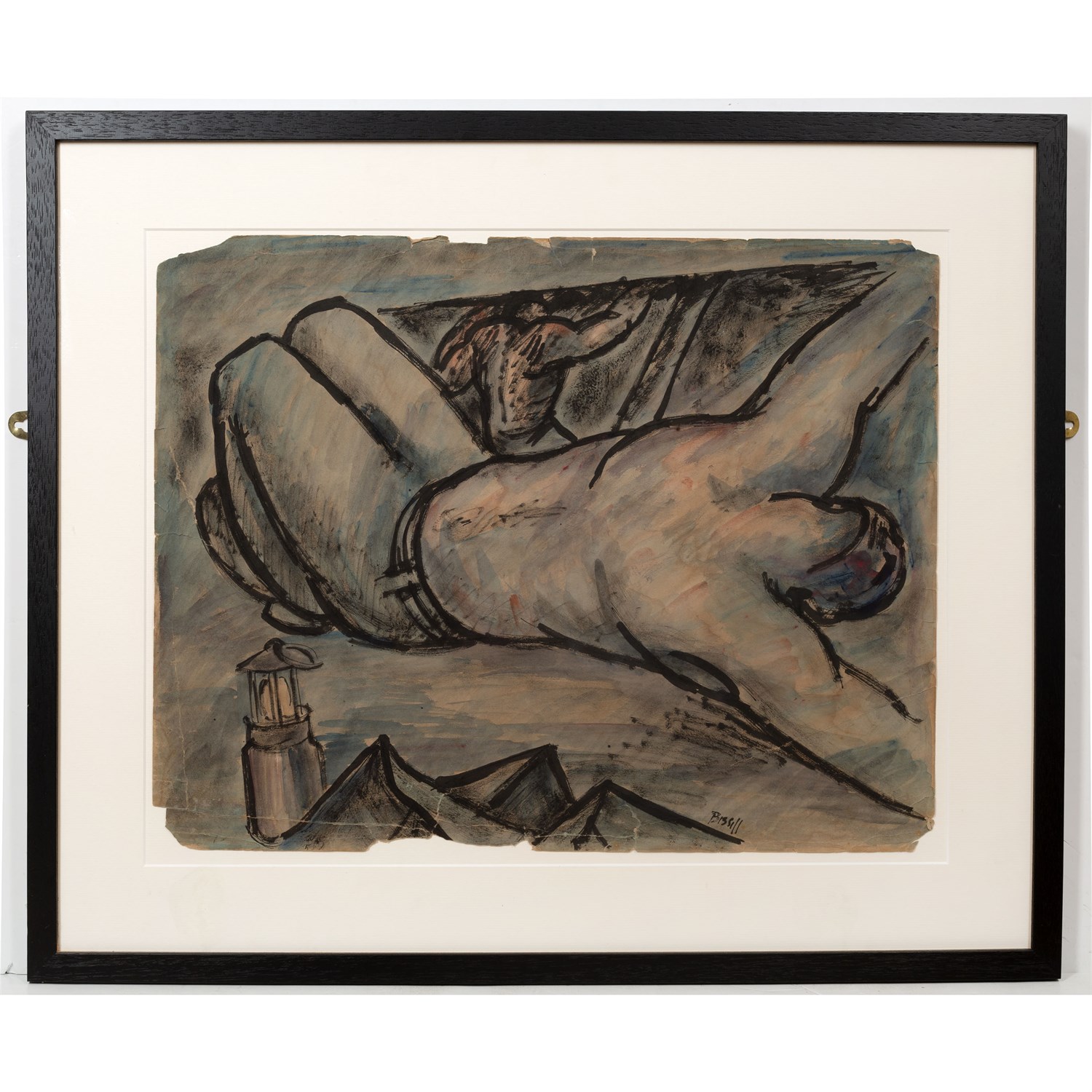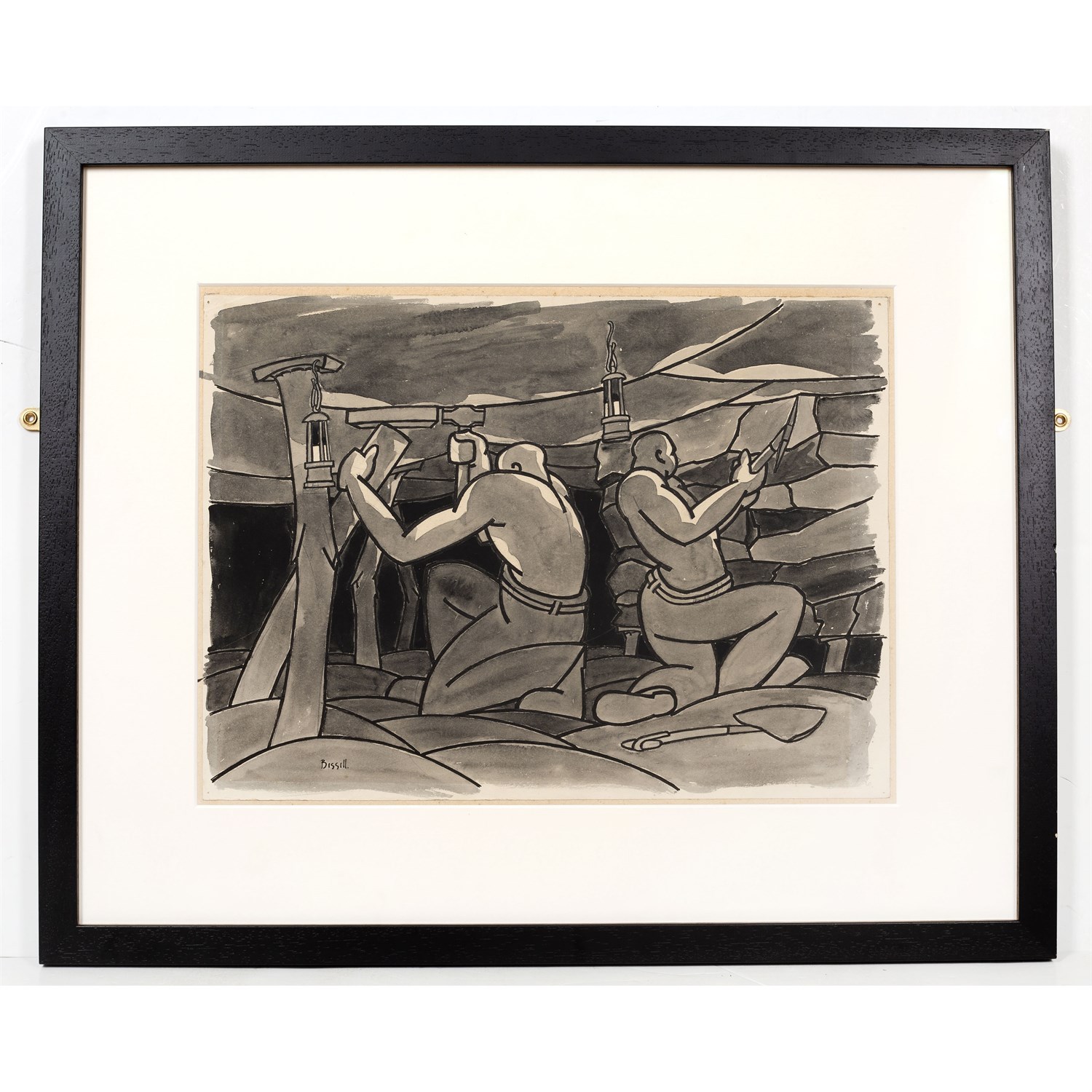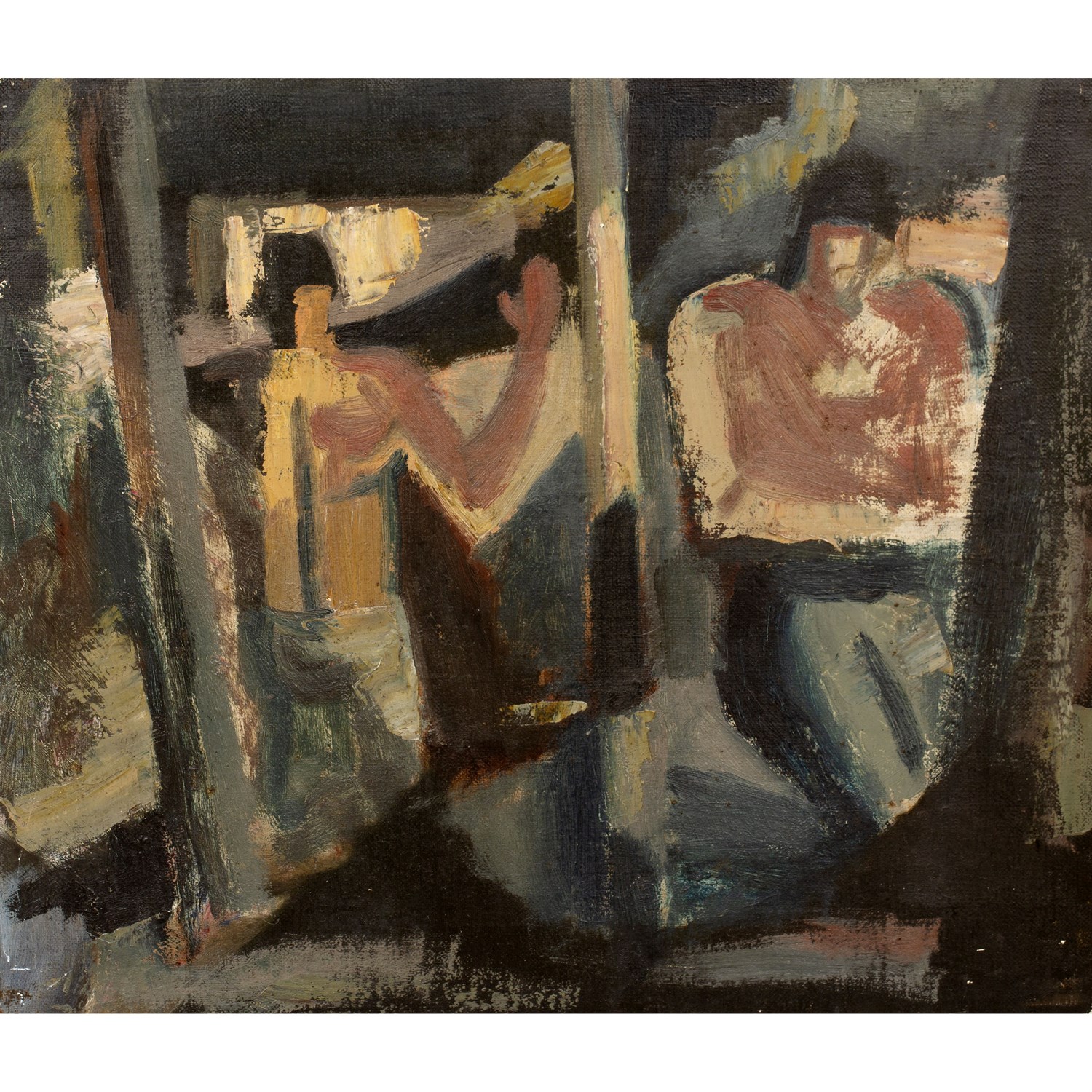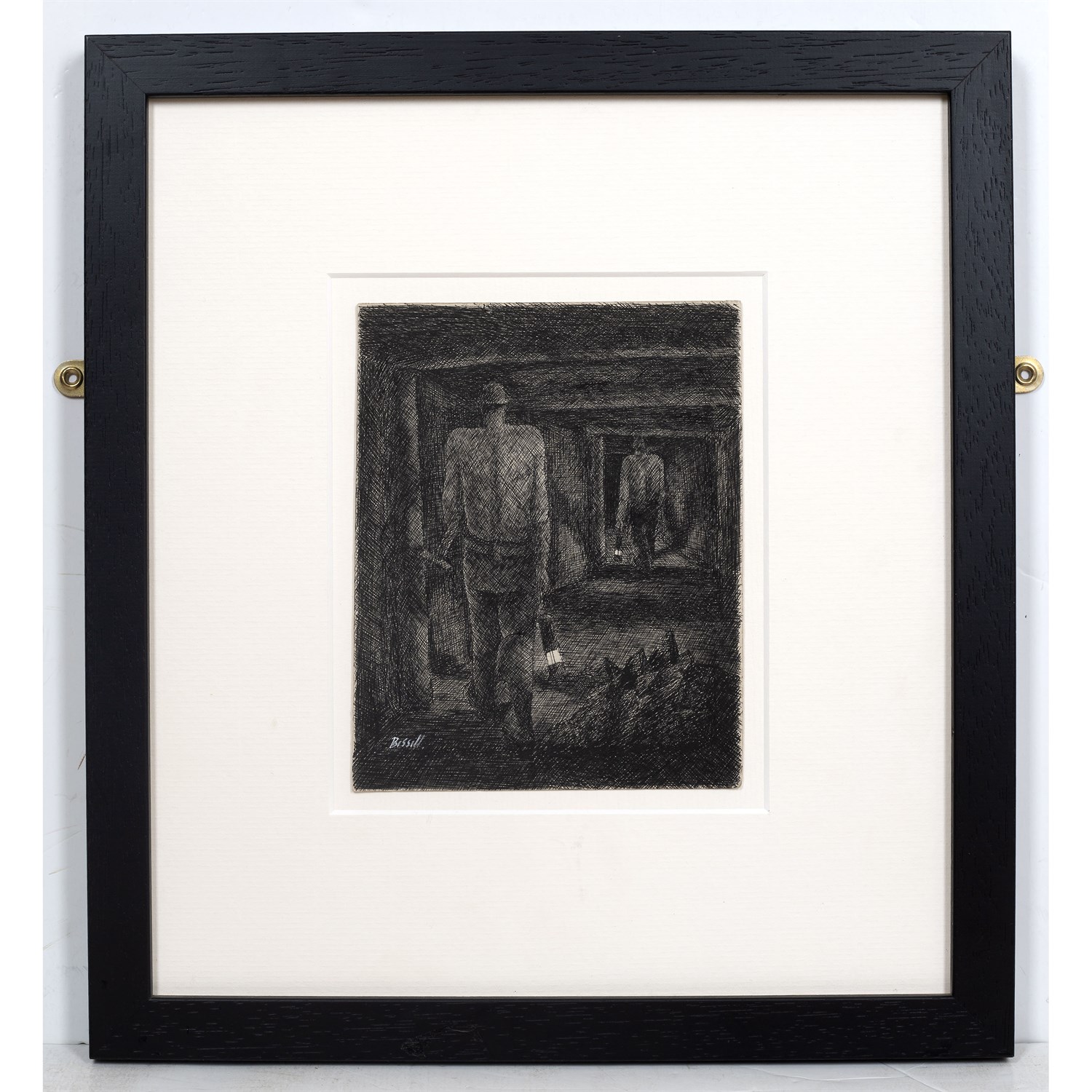 The first tranche of a remarkable archive of work by a Derbyshire miner who became a successful artist in the Modern British canon comes up for sale at Mallams' December Modern Art Sale. The cache of paintings, drawings and prints by George Bissill (1896-1973) has been consigned by an Oxford lady whose father was left the contents of the artist's home and studio in Ashmansworth, Hampshire almost 40 years ago. 
"The paintings have not been seen since they were taken from George Bissill's studio in 1983" says Kate Pattinson. "My father Arthur Smith cleared out the entire body of his work - a much larger collection than is offered here - and stored it in attics and cupboards and under beds." 
After her parents died Kate took it upon herself to restore and frame many of the pictures and write the biography of a forgotten artist. A series of planned exhibitions were cancelled due to Covid, but two shows, one in Oxford and one in Ilkeston (at the Erewash Museum), precede this sale.  She hopes to "restore the reputation of an artist who, through mighty endeavour, conquered the art world in the 1920s with his powerful, authentic and experimental pictures, and whose contribution to the formal recognition of mining art and artists should not be forgotten."
Raised in the mining village of Langley Mill, Derbyshire, Bissill became a miner himself at the age of 13. He left the coal face to join the war effort in 1915 (he was immediately sent to work as a tunneller under enemy lines) and after being gassed in 1918 had neither the physical nor mental strength to return to life underground. 
He chose instead the life of a London pavement artist outside the newly erected Bush House in Aldwych, painting from memory and his sketch book, the uncompromising underground world he had inhabited. Bissill's pictures from this period depict the coal miners he knew so well - muscles straining as pit props were fixed in place and bodies contorting as they reached into confined spaces. In an interview later in his career he said: "a man who is artistically minded can find material with which to work wherever he might be, and the mine is full of material for the artist. He can study, for instance, the anatomy of the giant hewers, the seams of coal and the shadows cast by the miners' lamps." And later in the same interview, "although I hope never to go down [a mine] again, it taught me a great deal. It was, in short, the only art school I ever had."
Bissill was eventually noticed by the Arts League of Service, who compiled a portfolio of his mining pictures to be sent around the country to provincial towns and cities and it was here that he was 'spotted' by the curators of the new Redfern Gallery in Bond Street. "They looked at my work, not at my clothes", he recalled. They offered him the first of several exhibitions in May 1925, the catalyst for a more orthodox artistic career that took him to Paris in the Roaring Twenties (aided by the well-known collector and theatre and ballet critic Arnold Haskell) and brought him commercial design work with Shell, BP, The London North Eastern Railway and the Post Office.  In 1935 he married Gladys and moved to the country near Newbury, where he lived and worked as a landscape painter, art restorer and dealer until his death in 1973. The couple left their estate to Arthur Smith, a Nottingham science teacher and longtime secretary of the IIkeston Arts Club. 
As there is a substantial body of work in a variety of mediums - including oils, watercolours and the wood engravings Bissill perfected after time in Paris - Mallams has decided to split the collection into three parts. 
The first to be sold on December 8-9 will comprise chiefly Bissill's early career works focusing on mining and Great War subjects. Subsequent sales in 2022 will focus on Bissill's life in Paris and London and his later career. 
We are still inviting entries for our 8-9 December Design & Modern Art Sale (closing date: 25 October). If you have any items you are considering selling at auction please email max@mallams.co.uk for a free, informal valuation.