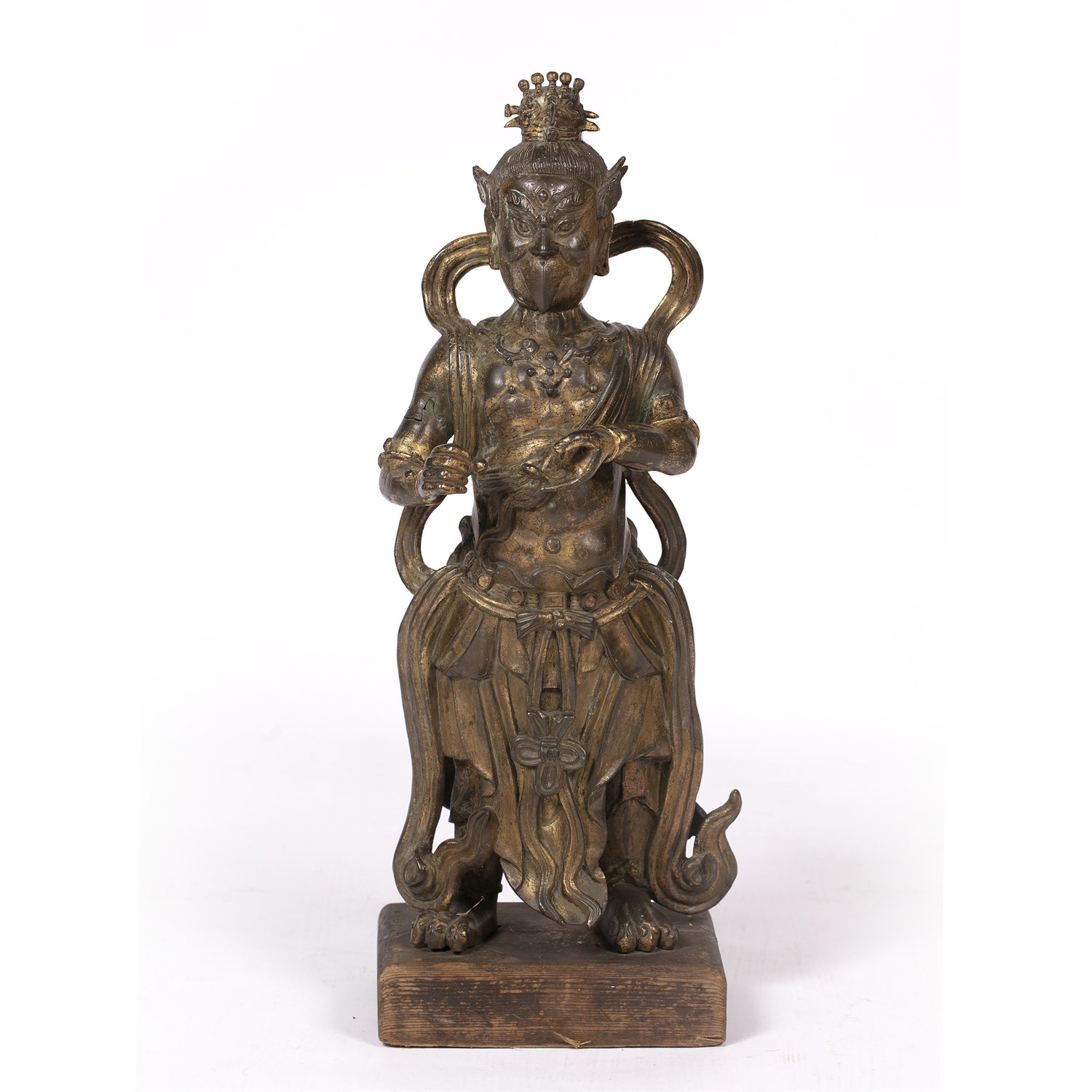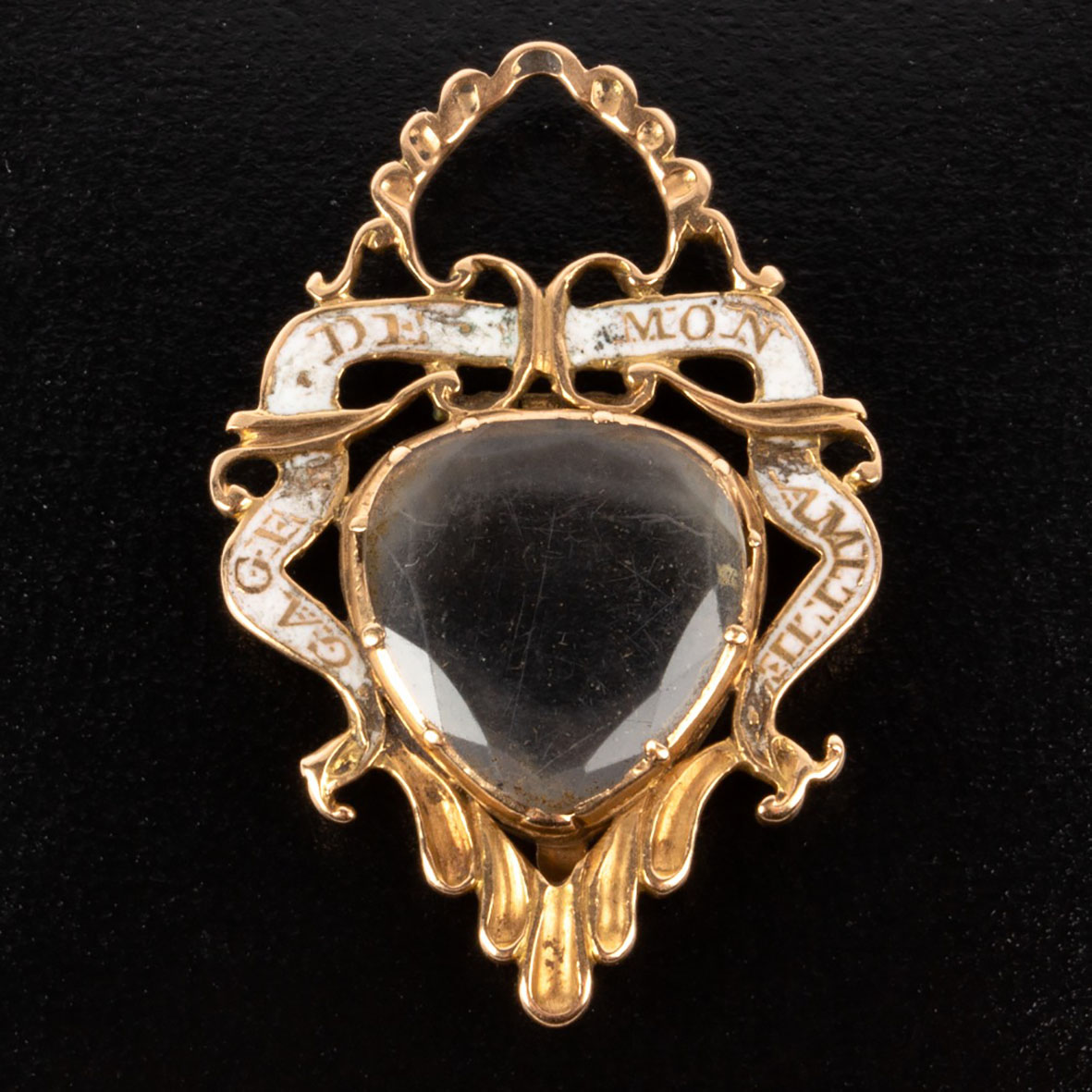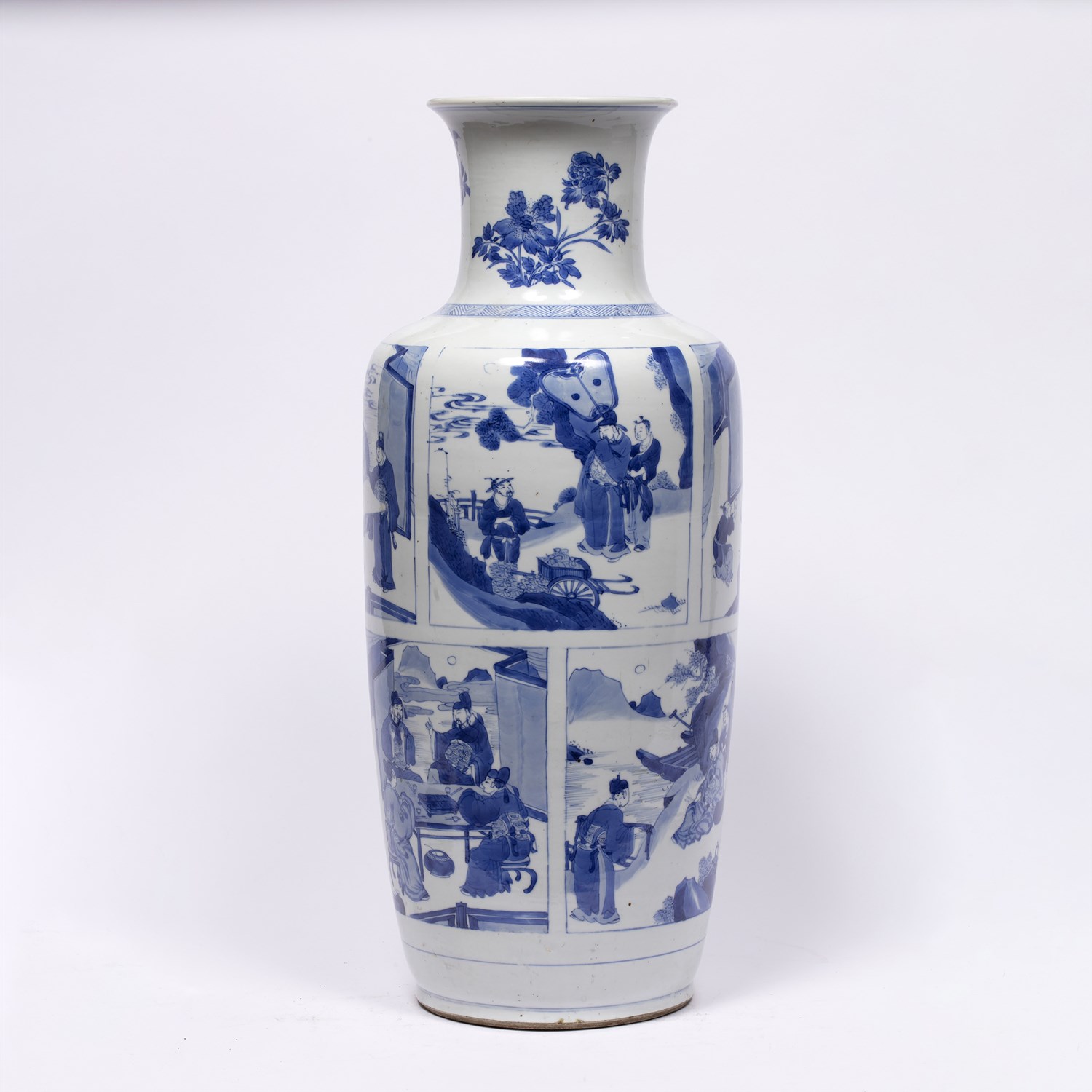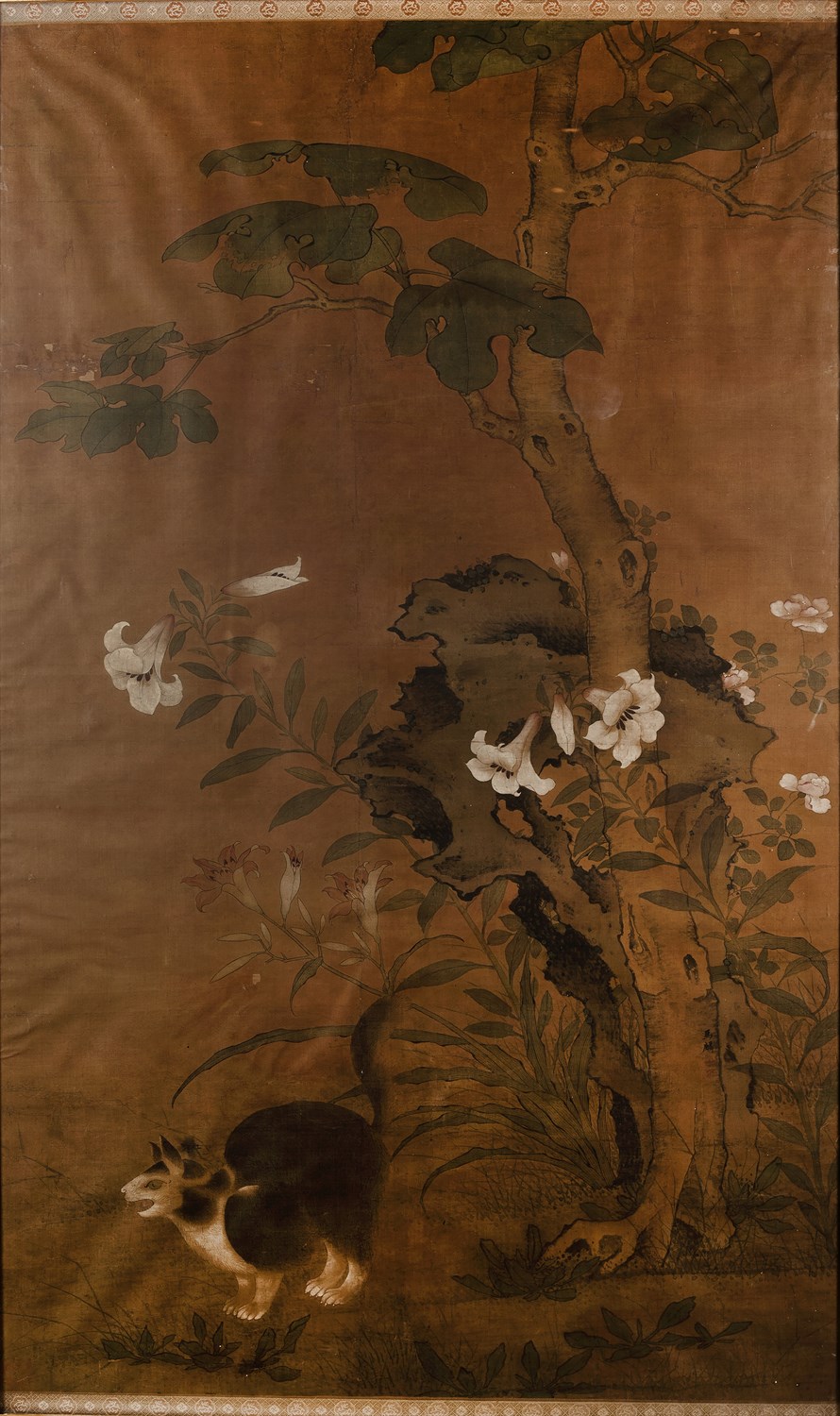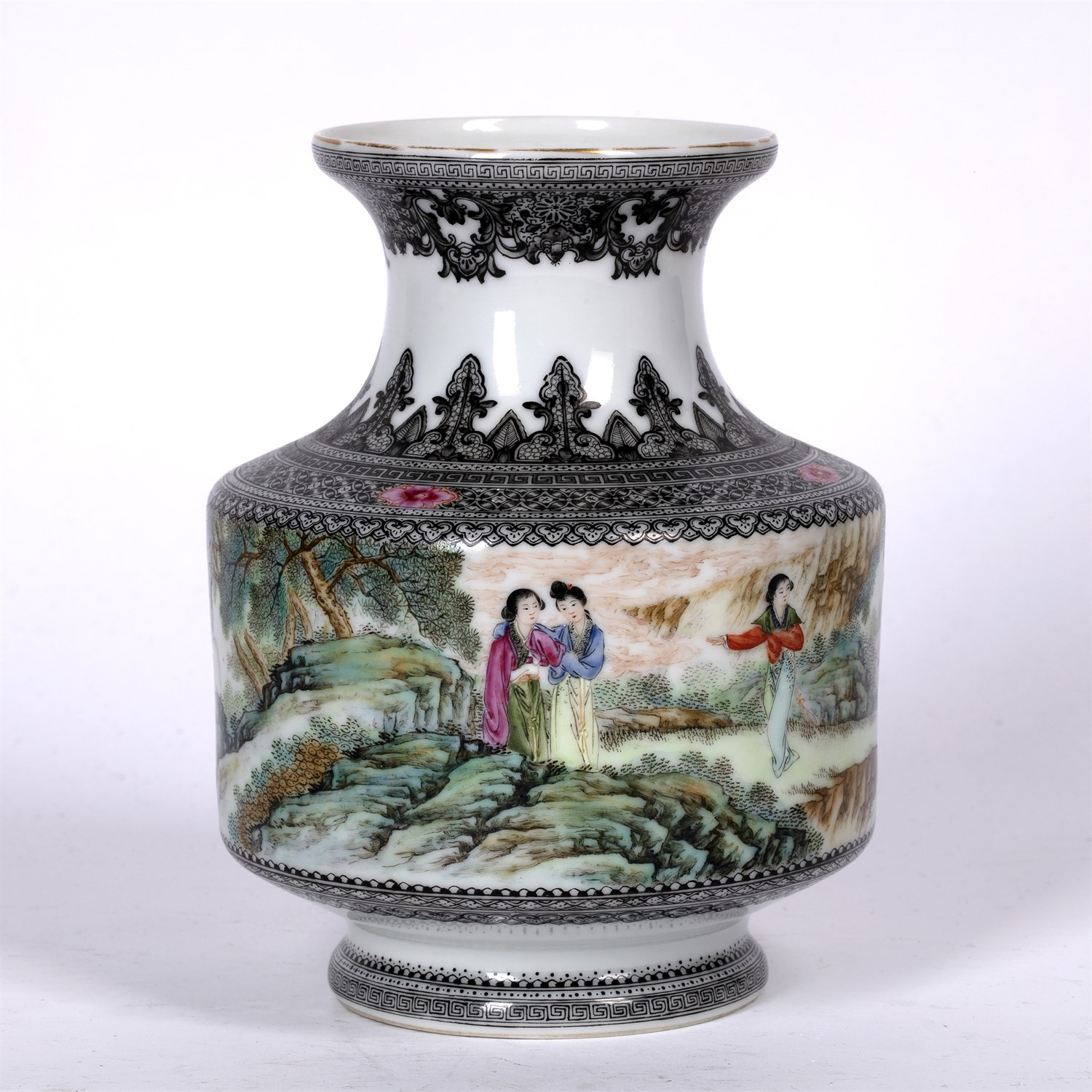 Mallams' Asian, Indian and Islamic sale on November 4th and 5th had some fine porcelain, bronzes and works of art consigned by the executors of some old collections and estates and from a retired collector and dealer. This helped to create very strong interest, particularly from dealers and collectors from the Far East. Many left commission bids but others bid online via Mallams' own bidding platform and thesaleroom.com. The sale had taken place just before the current restrictions and had allowed for four days of viewing.
There were some very strong prices over both days with the top price achieved by lot 486, a Tibetan gilt bronze model of King Dhanada, dating from the 17th/18th century. This lot was highly contested, both online and via nine telephone bidders, and bids soared above the £2000-£3000 estimate, with the gavel eventually falling at £46,000.
An exceptional Chinese Rouleau vase (lot 43) dating from the Kangxi period (1662-1722) and coming to Mallams from the estate of the late Hans Calmann, also achieved an excellent price, selling for £26,000. This vase had been used as a table lamp for years, but fortunately the vase had not been drilled and the fittings were easily removed.
A fine Republic period (1912-1949) Chinese vase (lot 131), which had been brought in to one of Mallams' valuation days, sold well above the estimate at £9500.
Other notable lots include a Kangxi blue and white vase (lot 4) that came to Mallams from a private vendor whose distant relative had lived at Beningbrough Hall, and sold for £7000 against an estimate of £1500-£2000, and lot 365, a large, 17th/18th century Chinese painting on silk depicting a cat beneath a flowering tree (later framed) which sold for £6500.
The total sale achieved more than £375,000 (exc. BP) with over 82.5% of lots sold.
To see the full sale results for day 1 click here
For day 2 click here
We are now inviting entries for our next Chinese, Japanese, Islamic and Asian Art Sale on 28th and 29th April 2021. Please contact robin.fisher@mallams.co.uk if you would like a free, informal valuation.