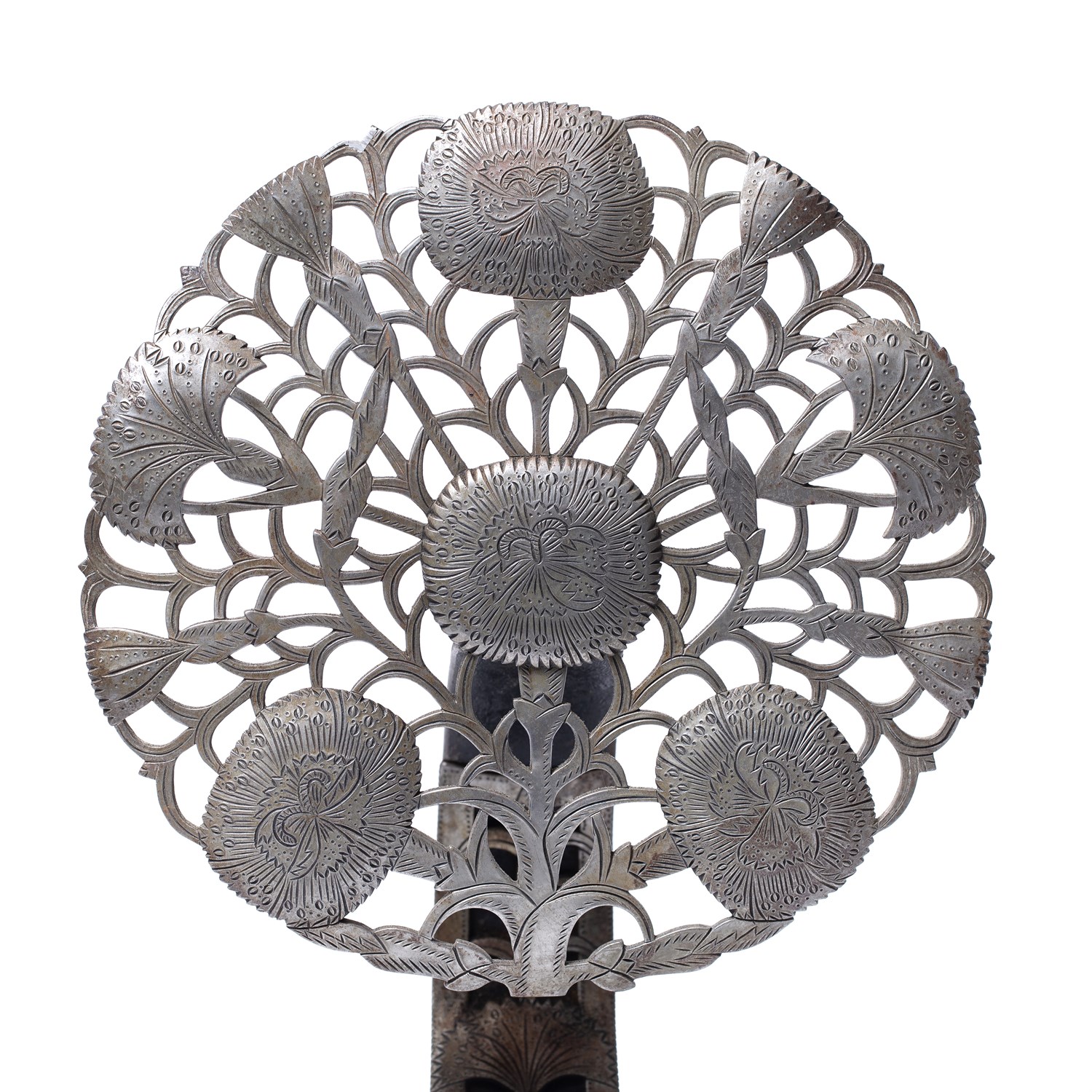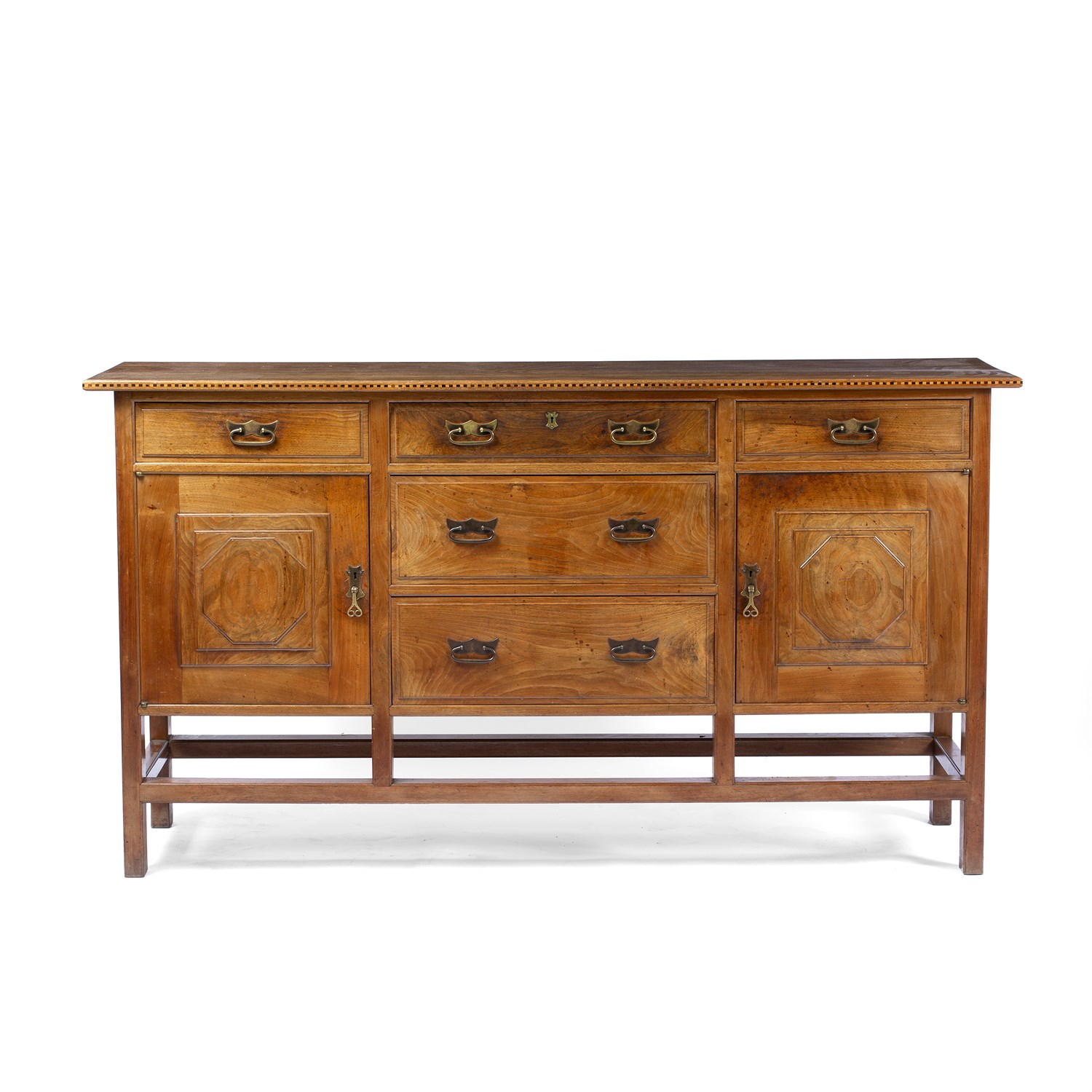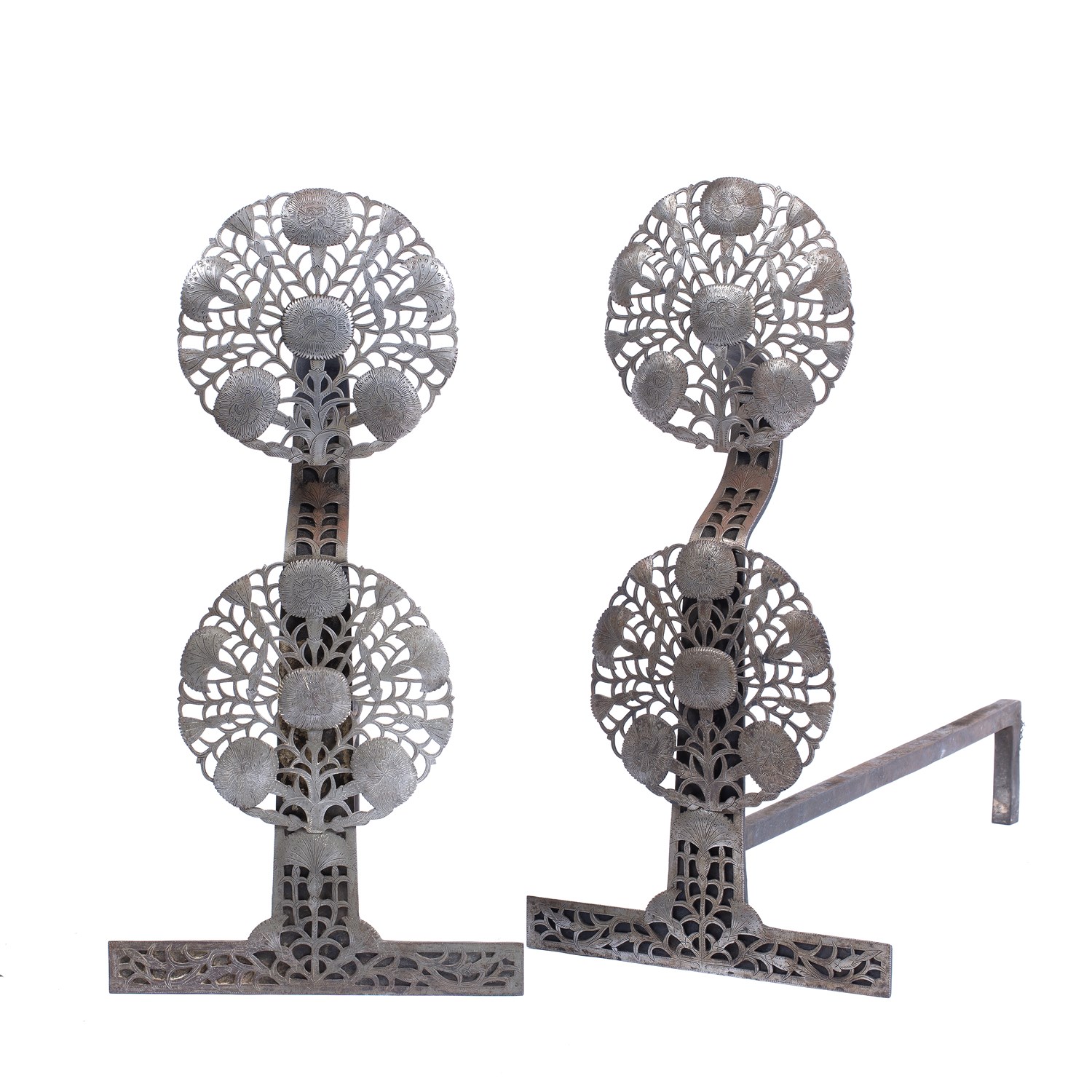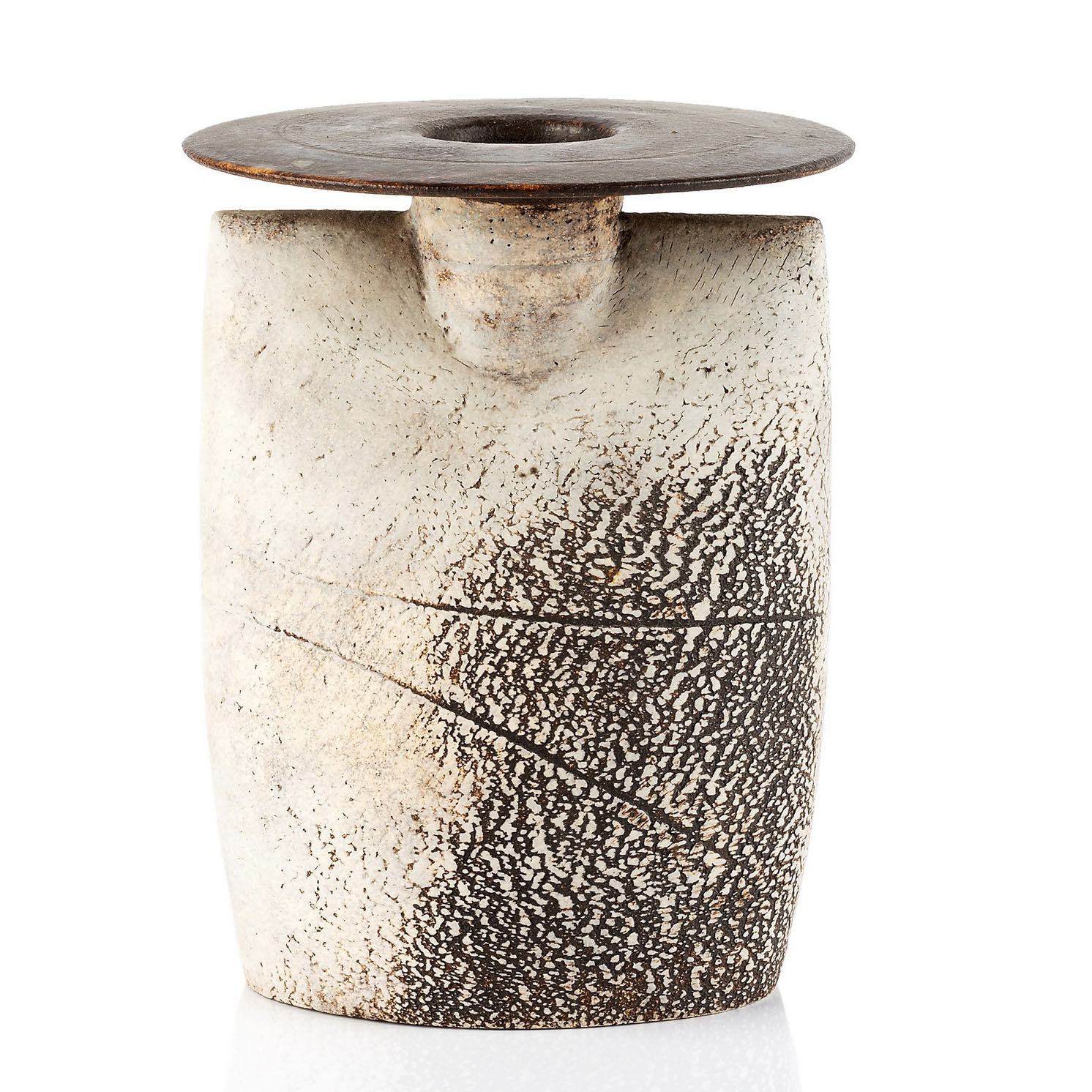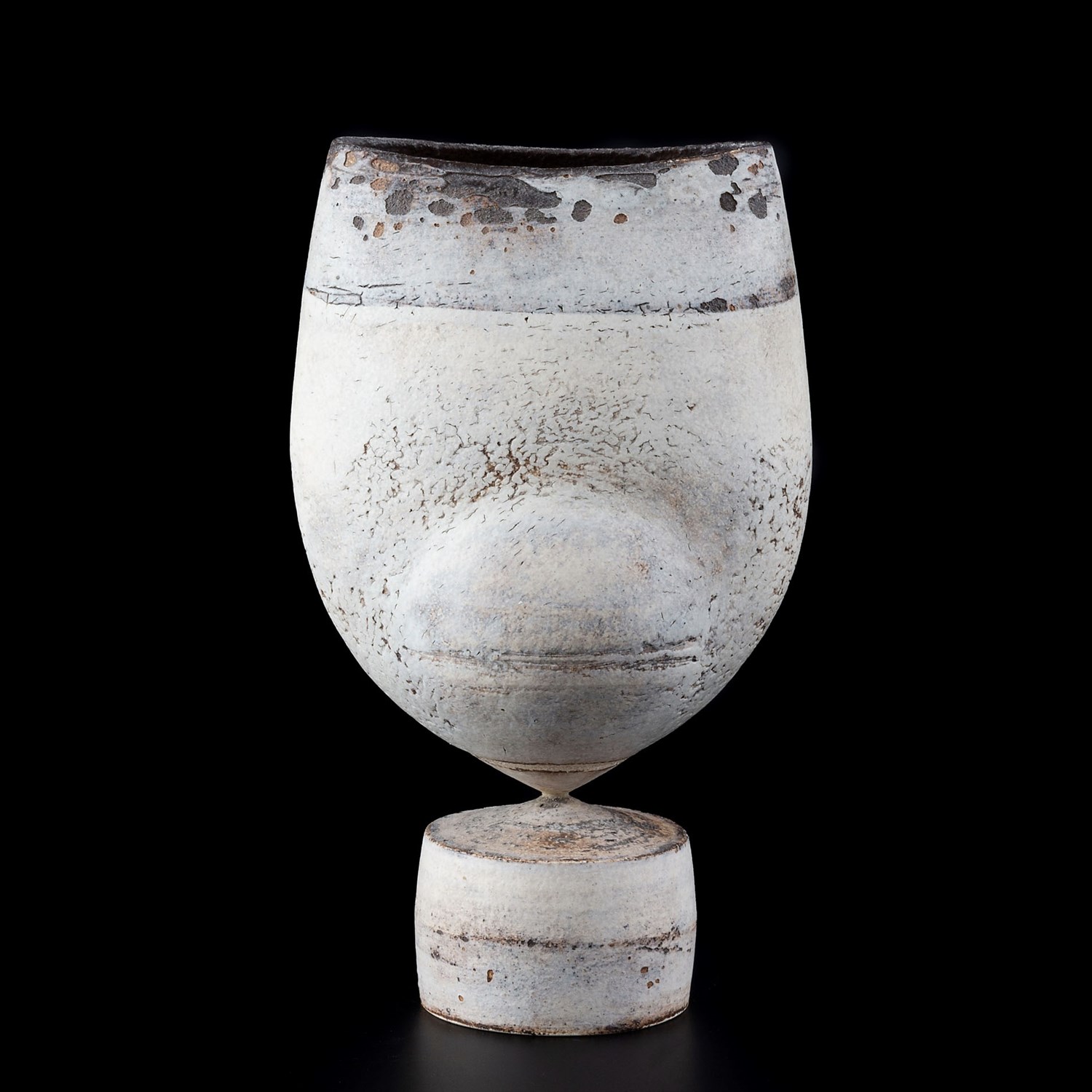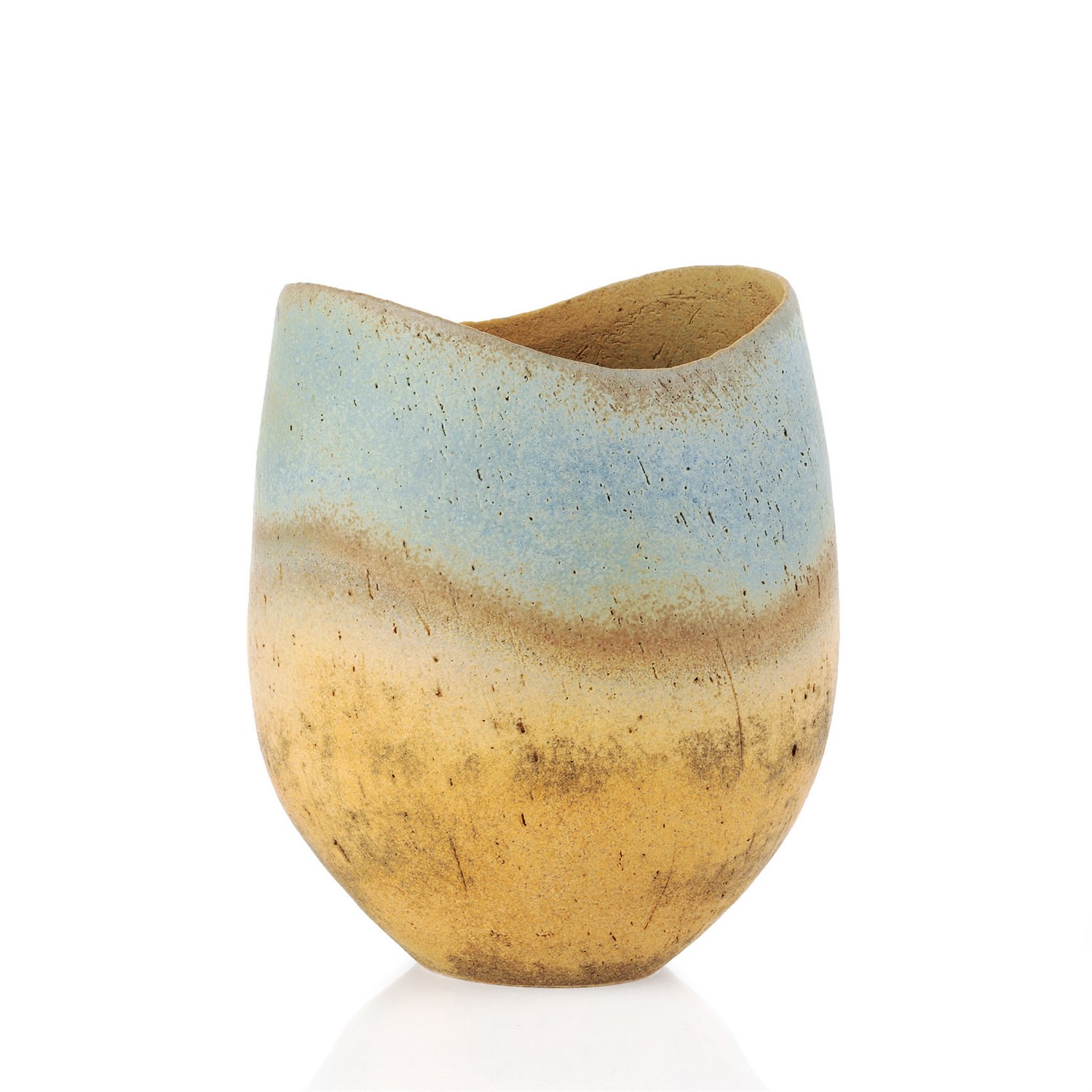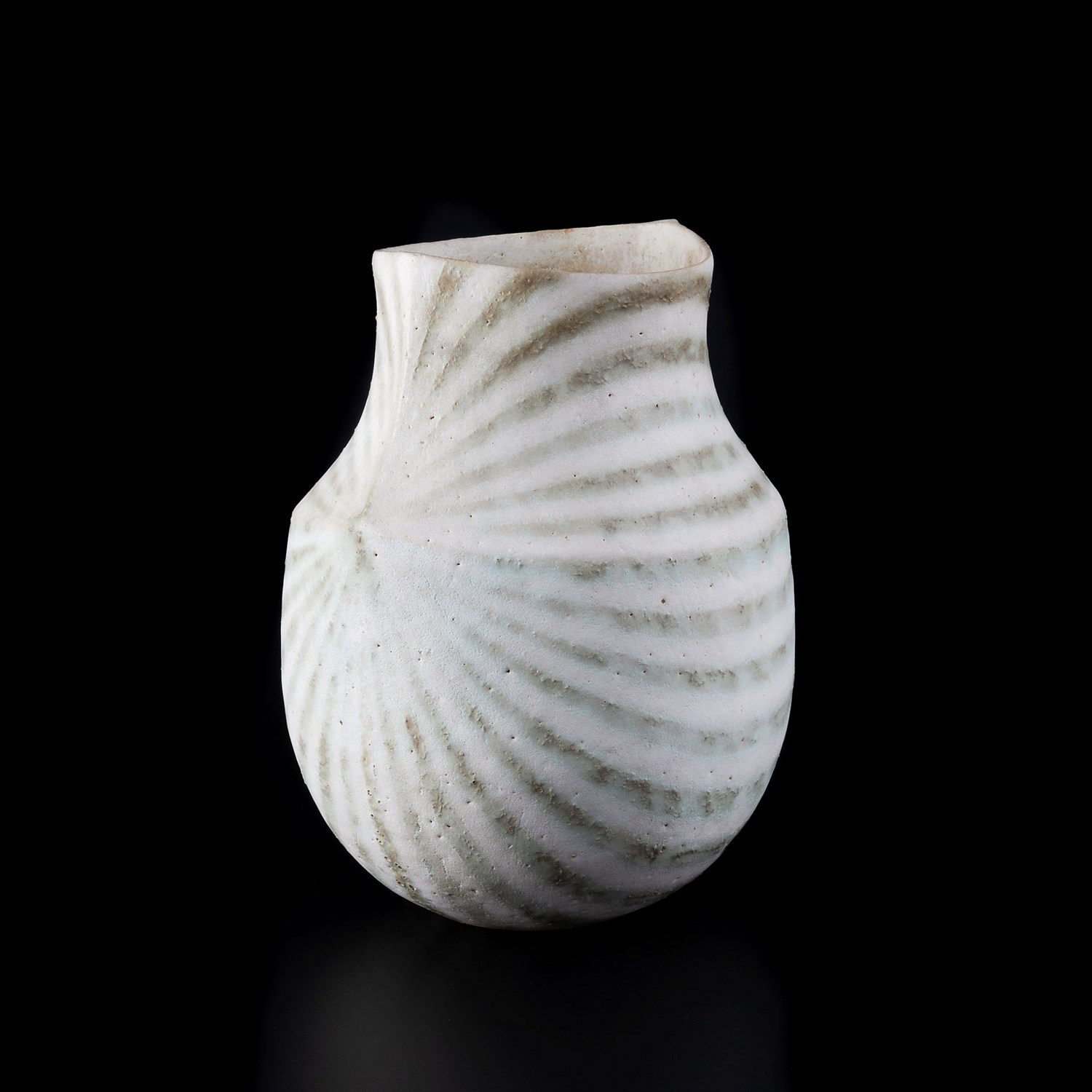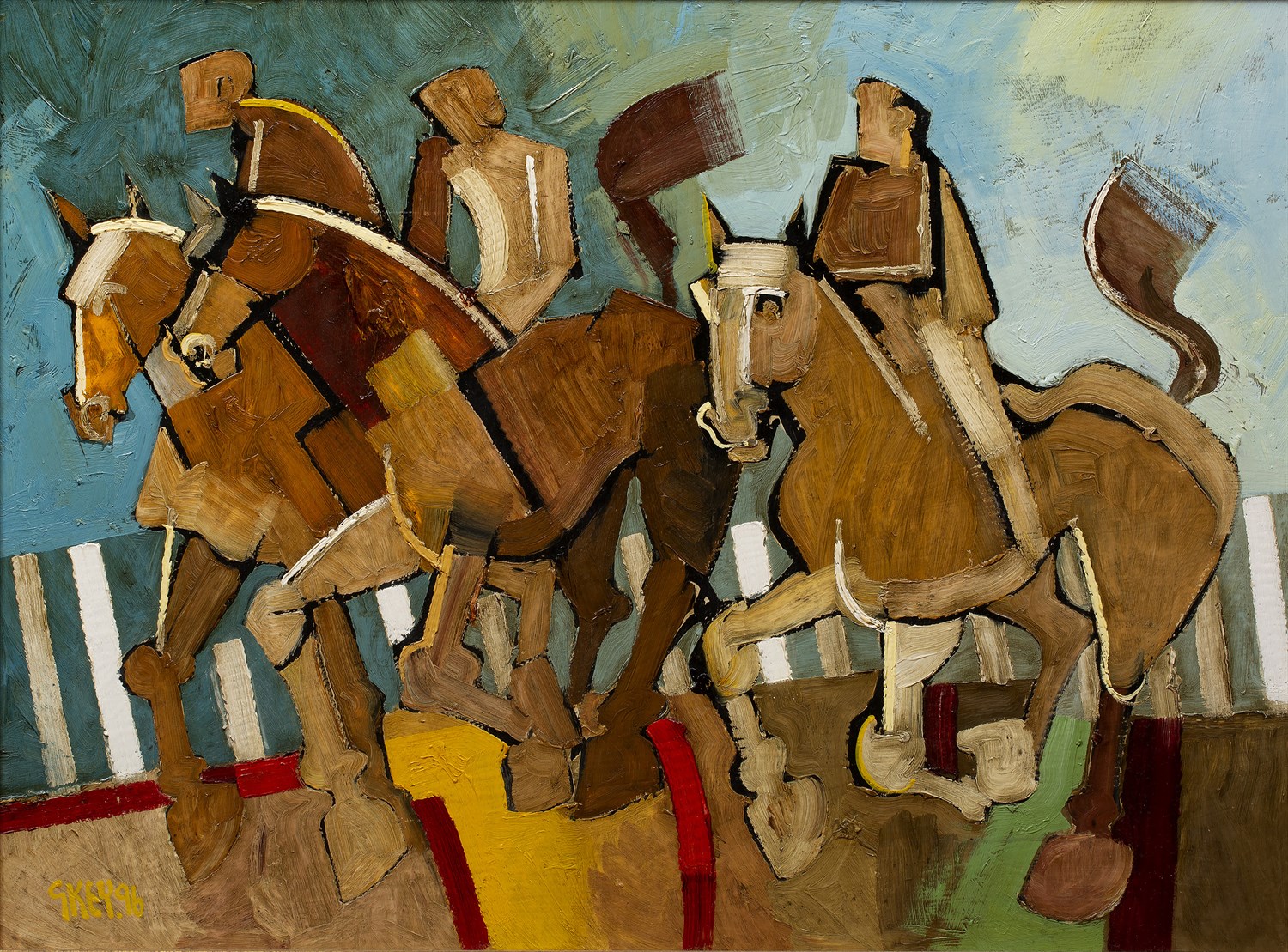 A pair of Ernest Gimson fire dogs (lot 258), dating from circa 1904 -1910, were highly contested on day 1 of Mallams' Design and Modern Art sale last week, with the hammer finally falling at a stunning £50,000.
Forged from steel by Alfred Bucknell in Gimson's smithy at Sapperton they stand at approx 70cm high and came to Mallams from the collection of Arthur Mitchell, a member of the successful, West Midlands-based Mitchell and Butler Brewery family.
A walnut sideboard (lot 257), designed by Gimson in 1915, also sold well reaching £17,000. A typical example of Gimson's work, with careful proportions and a clean outline, it was made by Peter Waals from Gimson's design and also came to Mallams from the Arthur Mitchell collection.
The Peter Dingley collection of ceramics and paintings made up a significant part of Mallams' Design + Modern Art Sale and the whole collection performed well, with two items by Hans Coper (lots 48 and 50) being the stand out lots, achieving sales of £23,000 and £34,000 respectively. Two items by John Ward also out-performed estimates with lot 1, a vase with a matte white glaze and green lines, selling for £6500 and lot 43, a graduated blue and ochre glaze vase, achieving £4600.
Day 2 of the sale featured modern British and post-war art and some excellent results were also achieved with lot 402, a gouache and water colour painting entitled 'Ibiza' by Frances Hodgkins, selling for £17,000. Considered to be one of New Zealand's most influential artists, Hodgkins actually spent most of her working life in England and Europe and this painting, dating from 1934, came to the Peter Dingley Collection from the Ruskin Gallery in Stratford upon Avon.
A bronze statue (lot 649) by Frederick Edward McWilliam (1909-1992), also performed well, achieving a hammer price of £6600. 'Girl Sitting Down' is one of a series of 'Girls' bronzes by the artist and dates from circa 1969.
Also arousing interest was a signed Geoffrey Key (b.1941) oil painting entitled 'The Horse Race' (lot 737) dating from 1996, which eventually sold for £5,600.
To see our full list of results click here
Mallams is now accepting entries for its next Design + Modern Art Sale on 21 May. If you would like an informal valuation please contact max.fisher@mallams.co.uk