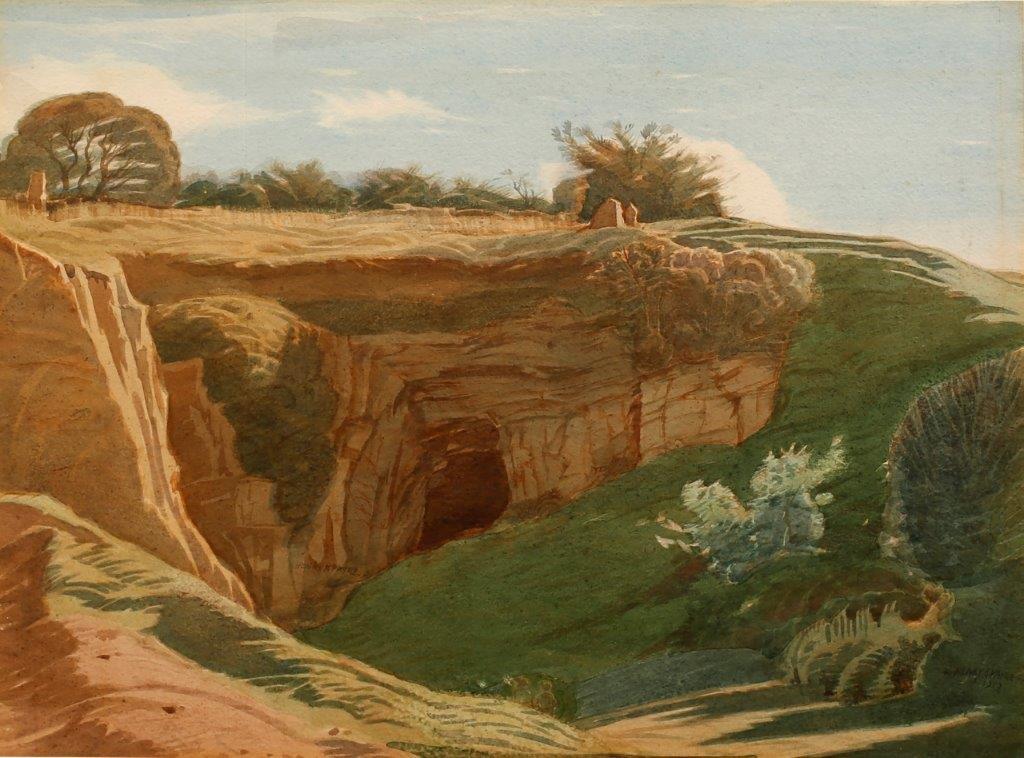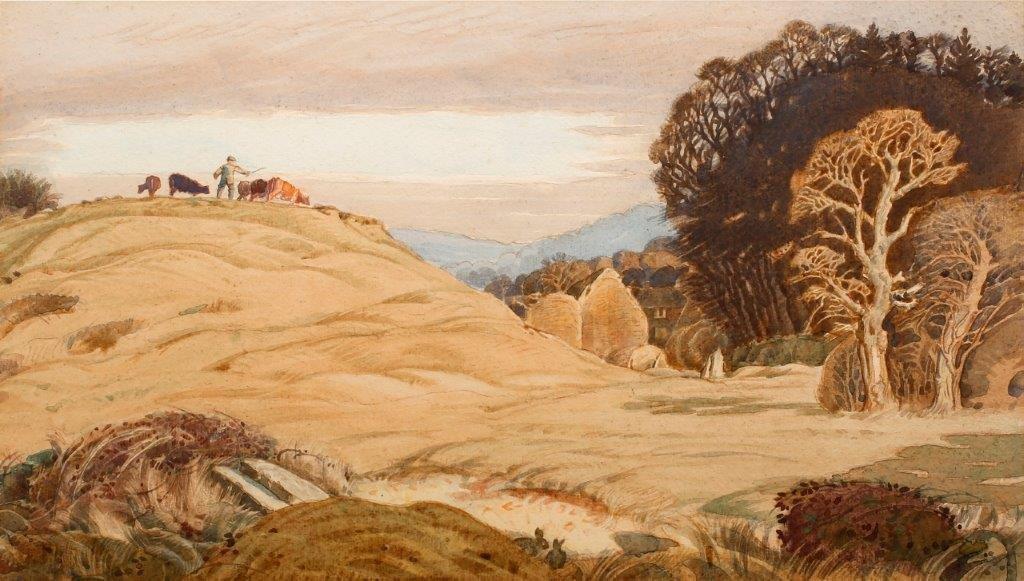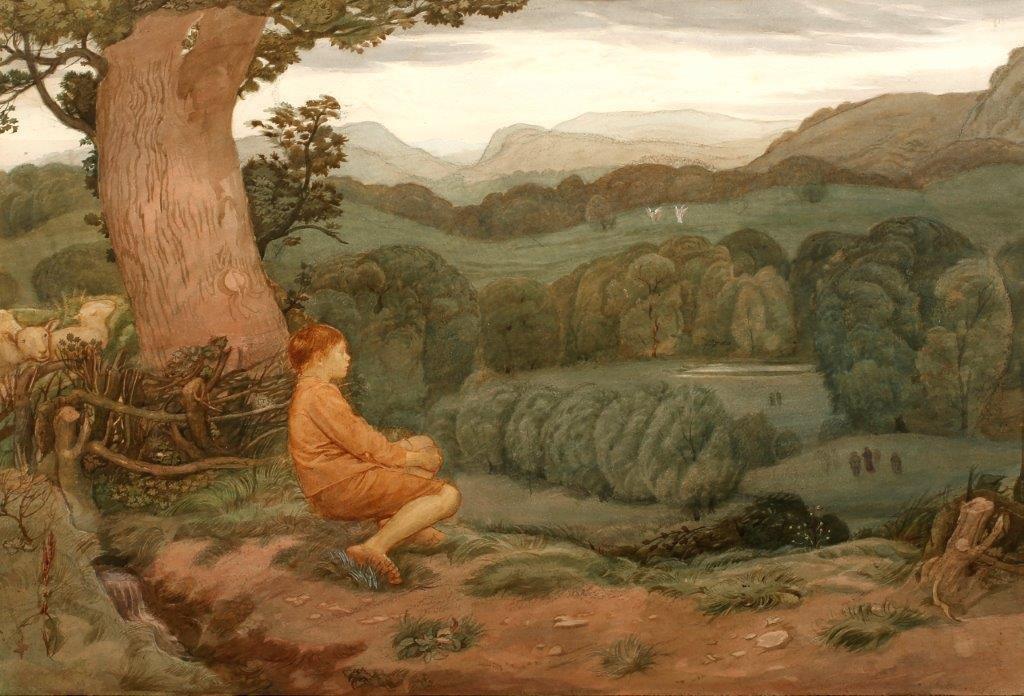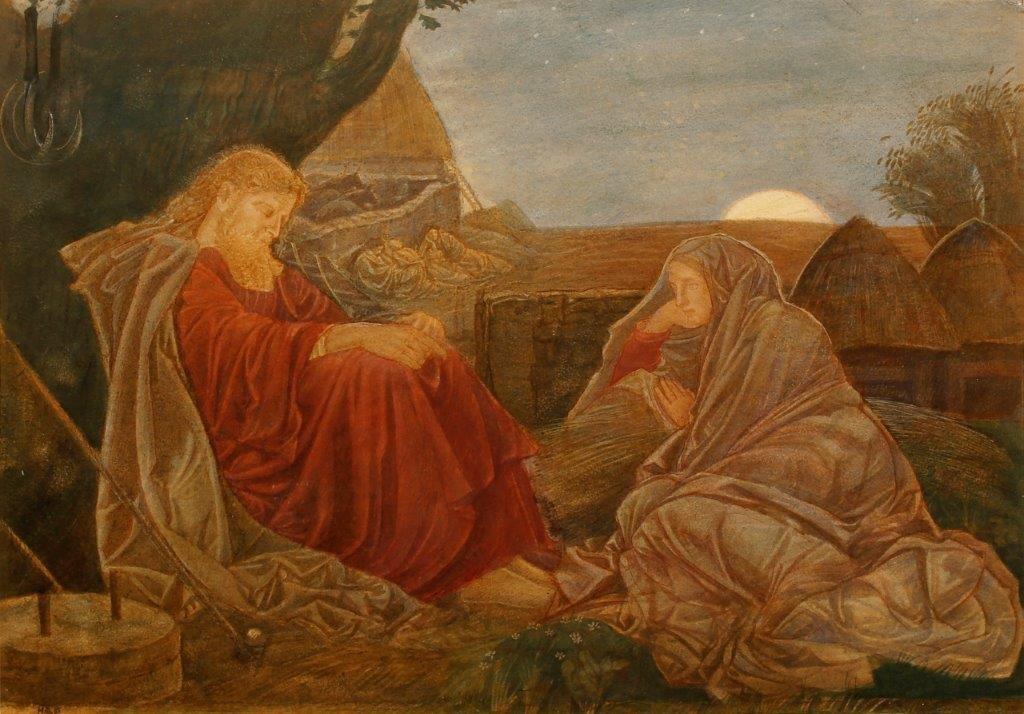 Payne was one of the Birmingham Group of artist-craftsmen who formed around the painter Joseph Southall and the Birmingham School of Art in the late 19th century. He turned his hand to a variety of projects in different media but his best known achievements were in the field of mural painting and stained glass production.
Between 1902 and 1923 he worked on the wall paintings of the chapel at Madresfield Court near Malvern – among the most famous of all Arts and Crafts interior schemes – while in 1904 he established an independent business designing and making stained glass.
Payne also painted in watercolour, exhibiting at the Royal Academy from 1899 to 1935 and was elected a member of the Royal Watercolour Society in 1920.
The fourteen works to be sold in Oxford span the artist's oeuvre from the Pre-Raphaelite style Biblical genre scene Ruth and Boaz to a series of Cotswolds landscapes – including two views of The Quarry at Culver Hill in Amberley where Payne lived after 1909. Estimates range from £200-300 for an untitled 18 x 23cm view of a village church and barn signed and dated 1933 to £1000-1500 for the much larger 39 x 56cm pastoral landscape titled Valley of Humiliation. The latter, a work previously sold by The Fine Art Society, takes its title from a moment in the second book of John Bunyan's Pilgrim's Progress where the subject Christiana happens upon a child singing in "a place where men have met with angels and found the words of life".
Lot 220 (First image)
HENRY PAYNE (1868-1940)
'Ruth and Boaz', signed with initials, watercolour, 31 x 43cm
Exh. City Museum and Art Gallery, Chamberlain Square, Birmingham 'Masterly Art (Birmingham School of Art 1884-1924)
£300-500
Lot 221 (Second image)
HENRY PAYNE (1868-1940)
'The Quarry at Culver Hill', signed twice and dated 1929 and '31 respectively, watercolour, 31 x 41cm
Prov: From the Collection of Edward R. Payne
£300-400
Lot 225 (Third image)
HENRY PAYNE (1868-1940)
'The Quarry at Culver Hill', signed and dated ?1928, watercolour, 35.5 x 41.5cm
Exh. The Old Watercolour Society 1929 Winter Exhibition No. 152 Catalogue Plate No. 45 'The Quarry'
£250-35
Lot 228 (Forth image)
HENRY PAYNE (1868-1940)
'Valley of Humiliation' (Pilgrims Progress), faintly signed and dated, watercolour with black chalk and heightened in white, 39 x 56cm
With The Fine Art Society
Christies Lot 144 5th June 2003
£1000-1500