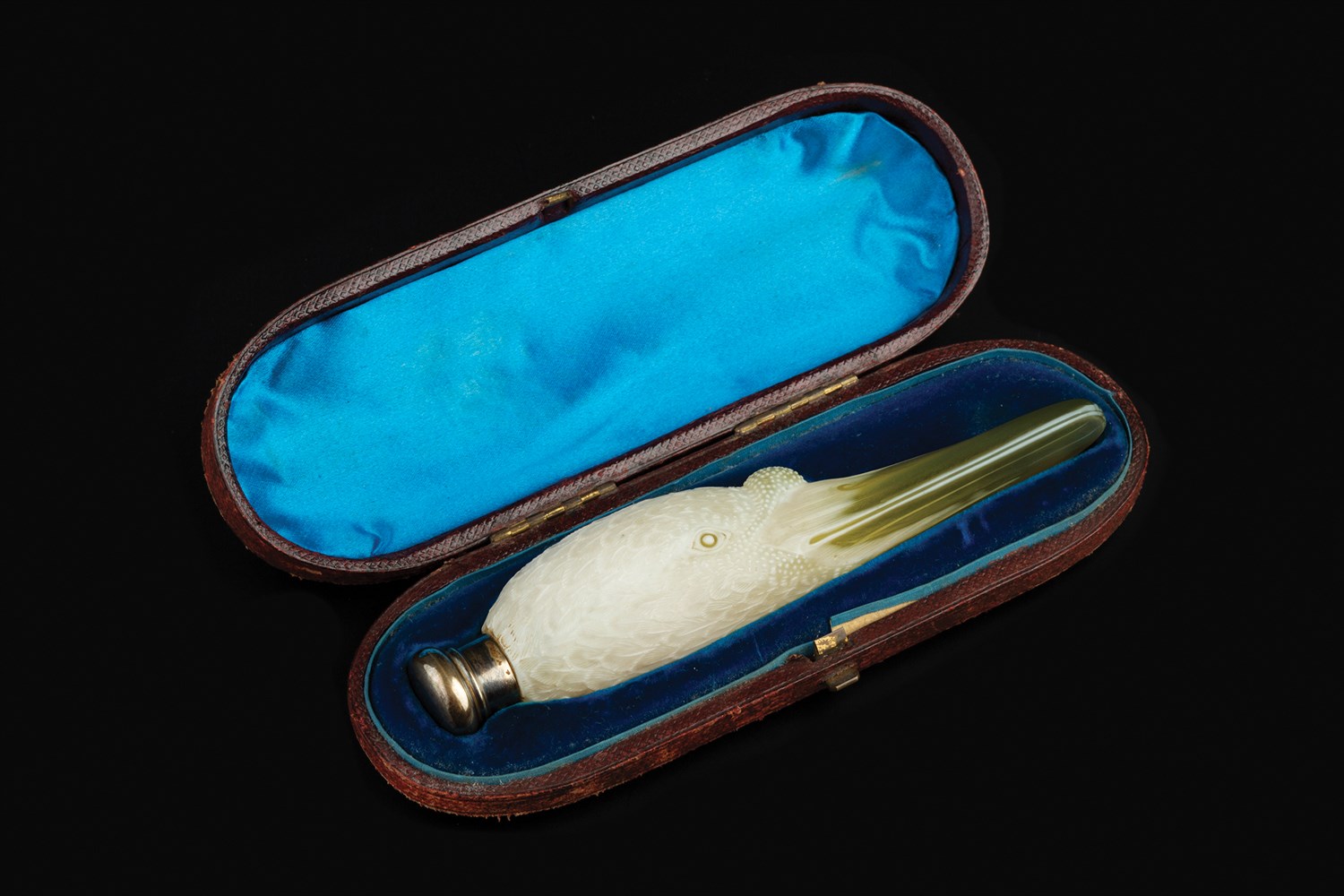 December has proved to be a very successful month for Mallams in each of its three salerooms. Starting the month in Cheltenham, was the Art & Antiques sale on Thursday 3rd December, with highlights including the sale of a Renaissance revival silver coloured metal tray, a Netherlandish ivory small devotional panel, and two gold cased medallions by Slade, Hampton & Son Ltd.
Only a week later Bocardo House in Oxford held its bi-annual Modern and Post-War British Art and Design auction on Thursday 10th December. Featuring Prints, Ceramics & Textiles, including John Piper, Paul Nash, Paul Feiler, Fred Yates, Elizabeth Blackadder, John Bratby & William Gillies as well as the Geoffrey Eastop Studio Sale. Record prices were reached: The gold and peacock blue enamel necklace designed by Archibald Knox for Liberty sold for £31,000-surpassing the gold and turquoise necklace sold at Sotheby's in New York in 1999 for $32,473 (£19,550). Malaysian artist Abdul Latiff Mohidin's 'Interlocking forms', 1969, made a staggering £46,000, 'The Corner', by Paul Nash sold for £19,000, and Lucie Rie's Footed bowl in mustard yellow glaze with running manganese rim sold for £16,000.
Four days later, and Mallams Abingdon had their time for success when Ivor Roberts-Jones's bronze of Sir Winston Churchill came under the hammer. This maquette for the iconic monument in Parliament square is a limited edition of 500, which finally sold for £36,000.
After the recent success brought by December's sales, Mallams look forward to the festive period, wishing all of our clients a Merry Christmas and best wishes for the New Year.
All of our offices will be closed from Wednesday 23rd December from 3.30pm. We will look forward to seeing you in January when we reopen as normal from 9am on Monday 4th.