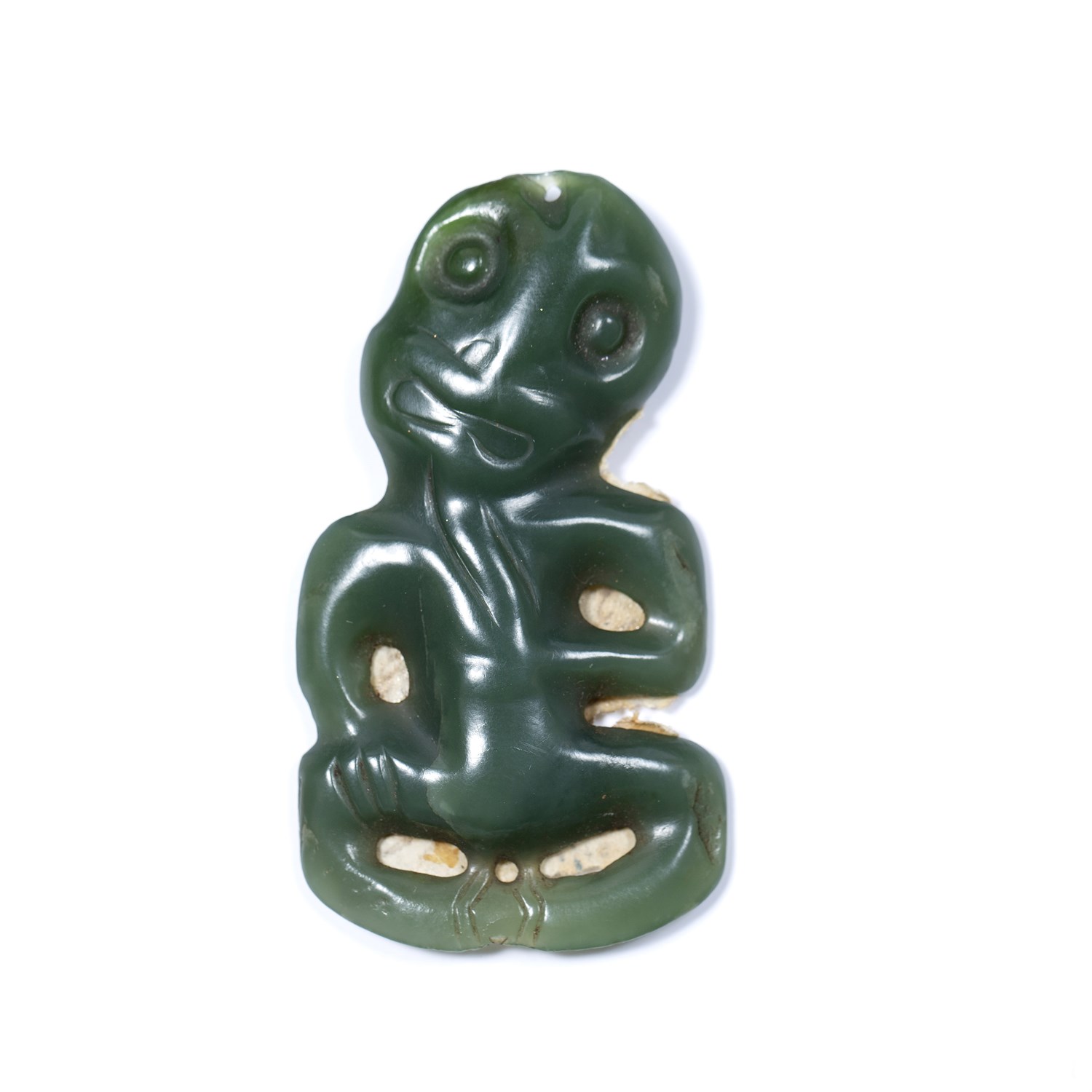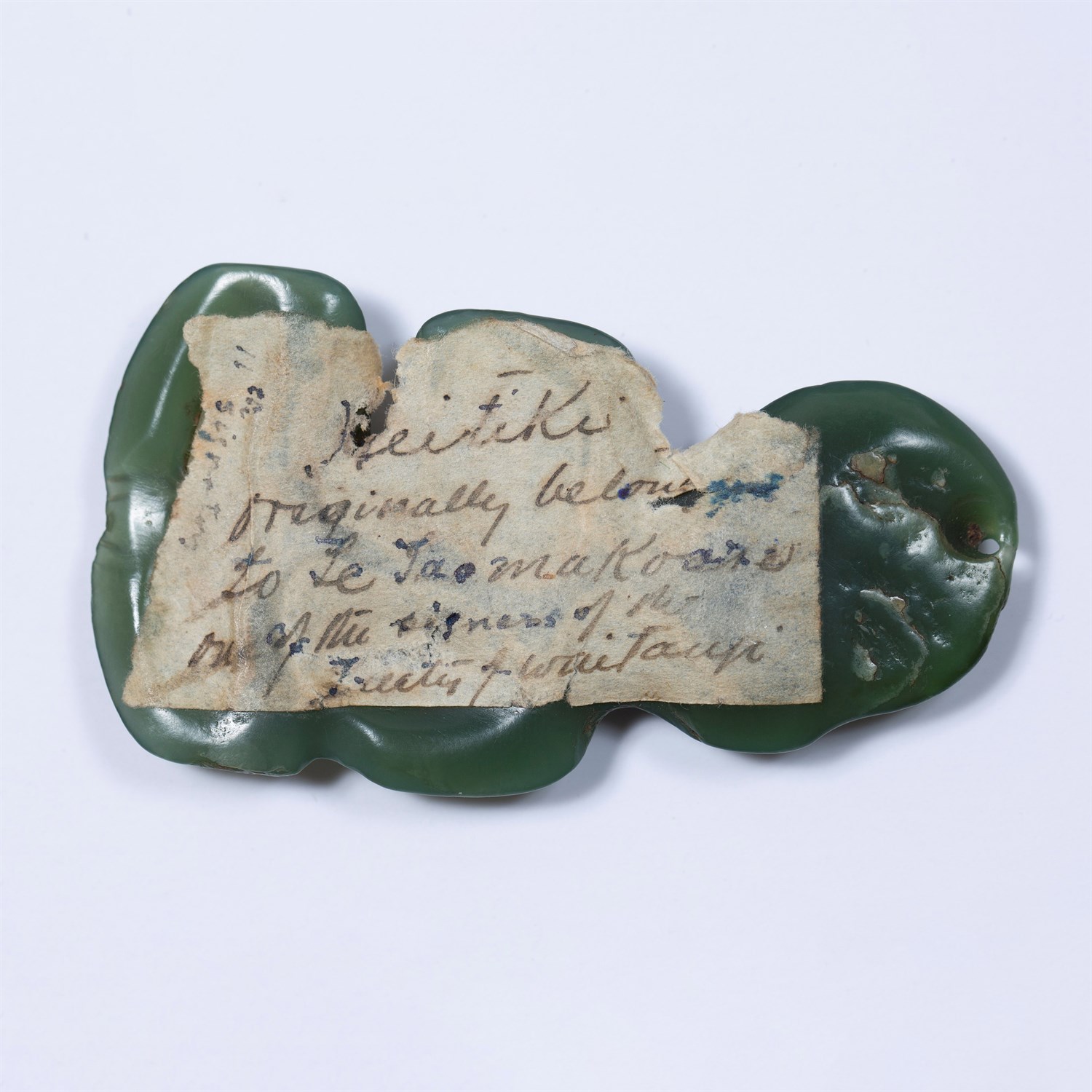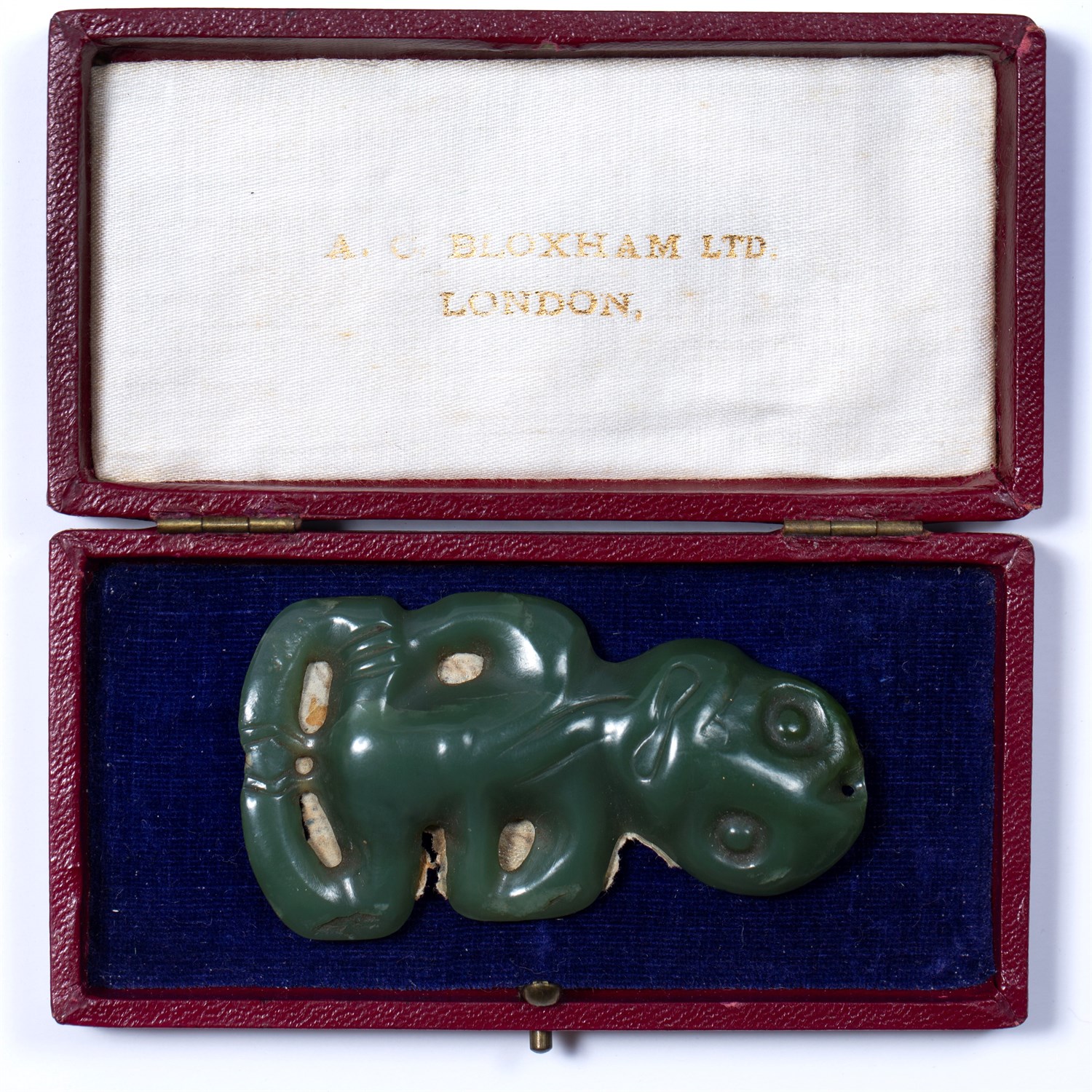 A Maori hei-tiki pendant from New Zealand (lot 265) sold for £30,000 in Mallams' Cheltenham Country House Sale which took place on 16 September. With a large number of interested parties, a bidding war pushed the hammer price way above its conservative £600-£800 estimate.
Made of green nephrite, it had an old paper label on the back stating that this purportedly belonged to Makoare Te Taonui who signed the Treaty of Waitangi on 12 February 1840.
Makoare Te Taonui was the son of Hautai and the grandson of Te Aokaitū and in 1831 Te Taonui was one of 13 rangatira to sign a letter addressed to King William IV, with the aim of seeking the king's protection against the French. Te Taonui died in September 1862 and is buried at the Williams Memorial Church in Paihia.
This pendant was inherited by the vendor's late uncle who owned an antique shop in Cathedral Close, Gloucester in the 1950s & 1960s. It was purchased on 19/1/1959 from G.Frith, Gloucester for £10/-/- and a copy of the original receipt was included with the lot. 
To see full details of this lot go to https://www.mallams.co.uk/sales/cheltenham/bs160921/view-lot/265/
All prices are subject to a 30% buyers' premium (VAT inclusive).