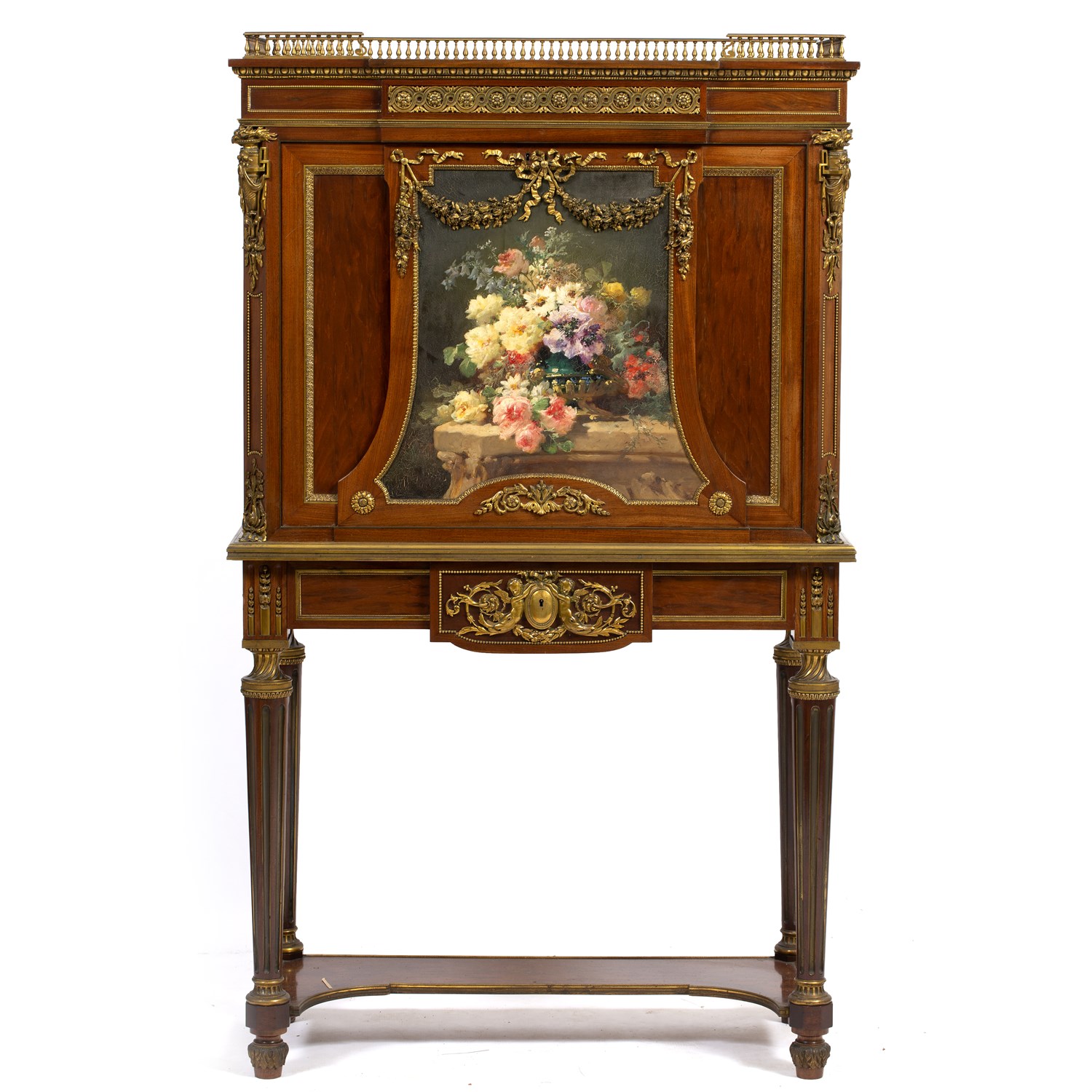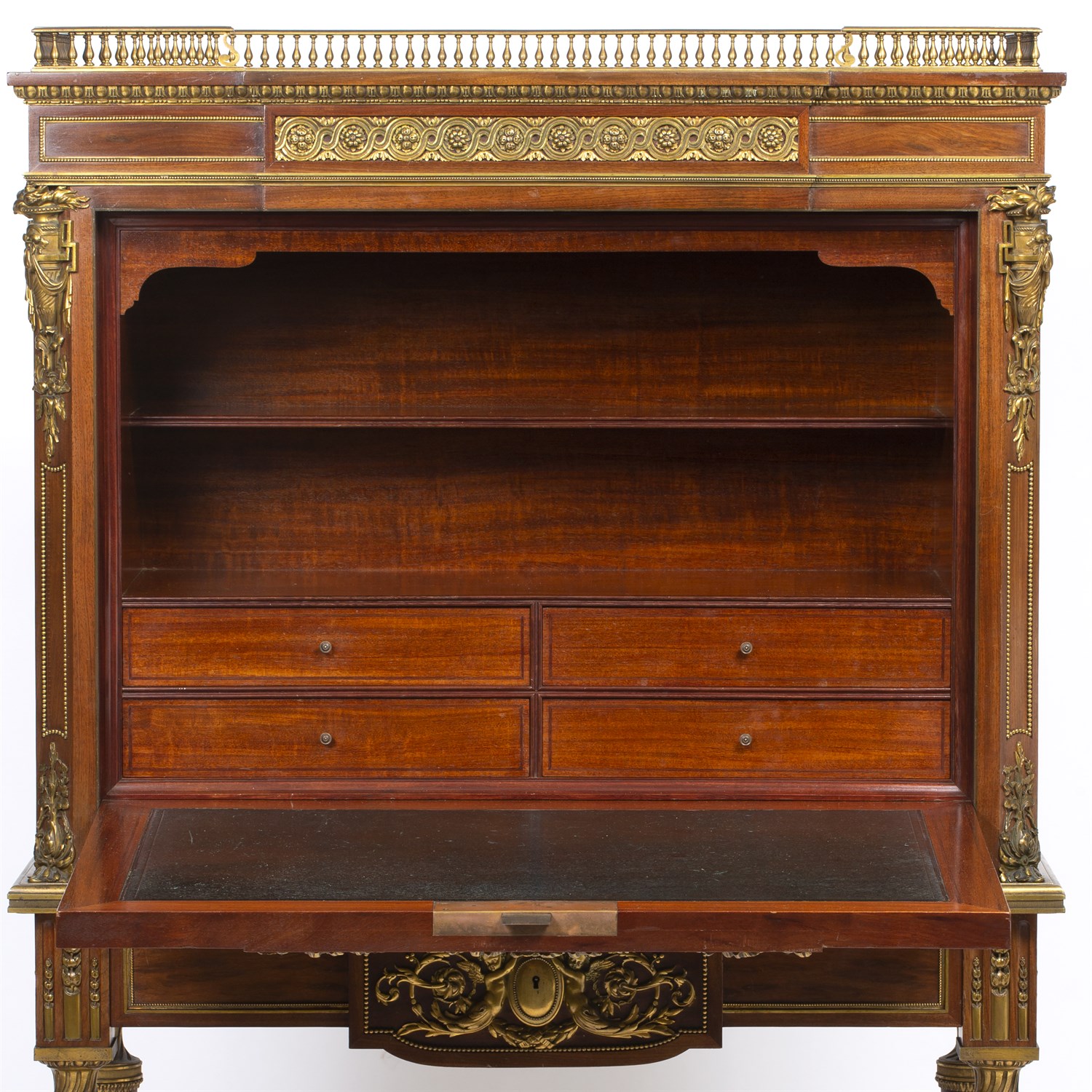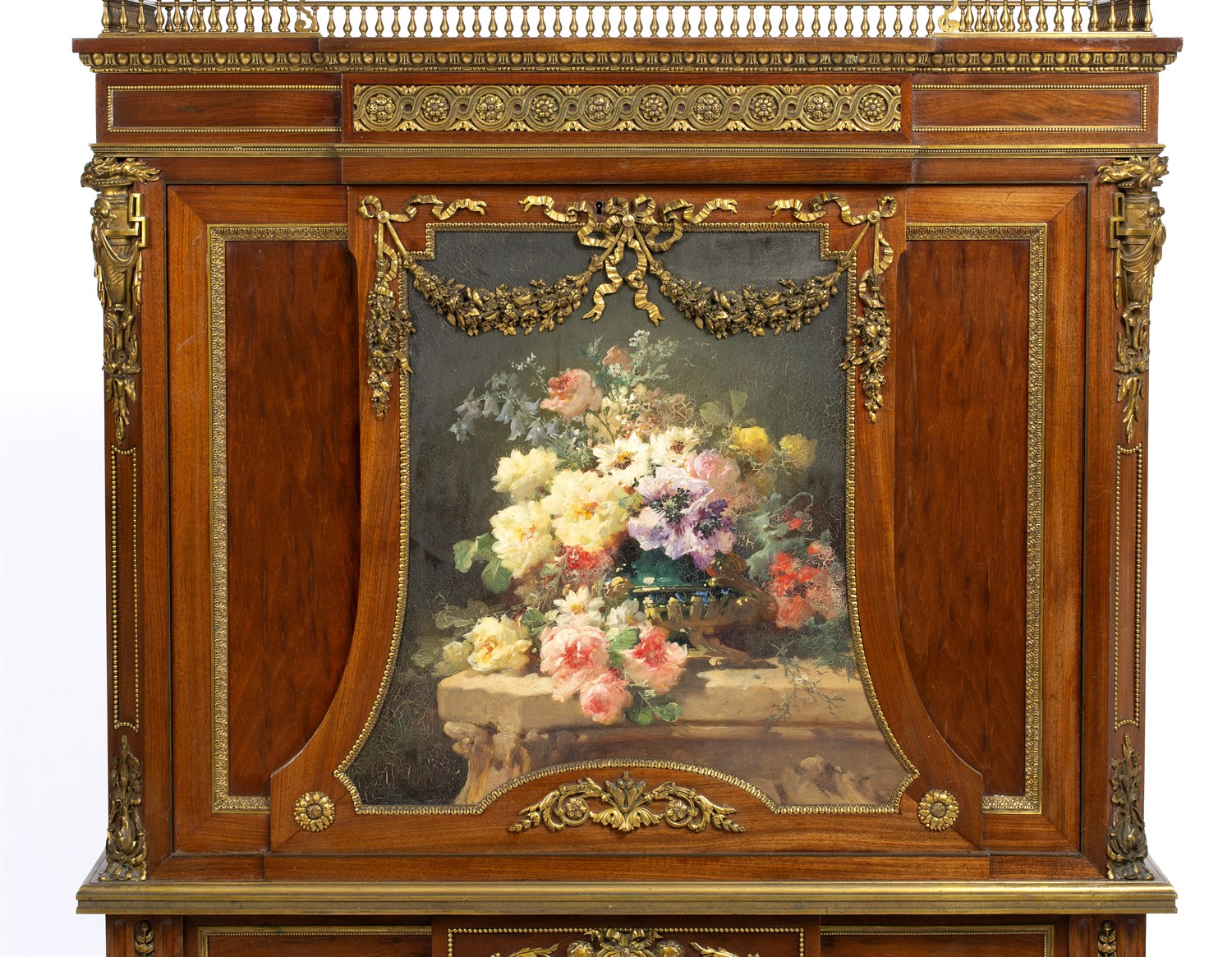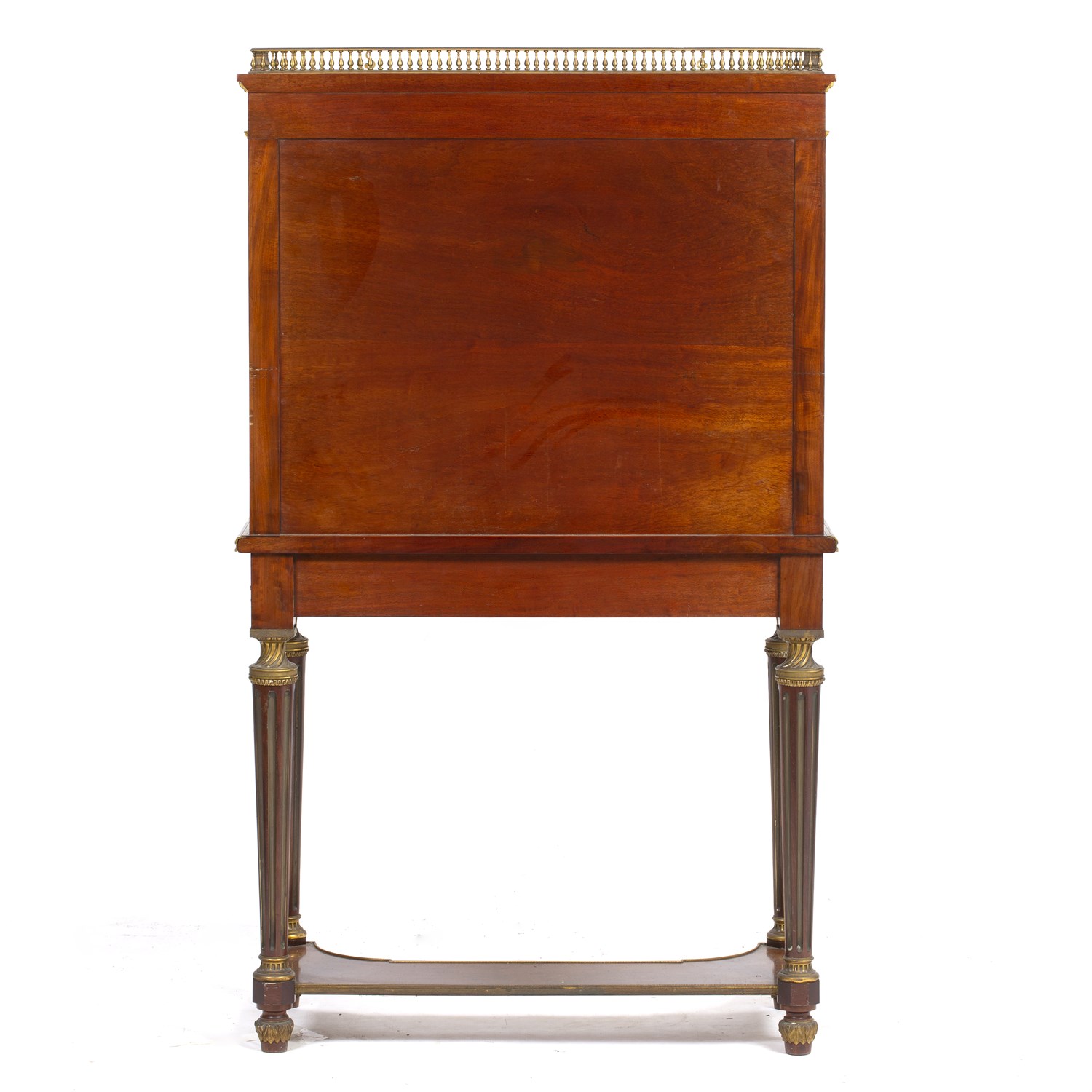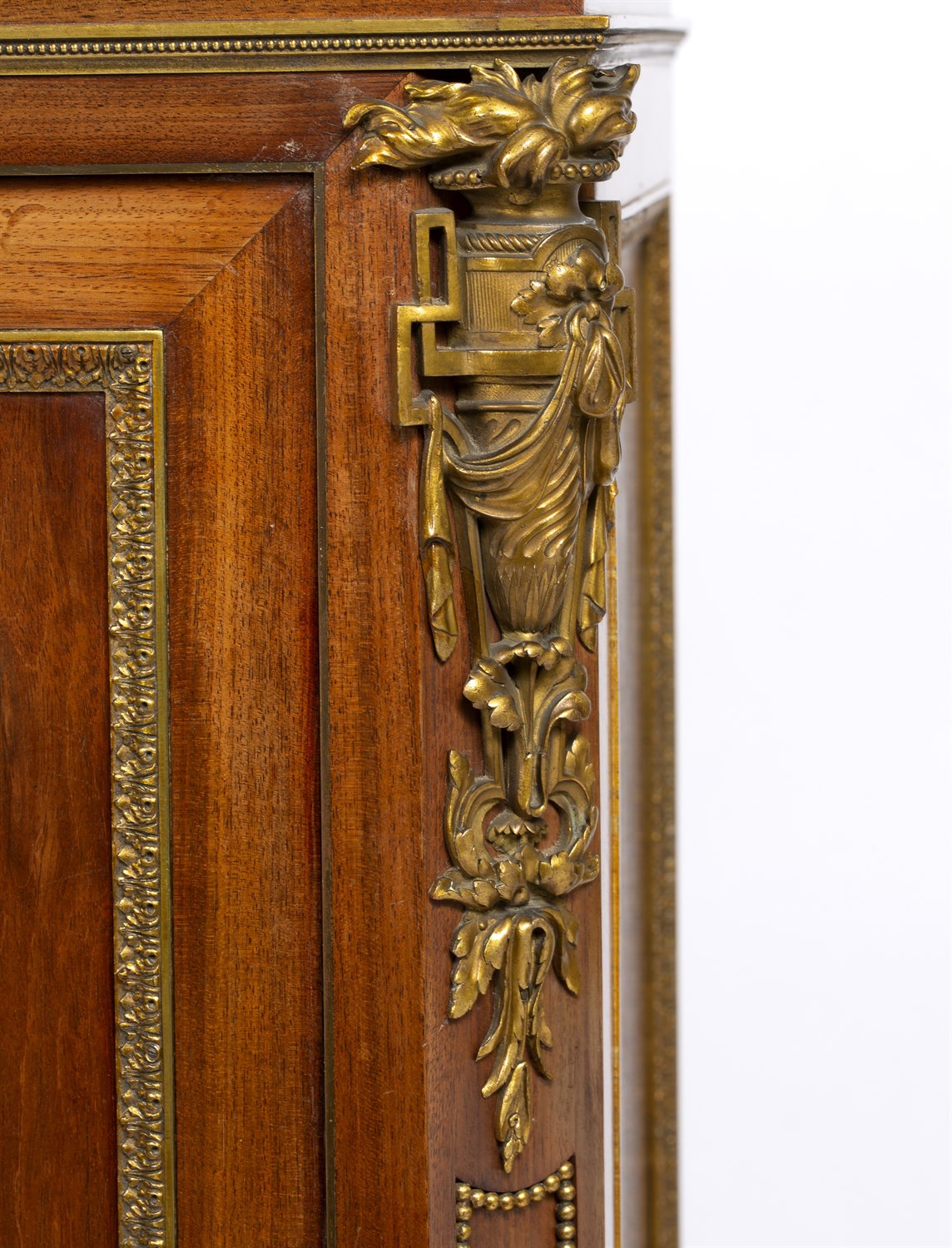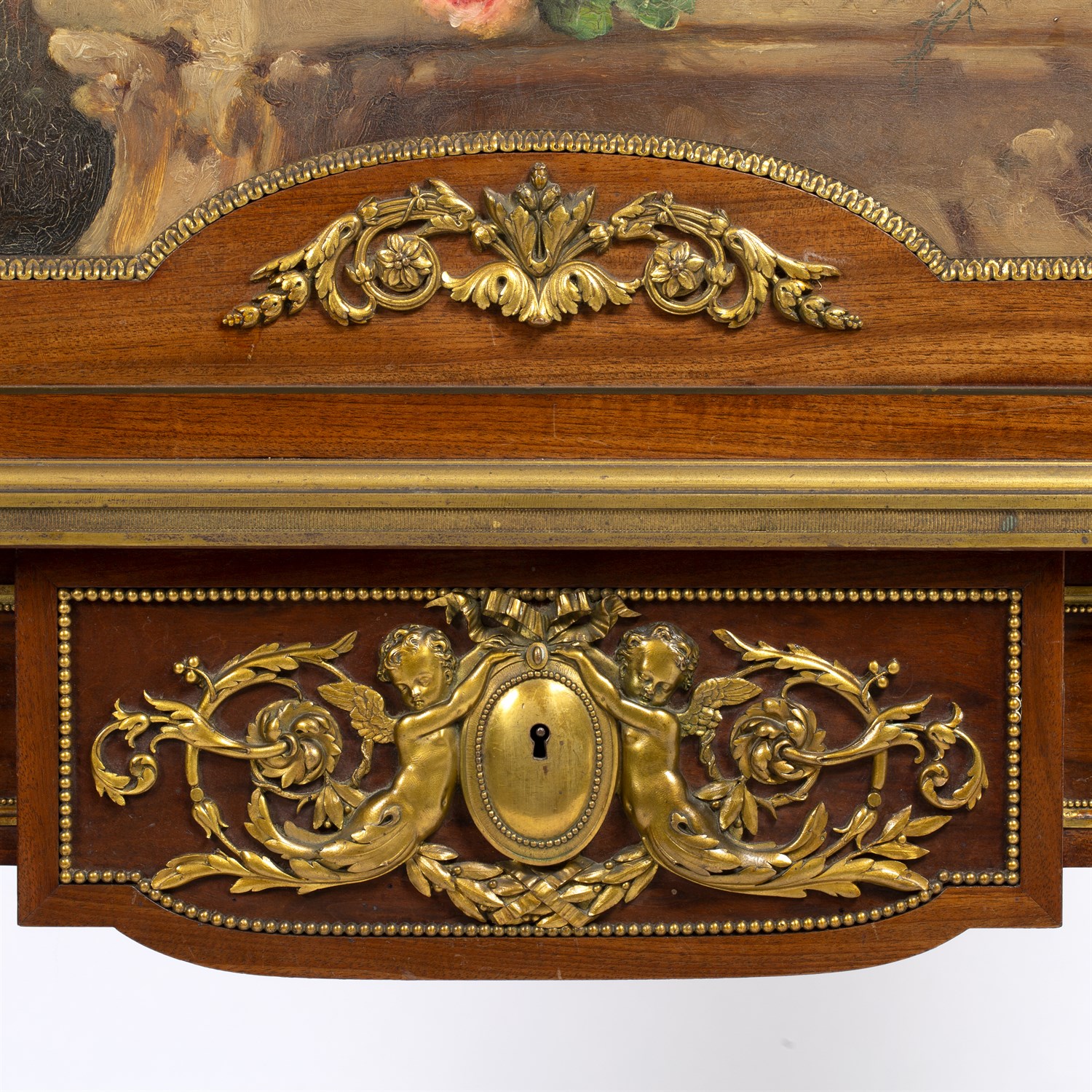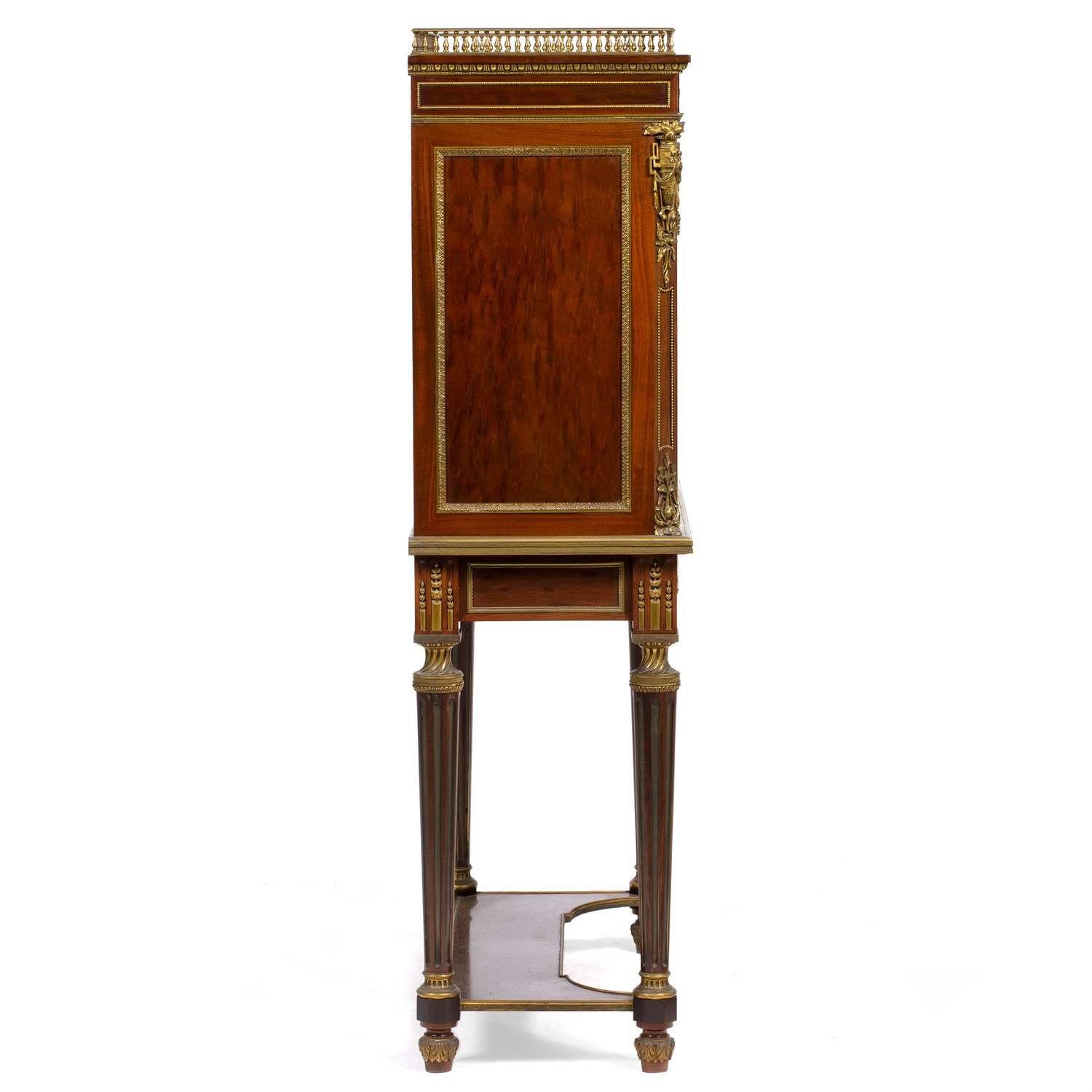 At its Abingdon House & Garden Sale on 24th June, Mallams will be selling a French Secrétaire à abattant (writing bureau) attributed to Paul Sormani, an extremely talented Parisian maker of meubles de luxe (luxury furniture).
Born in Venice in 1817, Paul Sormani moved to Paris and opened his first shop in 1847, where he specialised in furniture made in the Louis XV and Louis XVI style. His high quality work won numerous medals in the International Exhibitions in Paris during the second half of the 19th century. His work was described in the catalogue of the 1867 Exposition Universelle as demonstrating: '... une qualité d'exécution de tout premier ordre' (a first class quality of execution).
His work still continues to be recognised for its excellence, not only by Mallams but also previously by Christie's and Sotheby's at auctions in London and New York.
Lot 435 is a French ormolu-mounted mahogany and acajou mouchete secrétaire à abattant with a brass galleried top and a painted fall front depicting a still life of flowers on a stone shelf. The interior is fitted with four drawers, all below a frieze drawer.
If you would like to view this exceptional piece of work our viewing times are below:
Friday 21st June 9am – 5pm
Saturday 22nd June 9am – 4pm
Sunday 23rd June 10am – 3pm