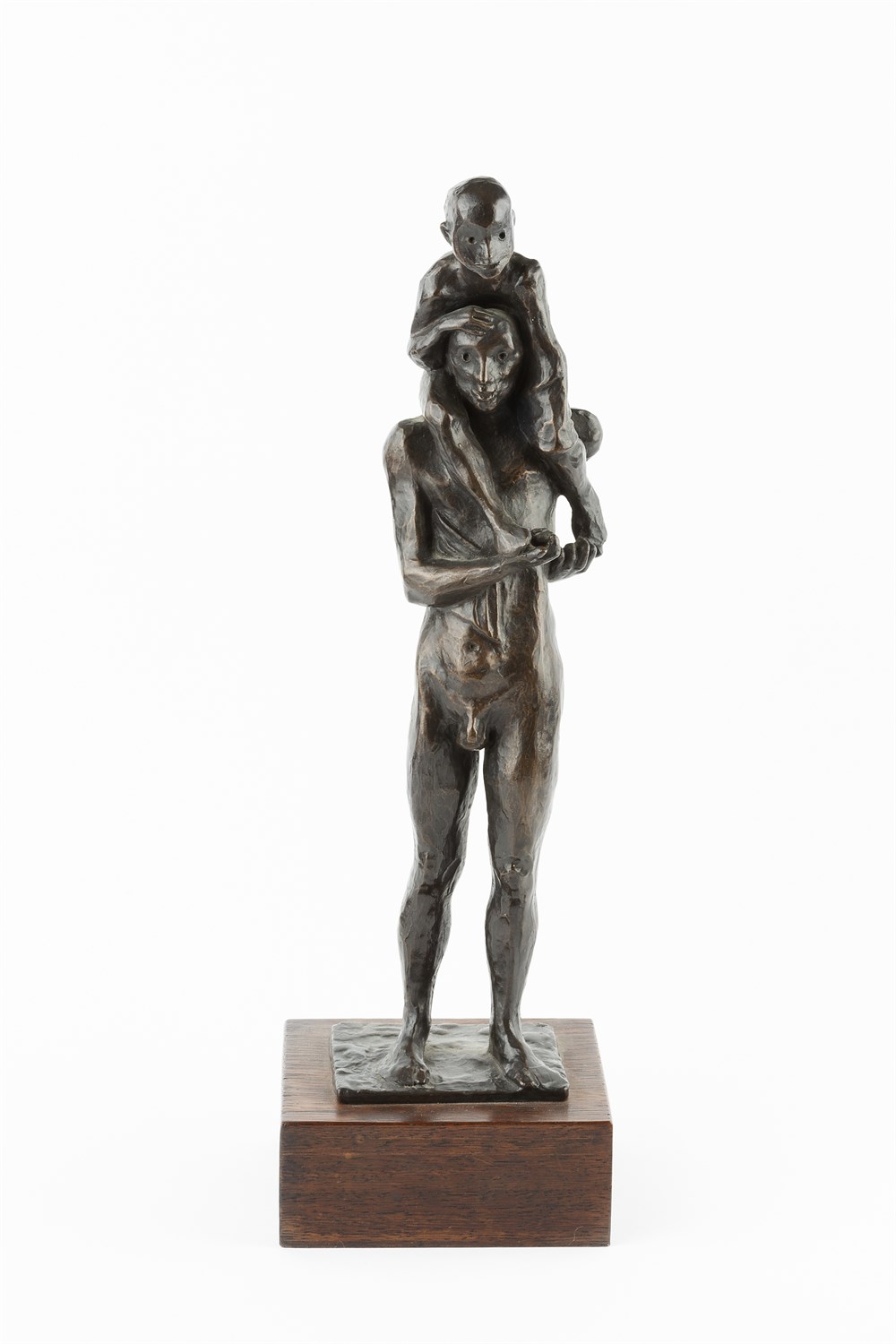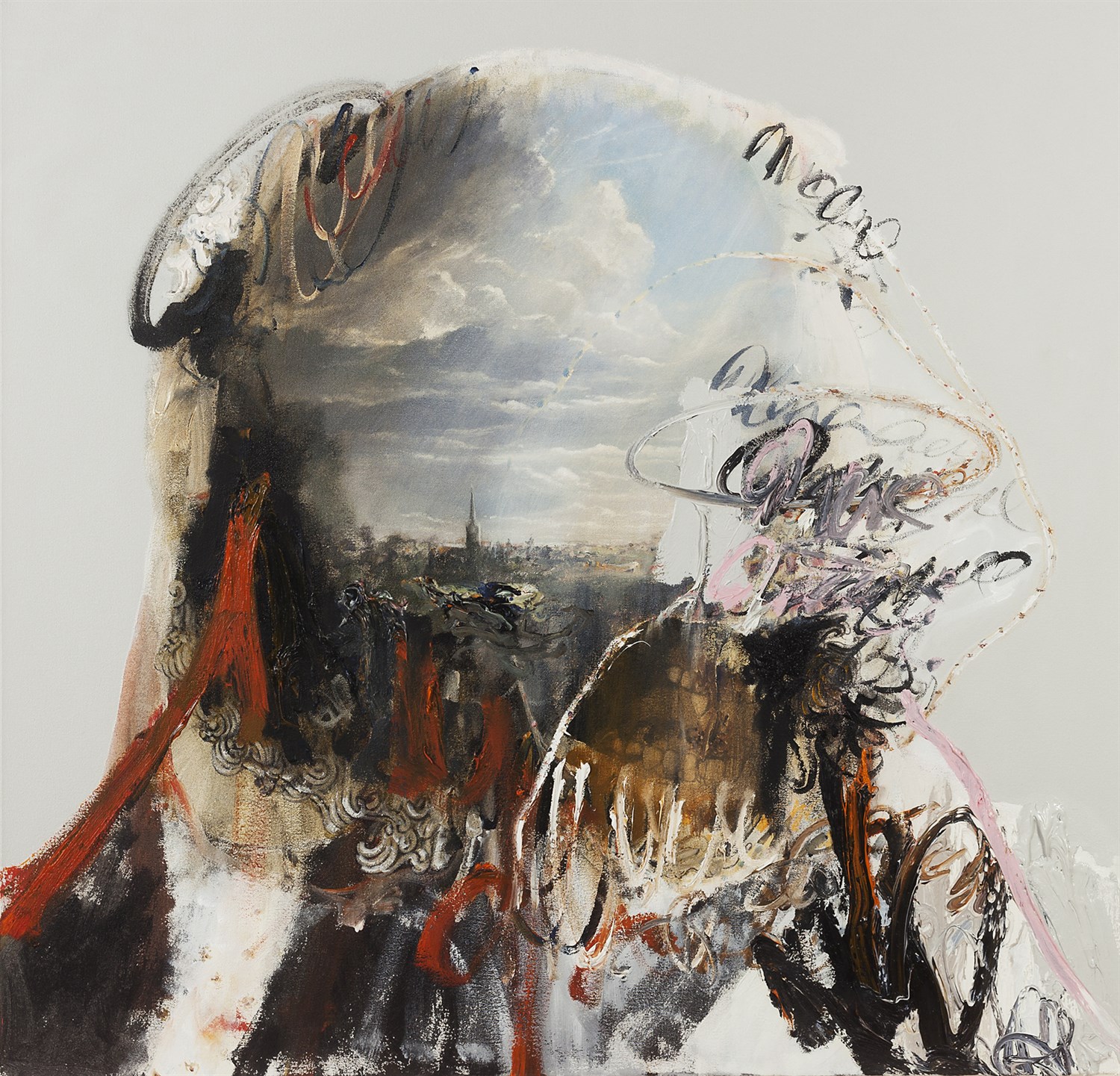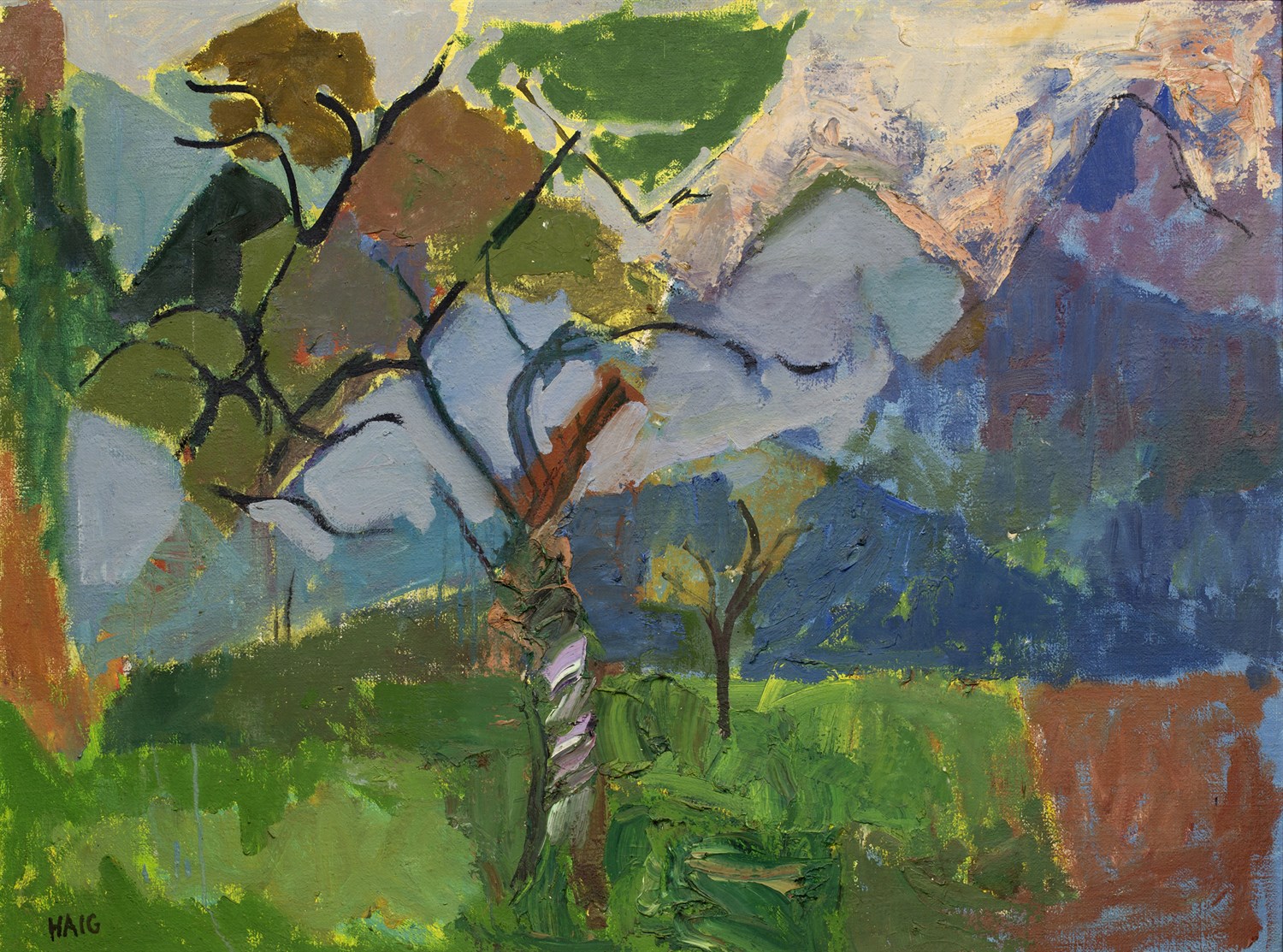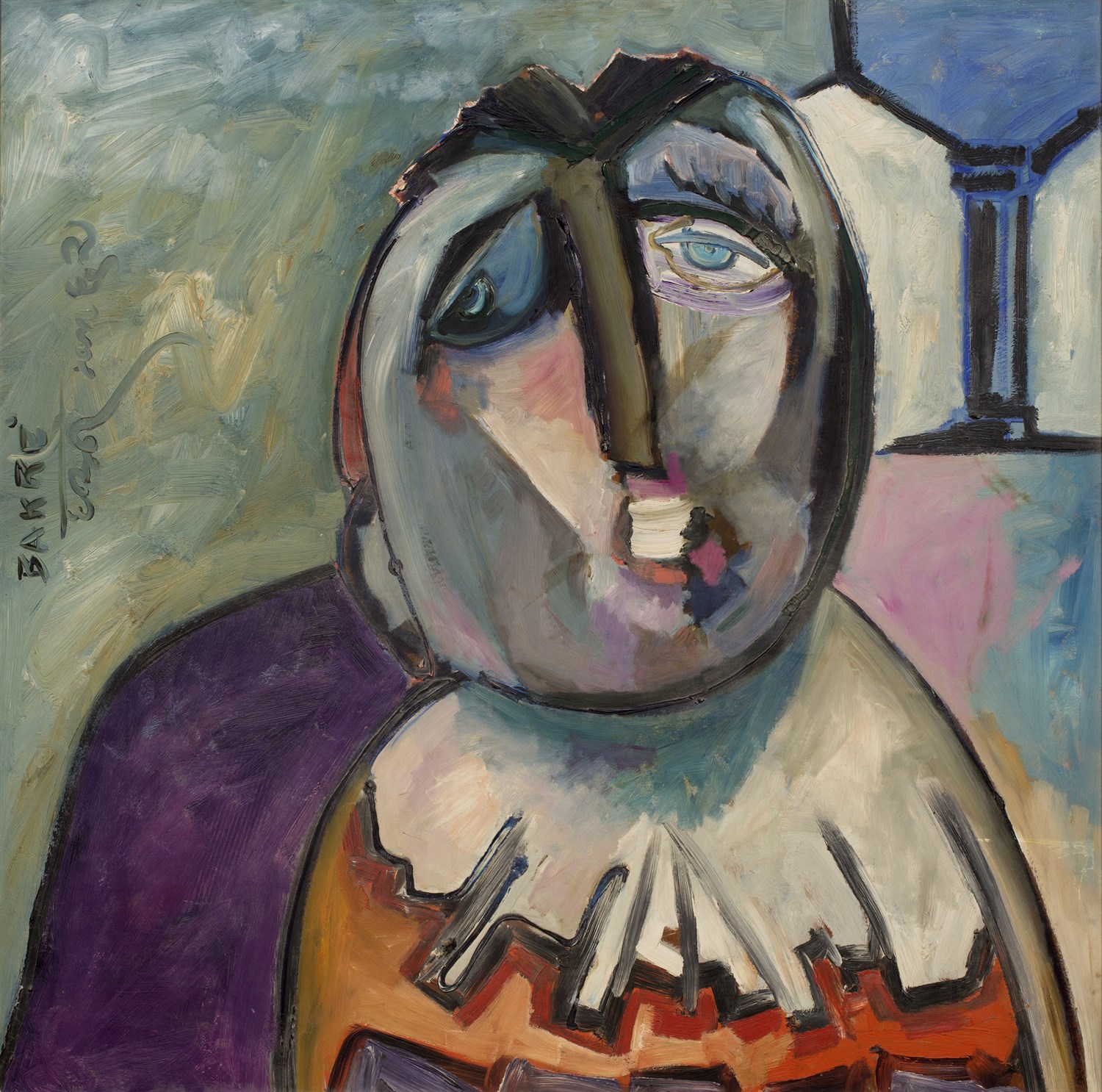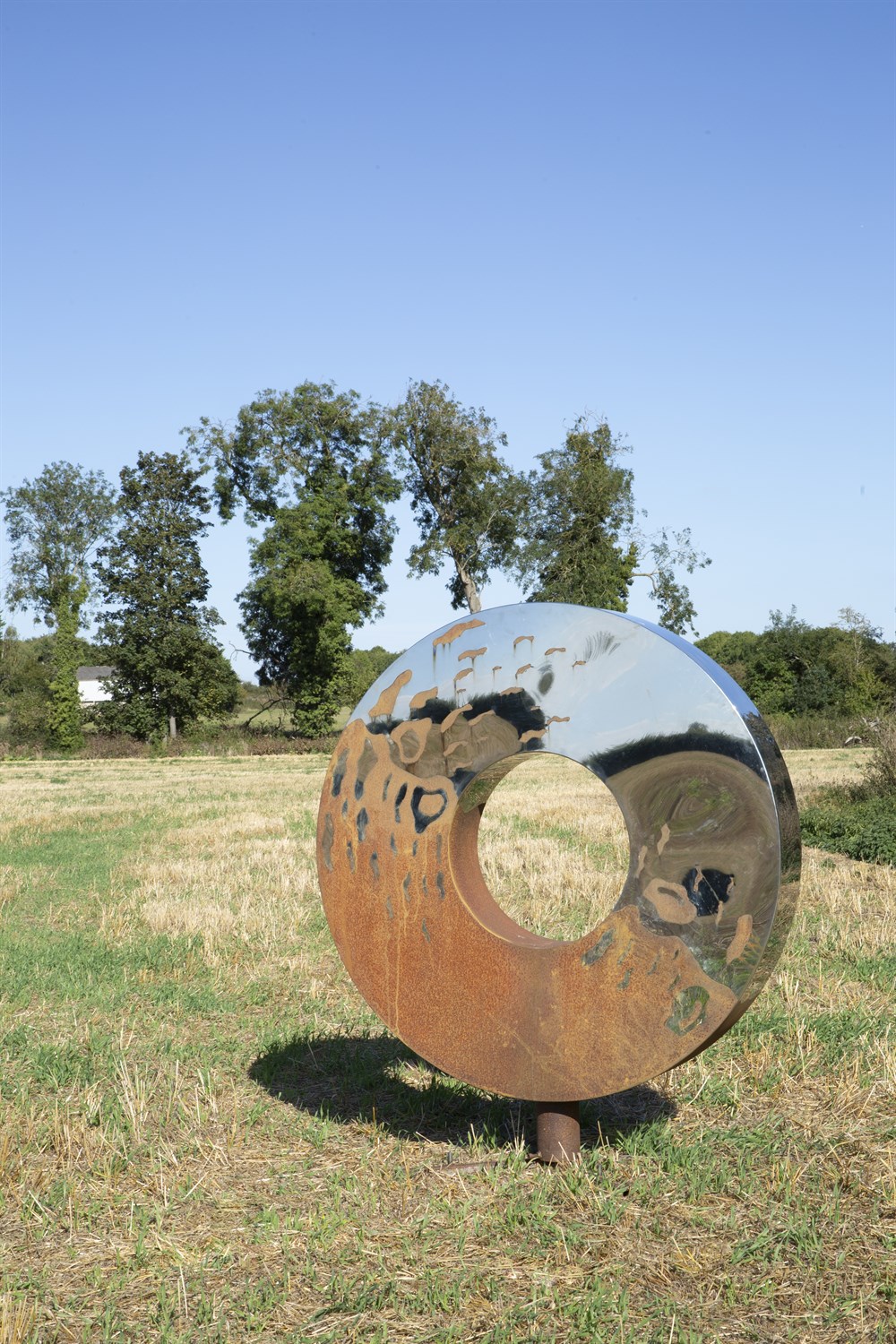 Good Ol' Charlie Brown topped Mallams sale of Design, Modern British and Post-War Art in Oxford on May 18.
An original four panel Peanuts comic strip penned by Charles Monroe Schulz (1922-2000) came for sale from a deceased Oxfordshire estate. Schulz produced more than 18,000 cartoon strips over nearly 50 years of work (Peanuts made its official debut in seven newspapers on October 2, 1950) but the copyright note to this example was dated 1956 making it a relatively early example. Featuring his two best known characters Charlie Brown and Snoopy, it carried the presentation inscription 'to James Evans Jr., with kindest regards Charles M. Schulz' and included the date 2/28 (February 28). Measuring 13cm x 69cm, a combination of bidding from UK dealers and US galleries pushed the hammer to £13,000 (estimate £4000-6000).
There was a stunning price for The Devadasi English Landscape, an oil and acrylic work by the British contemporary artist David Kim Whittaker (b.1964). Estimated at £600-900, it sailed to £7500.

The work of this self-taught Newquay painter - who has gender dysphoria - has been described as a 'mash-up of John Constable and Francis Bacon'. This painting (with a title that references Indian girls who are married to god) merges a head formed of swirling colour swatches with a bucolic landscape complete with church spire. It formed part of the exhibition A Beautiful Kind of Certainty held at the Anima-Mundi gallery in St Ives in 2011, the year Whittaker won the prestigious Towry Award.
Sold at £5000 was The Sorrowful Woman by Sadanand K Bakre (1920-2007). The Baroda-born artist was among the founding members of the Progressive Artists' Group and after moved to England became a member of the New Vision Group of non-figurative and abstract painters.
The 1960s, when this oil on board was painted, was a busy time in Bakre's career, when he was exhibiting at galleries in London, Paris, Switzerland and the US. This painting had been purchased at the Nicholas Treadwell Gallery, London, 1971 and had since been in a private collection.
According to his obituary in The Guardian, Earl George A Haig (1918-2009) 'spent a lifetime struggling to decide whether he was primarily a fine modern painter or the son of Field Marshal Douglas Haig, Britain's commander-in-chief in the First World War.'
Haig served in the Second Work War as an officer in the Royal Scots Greys and for some time was a prisoner at Colditz. However, in 1949 he had his first solo exhibitions at the Redfern Gallery in London and the Scottish Gallery in Edinburgh.
An idea of his talents was provided by the colourful oil Apple Orchard, Orzes that was signed (lower left) and titled to the reverse. Last sold at auction in 1990, in Oxford it peaked at £4800 (estimate £1000-2000), a new auction record for the Artist.
The typical John Nash (1893-1977) watercolour titled Wooded Bank, Meifod, Montgomeryshire sold at £5500 (estimate £3000–5000) while a large woollen tapestry by John Piper (1903-1992) - Foliate Head signed and numbered 7/70 - took £2800.
Two equally well-known names, Lucie Rie (1902-1995) and Gordon Russell (1892-1980), topped the decorative arts section. Rie's stoneware bowl with an ash glaze with incised lines to the interior sold at £3600 while a handsome Art Deco-influenced oak sideboard from the Chipping Campden workshop with an original paper label dated 1926 - the year after Russell had won a gold medal at the Paris Expo - took £5000.
We're now consigning for the next edition of the Sale, taking place on the 6th and 7th of December in Oxford. Please contact Max Fisher for more details.