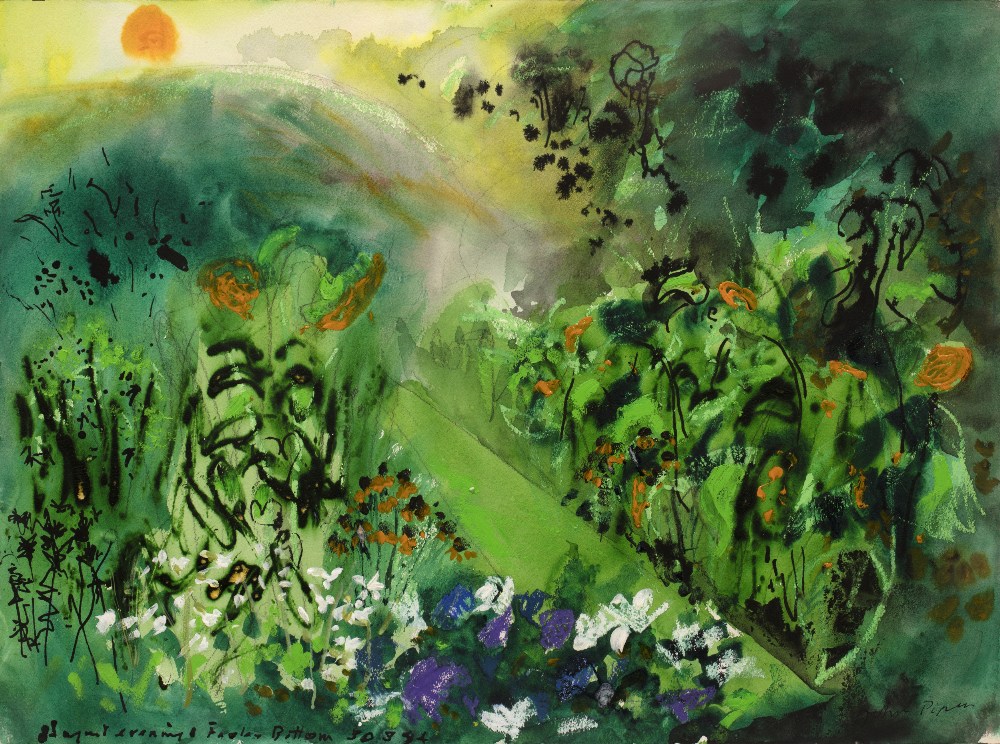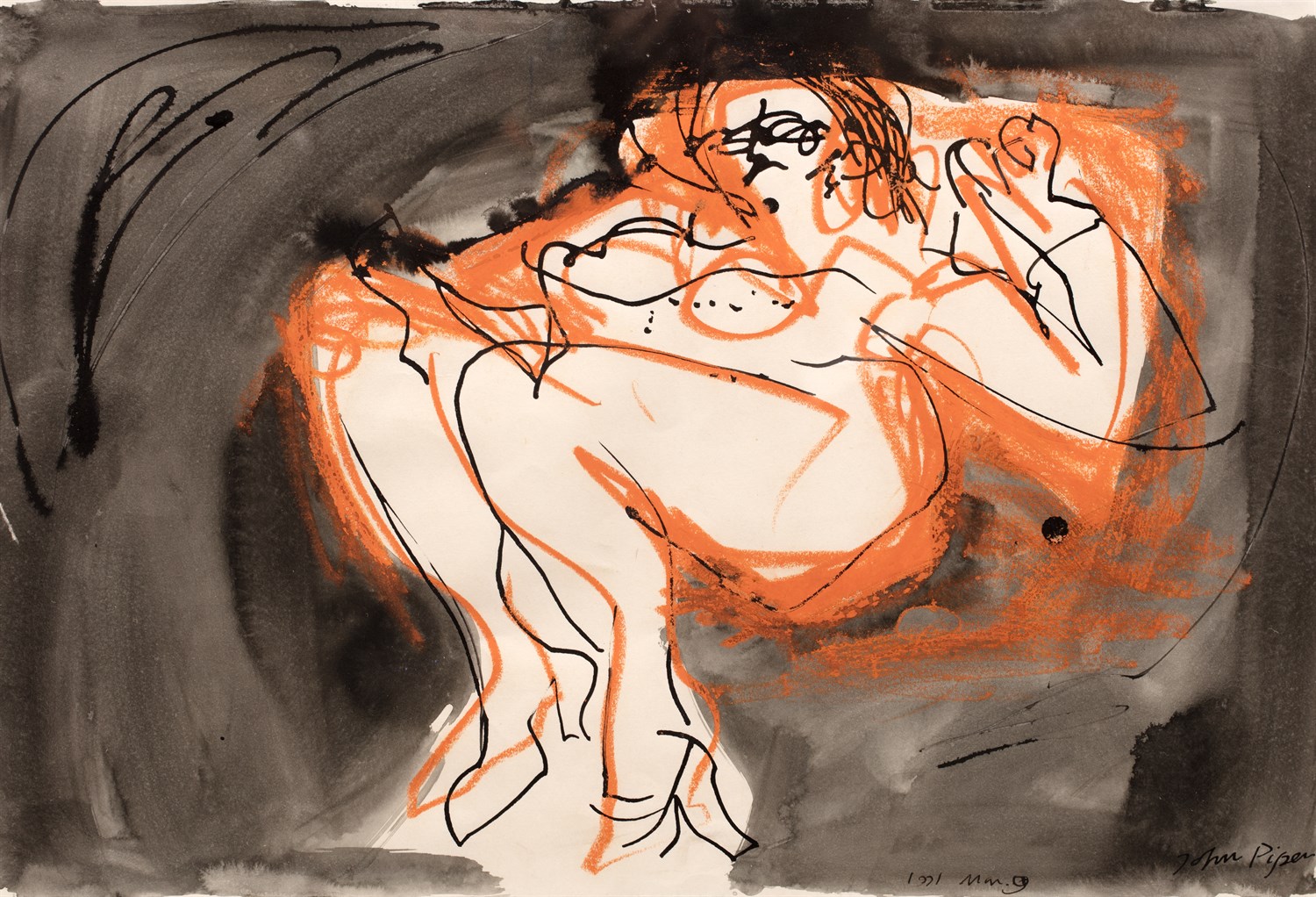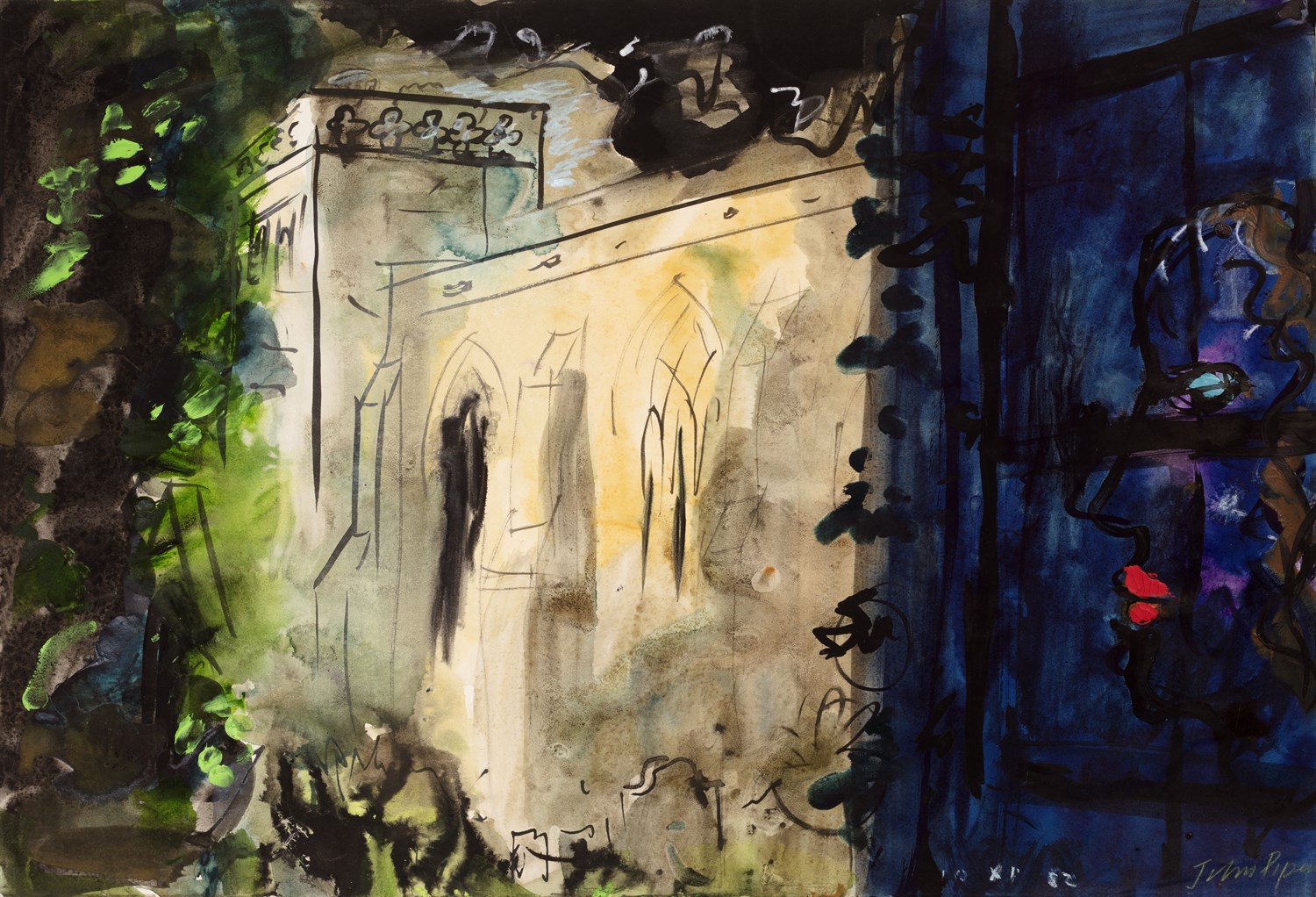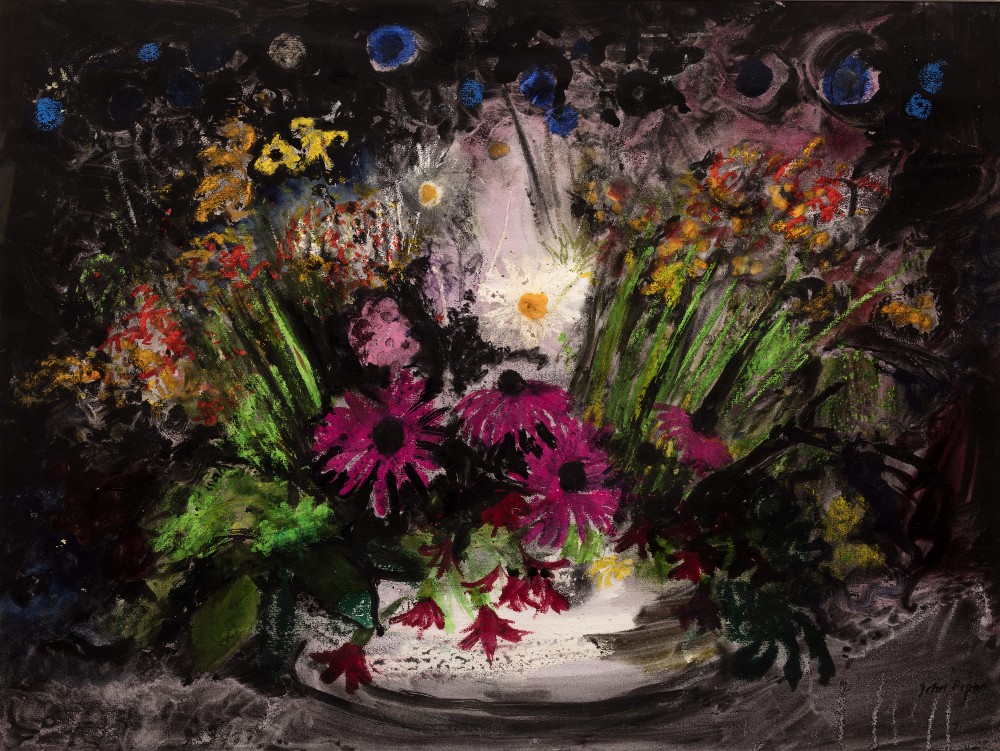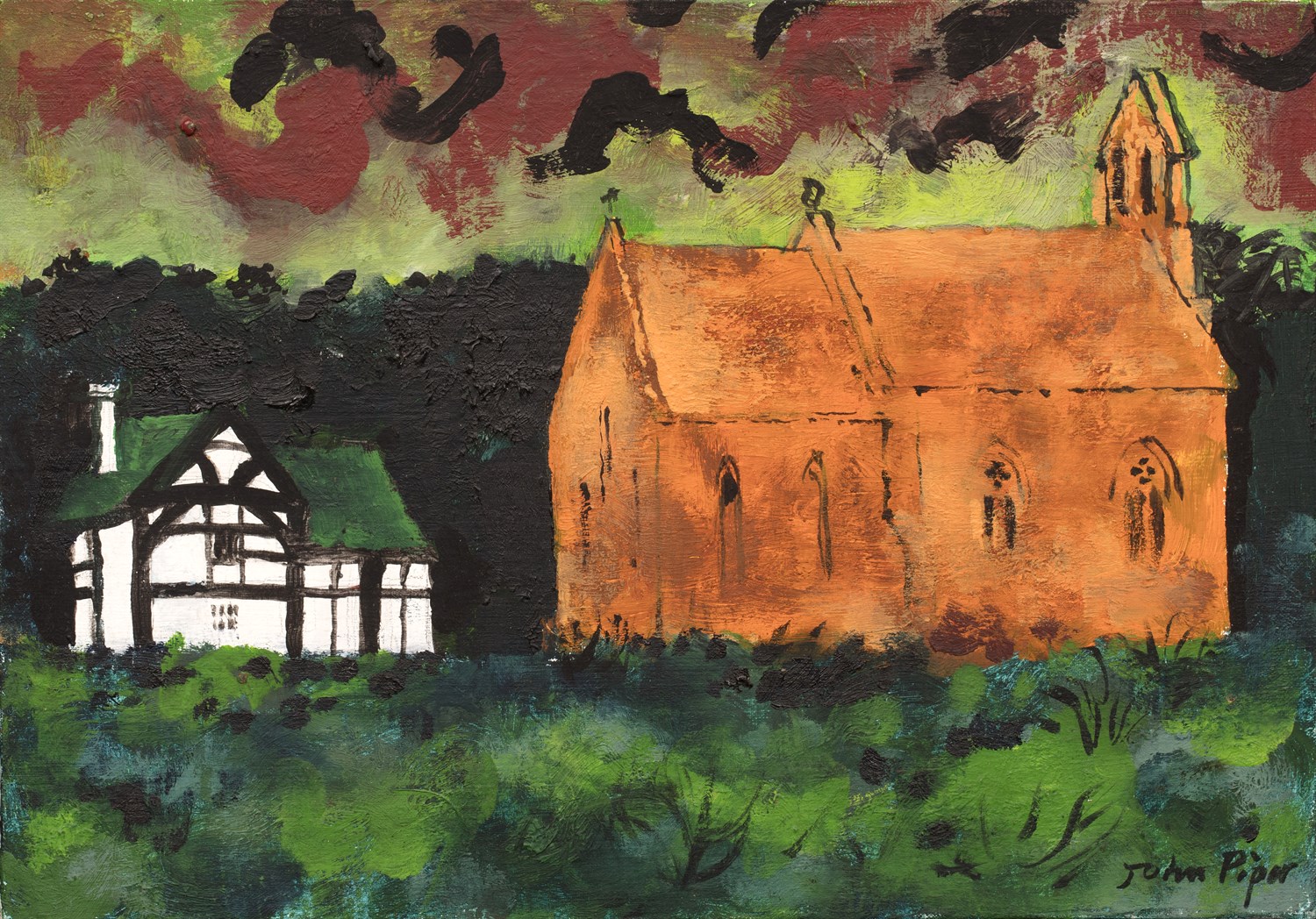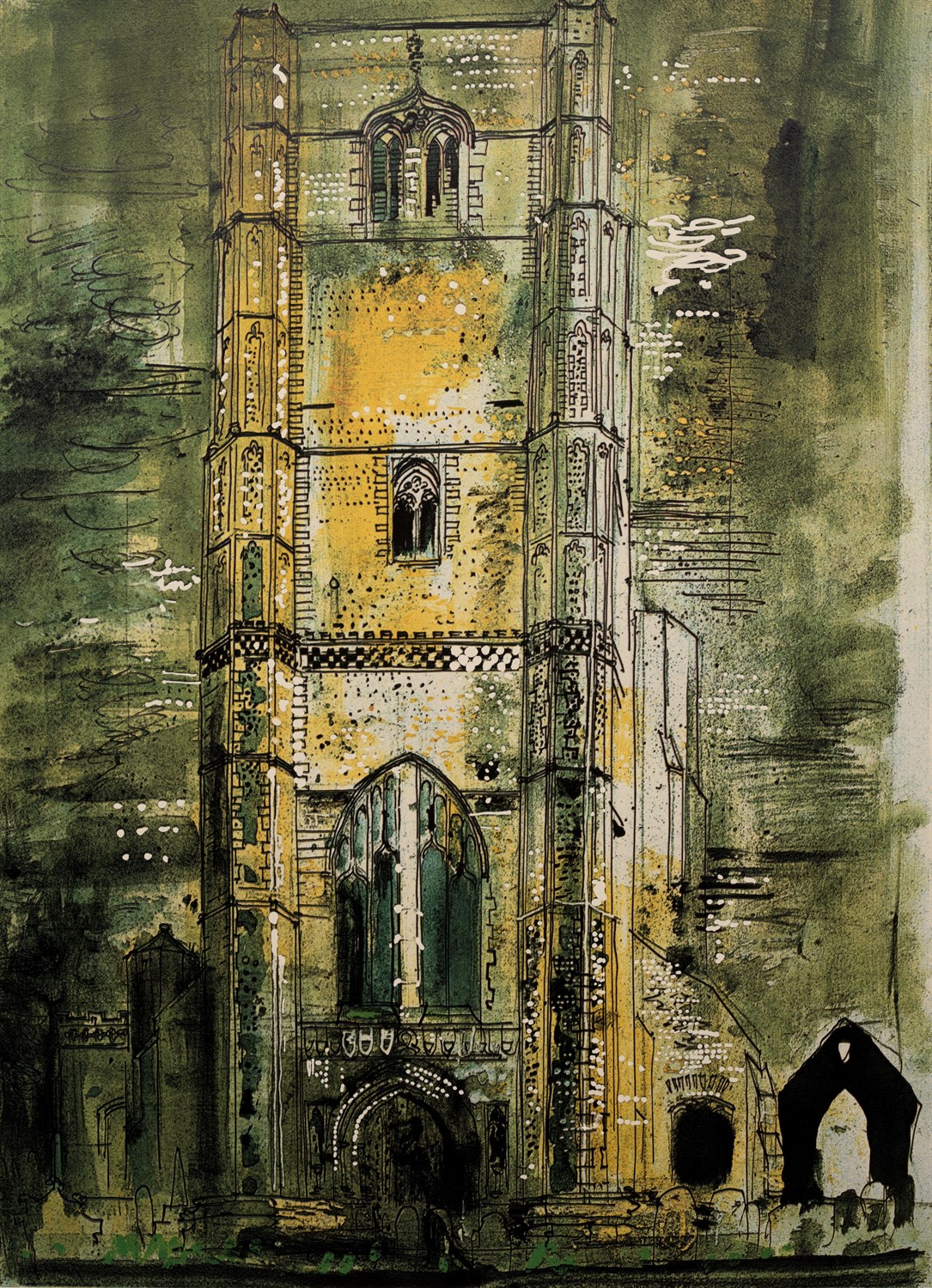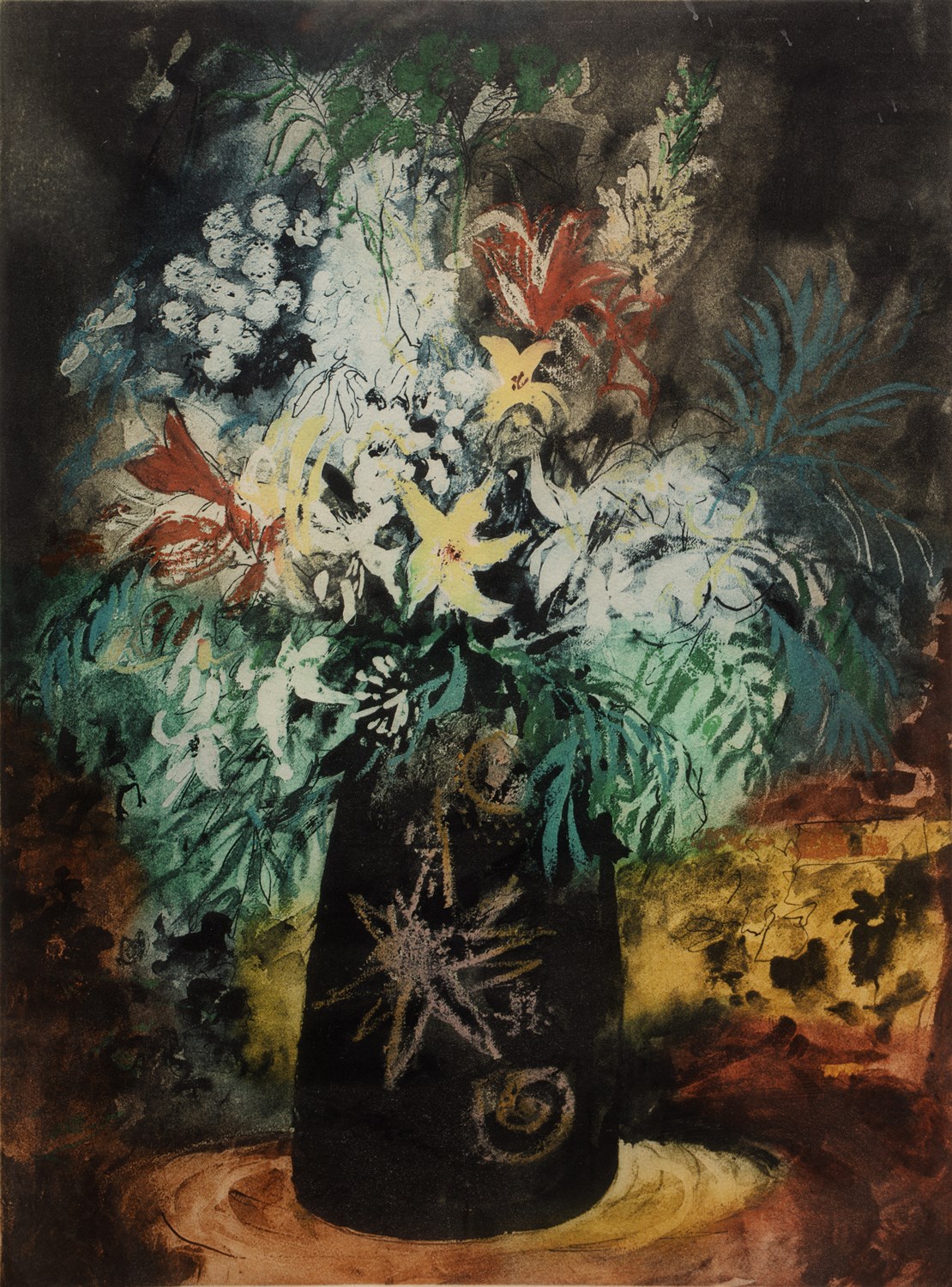 Paintings by John Piper (1903-92), consigned by the author of the definitive catalogue raisonné of the artist's prints, come for sale at Mallams Oxford on December 7. Orde Levinson, a personal friend of Piper, wrote Prints of John Piper: Quality and Experiment in 1987 with expanded and revised versions published in 1996 and 2010. It is considered an essential reference book for Piper collectors, curators and art historians.
Levinson, who lives and works in Oxford, will sell eight works that together span the final decades of one of the most versatile British artists of the 20th century. A number of the pictures formed part of the exhibition John Piper: A Very British Artist held in the artist's home town of Henley-on-Thames at the River & Rowing Museum from 2017 until earlier this year. They include an oil and mixed media landscape titled August Evening, Fawley Bottom (1984) and Nude, a signed and dated gouache and crayon on paper from 1971. They are estimated at £8000-12,000 and £3000-5000 respectively.
Piper is perhaps best known his romantic depictions of British heritage - particularly the nation's medieval churches. Among the finest works in the Levinson, is a mixed media depiction of the 13th century All Saints church at North Moreton, near Didcot. Titled North Moreton Church with Woman in Profile and estimated at £10,000-15,000, its luminous colours recall the stained glass that Piper designed from the 1950s right up until his death.
The collection includes two of the innovative Piper prints that first fired Levinson's study: the 1971 screenprint of the famous Norman towers of Wymondham abbey in Norfolk (Levinson 205) and the 1988 etching and aquatint Flowers in a Black Pot (Levinson 410) numbered 60 from an edition of 70. Both signed by the artist, they are estimated at £1000-1500 and £800-1200 respectively.
From other sources in this designated sale of Modern British and Post-War Art are works by key figures in the canon of Modern British art
'The Lustre Cup' painted in the early 1950s is a prime example of Anne Redpath's (1895-1965) work from the period - a 48cm x 47cm still life in a palette of pale whites and pastels. Exhibited by Aitken Dott & Son at the Festival Exhibition, Edinburgh,1954, it comes from a private collection with an estimate of £10,000-20,000.
The Bird that came to Breakfast, signed and dated 2000 by Mary Fedden, a picture exhibited at The Royal Glasgow Institute on October 2001 is pitched at £10,000-15,000 while the 1937 pencil Study for Chamber Music by William Roberts (estimate £2000-3000) is on the market for the first time since it was sold by London's Anthony D'Offay gallery in 1980.