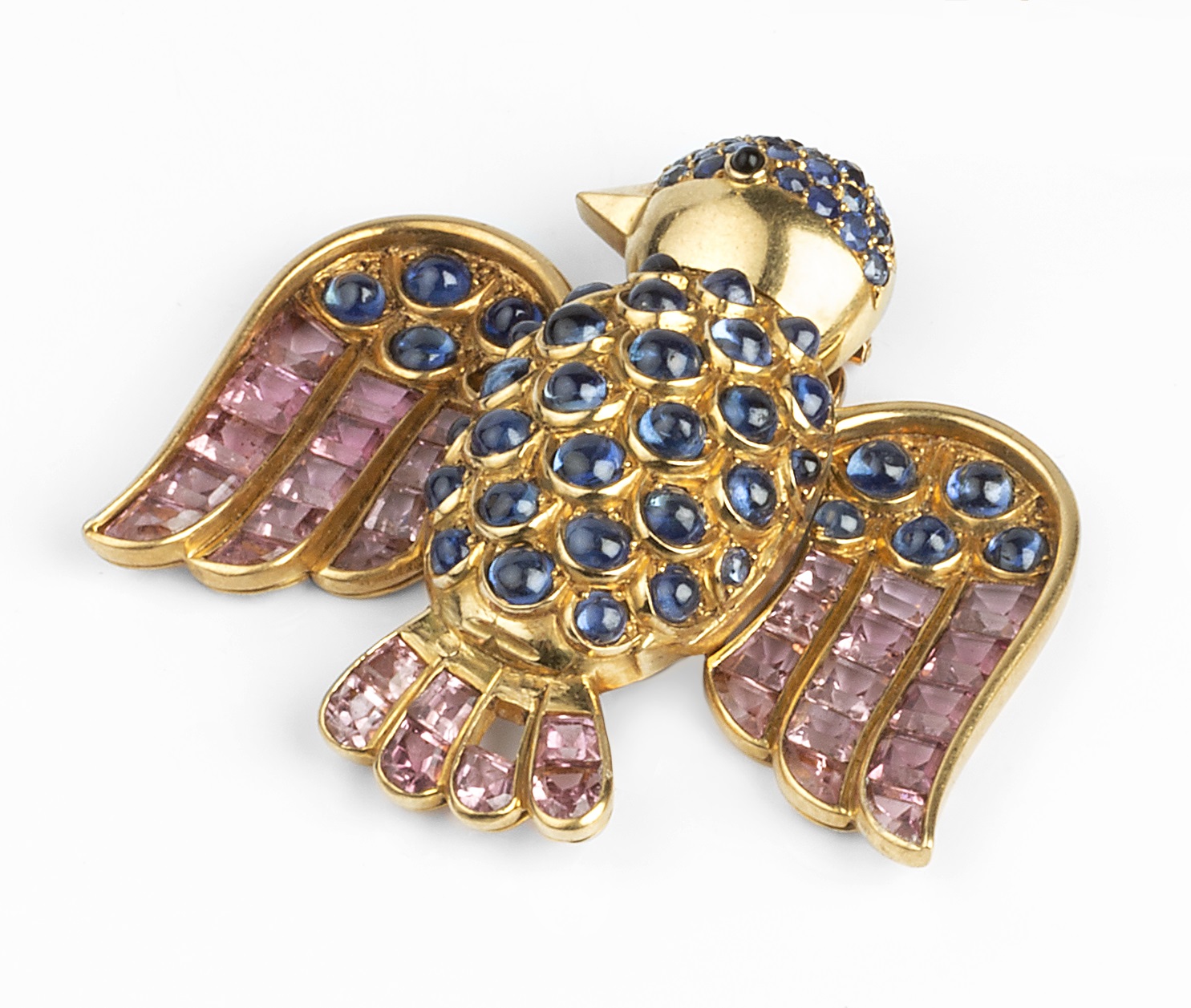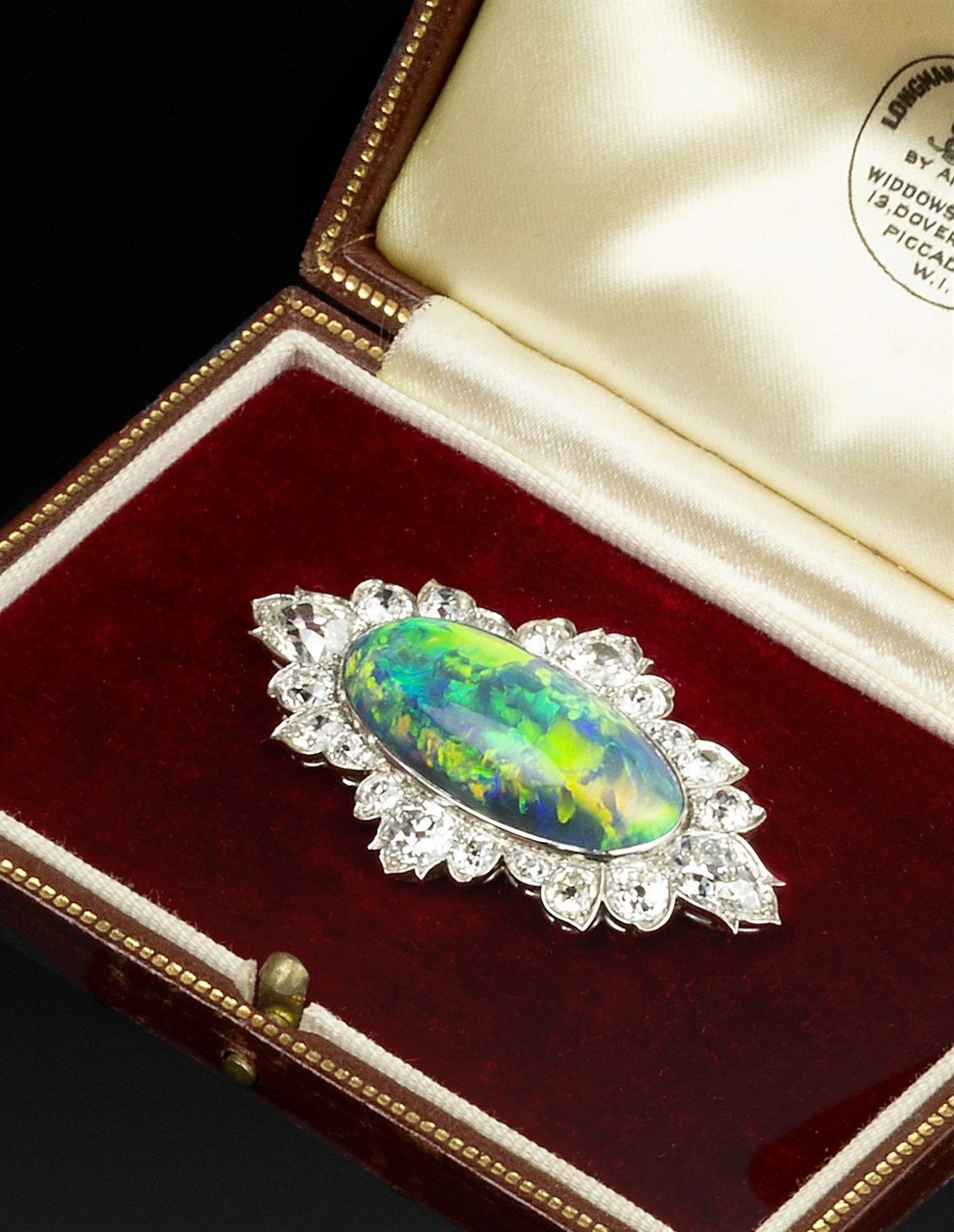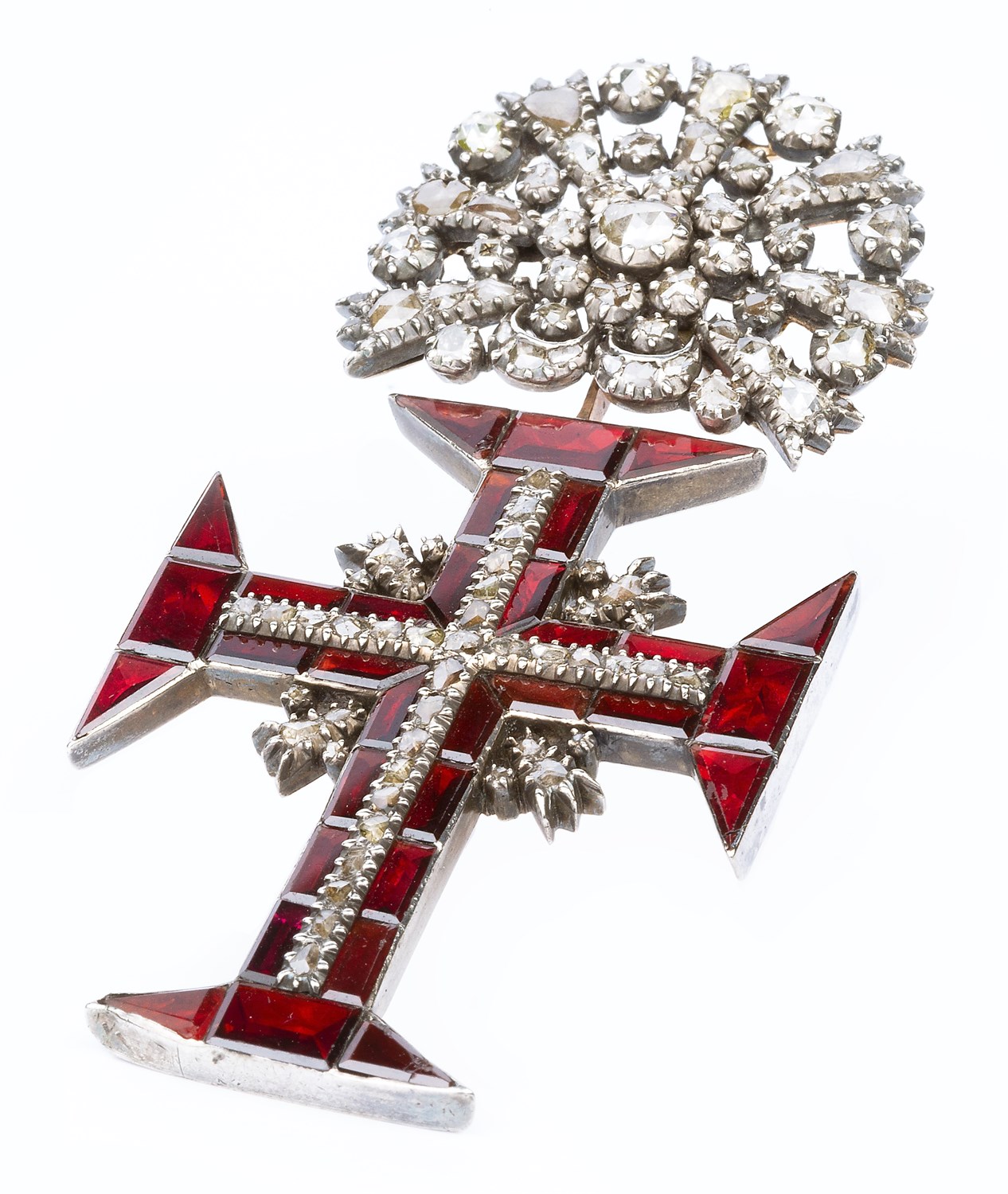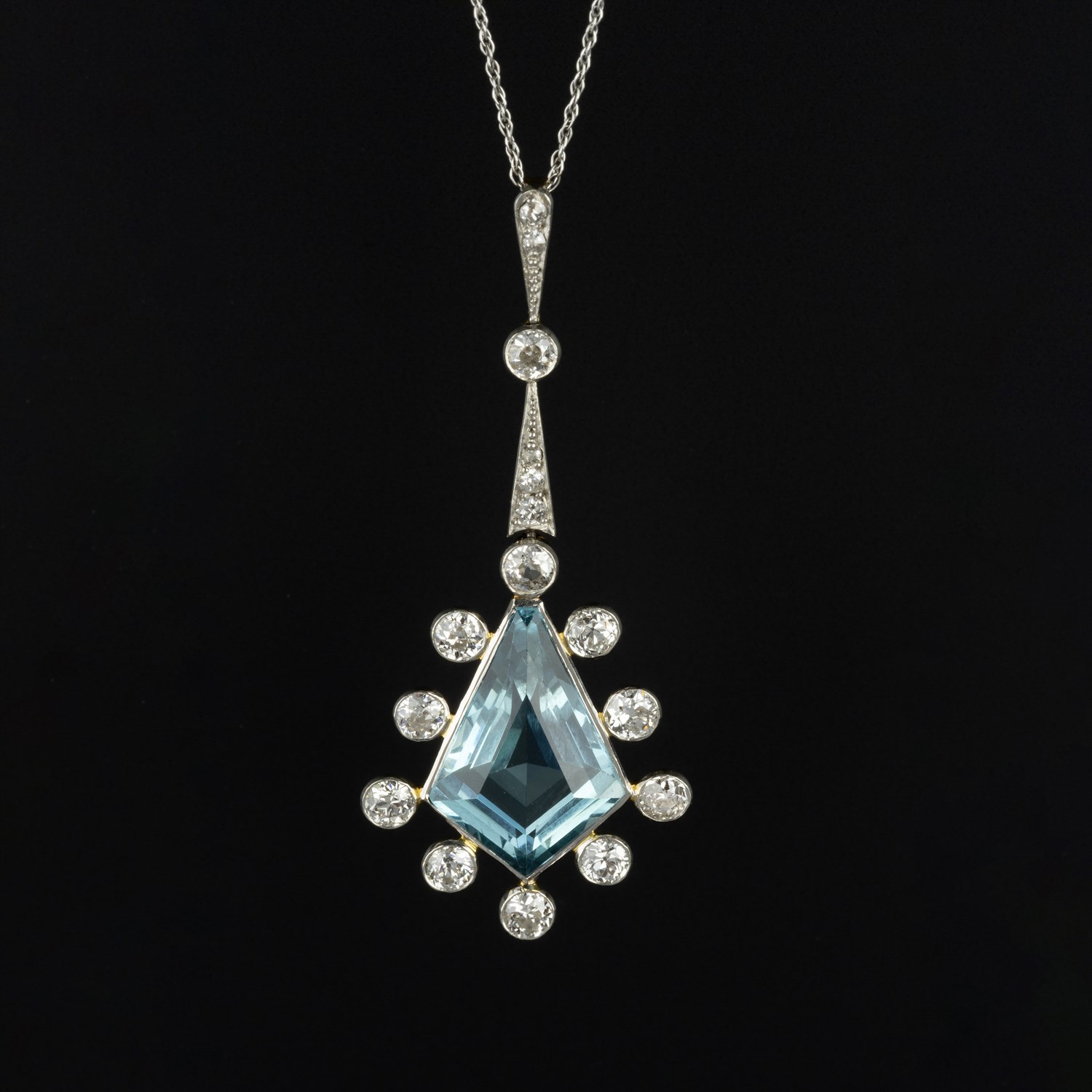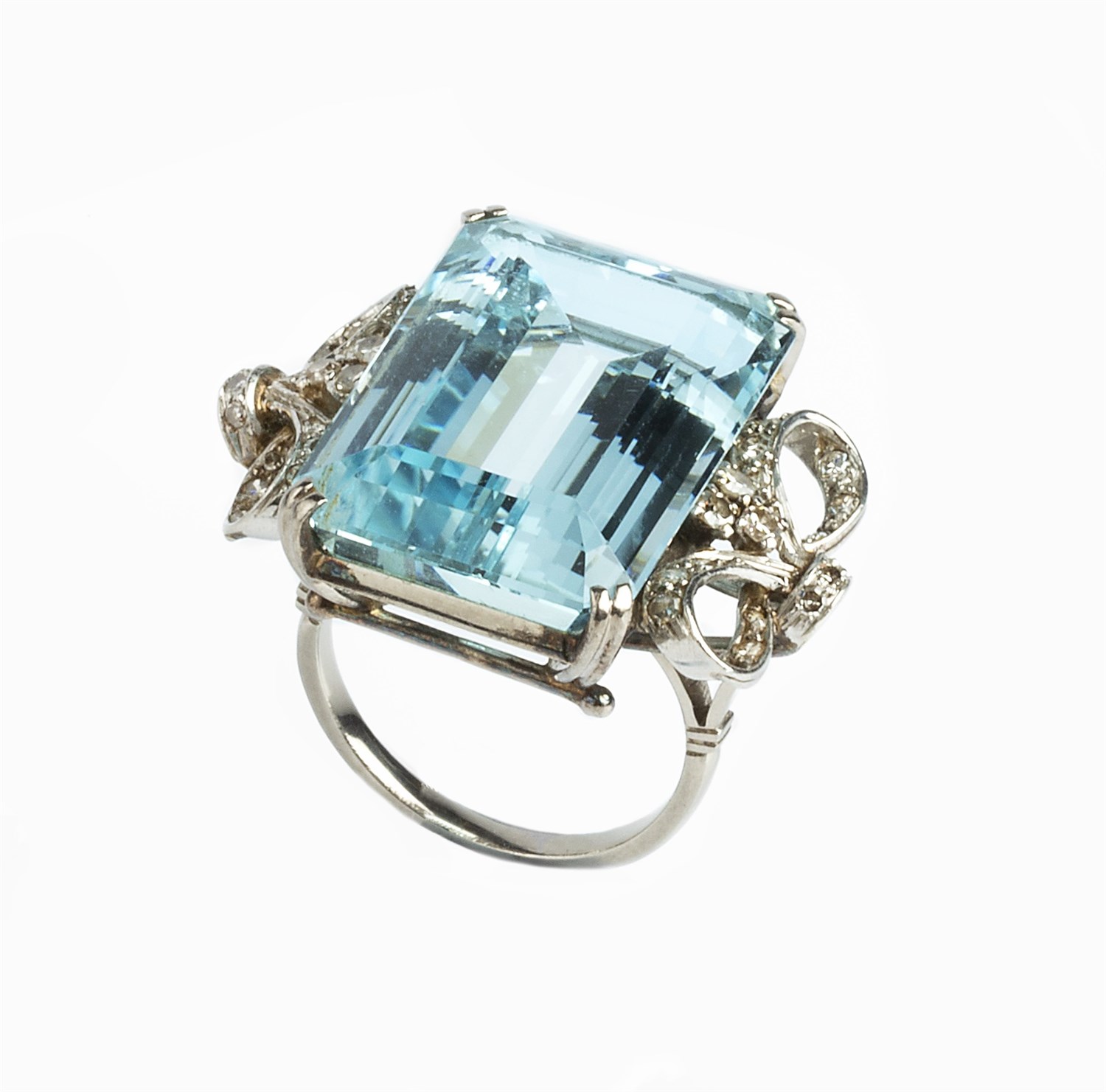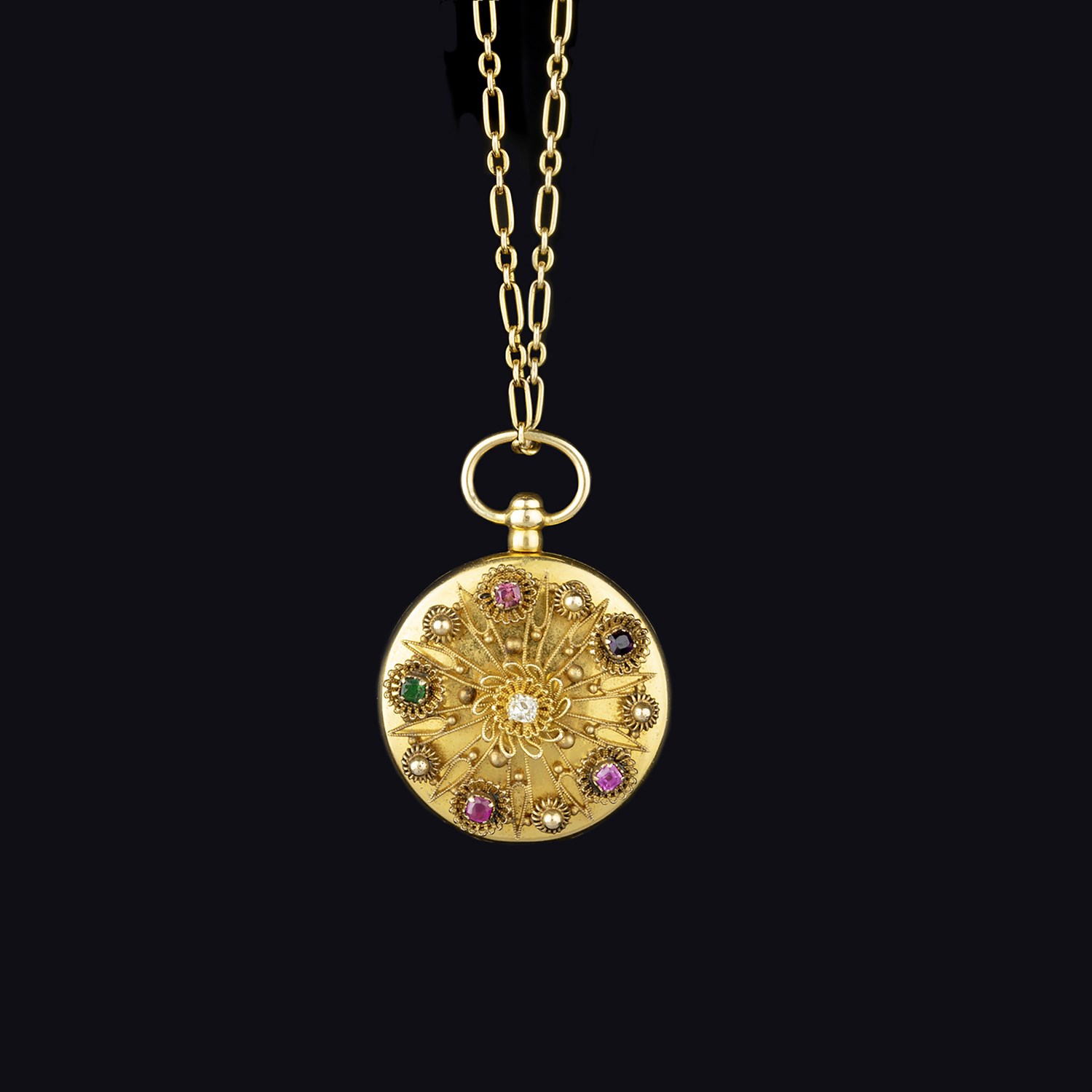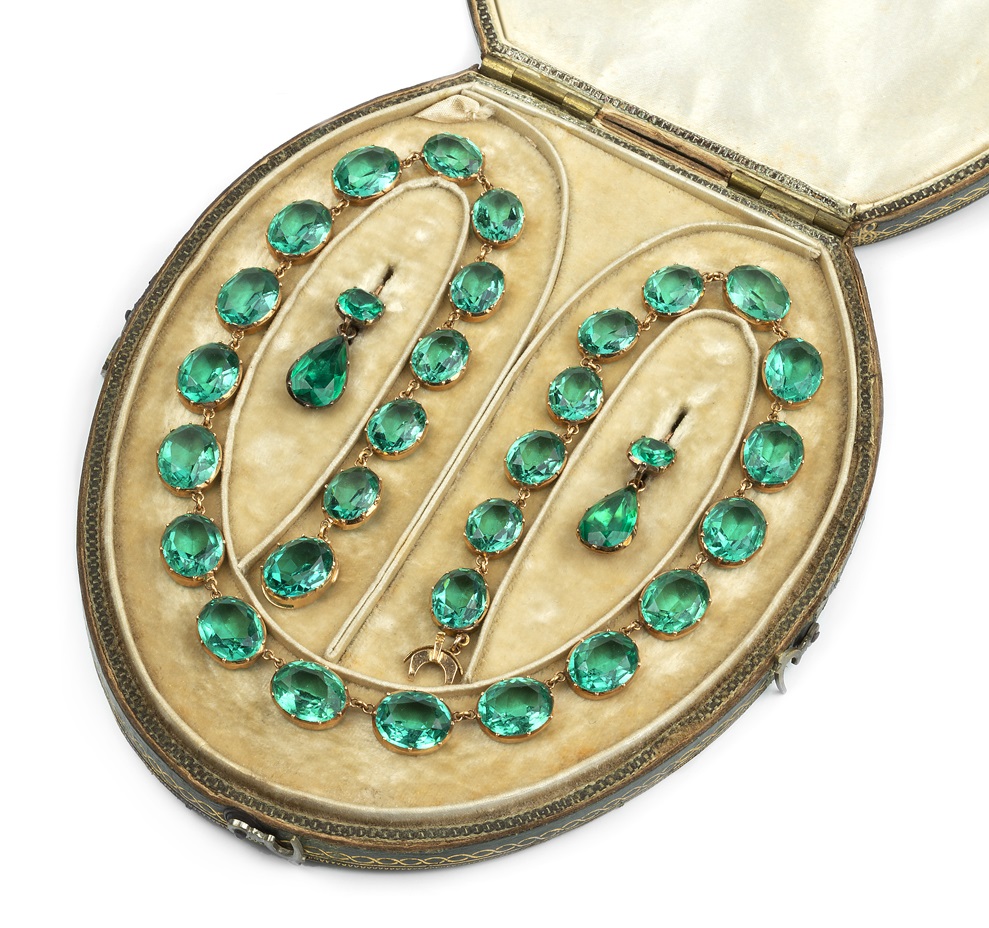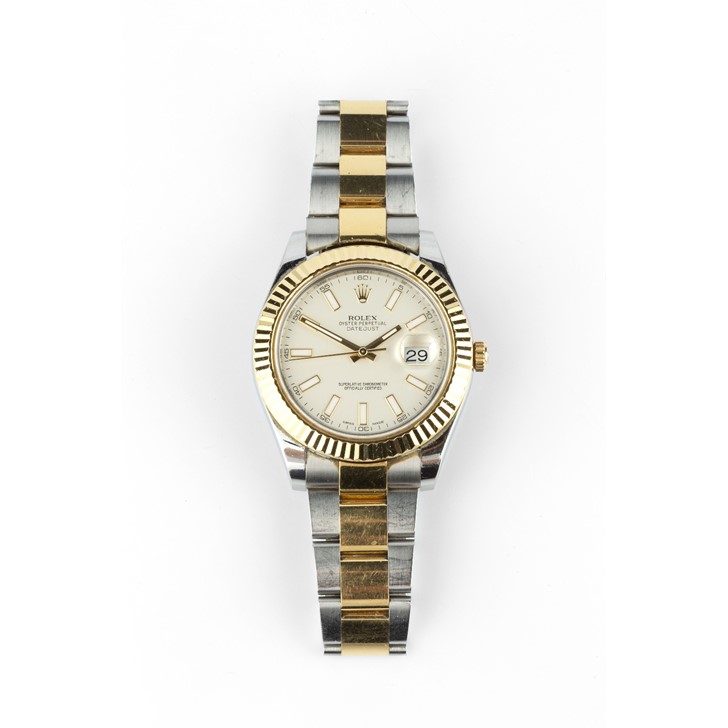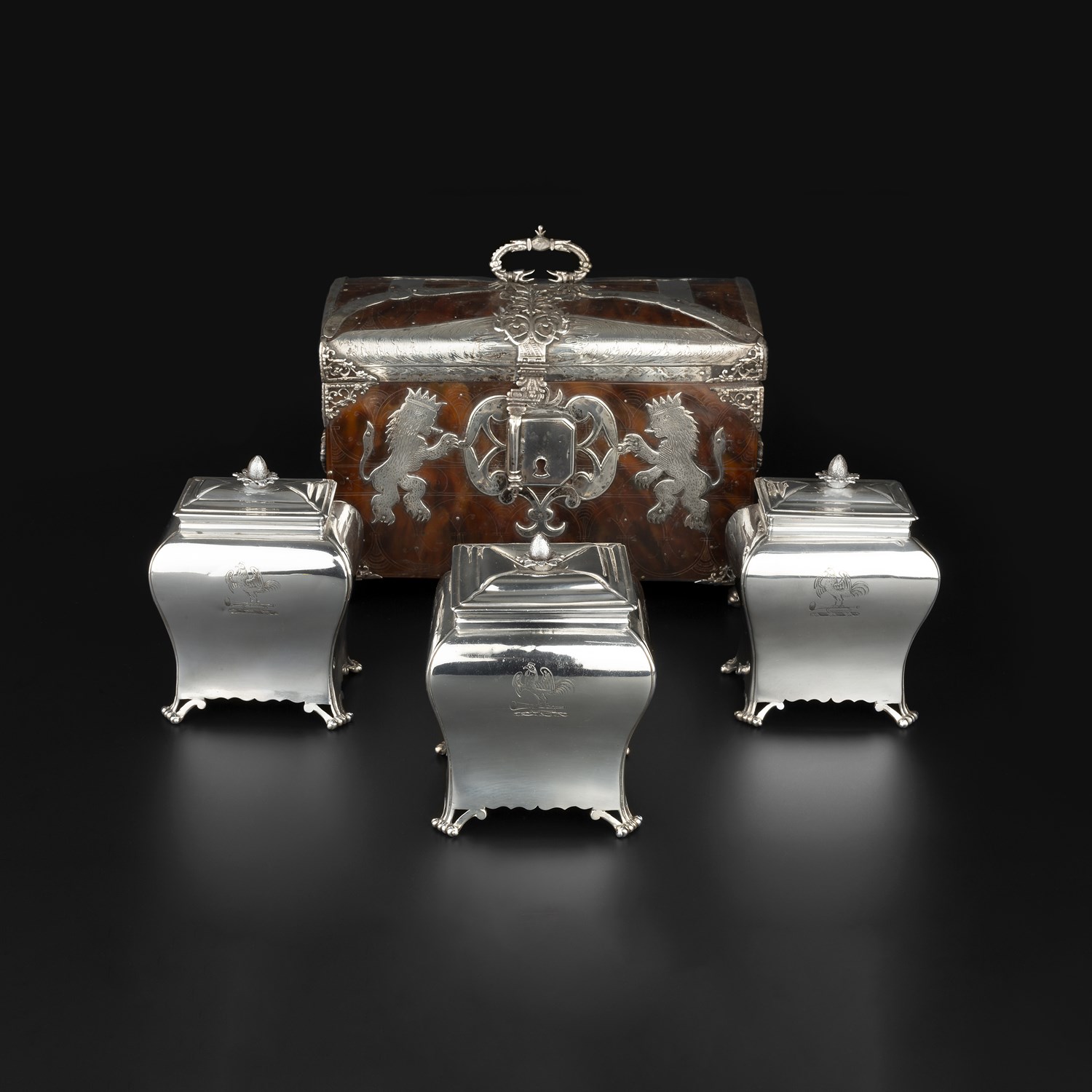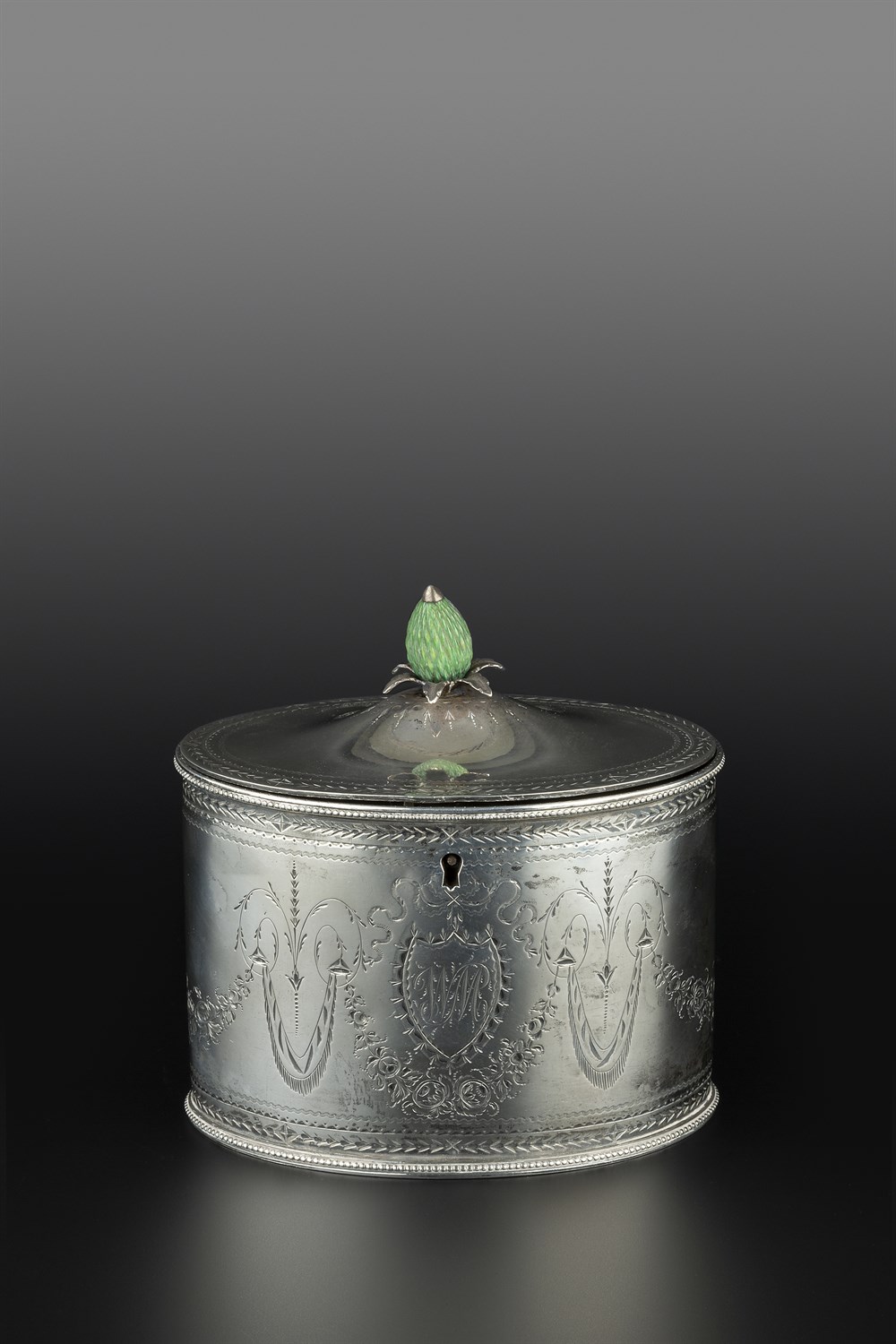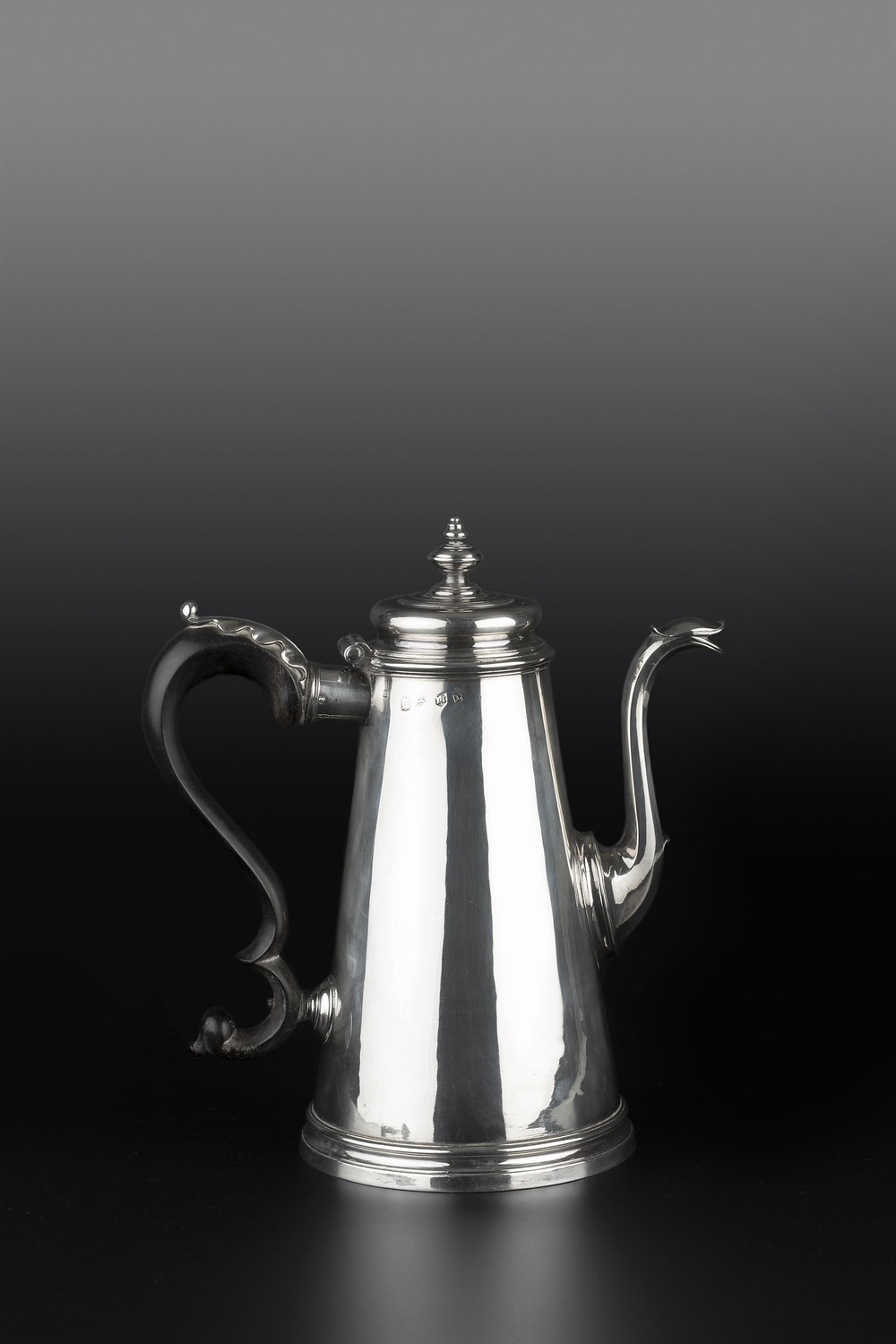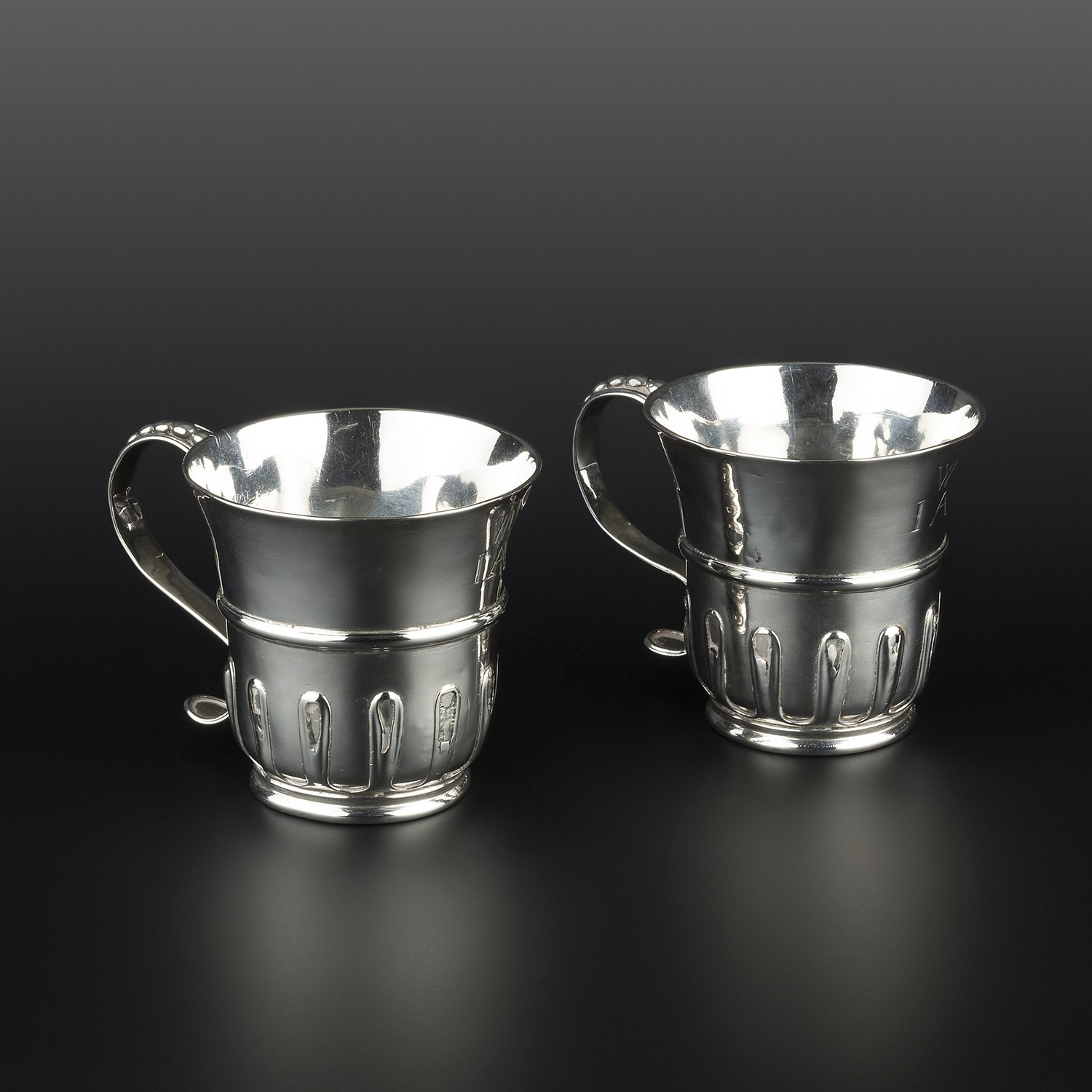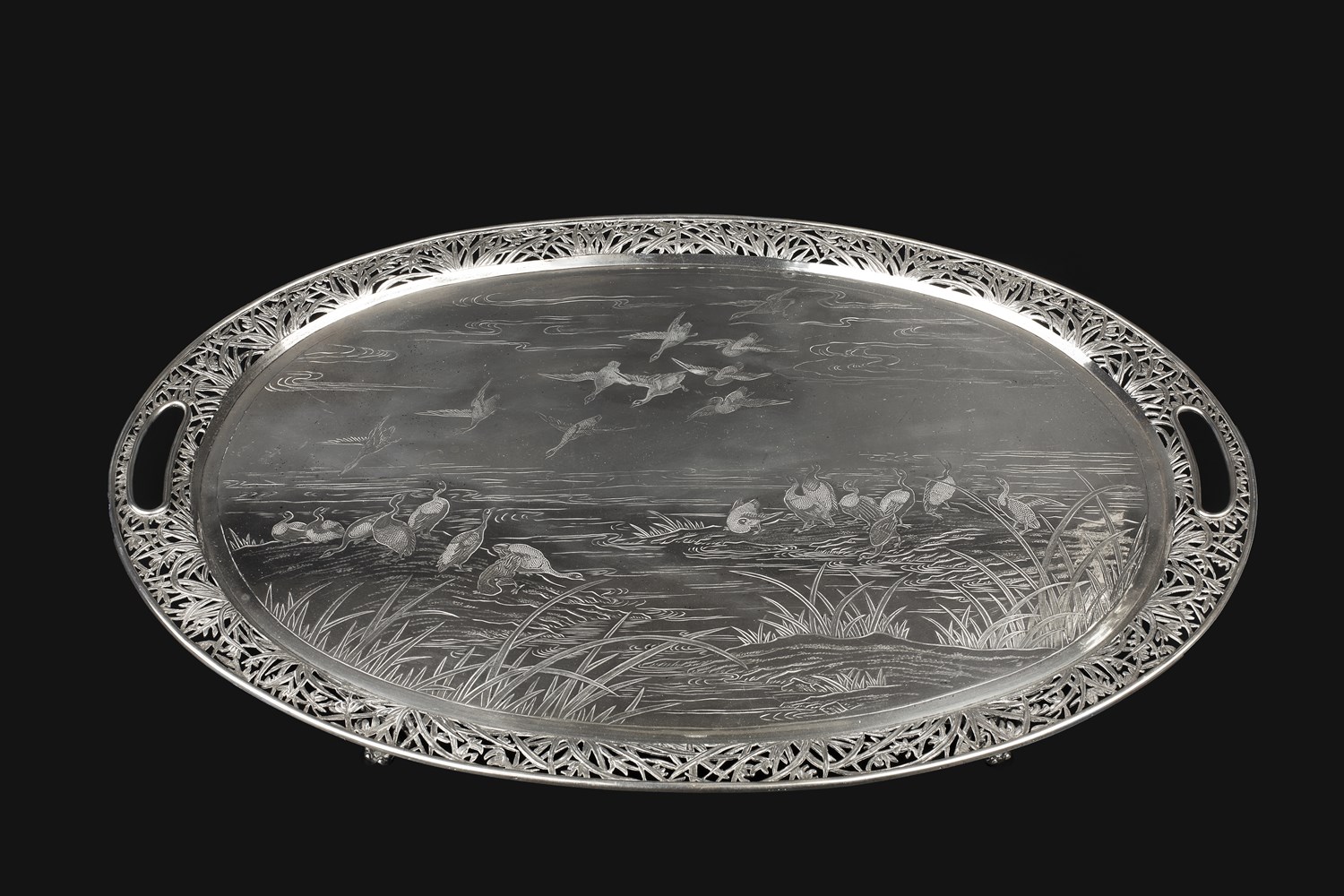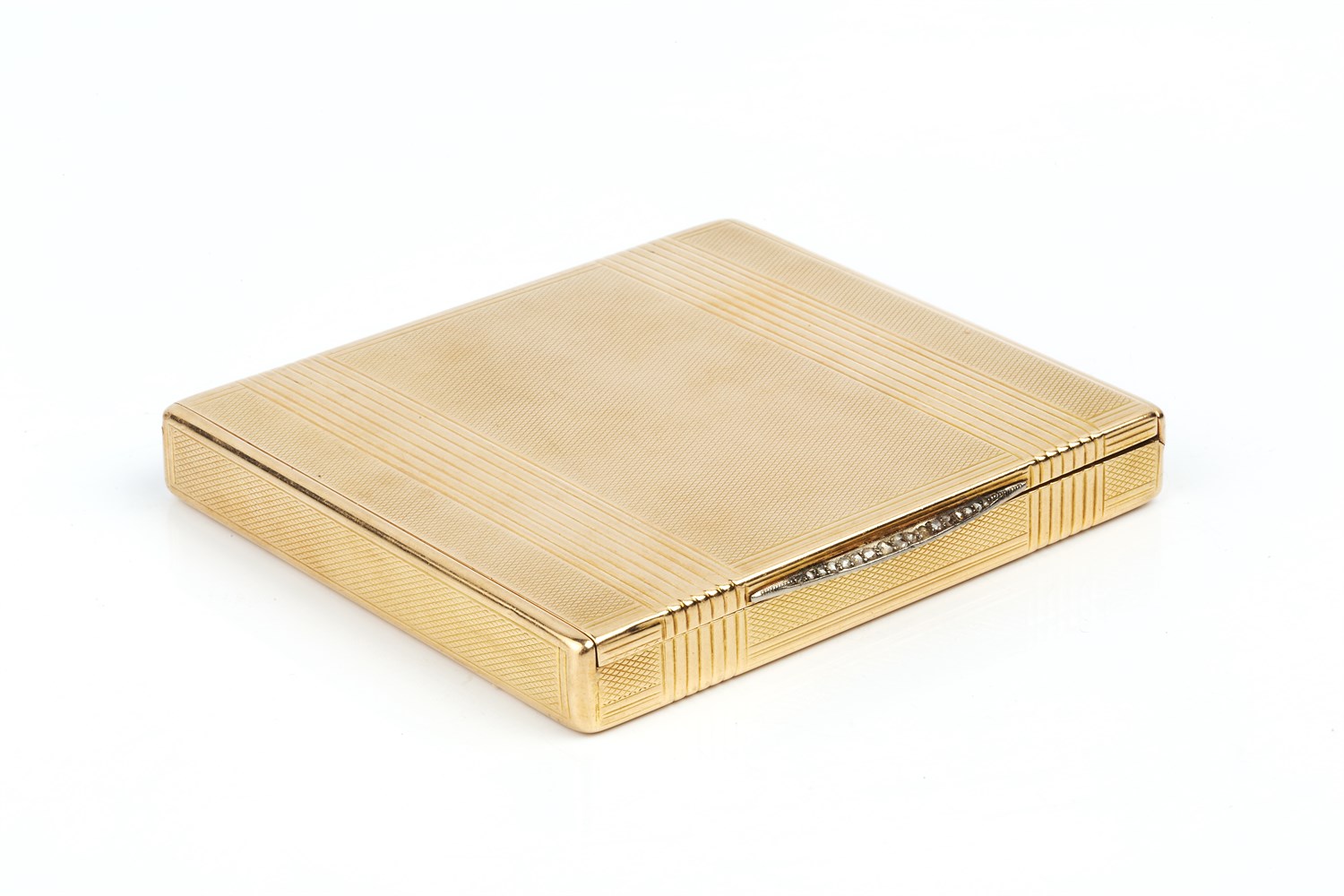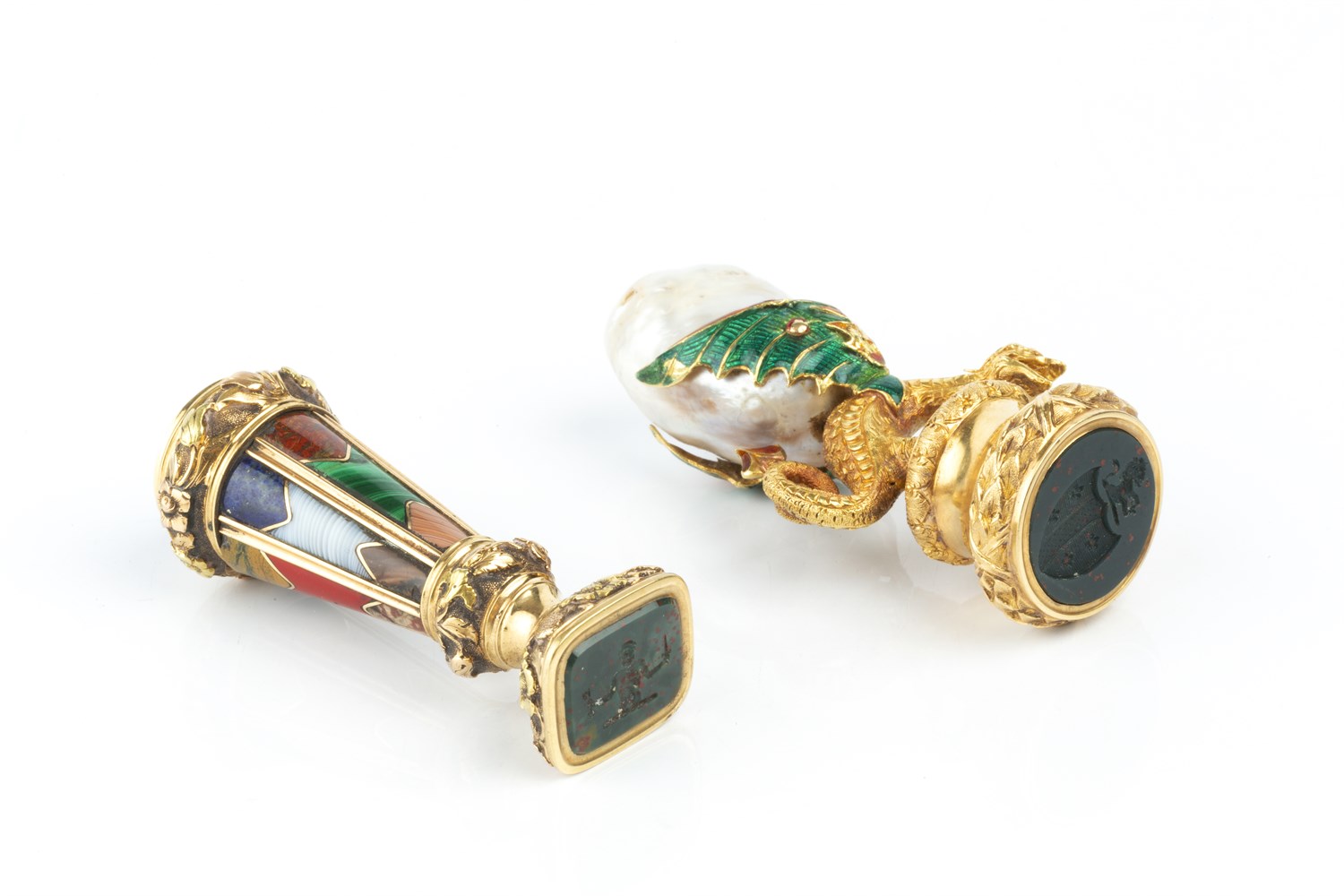 Mallams' two day Jewellery, Watches and Silver sale, which took place in December, achieved record-breaking results with total sales of almost £547,000 (including Buyers' Premium), 94% of lots sold and the highest number of bidding registrants to date.
The focus of day one was jewellery and watches, and gem set brooches proved extremely popular with three standout lots.
Achieving a hammer price of £8600 was lot 141, a French bird brooch set with sapphires and pink tourmalines, which soared well above its £500-£700 estimate, despite some condition issues. A diamond and gem set panel brooch by Cartier (lot 313), modelled as a stylised tree and featuring cabochon rubies and green agates, was also highly contested with the hammer eventually falling at £7000, against an estimate of £2000-£3000. A further panel brooch (lot 319), featuring a stunning oval black opal surrounded by approximately 4.7 carats of diamonds and supplied in its original retailer's case, similarly surpassed expectations to sell for a hammer price of £7500.
Antique Portuguese jewellery can be especially sought after by collectors. Lot 73 was one such example - a rare 18th/19th century cross of the Portuguese Order of Christ, featuring baguette-cut and kite-shaped garnets spaced by lasque and rose-cut diamonds. A number of online and telephone bidders were clearly enchanted by this lot and pushed the price to £4800, against an estimate of £1000-£1500.
Diamonds and aquamarines continue to prove a popular combination at auction, and an Art Deco aquamarine and diamond pendant (lot 335), suspending a kite-shaped aquamarine drop bordered by old brilliant-cut diamonds, sold for £2200. Lot 289, a striking aquamarine and diamond cocktail ring, also had a great deal of interest from online bidders and eventually sold for £2500, against an estimate of £800-£1000.
A circular locket (lot 67) dating back to 1830-40 and estimated at £300-£500, achieved a hammer price of £1300. A typical example of acrostic jewellery design, it was set with cushion-shaped gemstones including ruby, emerald and amethyst, with the first letter of each gemstone spelling 'regard', a popular sentiment in 19th century jewellery.
Strong interest in a collection of green paste jewellery also dating back to the 19th century (lot 55), including a rivière necklace and ear pendants, resulted in a hammer price of £3000, several times the £400-£600 estimate.
Day one of the sale concluded with a varied selection of wrist and pocket watches, including a gentleman's stainless steel and yellow gold automatic calendar 'Oyster Perpetual Datejust' bracelet watch by Rolex (lot 387), which sold for £4800, surpassing its estimate of £1500-£2000.
Day two of the sale focused on silver and objets de vertu, and the recent surge in the price of silver ensured huge online interest.  A set of three, George III silver tea caddies with a magnificent tortoiseshell outer box (lot 1053), was highly contested and was one of the star lots of the second day. Dating from 1770 and made by London-based silversmiths Daniel Smith and Robert Sharp, the rectangular bombe form tea caddies featured pinecone finials, with the stunning outer box featuring a domed top, pierced silver mounts and engraved, crowned lions. Estimated at £2000-£3000 this set achieved almost three times its top estimate, eventually selling for £8600.
Another tea caddy (lot 880) from the same period which sold well featured beaded borders, engravings of swags of flowers and bright cut decoration, as well as a hinged cover with a green stained carved ivory pineapple finial. Made by Henry Chawner in 1786, it was estimated at £500-£700 but achieved a hammer price of £1300.
An earlier, George II provincial coffee pot (lot 1030), dating from 1759 and estimated at £1000-£1500, also attracted a lot of interest and sold for £2600. Probably made by Sampson Bennett of Falmouth, it featured a tapering body, hinged domed cover and a leaf-capped, ebonised handle.  
One of the other outstanding items from day two, was lot 744, a pair of Queen Anne Scottish silver thistle cups. Featuring part lobed girdled bodies, beaded strap handles and plain foot rims, they were each engraved with the initials W over I.A, and bore the makers mark for Thomas Cleghorne, Edinburgh 1702, and the Assay Master's mark for James Penman. These cups achieved a staggering hammer price of £10,000 against an estimate of £5000-£8000.
A late 19th century Chinese export silver oval tea tray (lot 854), by Wang Hing, engraved with numerous water fowl in flight and amidst reeds, was another high achiever in the silver section. Measuring 56cm wide, and weighing approximately 84.5oz, it was expected to achieve £1000-£1500 but a flurry of interest pushed the hammer price to £4600.
In the Objets de Vertu section there were two items of note: lot 603, a 15ct square, gold powder compact by Frederick Thomas Buckthorpe, London 1921, featuring a diamond set thumbpiece which sold for £3700 (estimate: £2500-£3500), and lot 687, a set of two 19th century yellow metal desk seals, one modelled as a dragon, which sold for £1700, almost double its top estimate of £700-£900. 
Mallams is now accepting entries for its next Jewellery, Watches & Silver Sale provisionally scheduled for April 2021. If you have any items of interest, please call 01865 241358 or email Mallams' jewellery and watches specialist, Louise Dennis, at louise.dennis@mallams.co.uk or our silver and objets de vertu specialist, Alicia Rogers, at alicia.rogers@mallams.co.uk