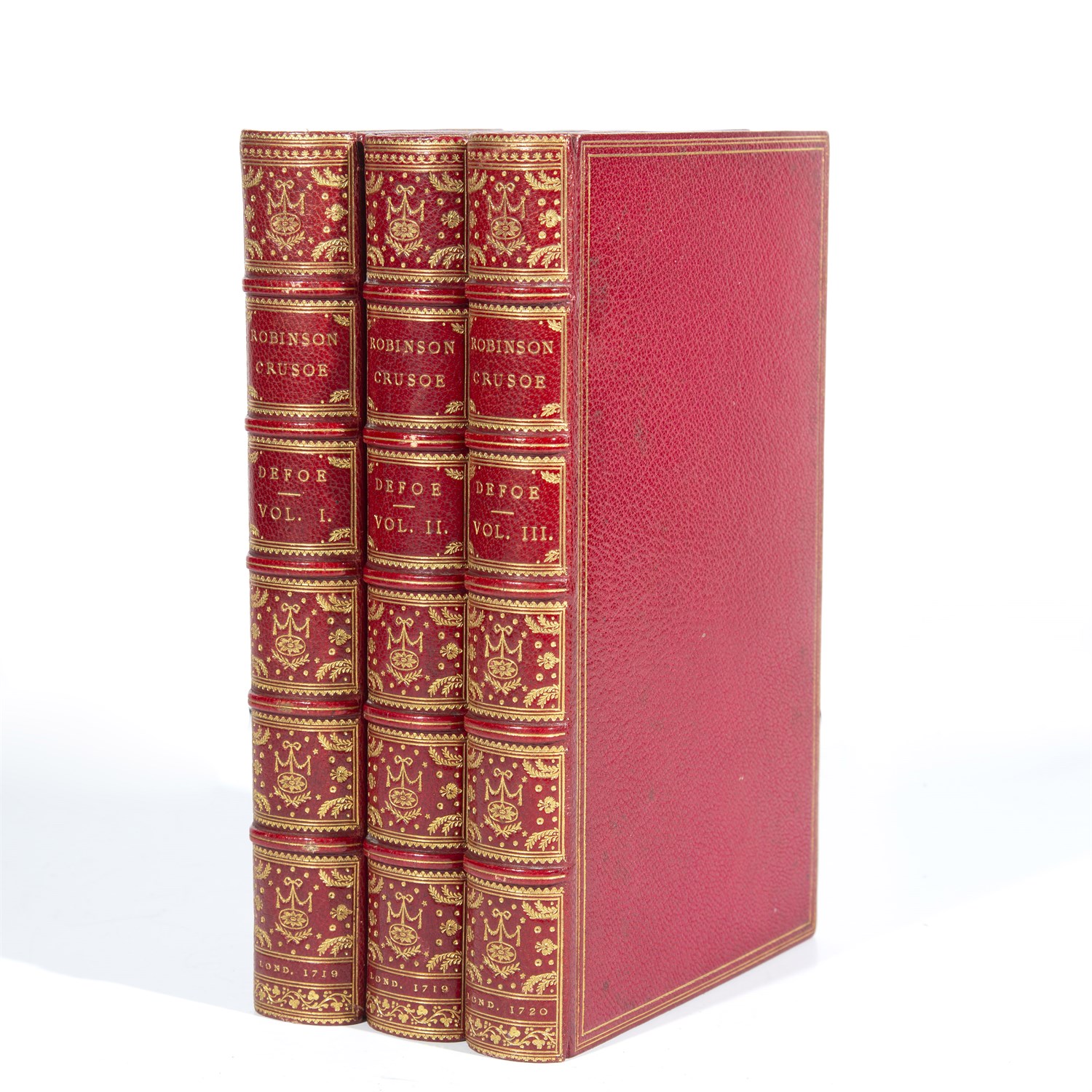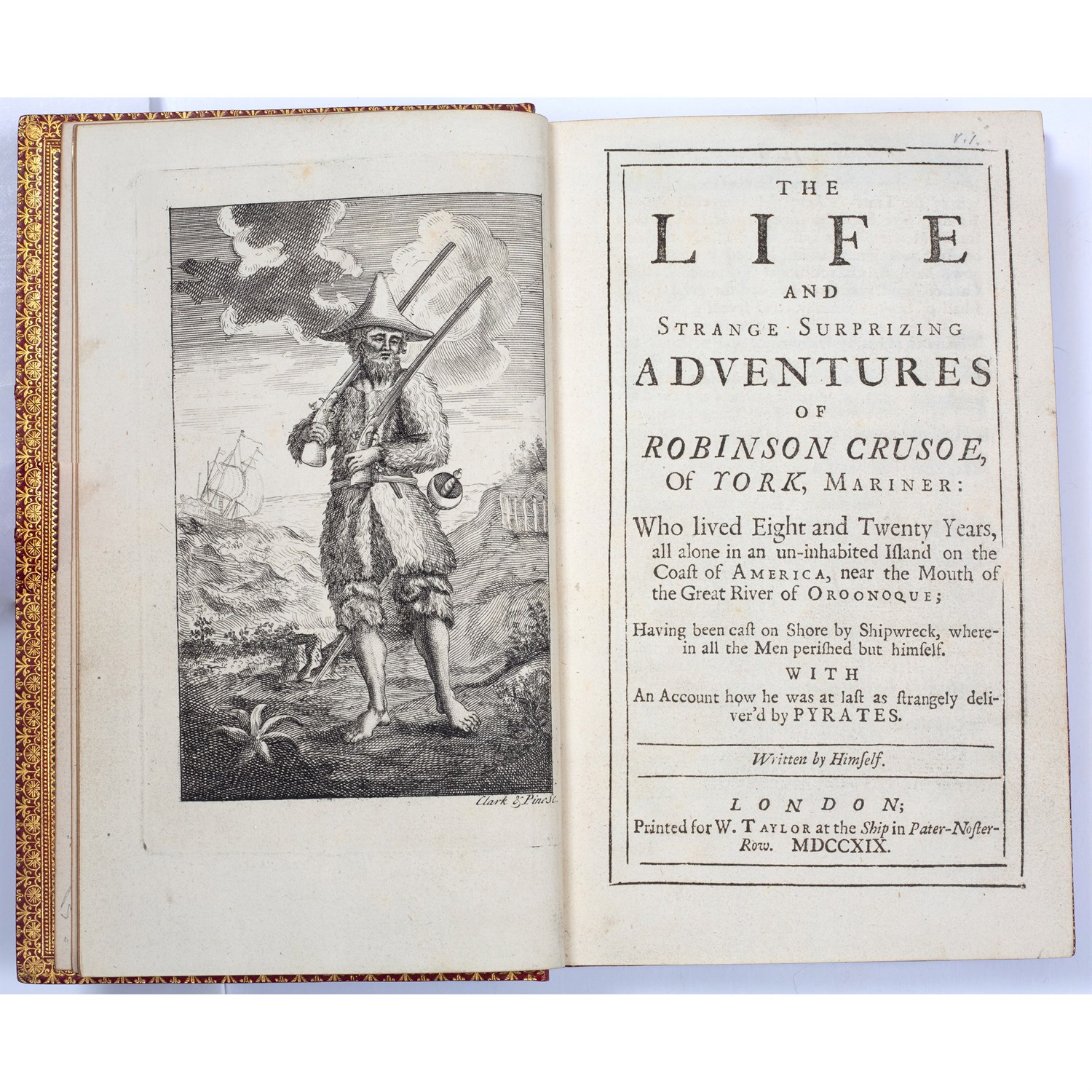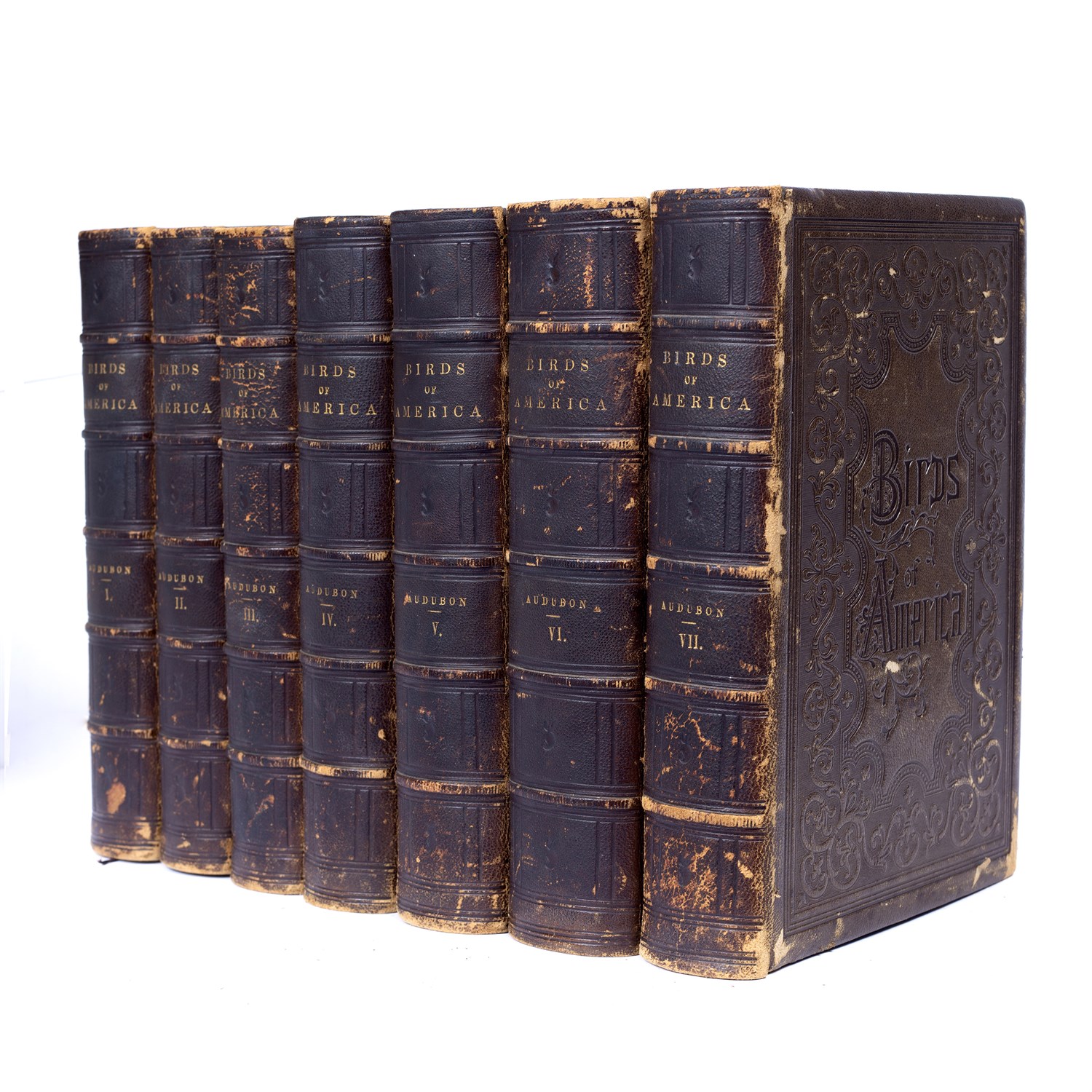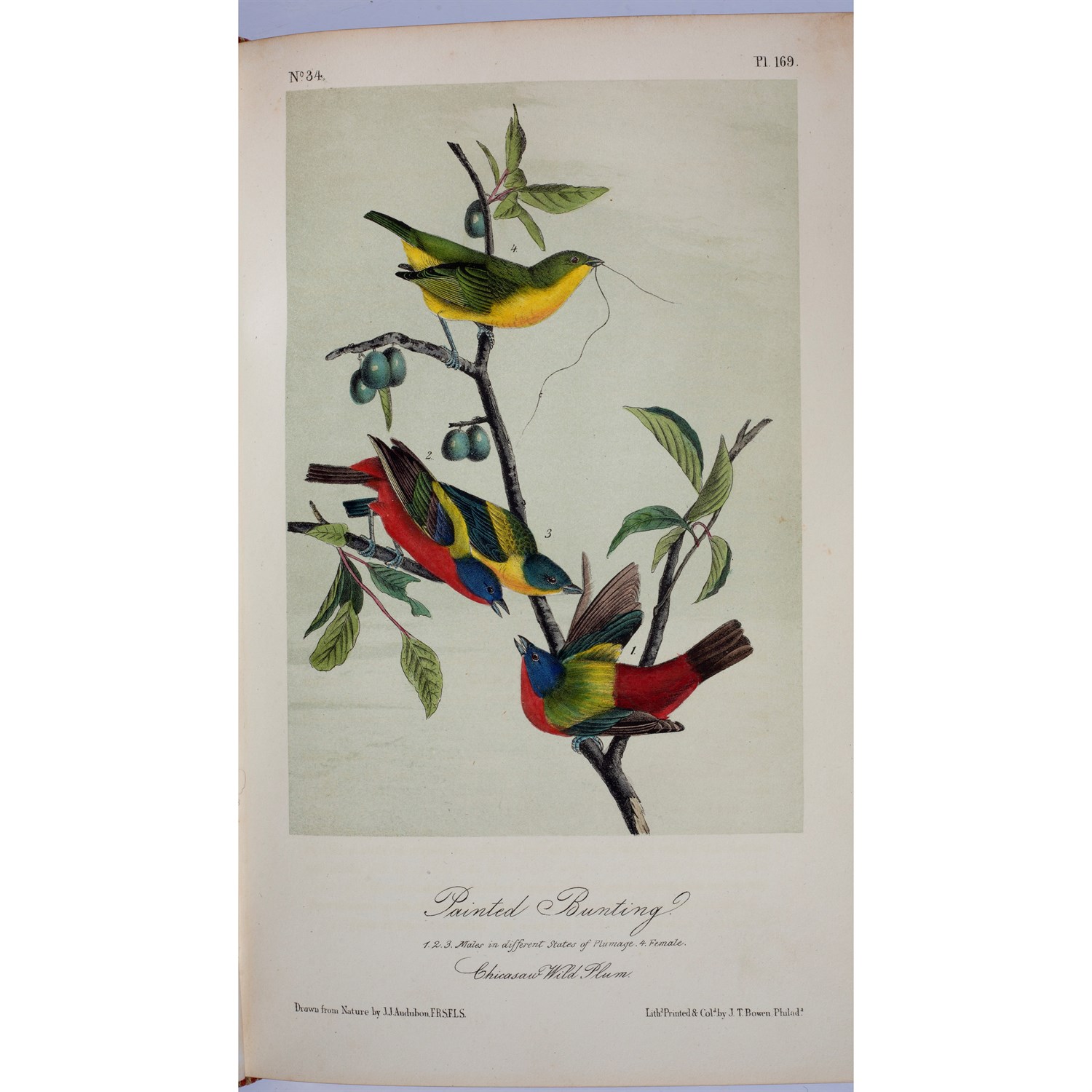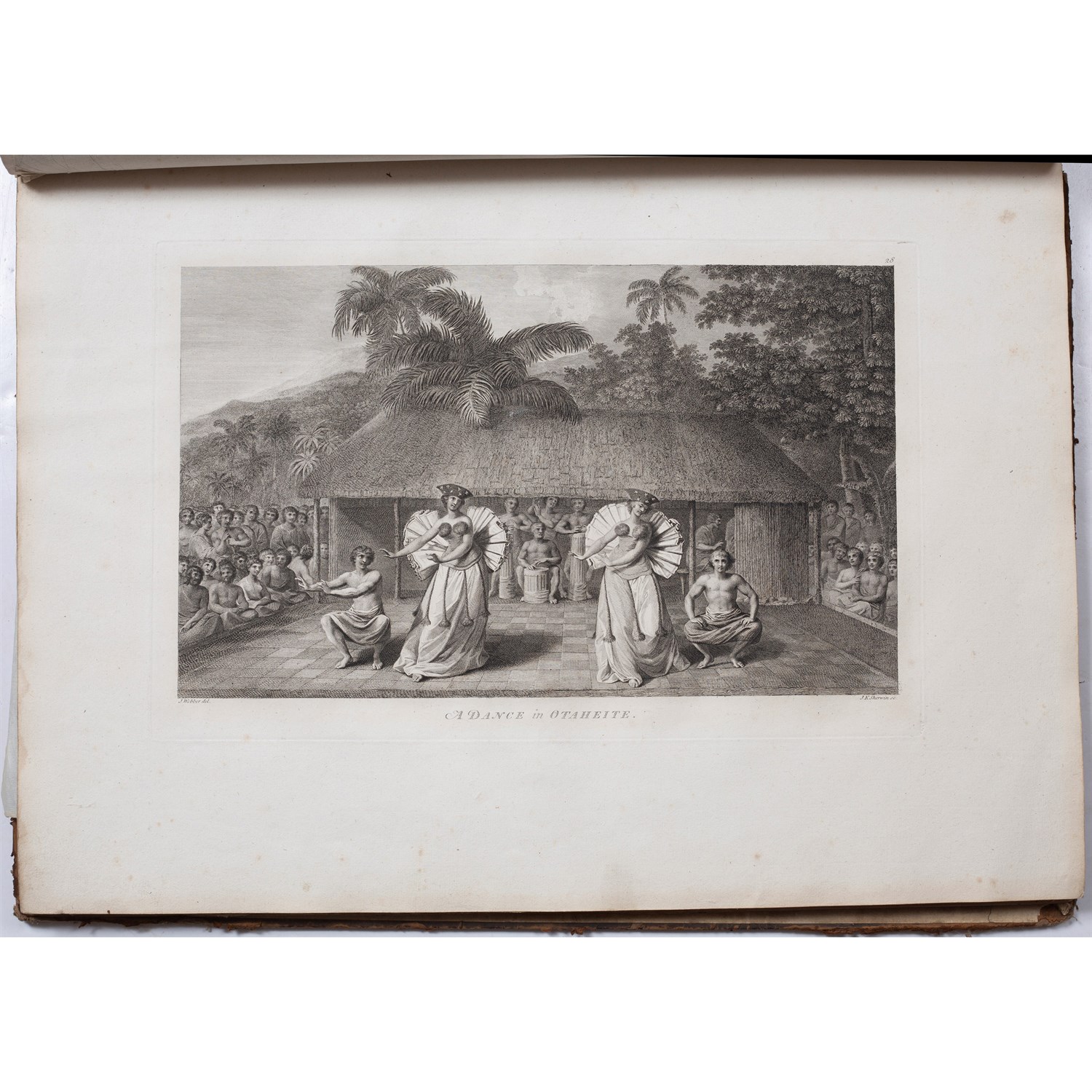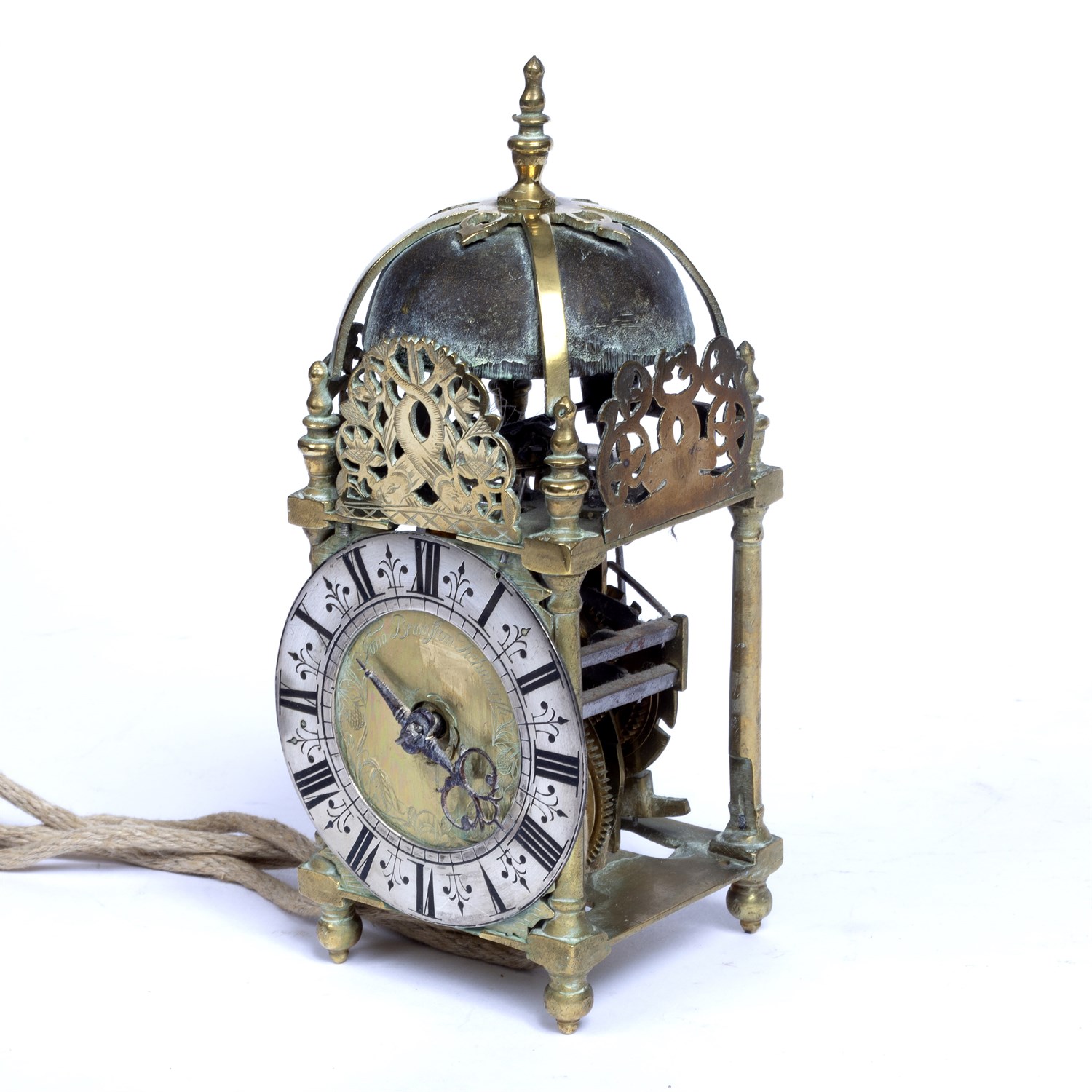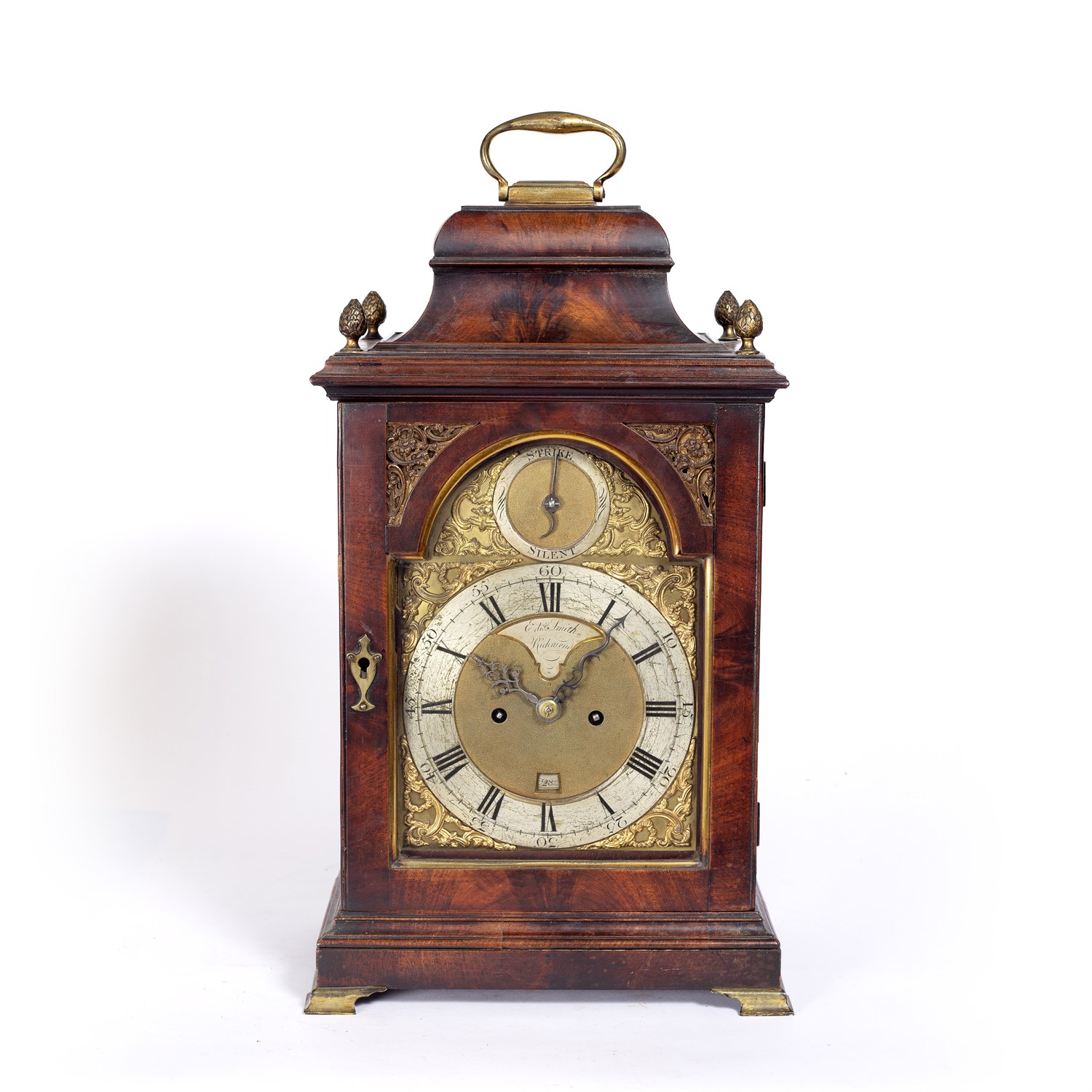 Mallams' 22 September Oxford Library Sale featured over 500 lots, and made just under £160,000, approximately 17% above top estimate.
A three volume set of Robinson Crusoe 1st editions by Daniel Defoe (lot 363), saw some fierce competition, eventually selling to a phone bidder for a staggering £46,000, soaring well above its £4000-£6000 estimate.
The set comprised 'The Life and Strange Surprising Adventures of Robinson Crusoe of York Mariner' (1719), 'The Farther Adventures of Robinson Crusoe being the Second and last part of his life and of the Strange Surprising Accounts of his Travels Round Three Parts of the Globe' (1719) and 'Serious Reflections During the Life and Surprising Adventures of Robinson Crusoe with his vision of the Angelick World' (1720). All three volumes had pencil notes on the end papers and advertisements at the back.
Another set of books, this time a 7 volume set by John James Audubon entitled 'The Birds of America from Drawings made in the United States and Their Territories' (lot 364), also sparked interest. This Second Octavo Edition set, with coloured plates by J T Bowen, and bearing the label of C.S Francis & Co Booksellers, 554 Broadway, New York, achieved an online bid of £15,000, three times mid estimate.
An album containing sixty numbered engravings after John Webber by W Sharp, B.T. Pouncy, P Benezech, W Augus, S Smith, W Woollett, W Byrne et al (lot 361) was another popular lot. Depicting Captain Cook's third expedition to the Pacific Ocean in 1776-1779 and including two tipped in folding maps, this album saw some strong bidding, with the hammer eventually falling at £6200, just topping the high estimate of £6000.
Mallams' Oxford Library Sales always include an eclectic mix of items alongside the fine books on offer and one such item was lot 98, a painted pine door from 2 Polstead Road, North Oxford. This was the home of T E Lawrence and his family until 1921. Thomas Edward was affectionately called 'Ned' by his family, but later became known to the public as 'Lawrence of Arabia' due to his military activities, and his subsequent book about his time in the Middle East, during World War I.  The significance of this painted pine door was that it was covered in various pencil markings indicating the height of Ned and his siblings between 1900 and 1906.  The provenance of this item meant it had real local significance and it was no surprise that it sold for more than double its top estimate at £2800.
Clocks also performed well at the sale, with lot 218, a late 17th century brass lantern clock, signed 'Jona Bramston, Tichmarsh', going for £2400 against an estimate of £600-£800 and lot 100, a George III mahogany bracket clock with an arched brass dial signed 'Edw. Smith Richmond c 1780' achieving a top bid of £2000 (estimate: £1000-£1500).
Mallams Oxford is now inviting entries for its November Jewellery, Silver and Watches Sale and its December Design + Modern Art Sale. If you have any items you are considering selling at auction please email oxford@mallams.co.uk for a free, informal valuation.
All prices are subject to a 30% buyers' premium (VAT inclusive).