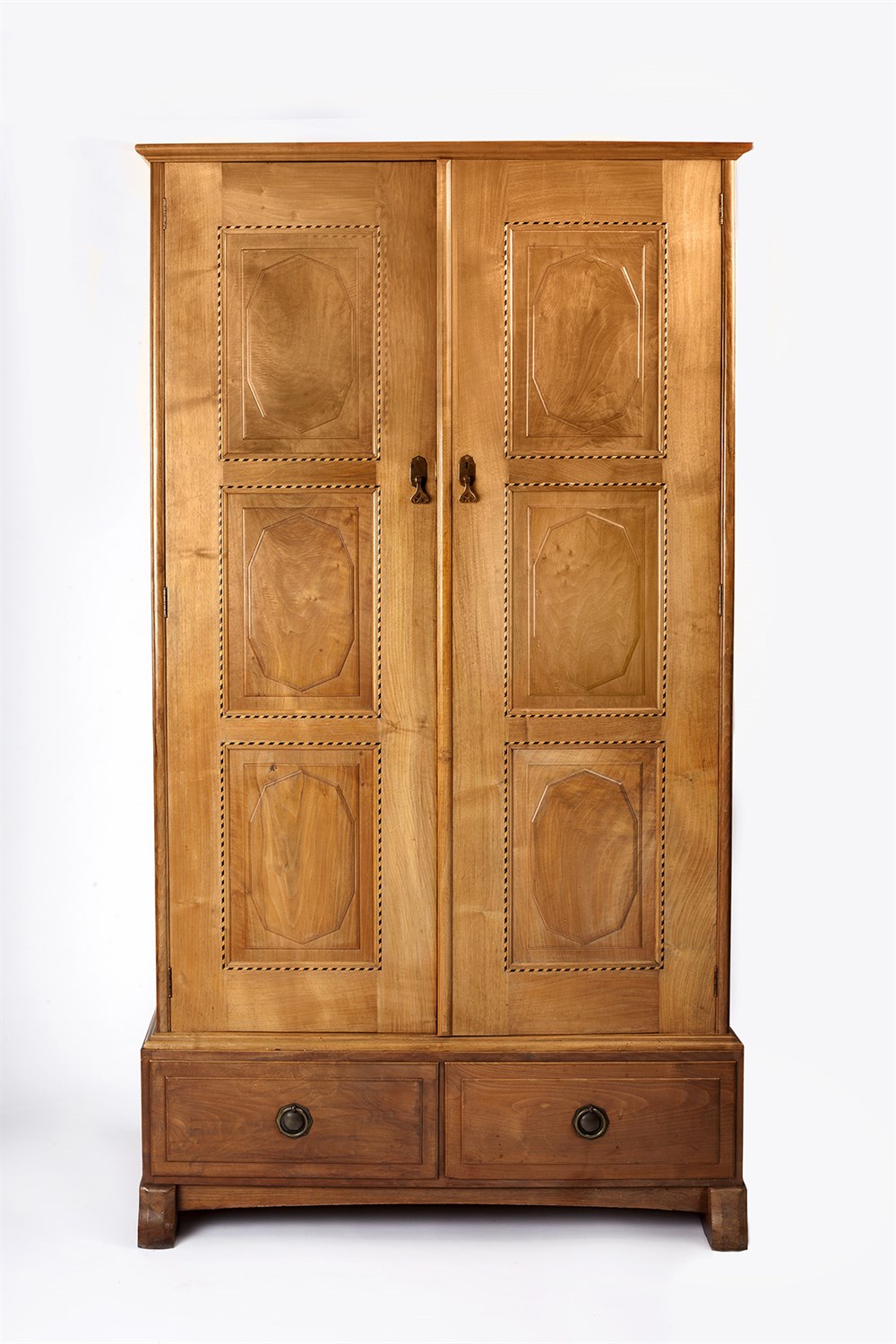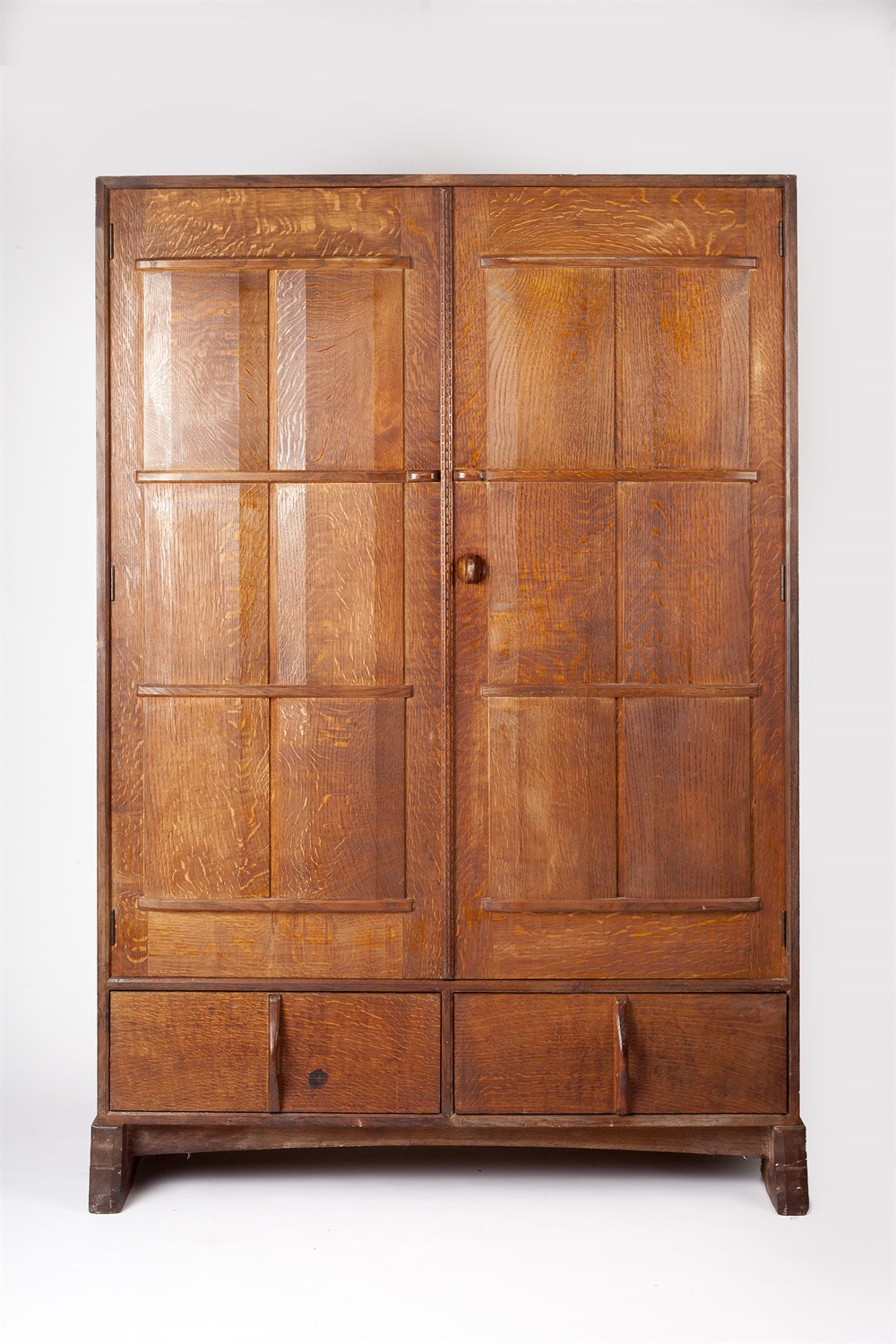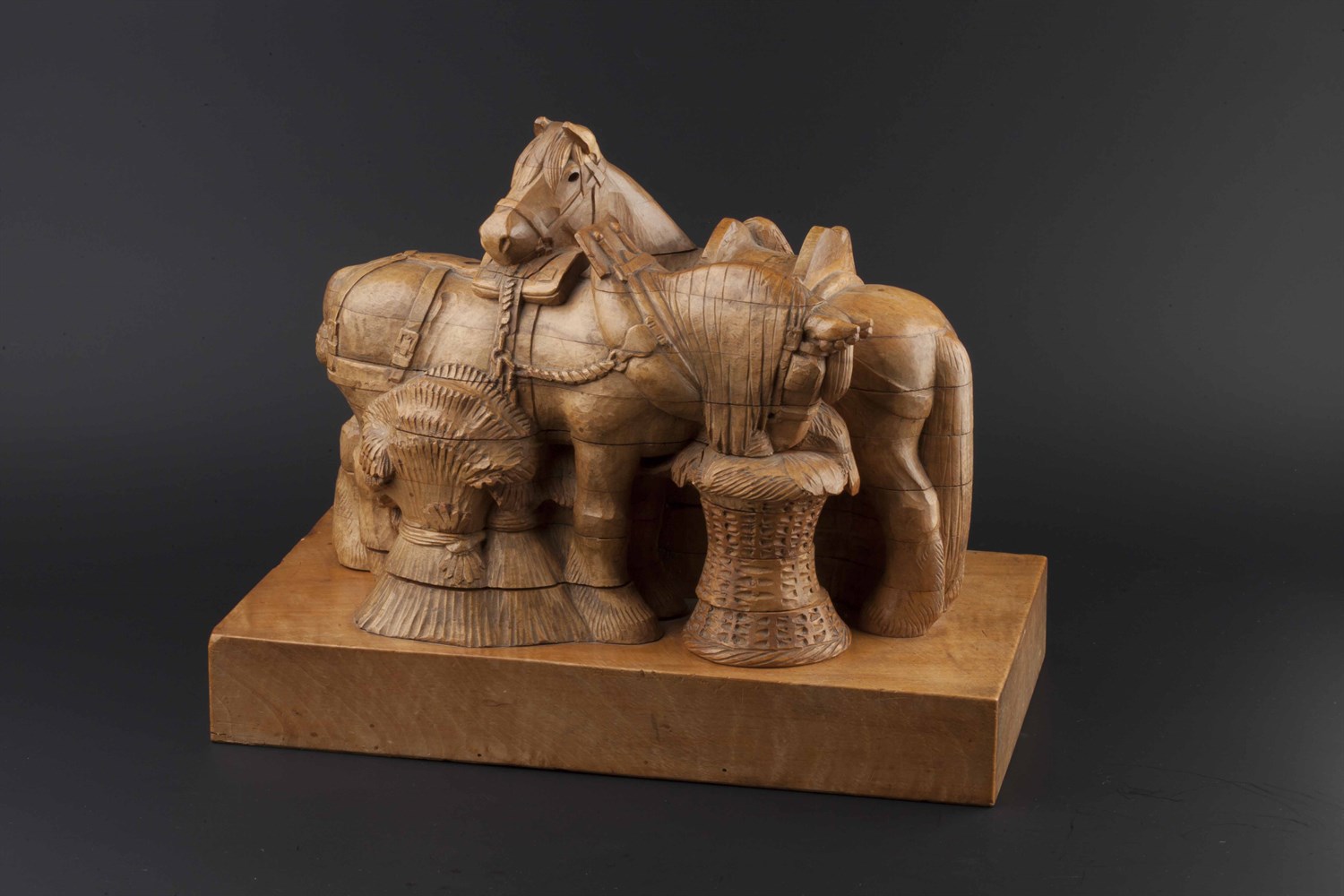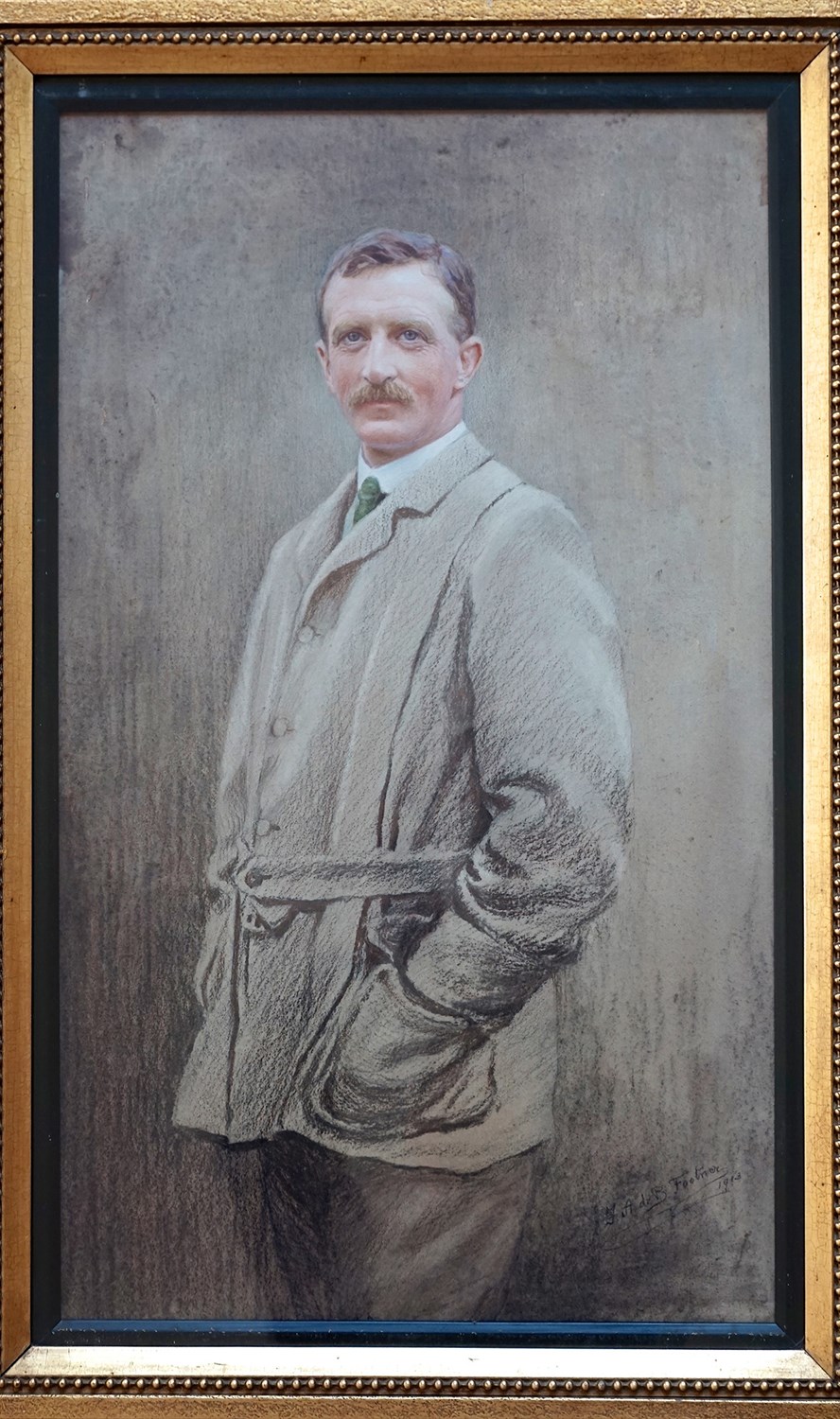 TEXTBOOK ARTS AND CRAFTS FURNITURE FROM THE FAMILY OF A WEST MIDLANDS BREWER COME FOR SALE AT MALLAMS IN OXFORD ON MAY 25
Works made by Peter Waals and the Barnsley family carry estimates from £600-12,000. Like many industrialists of the period Arthur Mitchell, whose father Henry founded the Smethwick brewery that would become Mitchell and Butler, yearned for life away from the grime of urban Britain.
In 1920 he bought Glenfall House, a Regency villa and parkland two miles east of Cheltenham and employed leading figureheads of the burgeoning Arts and Crafts movement to develop his rural idyll in Gloucestershire. Norman Jewson designed terraces and decorative ironwork in the gardens while Sidney Barnsley (1865-1926) provided the architectural woodwork for the interior. Mitchell ordered his handcrafted furniture from Peter Waals (1870-1937) in Chalford and the Barnsley workshop in nearby Sapperton.
Following Mitchell's death in 1965, much of the contents of Glenfall was sold by public auction. Ten items of furniture were purchased at the sale by the Cheltenham Art Gallery & Museum, with other Glenfall items joining its Arts & Crafts collection at a later date.
Pictured: A wardrobe and stand in walnut with ebony and holly stringing by Peter Waals, estimate £5000-8000 at Mallams Oxford on May 25. The handles were probably made by the architectural blacksmith Norman Bucknell.
Some of the 14 pieces consigned to Mallams are thought to be part of a suite of furniture, parts of which are recorded in ledgers in the Gloucester archive, that was made by Waals in 1929 and 1931 'for Mrs R Cole's London flat'. Cole was Mitchell's daughter with the furniture commissioned as a wedding present.
A panelled wardrobe and stand fashioned in a beautifully figured walnut with ebony and holly stringing comes from the Waals workshop. The ring and drop handles were probably by the craftsman Norman Bucknell who worked a smithy in the village of Waterlane. It is estimated at £5000-8000.
An elegant Waals dressing table swing mirror, also in walnut, is pitched at £800-1200.
A trademark oak two-door wardrobe with shaped feet and carved open handles by Sidney Barnsley is estimated at £5000-8000, while a walnut side table with two fitted drawers and a curved stretcher stamped 'Barnsley' is expected to bring £600-1000. It was made by son Edward who continued the family tradition, making fine furniture according to his father's philosophy.
pictured: An oak two-door wardrobe by Sidney Barnsley, estimate £5000-8000 at Mallams Oxford on May 25.
From the same source is Tribute to the Horse, 1956, a signed and dated maquette by another member of the Cotswolds artistic community, sculptor William G Simmonds (1876-1968). Domestic and farm animals were his favoured subject with this group, shown at the Royal Academy in 1956, beautifully carved as two shire horses at harvest time. Its layered construction – made in sections fitting together with dowels – recalls Simmonds interest in wooden toys. He was a skilled maker of marionettes and a puppet master – his wife Eve providing costumes for occasional performances.
For more information contact department Philip Smith, Head of Modern & Post-War Art and Design at Mallams, on 01865 241358
pictured: Tribute to the Horse, 1956, a signed and dated maquette by William G Simmonds, estimate £4000-6000 at Mallams Oxford on May 25.
pictured: A portrait of Arthur Mitchell, 1931, by Frances Amicia de Biden Footner (family collection).