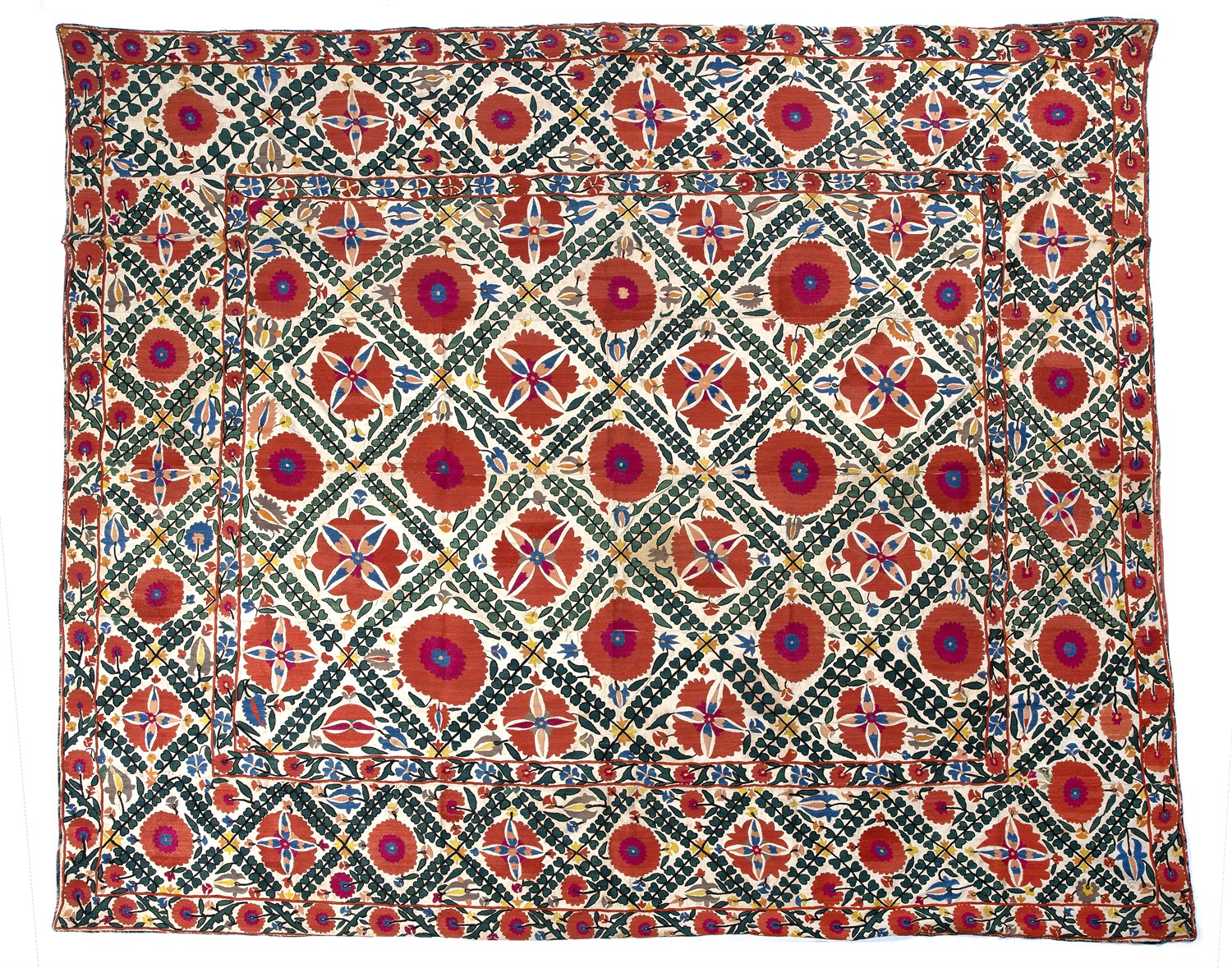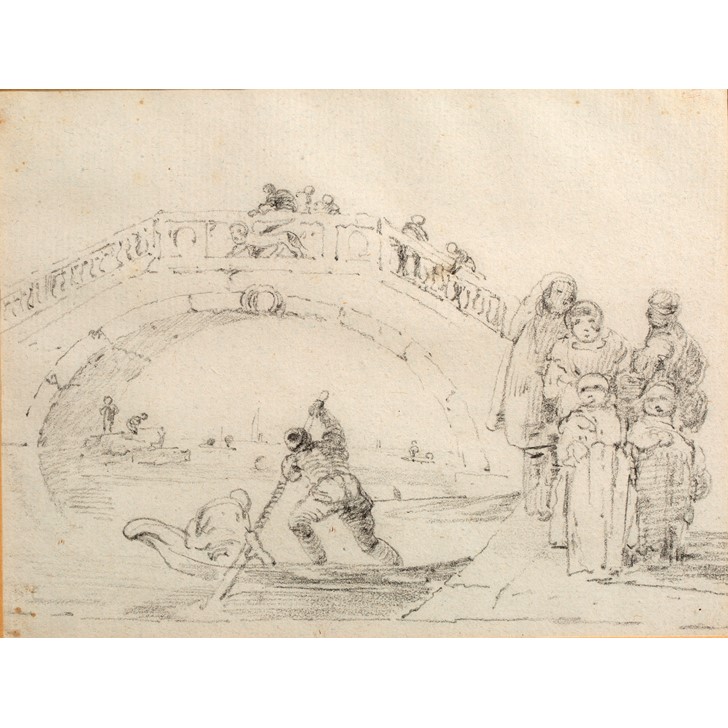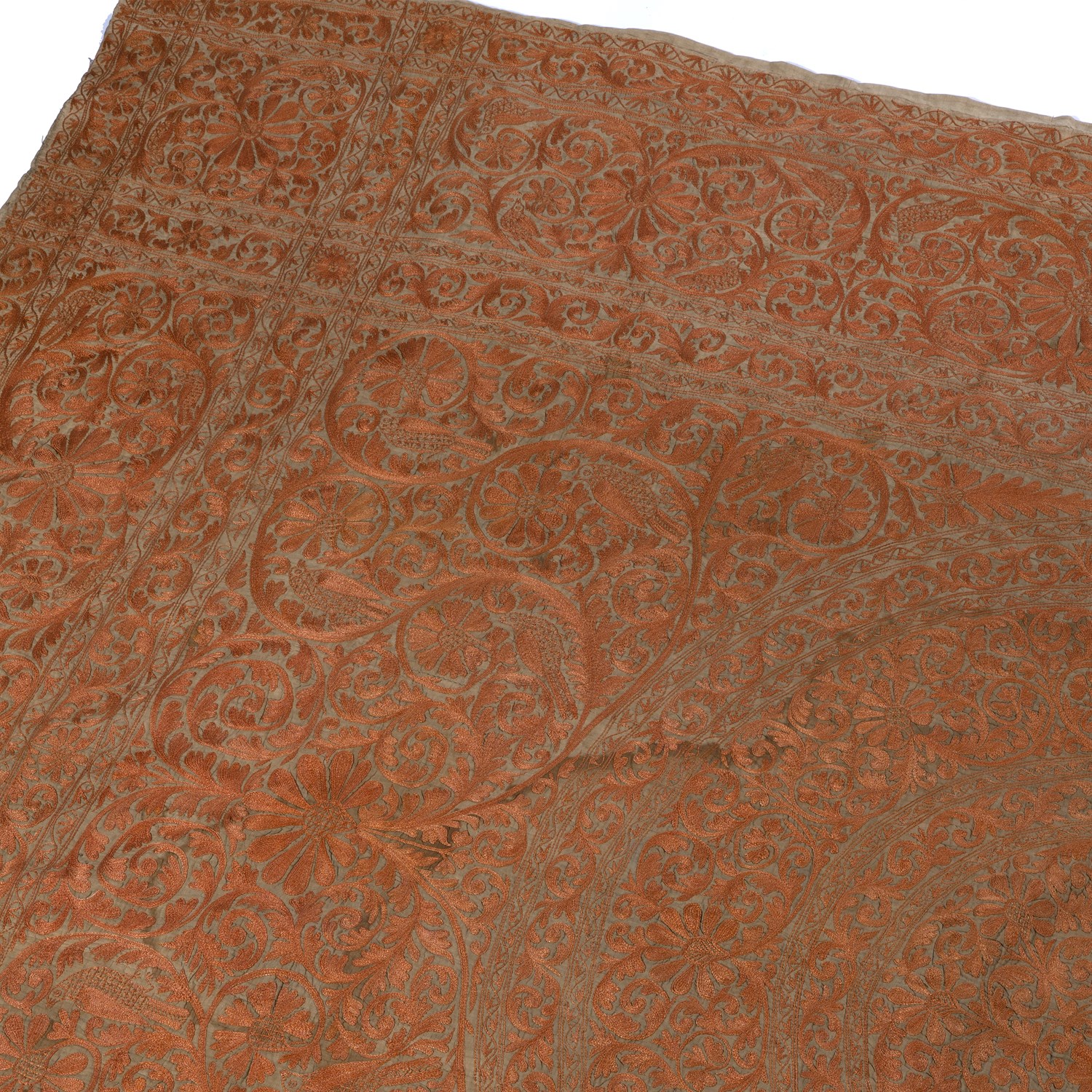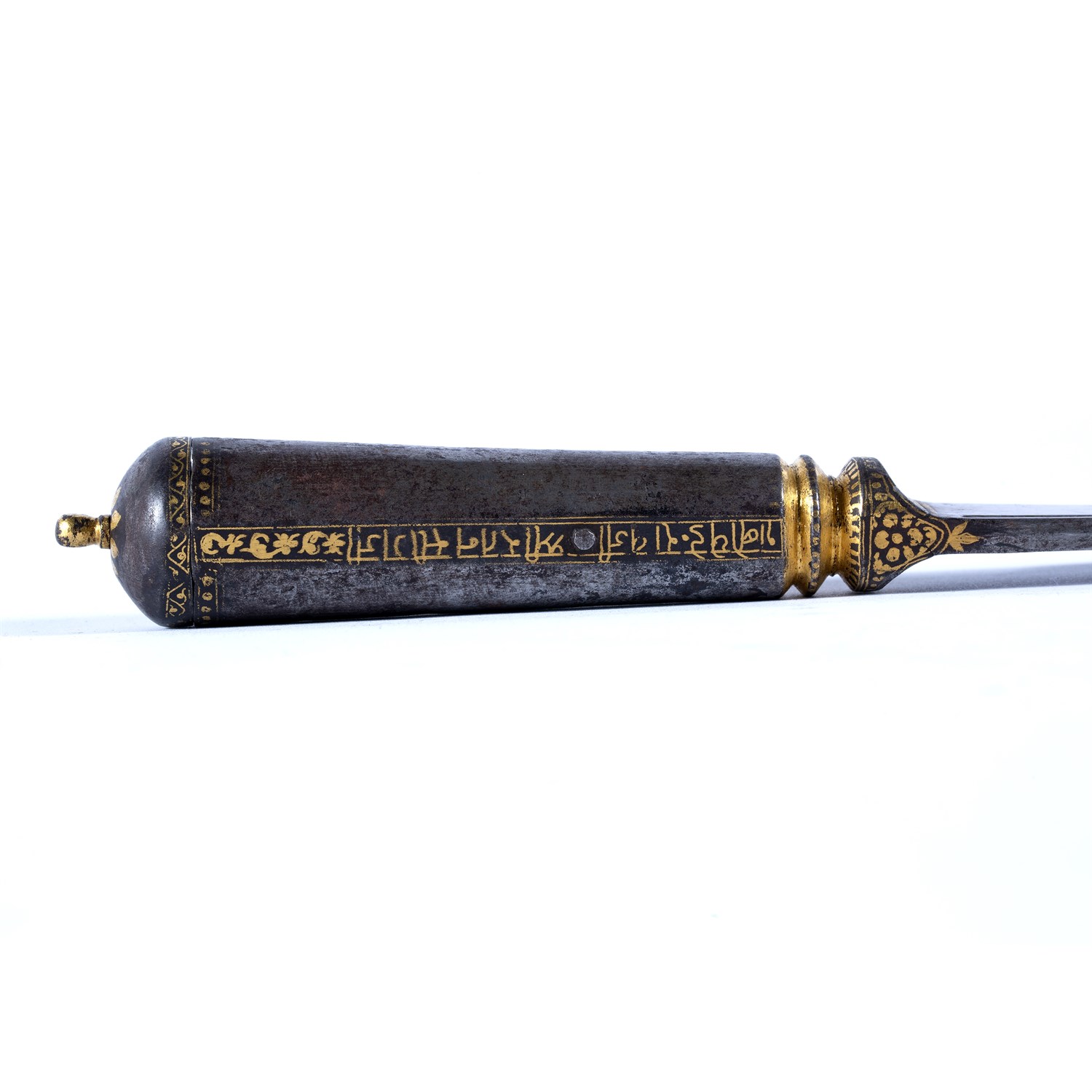 A small group of Central Asian textiles feature in our Indian and Islamic Art Sale on 12 September in Cheltenham. They are part of a private collection from the late Penelope Hotchkis (nee Ionides, 1882-1974) the daughter of Alexander Ionides (1840-1898). The Ionides were leading patrons of modern art and design in the second half of the nineteenth century and it was Alexander who commissioned 1 Holland Park, one of the key London houses of its day, designed by Philip Webb.
An unusual embroidered panel (lot 185) is of Greek/Cretan origin and dates from the 19th Century. It includes intricate embroidery using burnt orange thread on linen and features a design of birds amongst swirling flowers and foliage. Estimated at £1000-£2000.
A small group of Suzani panels from Uzbekistan feature in the sale including lot 186, a fine example which has an embroidered floral motif on the central panel and border. A Suzani was traditionally made by Central Asian brides as part of their dowry, to be presented to the groom on their wedding day, and often incorporated motifs such as the sun and moon, flowers and vines and occasionally birds or fish. Estimated at £1000-2000.
Another item of note in Mallams' Indian and Islamic sale is a large Safavid tinned-copper basin from Iran, dating from the 17th Century (lot 118). The top part of this basin is decorated with repeating, engraved cusped medallions and calligraphic panels in nasta'liq (one of the main Persian calligraphic styles developed in Iran in the 14th and 15th centuries) and the lower part includes engravings of horned animals. The basin has a signed mark on its base. Estimate £800-1200.
An Indian knife (lot 23) is one of a small group of Islamic and Indian swords and daggers included in the sale. Dating from the 18th/19th Century, it features a panel at the top of the hilt where Sikh calligraphy appears in gold (an unusual feature), and the blade is engraved with a top groove. It carries an estimate of £800-1200.
To see our full catalogue and viewing times for the sale please click here