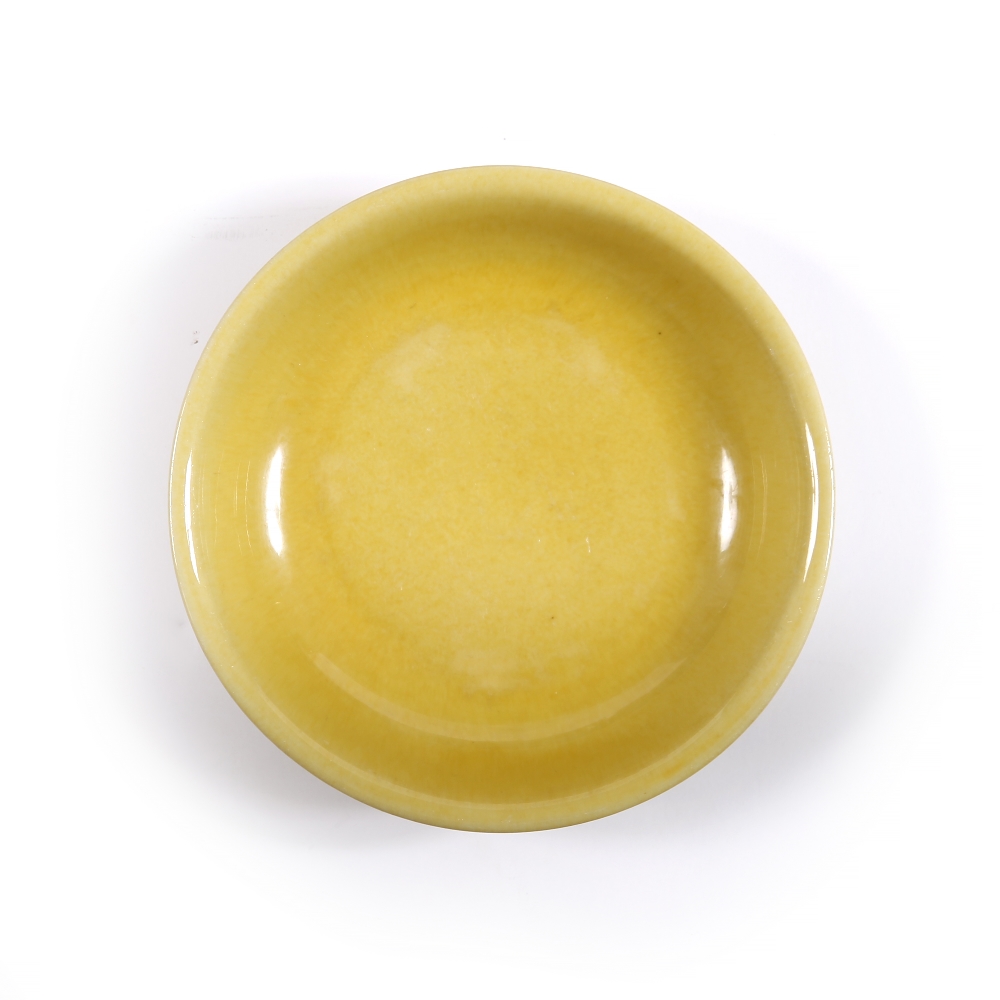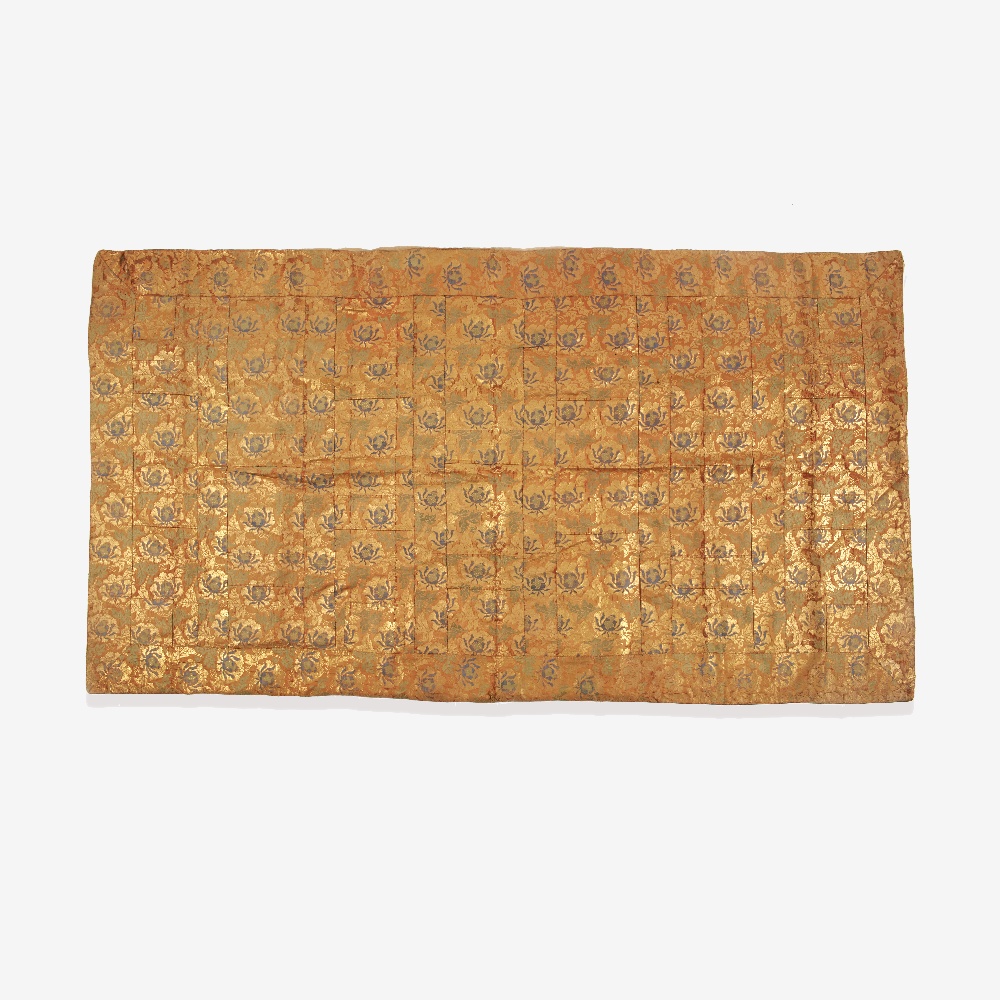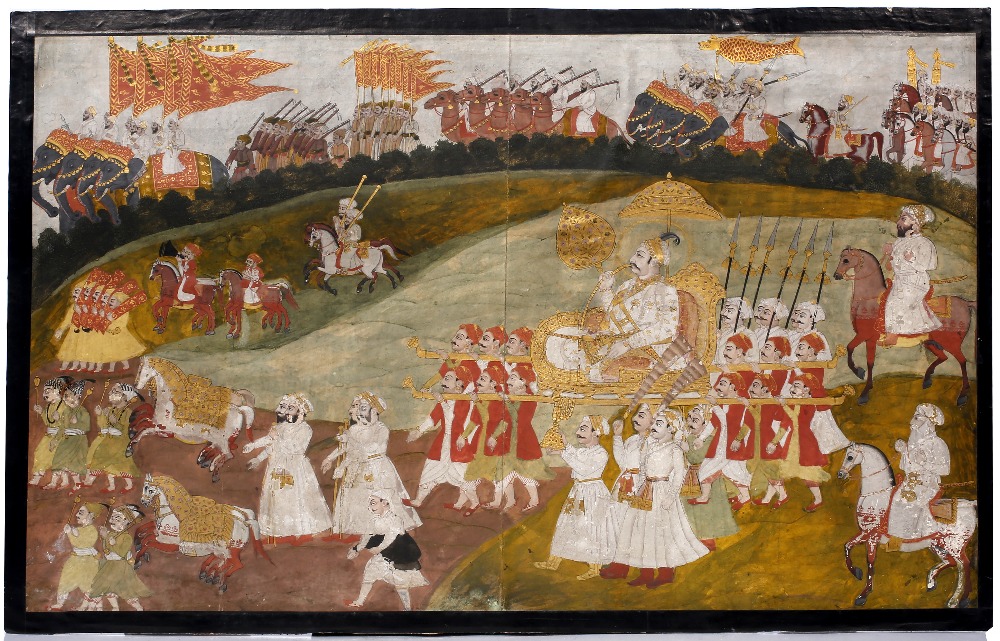 A Chinese Imperial yellow saucer from the Ming period with six character Jiajing (1522-1566) mark is one of the many interesting and varied lots in Mallams Chinese, Indian, Islamic and Japanese Art auction next week in Cheltenham on the 26th and 27th.  The dish which has come from a Cheltenham estate is estimated at £2000-3000, but has generated considerable interest before the sale from the Far East.
Day one has a good selection of paintings, porcelain, bronzes, jade, ivory, lacquer and scrolls, as well as interesting and large selection of Chinese textiles. Included in the textiles are embroidered robes, skirts and jackets dating from the 19thCentury, as well as a Kangxi (1662-1772) gold thread panel estimated at £300-500.
The second day moves onto Indian, Islamic and Japanese Art including his late 18th century Rajput miniature recently consigned for sale at Mallams in Cheltenham that comes with an excellent provenance. As indicated by a pencil inscription verso reading Deccan painting, collected by Prof HN Moseley FRS before 1882, it comes from the family of a celebrated British naturalist who sailed on the HMS Challenger survey exhibition of 1872-76.
Henry Nottidge Moseley (1844-91) was also a key figure in the negotiations surrounding the Pitt-Rivers donation. After a decade of discussion, it was Moseley who, with anthropologist Edward Burnett Tylor, oversaw the transfer Lt Gen Augustus Pitt-Rivers' collection of 22,000 objects from London to Oxford University in 1884.
The miniature, measuring 12 x 20in (30 x 50cm), depicts an elaborate procession of courtiers, foot soldiers and horse, elephant and camel cavalry, centred by a figure smoking a hookah pipe in an open sedan, thought to be the Mughal emperor Muhammed Shah (1702-48). A similar painting is illustrated in Gold, Silver and Bronze from Mughal India by Mark Zebrowski attributed to the Kishangarh court.
The Rajput miniature carries an estimate of £4000-6000.