Ahead of our Modern Art + Design auction on the 17 & 18 of May, we look at the collection of Margaret Bailey. The collection starts the auction and features significant names from the 20th century such as John Piper, Prunella Clough, Keith Vaughan, and Alan Reynolds, to name a few.
 Margaret's passion for British art made collecting a joyous, life-long commitment that she encouraged her family to share. Gallery and studio visits were frequently on the agenda for family get-togethers. Yet even they were surprised by the extent of the collection, which we are pleased to offer for sale. Most of the works were acquired from major London galleries including the Redfern Gallery and Abbott and Holder. Due to space limitations in her West Hampstead flat, artworks were rotated into the limited hanging space. We take a look at a few highlights from the collection.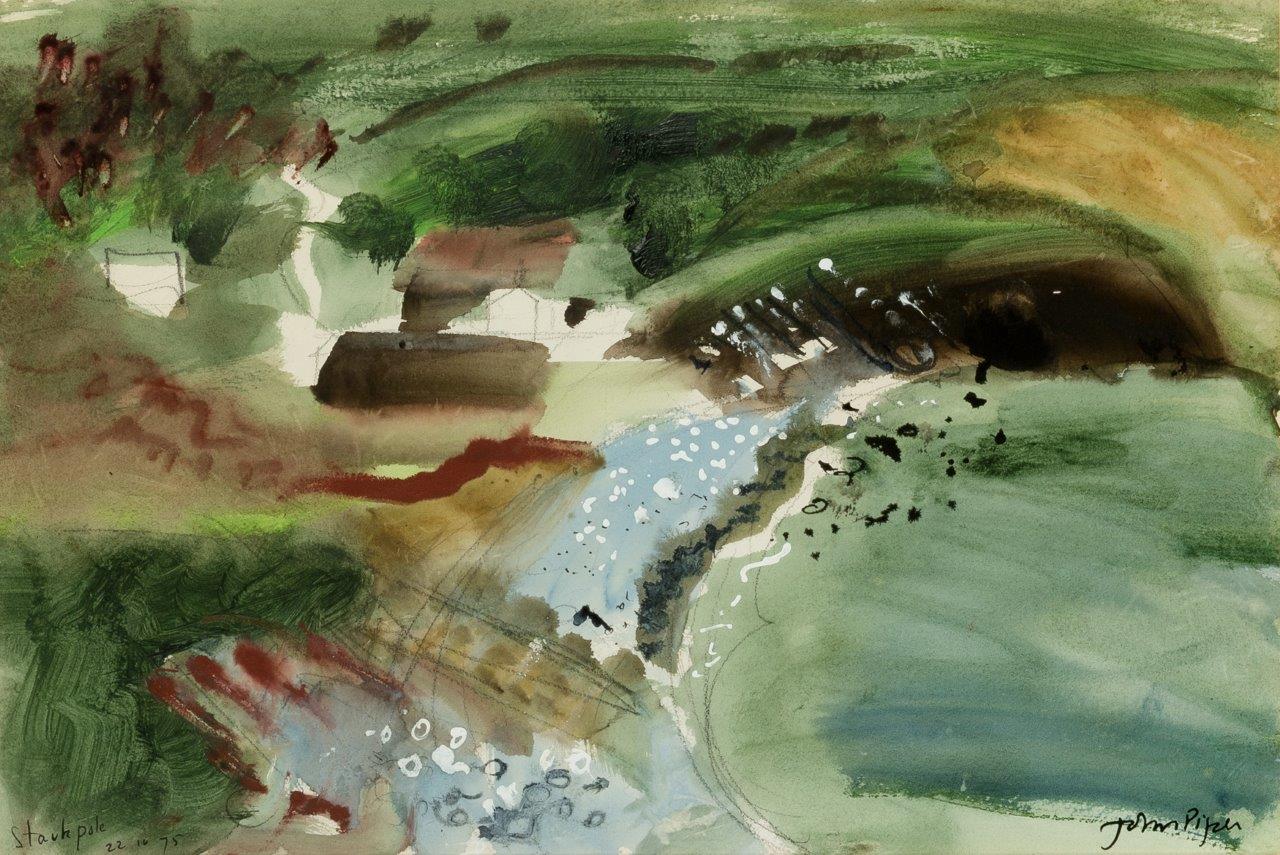 One of Margaret's favourite paintings in the collection is the above gouache by John Piper. The composition captures the rugged beauty of the Welsh coastline, with its jagged cliffs and crashing waves, while the vibrant colors add a sense of liveliness and energy to the scene. The work was purchased by Margaret from Marlborough Fine Art and occupied a prominent space in her flat. The work carries an estimate of £3000-5000.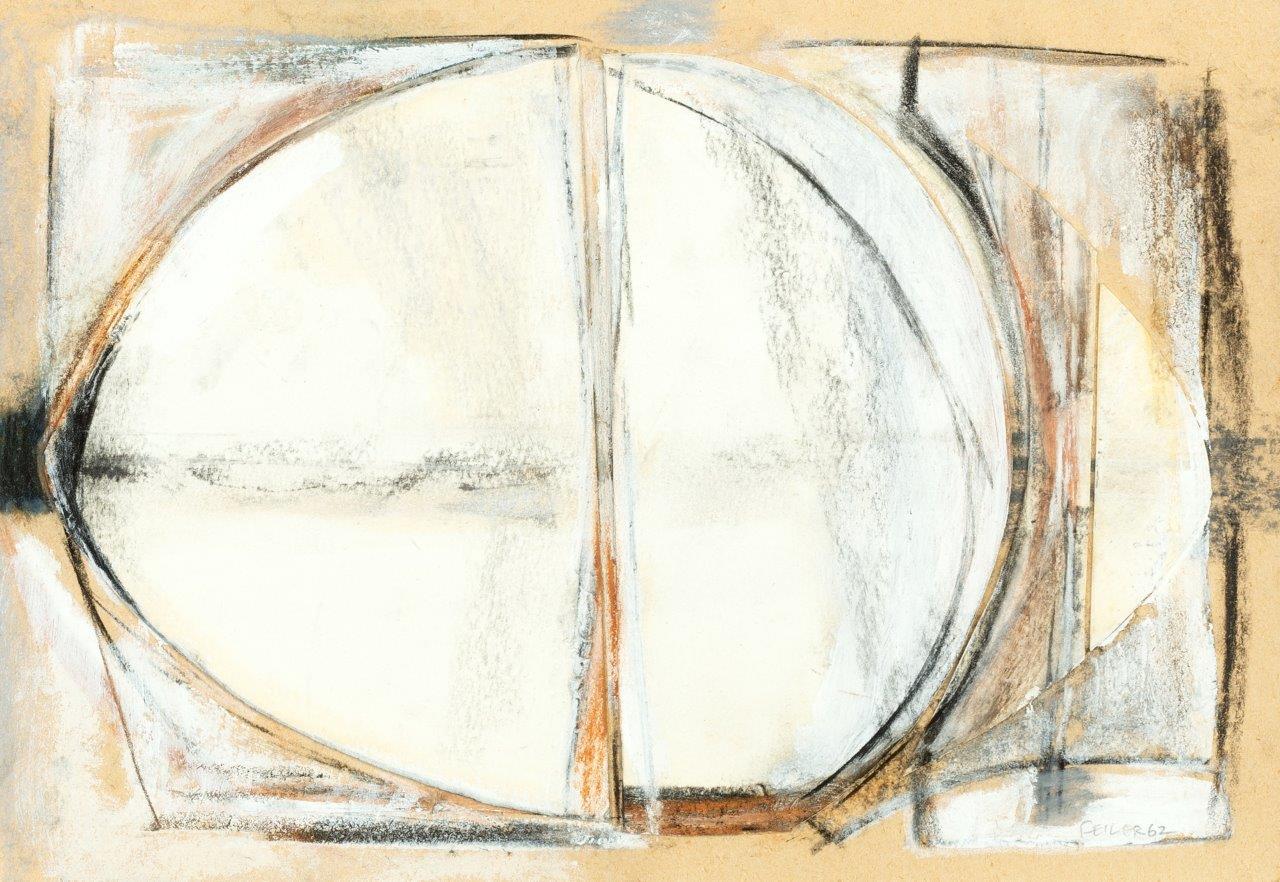 Lot 44 - PAUL FEILER (1918-2013) PORTH LEDDEN, 1962
The varied collection also features a number of St Ives School works including this mixed media collage by Paul Feiler. 

Feiler's use of texture and layering adds depth and complexity to the work, drawing the viewer's eye in and inviting them to explore the various elements of the composition. Other St Ives School featured in the collection include works by Wilhelmina Barnes Graham, Michael Canney and Terry Frost.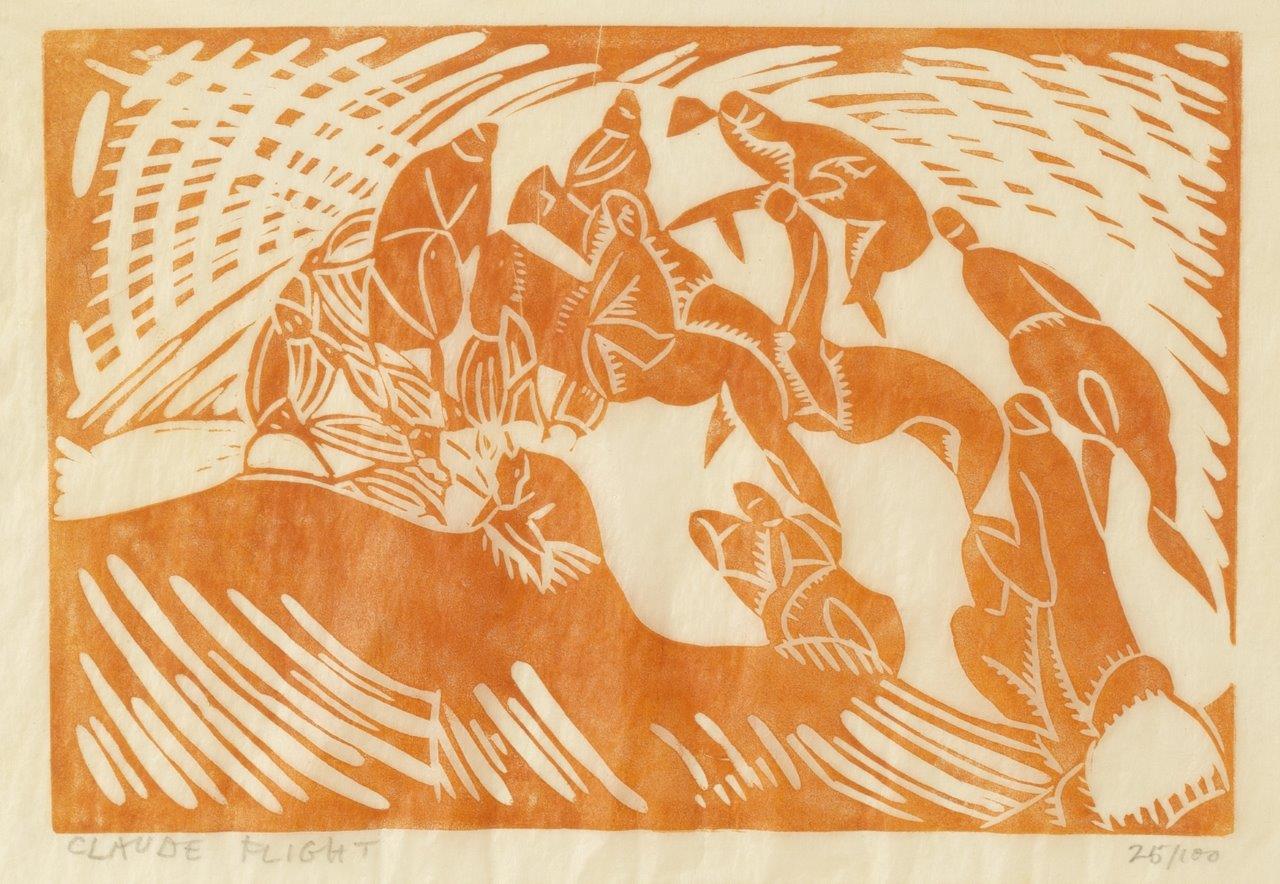 Works from earlier in the 20th Century include prints from Grosvenor School artists such as Lill Tschudi and Claude Flight. Flight's "The End of the Fox Hunt" is one of his most famous works, created in 1922. The linocut depicts a group of hunters on horseback, with their hounds and the fox they have just caught. Flight's use of bold colors and sharp, angular lines captures the energy and excitement of the scene.
The full collection runs from lots 1-133 as part of the Modern Art + Design auction on the 17/18 May. A public viewing for the auction takes place at our Oxford saleroom on the 12,13,15, and 16 May.