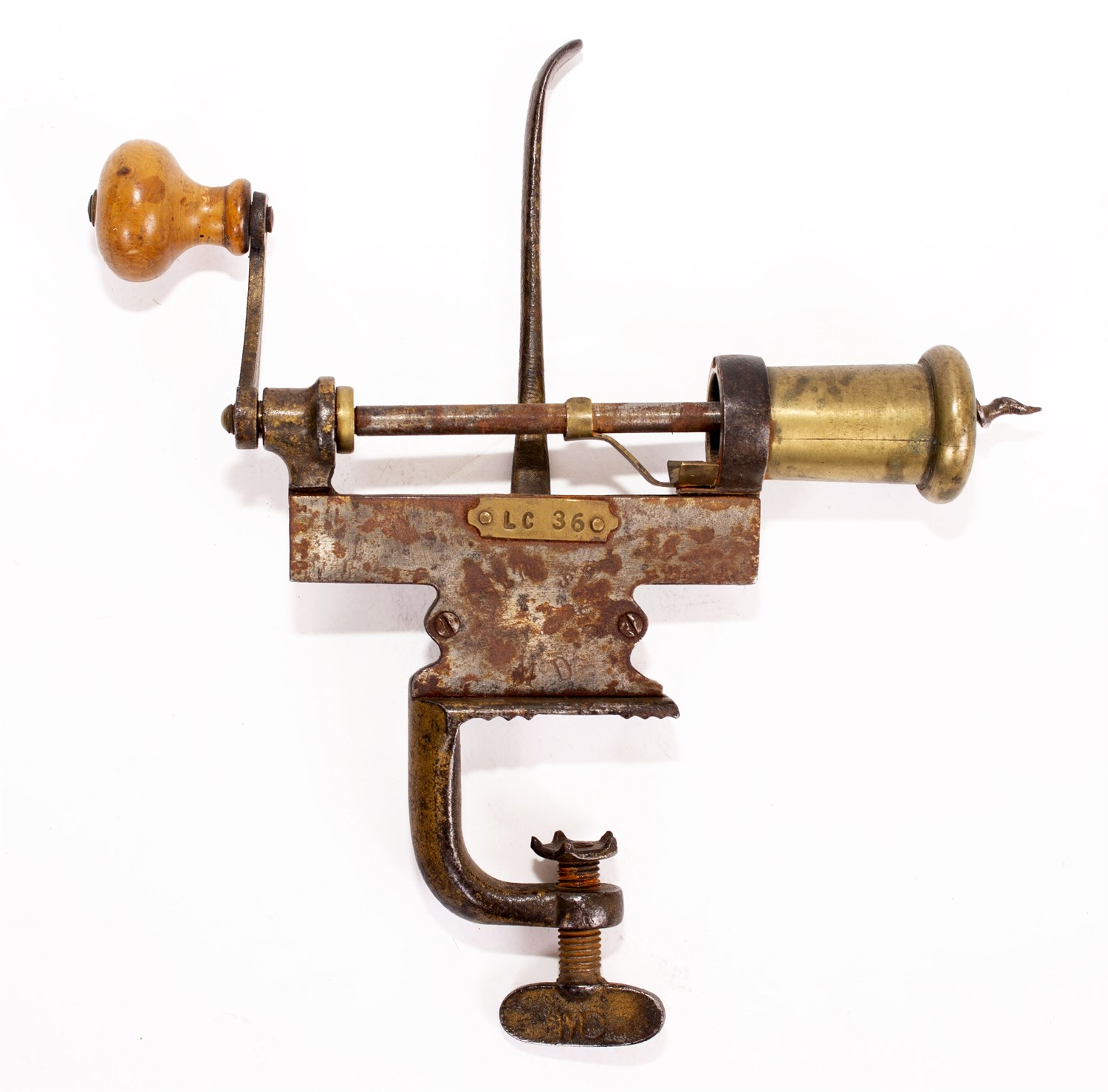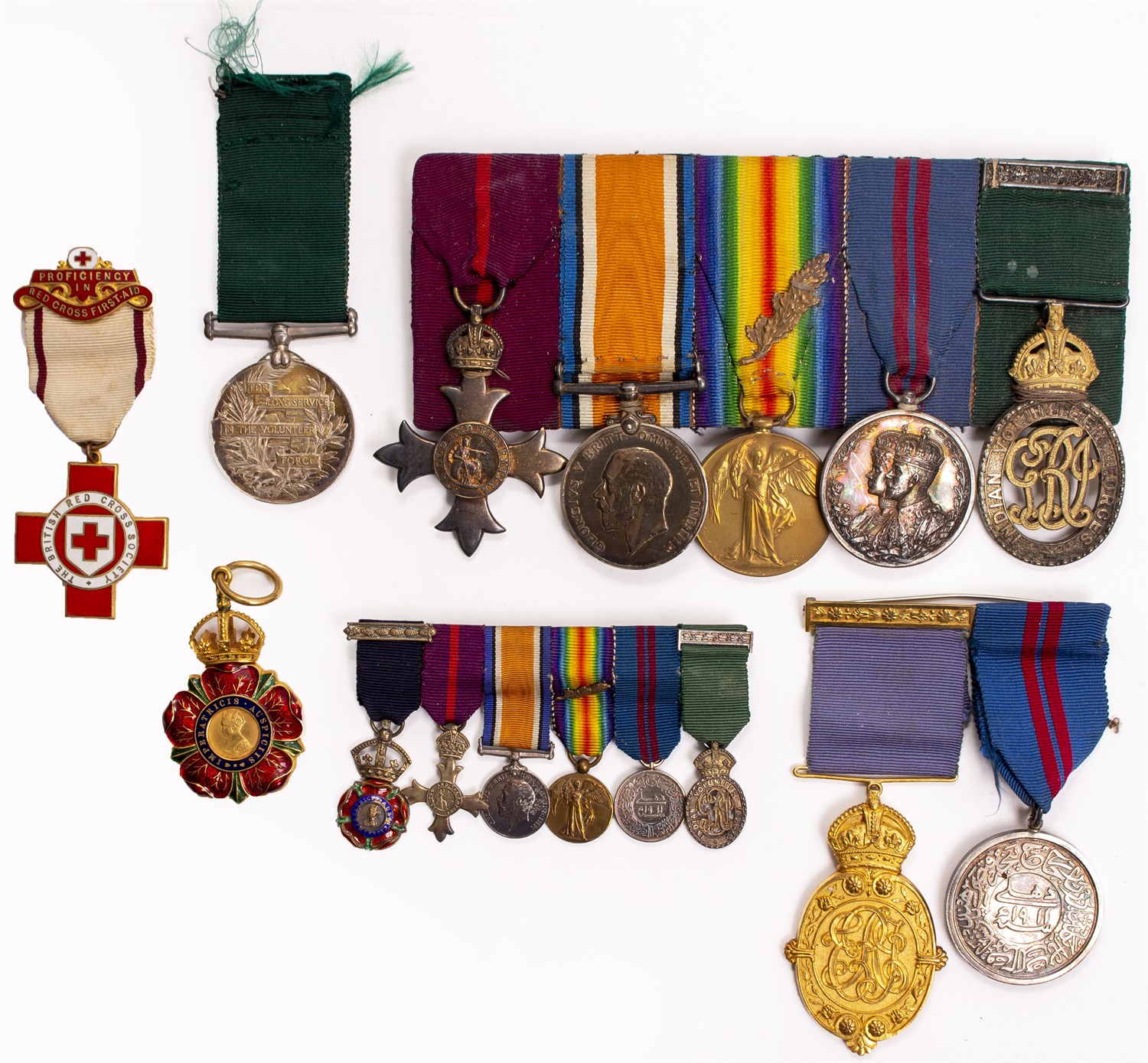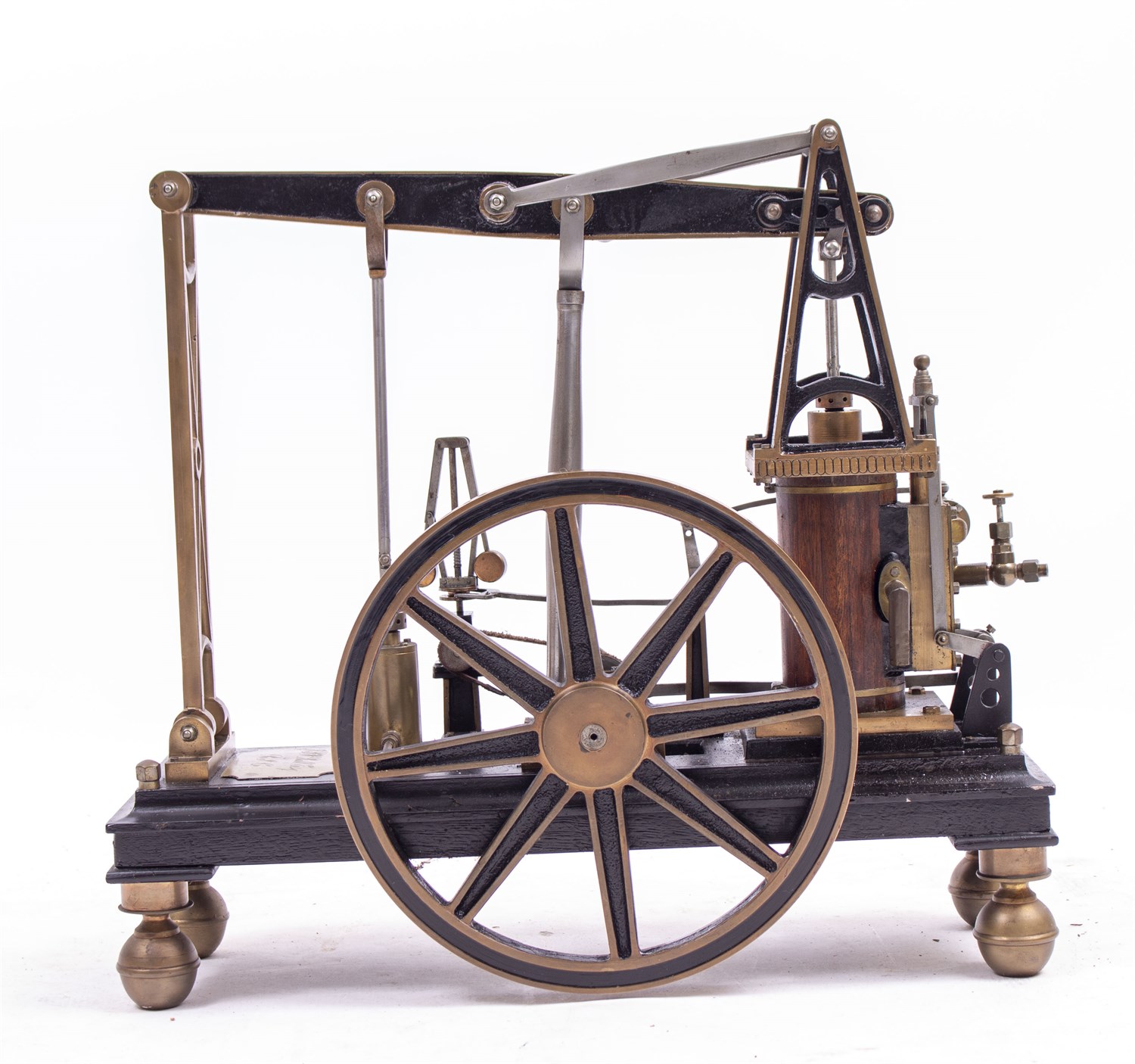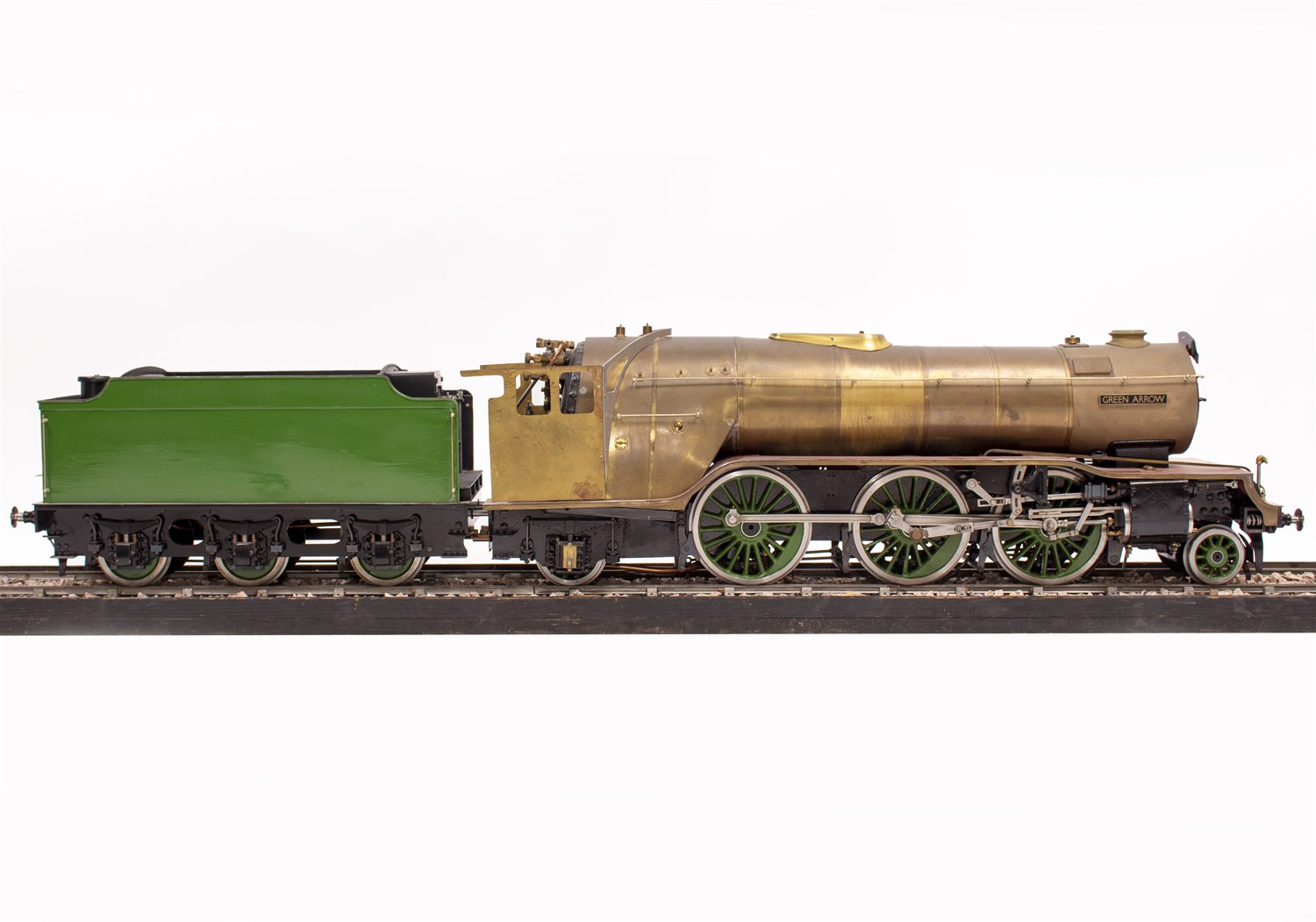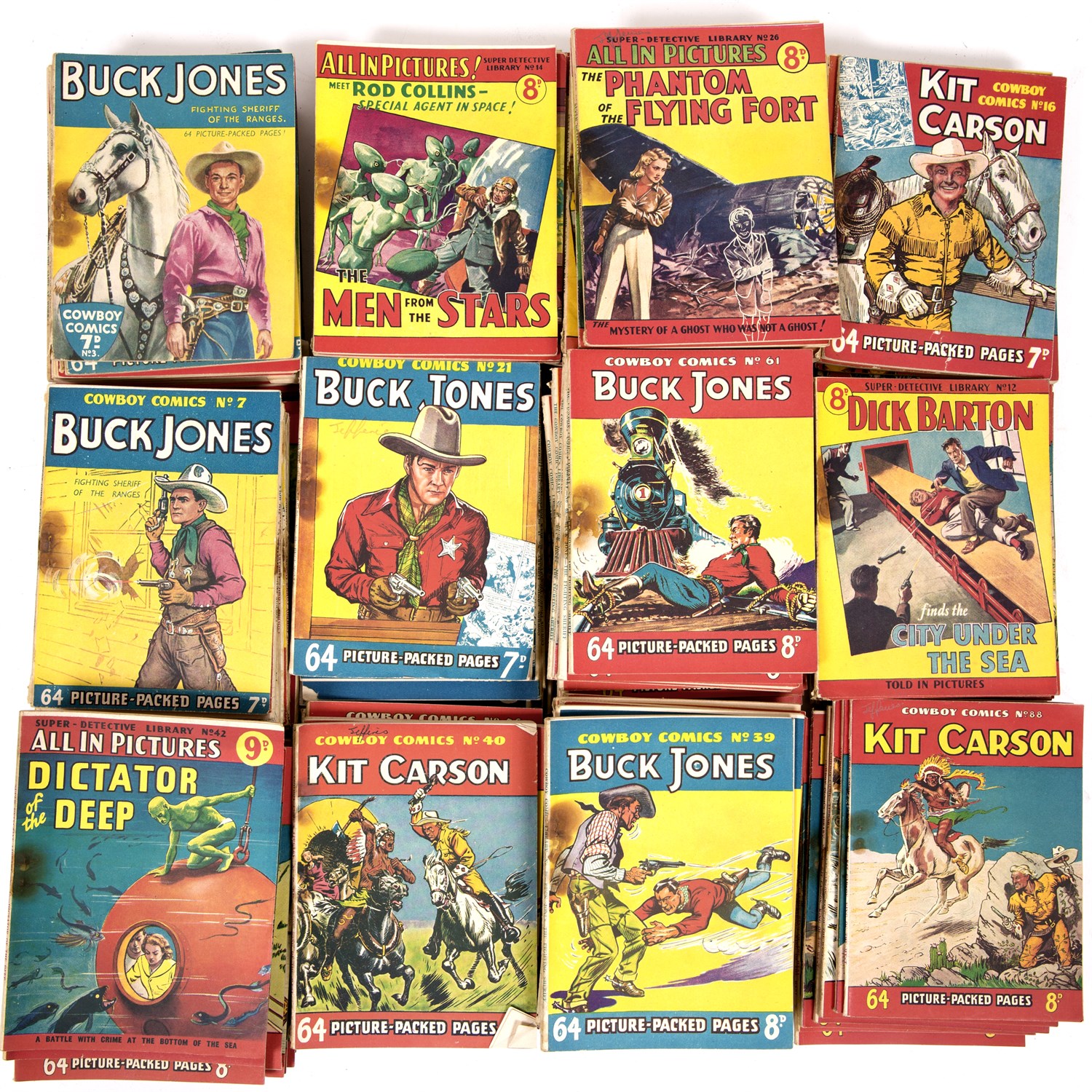 From steam engines to telescopes, cameras to boats, swords to rifles, medals to canons and bombs to corkscrews - Abingdon's biannual 'Collectors' Sale' had an extensive range of items for auction on Monday 3rd December.
A particularly significant sale was lot 768, a French corkscrew with a brass and steel mount, wooden handle and thumb screw twist grip. After much interest, the bidding eventually narrowed down to two determined buyers and the item finally sold for £8,000 to a telephone bidder. The corkscrew is stamped with 'Breveté S.G.D.G.' and 'MD'. 'Breveté S.G.D.G' is a French patent and stands for 'Breveté Sans Garantie du Gouvernement', meaning 'Patented without State Guarantee.' 'MD' refers to the maker's mark of the item, Michel Durafour, a French manufacturer from St-Etienne who worked from 1890 – 1902. This unusual object originated as a rifle cartridge loader and during its lifetime was effectively repurposed into a corkscrew, a rare find indeed.
Other sales of note were lots 40, a 19th Century rock crystal set Scottish dirk with badge for the 71st Regiment of Foot Highlands Light Infantry, which sold for a total of £1,100; lot 82 which sold for £1,600 and comprised of a group of medals awarded to Lieutenant Colonel G.K. Walker and two World War One medals, and lot 244, a well-made cast iron and gun metal grasshopper type model bean engine, which sold for a final hammer price of £1,000. Further sales included lot 259, an almost complete 3 ½ inch gauge L.N.E.R. 2-6-2 steam locomotive and tender 'GREEN ARROW', which fetched £1,200. Lastly, lot 399, a collection of comics to include Super Detectives Library, All in Pictures, Diamond Western and Cowboy Comics sold for £1,400, after much interest online and in the saleroom.
We look forward to our next Collectors' sale on the 20th May 2019. For all other sales please check our 'Auction Calendar' in the 'Auctions' tab above.
*Please note, all prices are HAMMER prices and do not include Buyers' Premium and VAT.