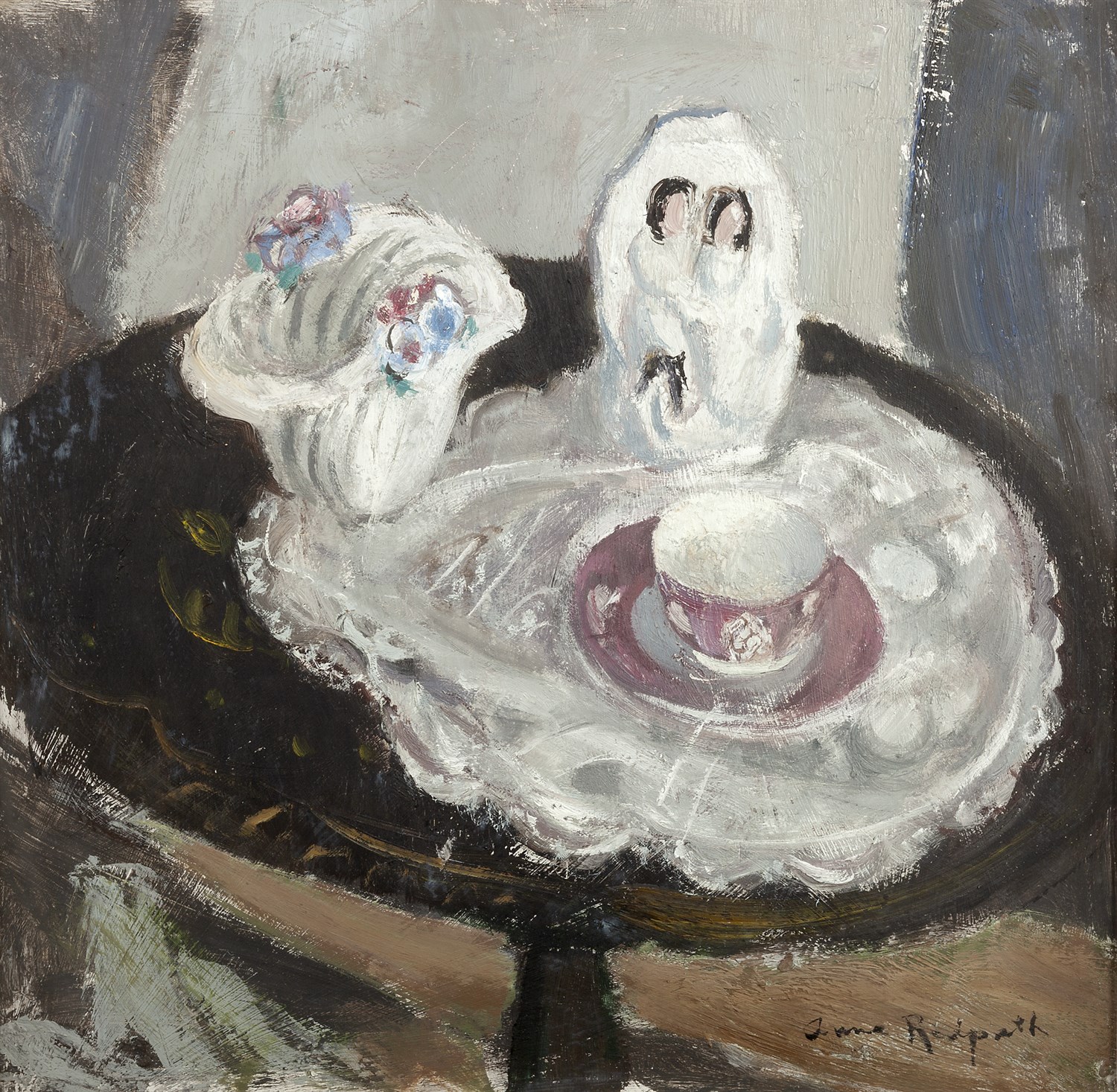 An Anne Redpath still life, from the prime of her artistic career, that has never been on the market since it was purchased in 1954, will come up for auction as part of Mallams Oxford Modern Art Sale on December 6th and 7th.
"The Lustre Cup" painted in the early 1950s is a prime example of her work from the period. During the 1950s her still lifes had evolved; the compositions were created using small, identifiable pieces of pottery and porcelain and the palette was restrained to pale whites and muted pastel tones. Although she returned from her continental trips full of inspiration for landscapes and outdoor scenes, as many as half of the paintings she exhibited throughout the 1950s were still lifes.
The painting boasts perfect provenance, purchased directly from Aitken Dott of Edinburgh by the vendor's father. Aitken Dott represented Anne Redpath throughout her career and held frequent exhibitions of her work, "The Lustre Cup" was included as part of their 1954 Festival Exhibition. The painting is estimated at £10,000-20,000.
The two-day sale of Design and Modern British Art takes place on December 6th and 7th. The first day includes Studio Ceramics, Design of the 20th Century, Arts & Crafts, Art Deco, Mid-Century and Scandinavian Design. The Second day will focus on Modern British and Post-War Art, with works by artists such as William Roberts, John Piper, David Hockney, John Nash, Elisabeth Frink and Mary Fedden.
 If you would like to consign or would like further information about the sale, please contact Max Fisher  max.fisher@mallams.co.uk or 01865241358.