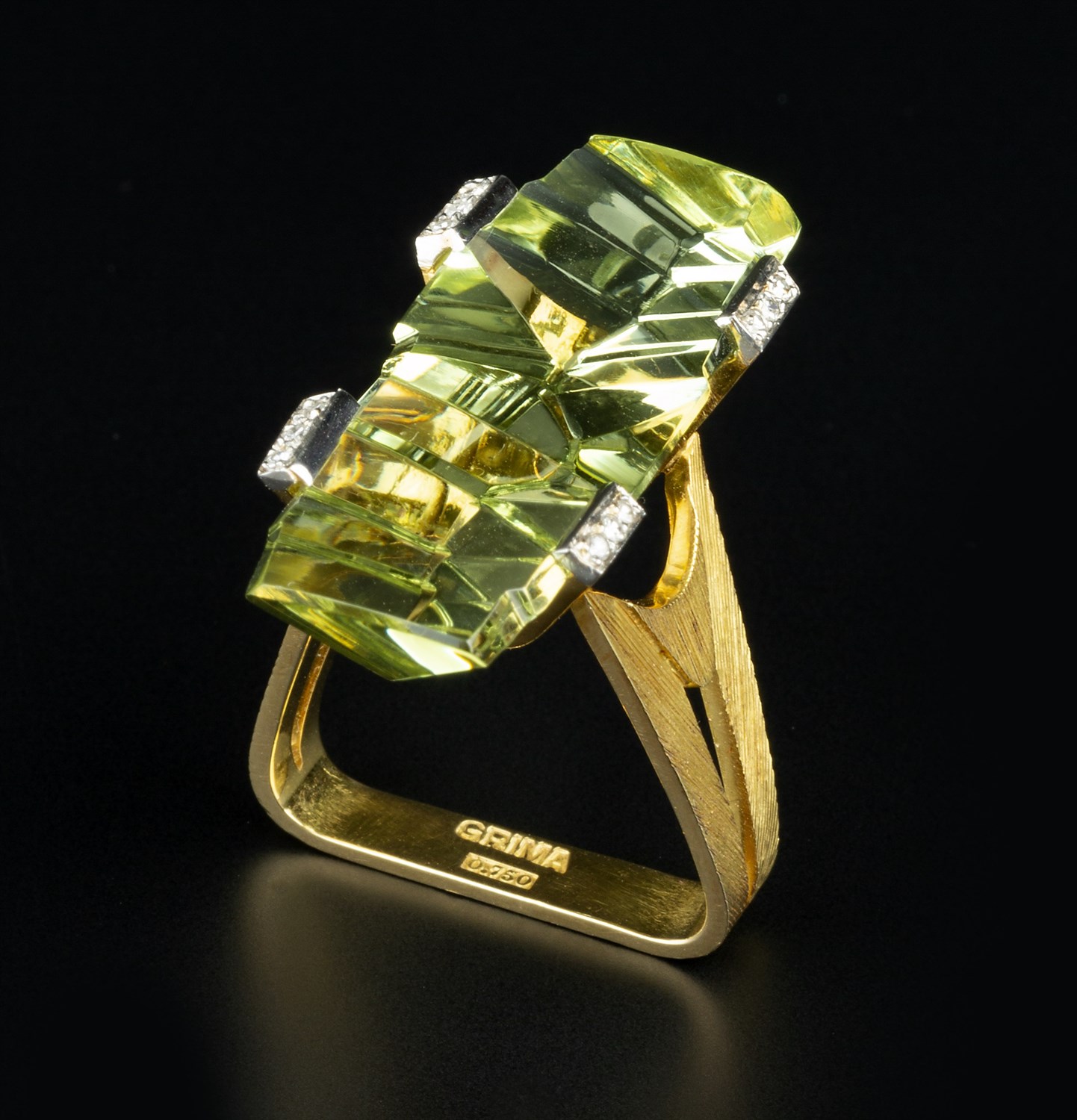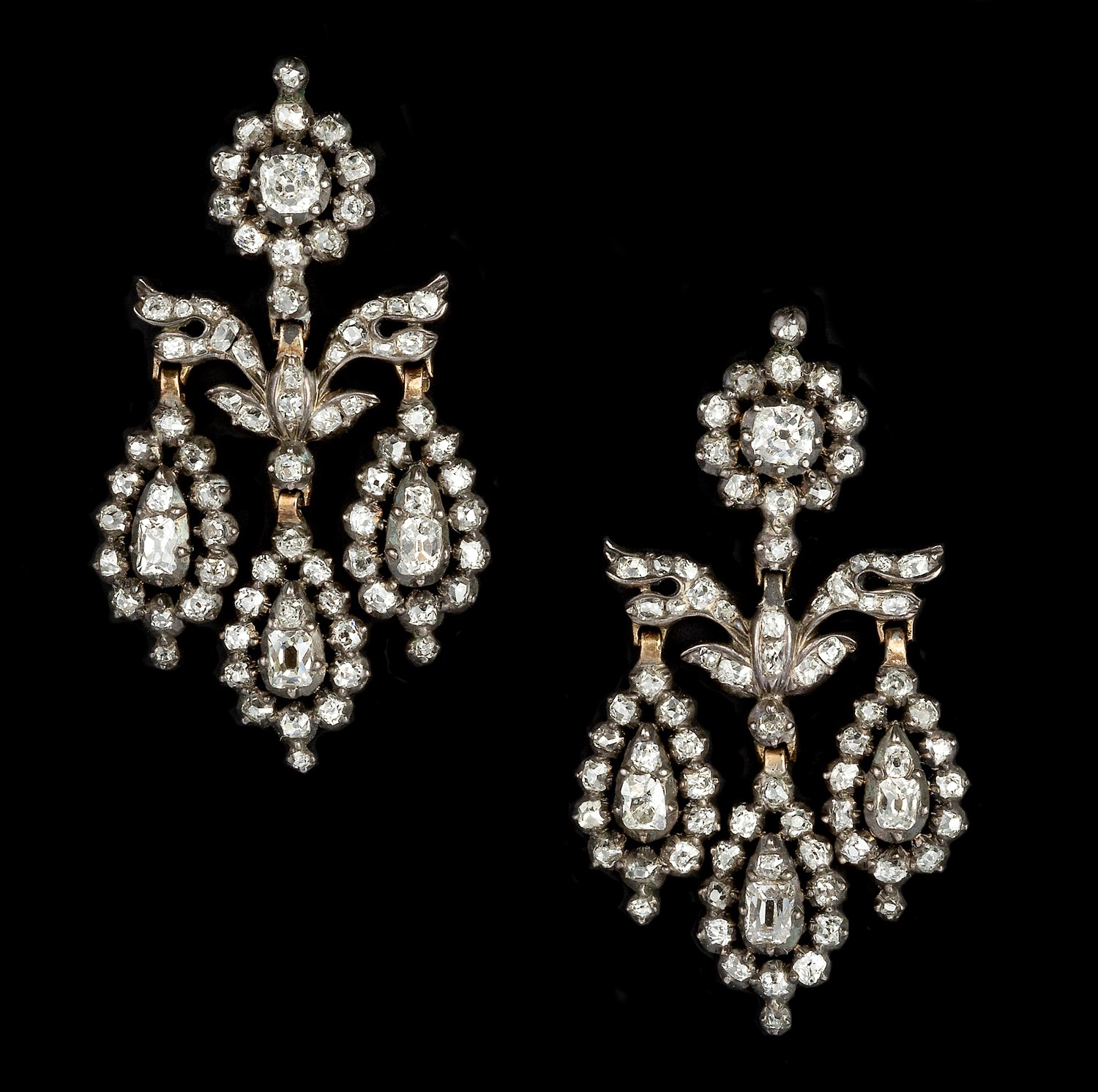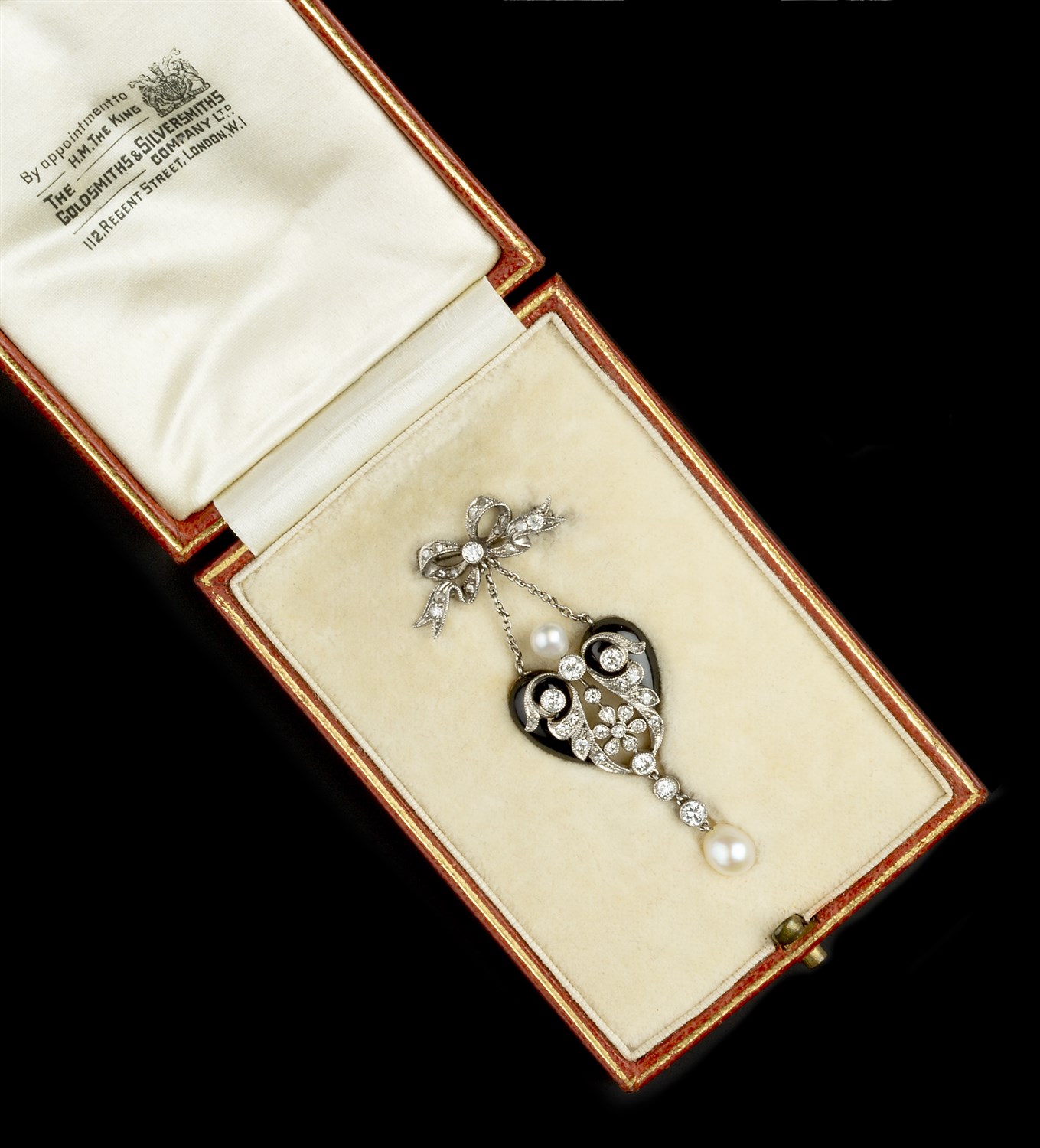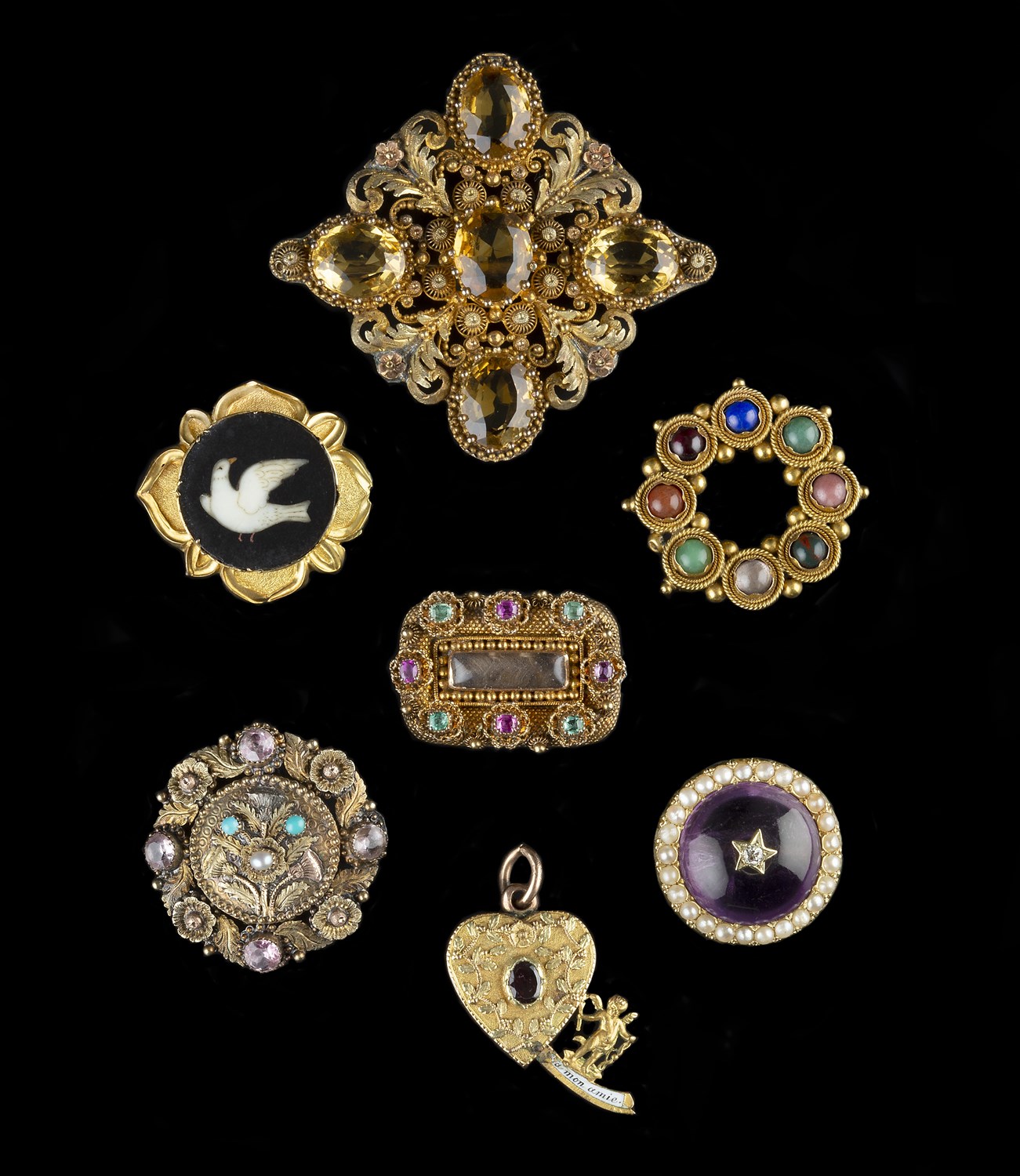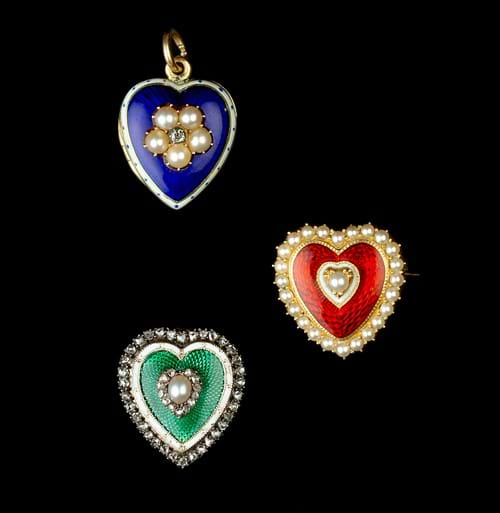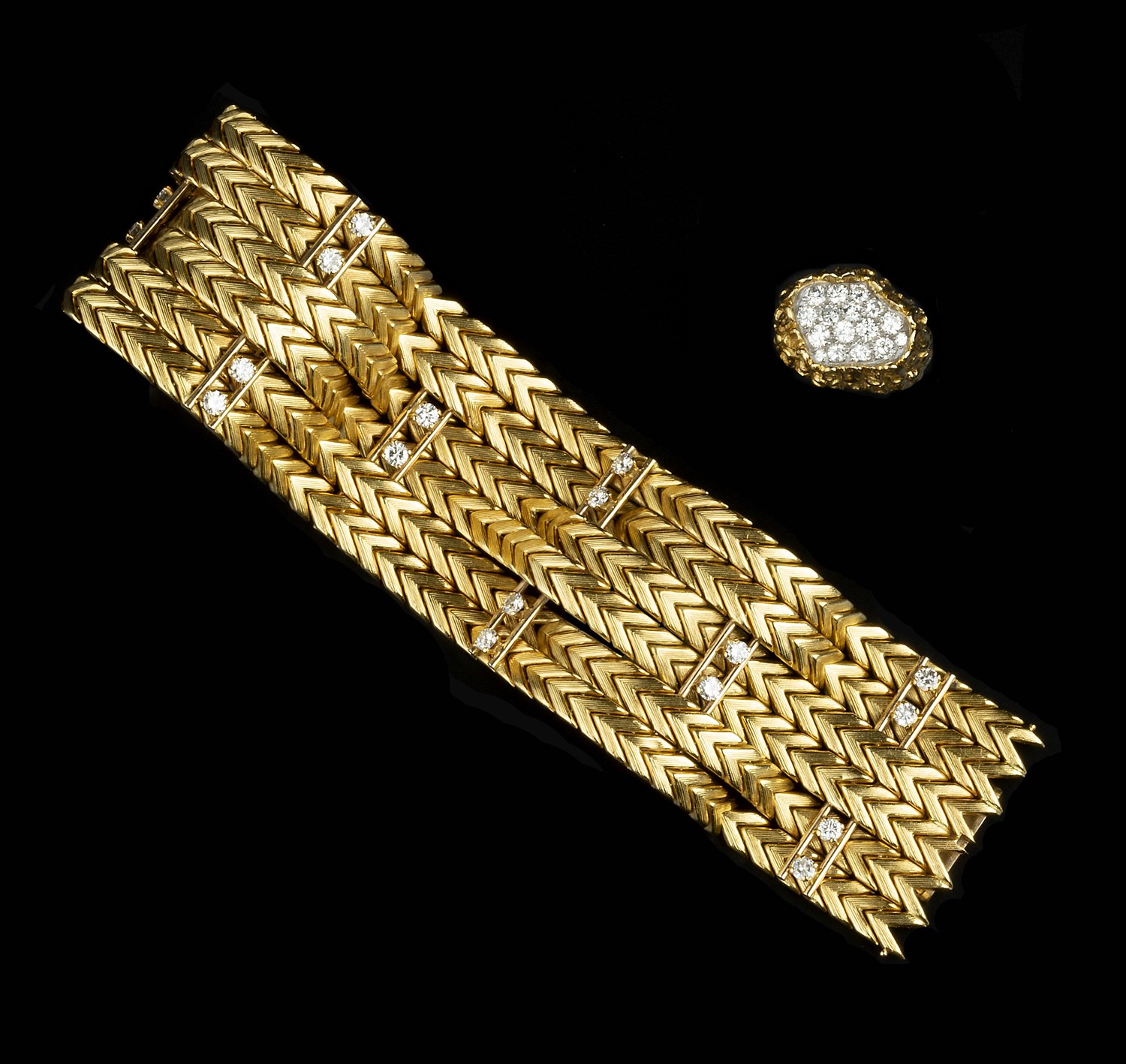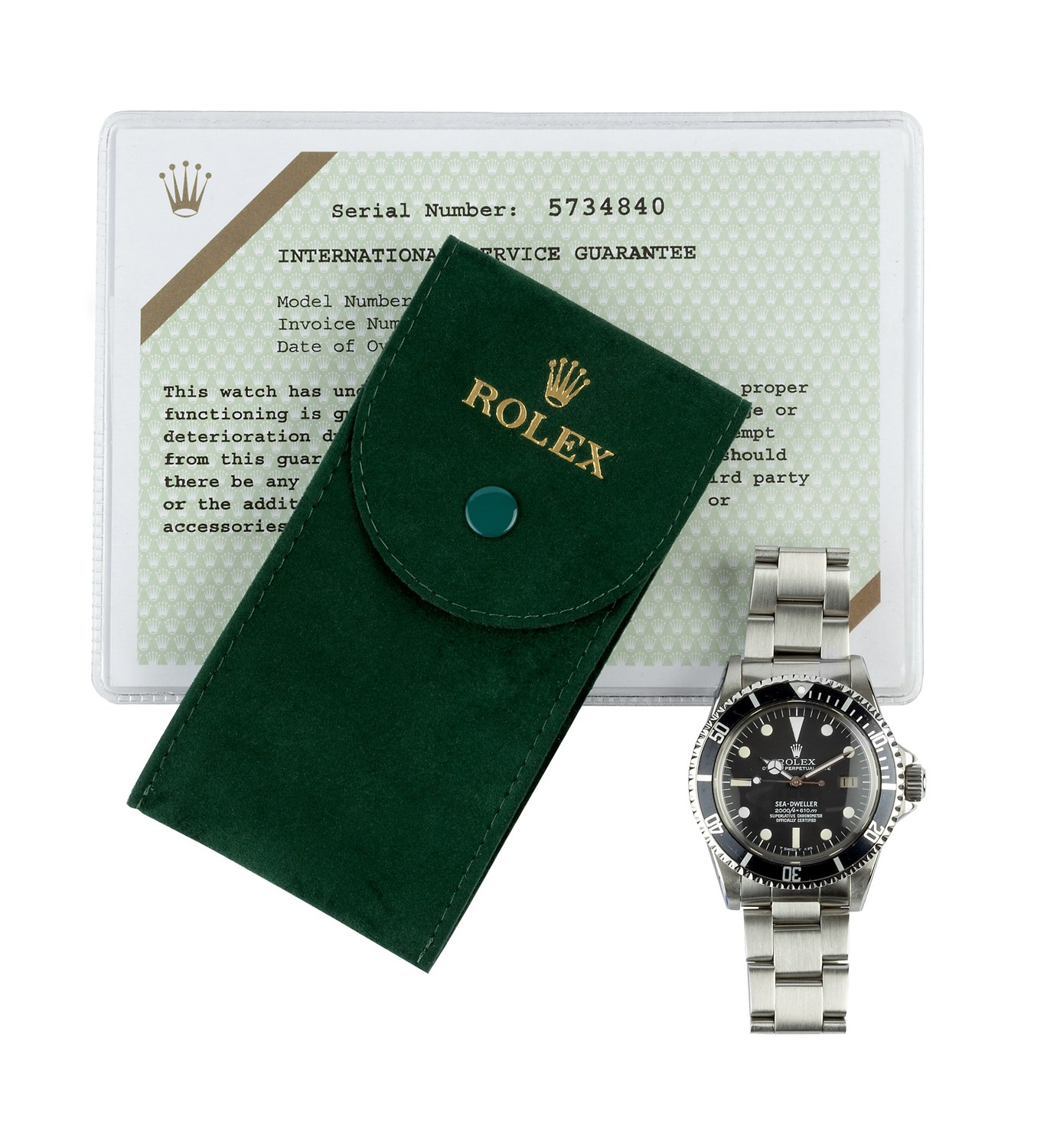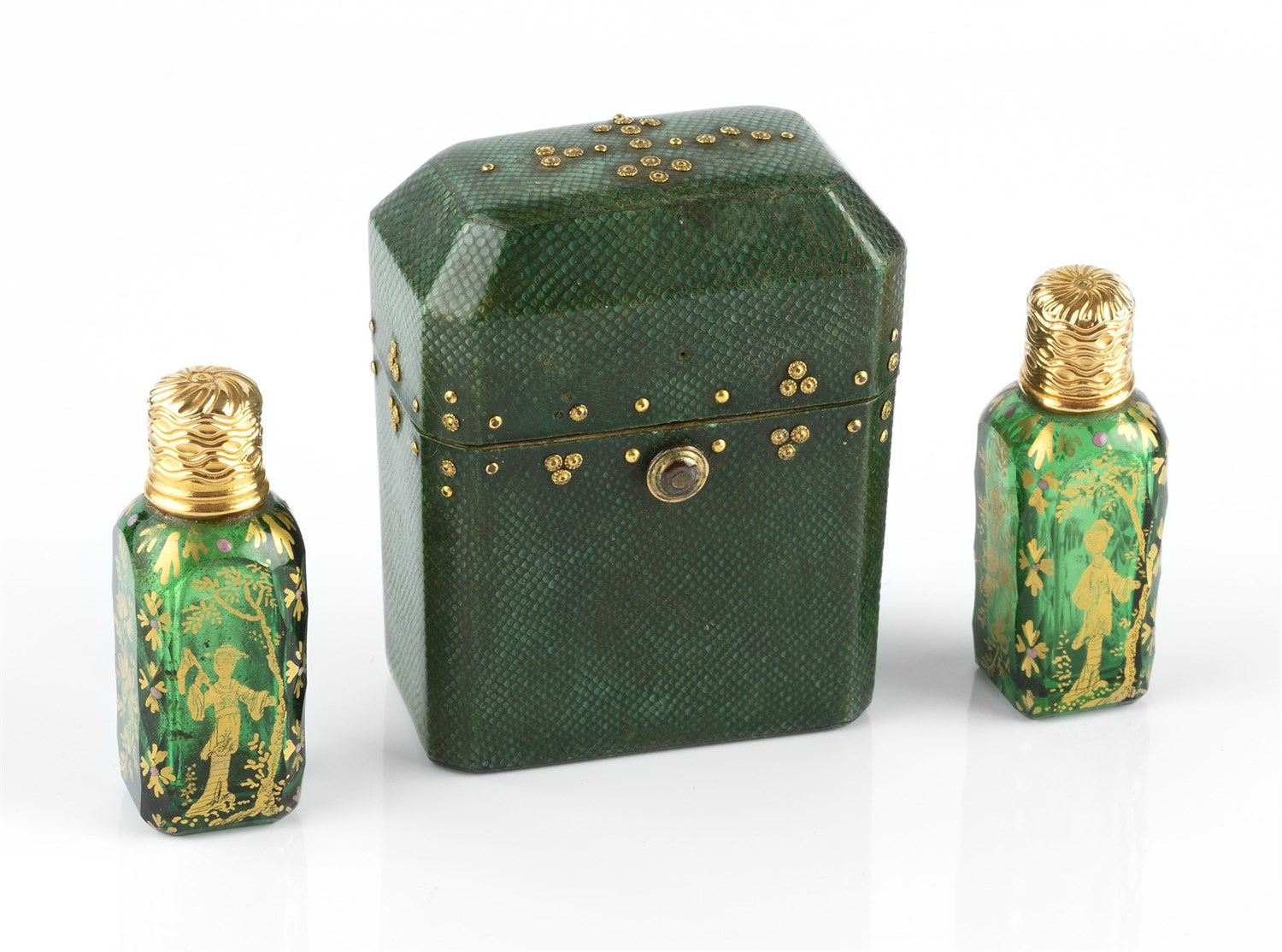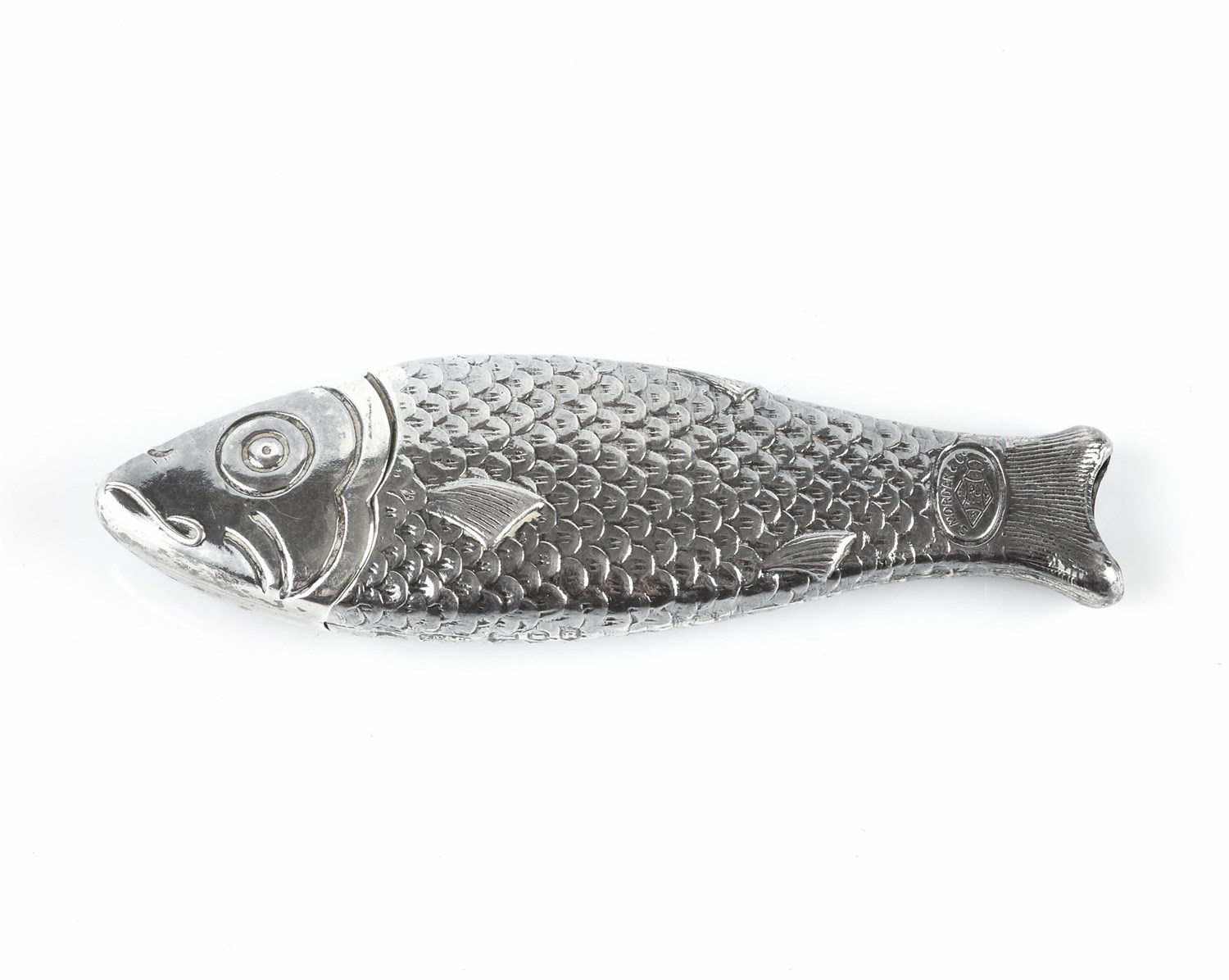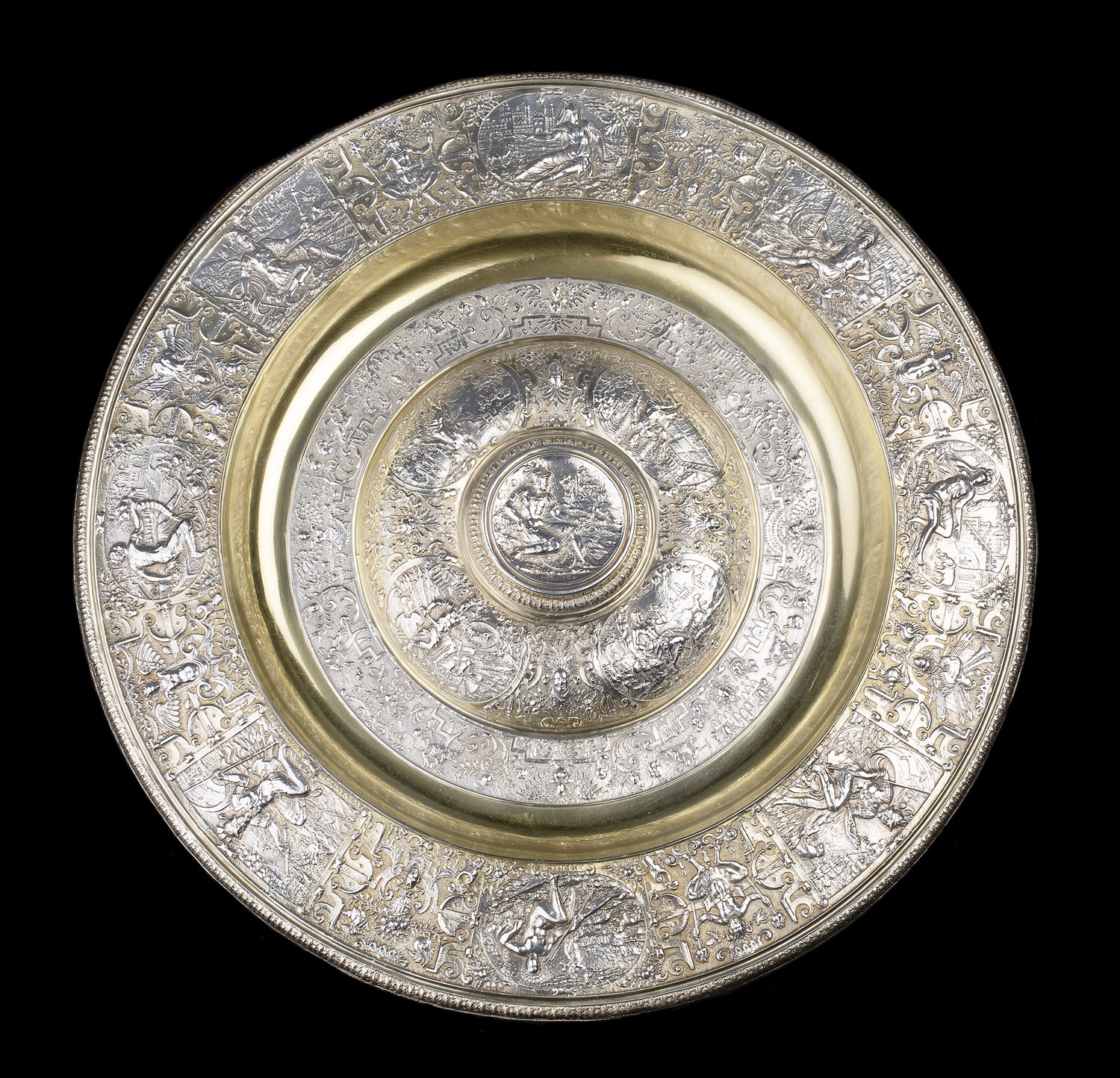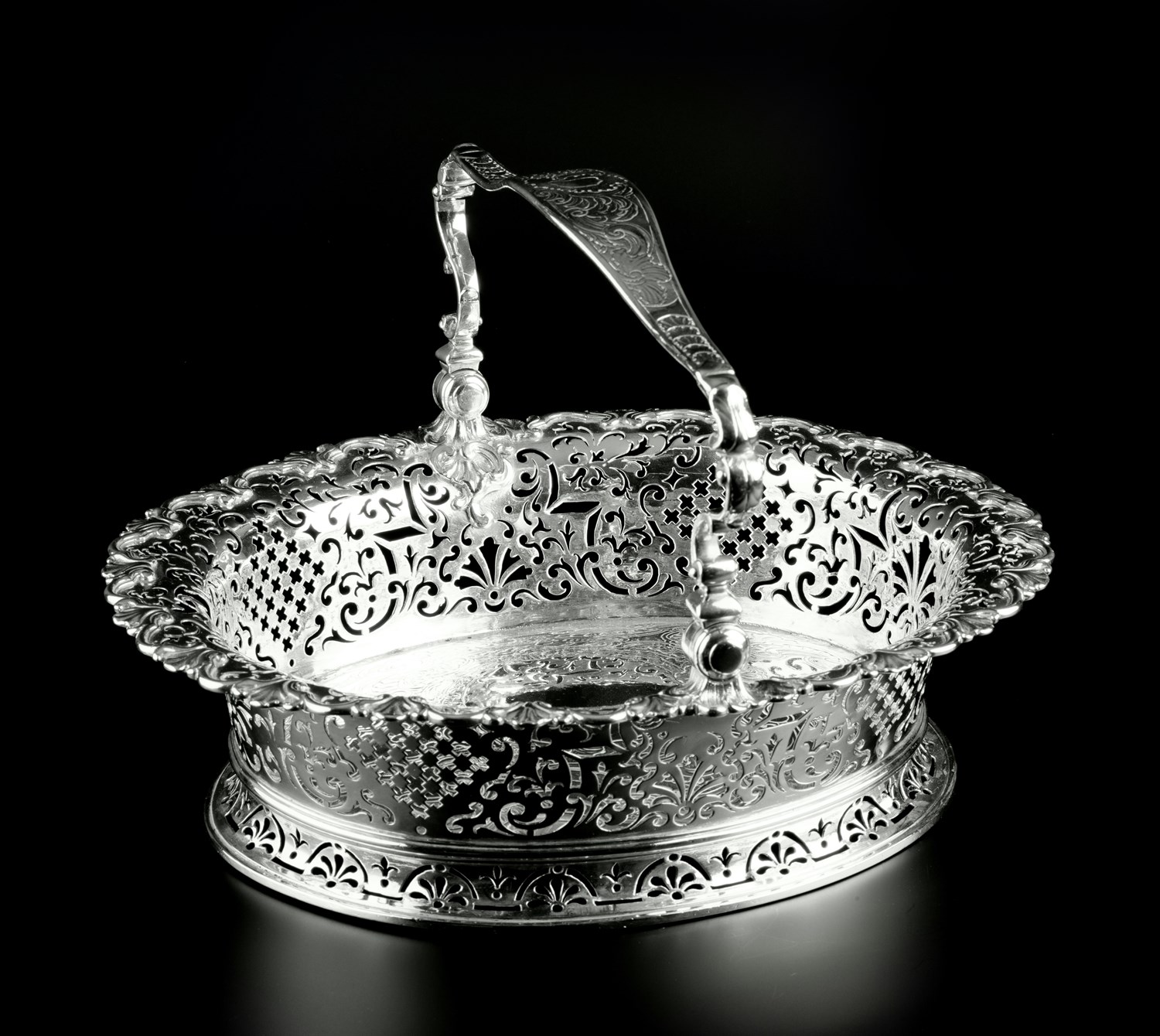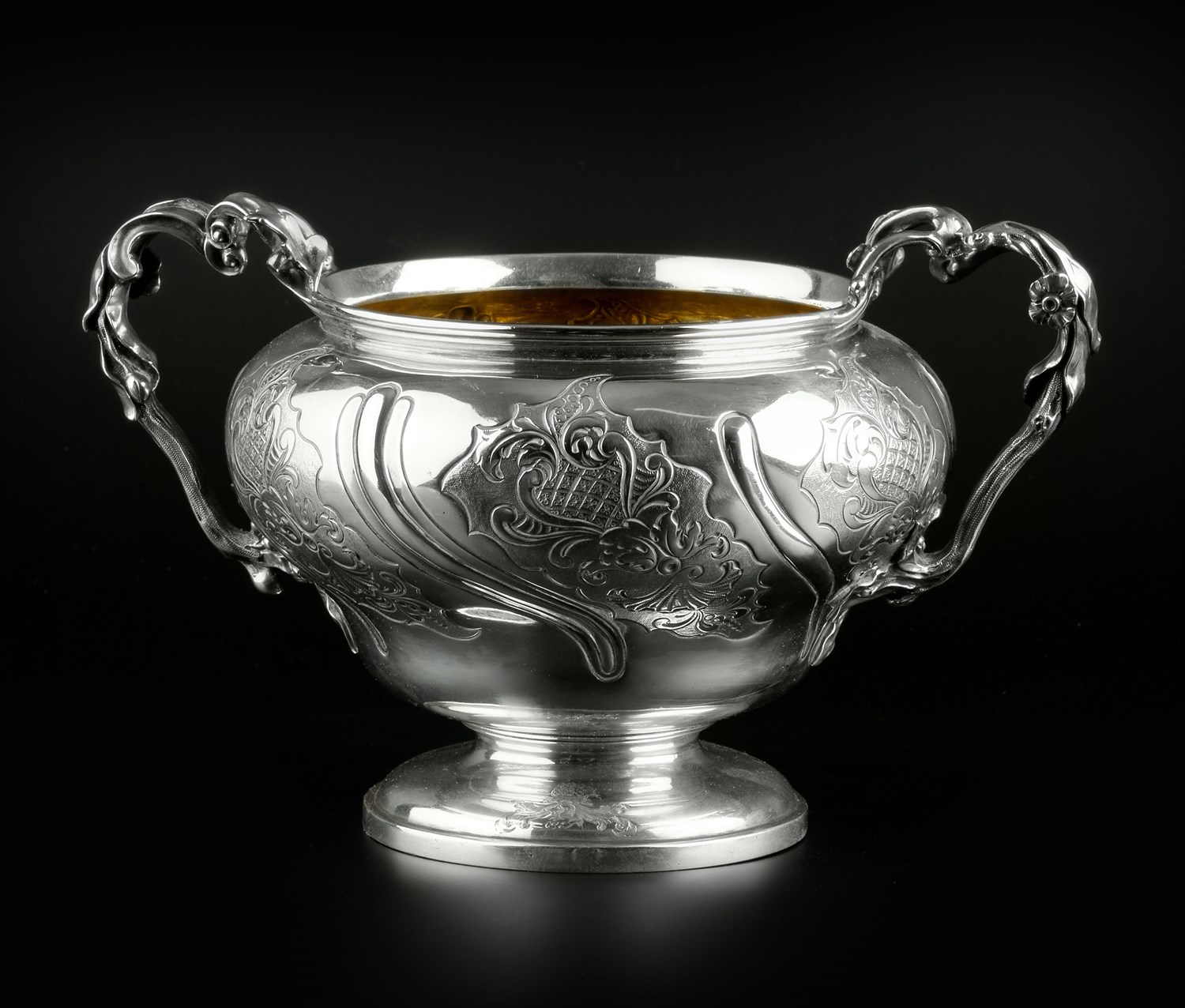 A striking green beryl and diamond dress ring by Andrew Grima achieved top billing in the two day Jewellery, Watches & Silver Sale held from 27th to 28th March in Oxford. Featuring a mystery-cut green beryl with diamond tipped setting and a shaped triangular mount, typical of Grima's pioneering jewellery designs from the early 1970s, it sold for £9,000 (plus buyer's premium) to a UK collector. 
The sale boasted a rate of 95% lots sold, with strong prices for a pair of 19th century diamond girandole ear pendants, making £5,800, and a diamond, pearl and onyx brooch cased by The Goldsmiths & Silversmiths Company Ltd, selling for £2,500. Day one also featured a variety of Georgian and later jewels from the estate of a collector, including a half pearl, diamond and enamel locket pendant, sold for £1,100.
On trend for the revival in 1960s and 1970s designed jewellery, two diamond set pieces by Kutchinsky, a bracelet and ring consigned by an Oxford academic, sold for £2,900 and £2,400 respectively. A tiger's eye and diamond dress ring by London-based designer George Weil, a contemporary of Grima and Kutchinsky, similarly sold above expectations at £2,100.
Day one closed with over 60 lots of watches, lead by a stainless steel automatic calendar Sea-Dweller wristwatch by Rolex, circa 1978-79, selling for £9,000 to a telephone bidder, and a gold bracelet watch by Vacheron & Constantin, achieving £2,600. 
Day two opened with an interesting section of objets de vertu, including a pair of 19th century French green glass scent flasks, with gilt chinoiserie decoration and stained shagreen leather case, making £1,700. A novelty silver vesta case and whistle by Sampson Mordan & Co, modelled as a fish and hallmarked for London 1892, also exceeded its estimate at £780.
Featured as the front cover of the sale catalogue, an impressive mid Victorian silver and silver-gilt charger by Frederick Elkington, depicting Mars, the God of War, bordered by allegories of War, Peace, Hunger and Abundance, sold for £4,200. Also consigned by the same vendor, from an Oxfordshire residence, a George II silver swing handled cake basket achieved £2,000.
From the later Georgian period, a silver cruet stand with silver mounted glass bottles by Robert Hennell I, hallmarked for London 1787, made £260, and a silver twin handled sugar bowl by Paul Storr, hallmarked for London 1829, made £950.
The next Jewellery, Watches and Silver Sale will be held in Oxford on Wednesday 31st July 2019.