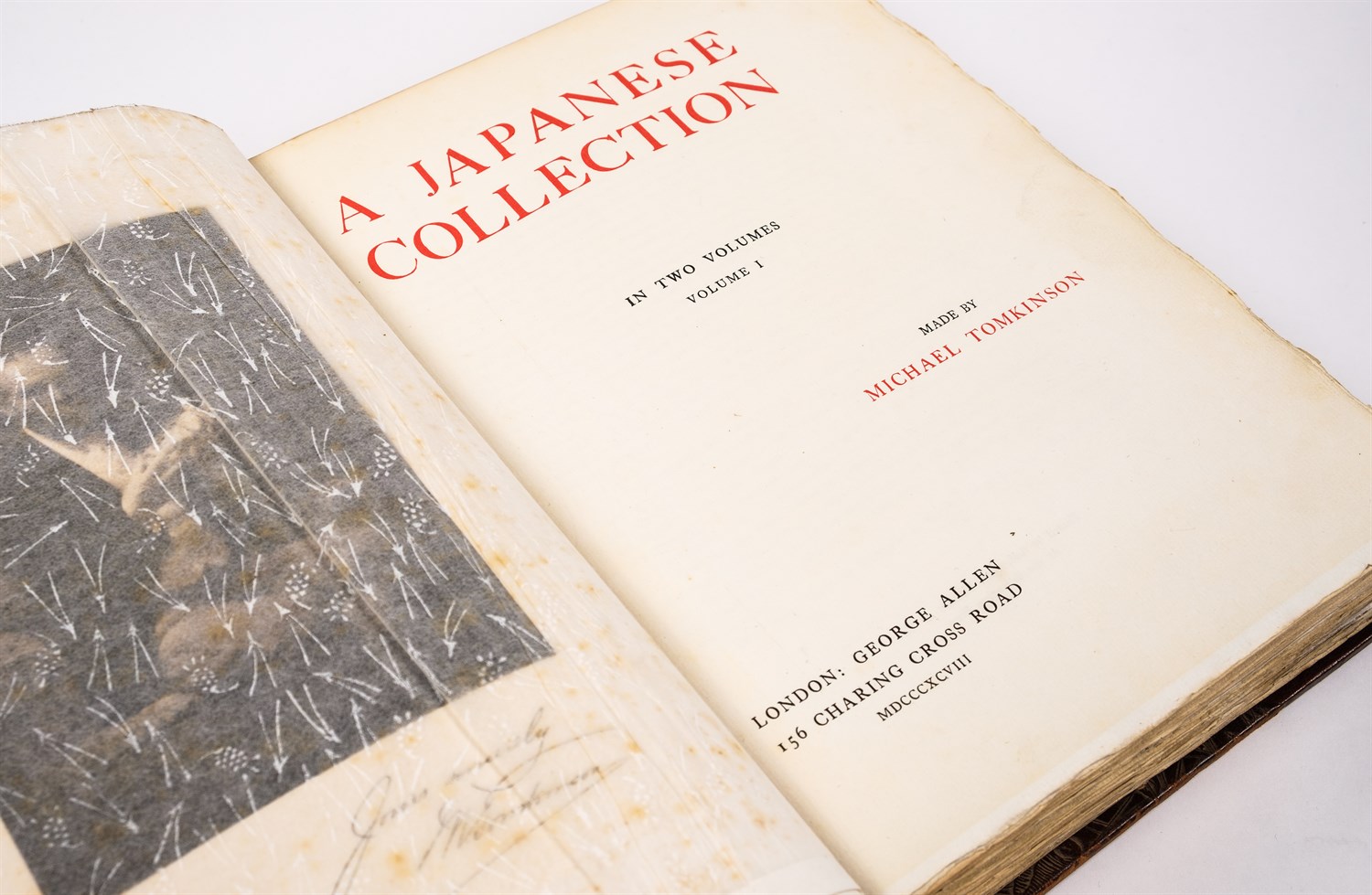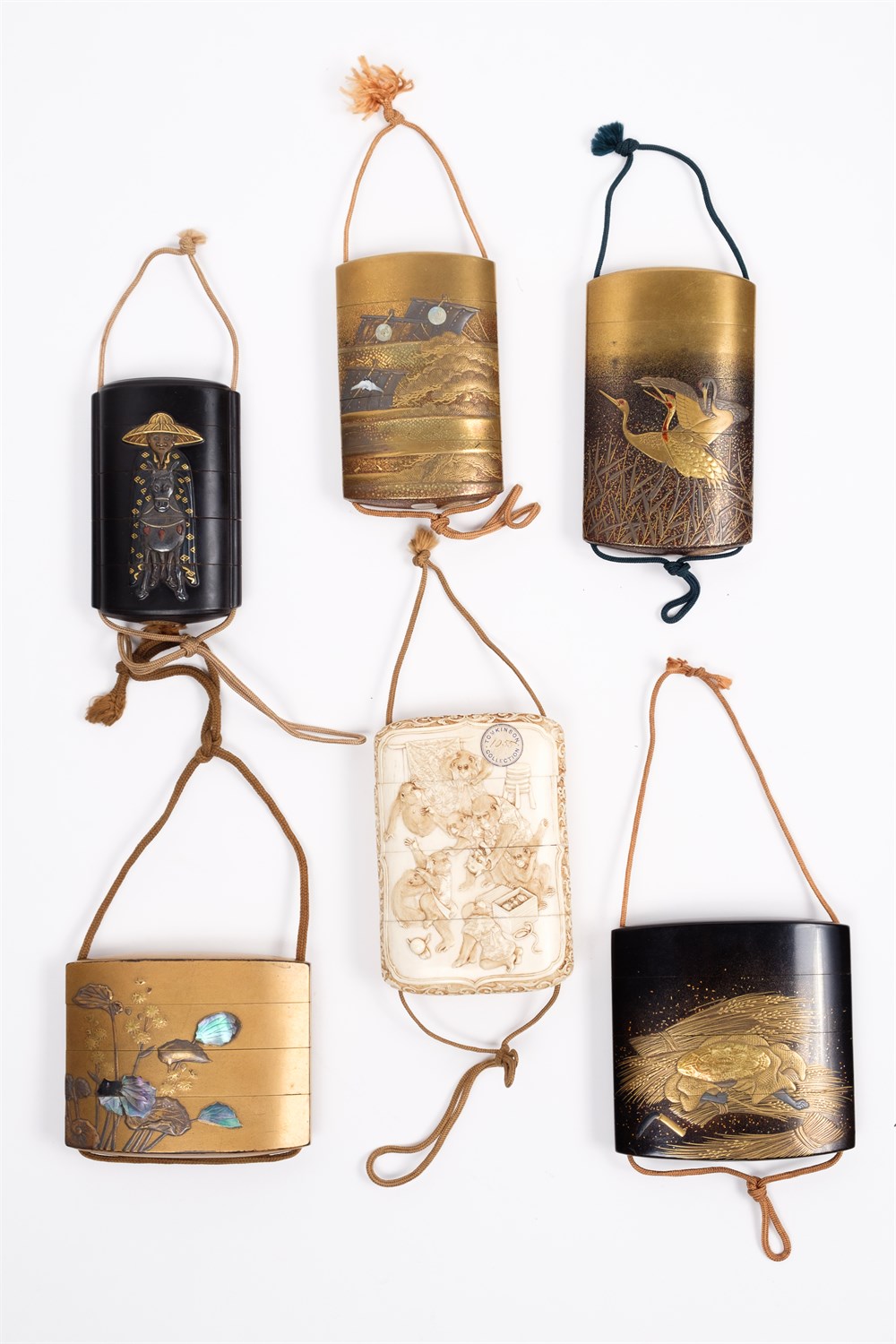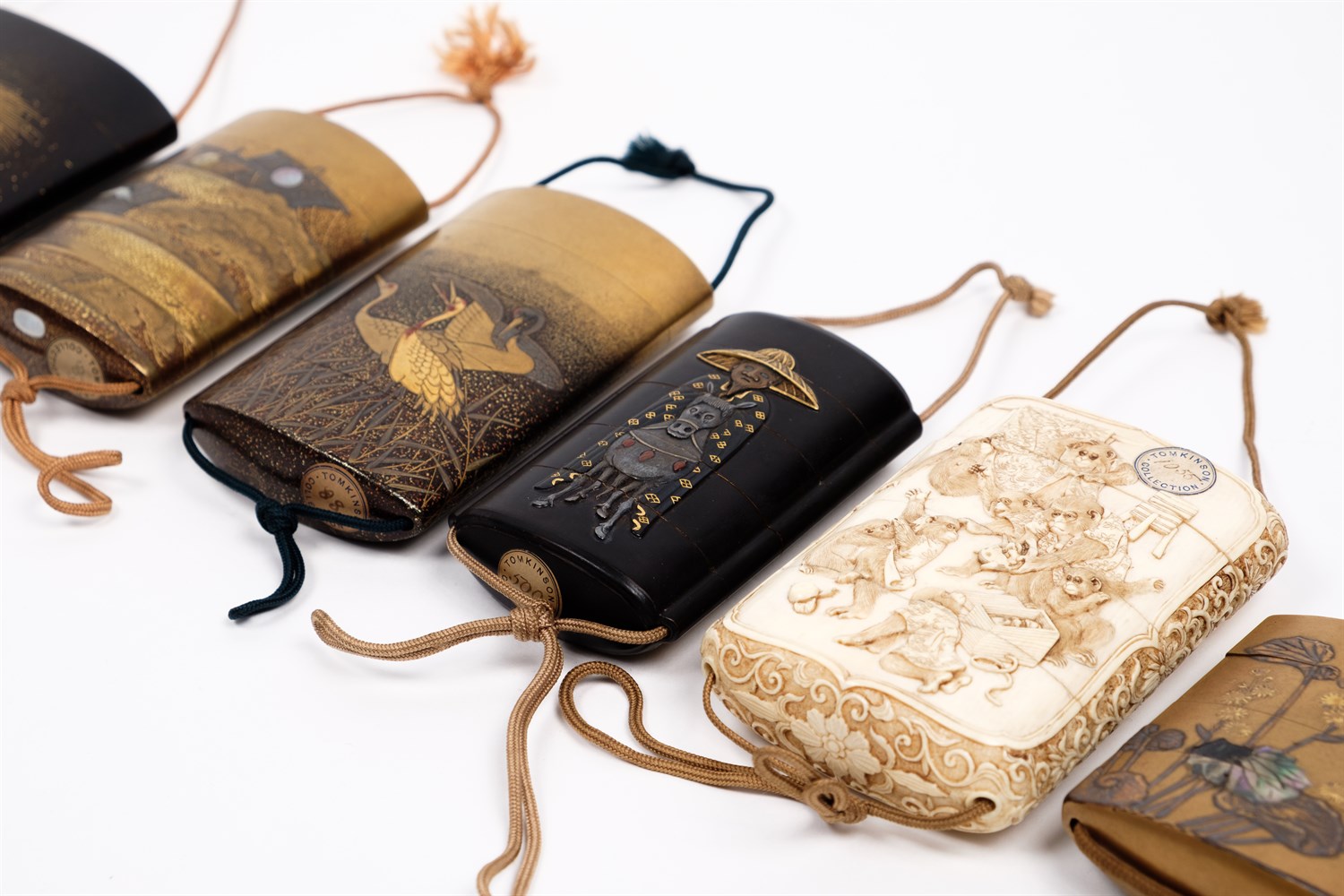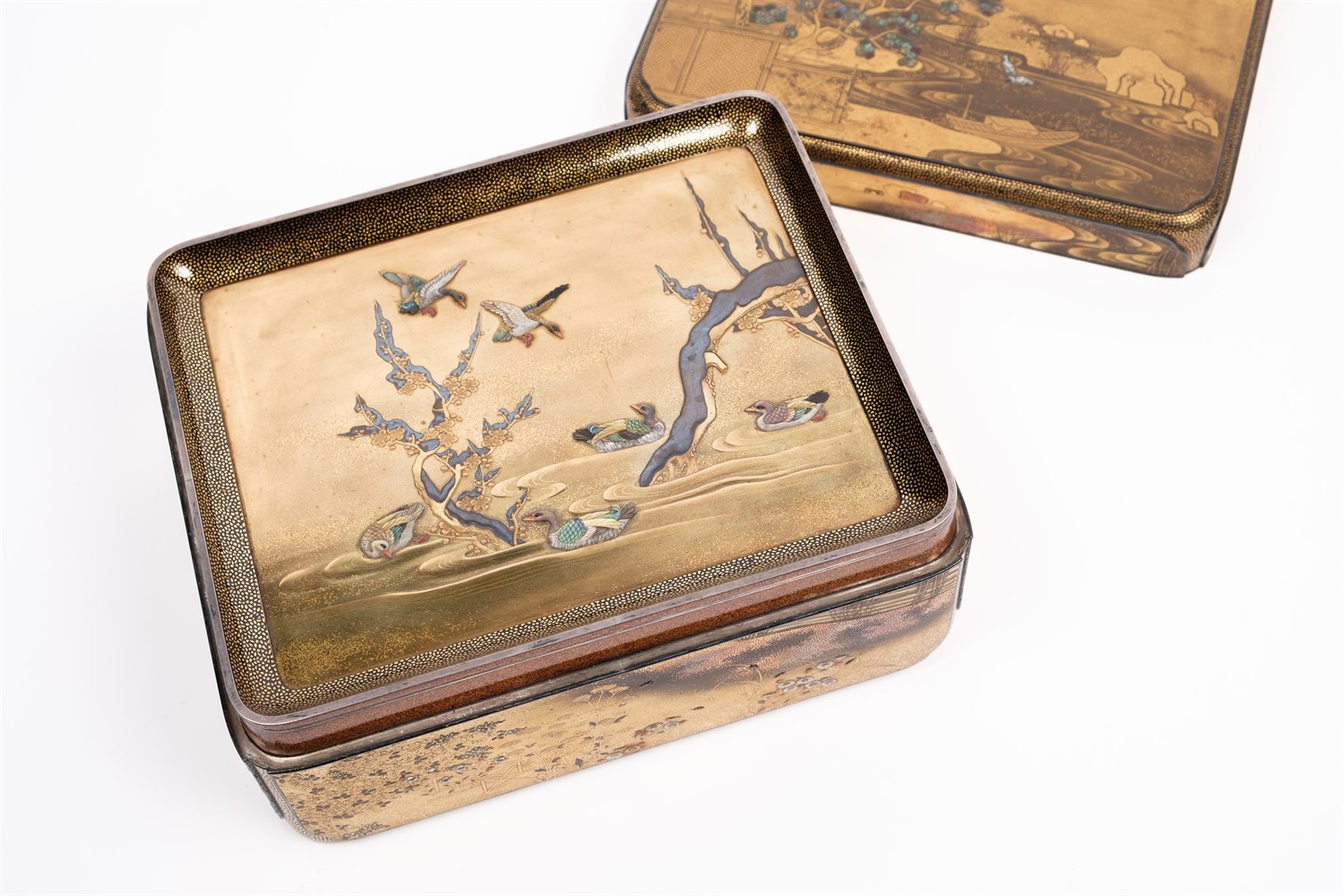 A collection of 29 lots from the renowned Michael Tomkinson (1841-1921) Japanese collection will be coming up for sale by Mallams in Cheltenham in their next Japanese auction on May 2nd.
In 1869 Tomkinson went into partnership with William Adam (1828-1898) in Kidderminster. It was a venture that was to transform the manufacture of Axminster carpets and make them a familiar object in middle class homes. The firm established an international reputation and by 1876 had 800 employees.
Tomkinson acquired a national reputation as a collector of Japanese works of art which he displayed at his home Franche hall in Kidderminster. The interest was reflected in a printed two volume catalogue 'A Japanese Collection', published in 1898.
An inscribed copy, No7 of a limited edition of 200 is offered in the sale at £1500-2500. The lots include labelled and catalogued inros, lacquer, silver & metal ware with estimates ranging from £300 - £4000. The collection is being sold by a direct descendant.