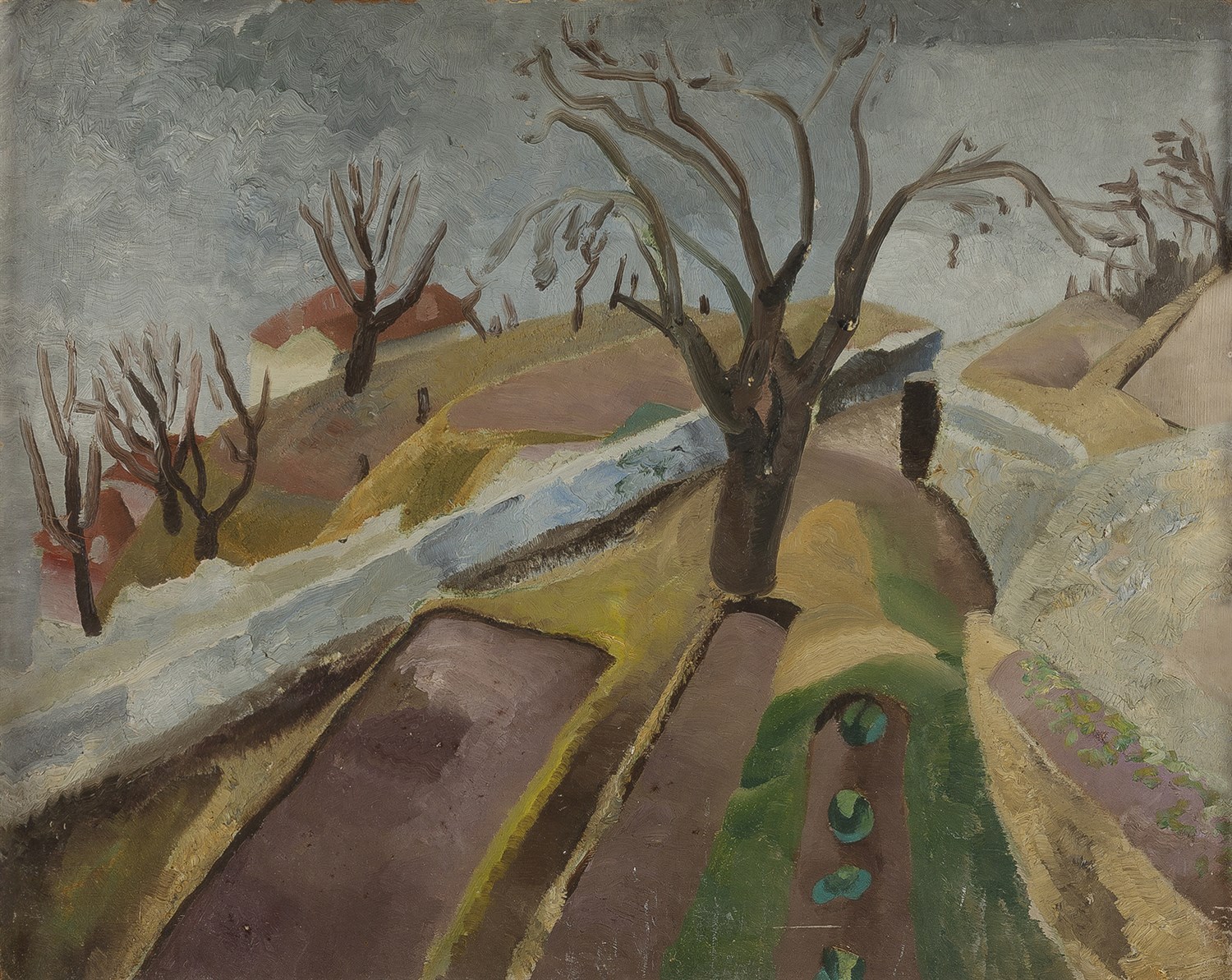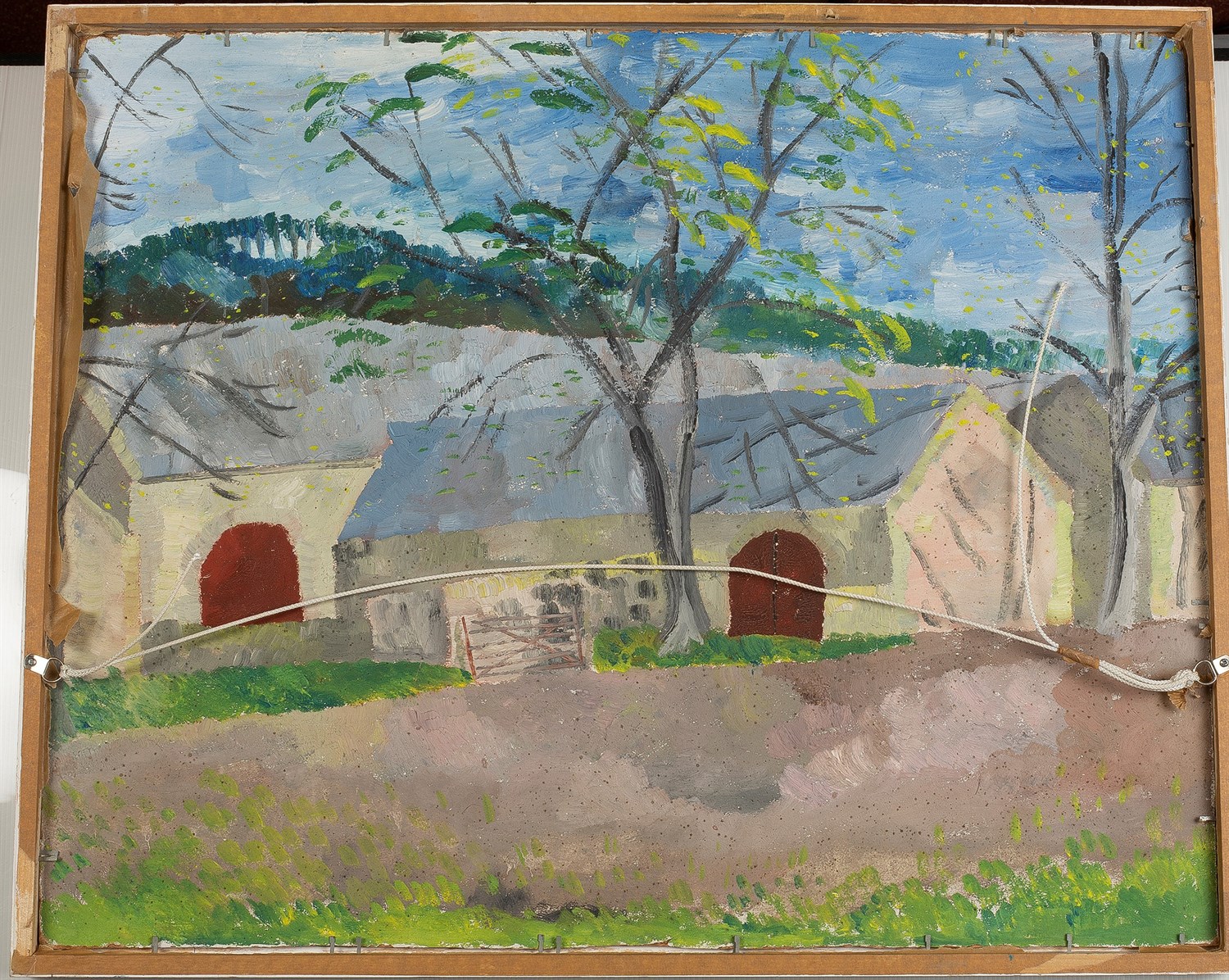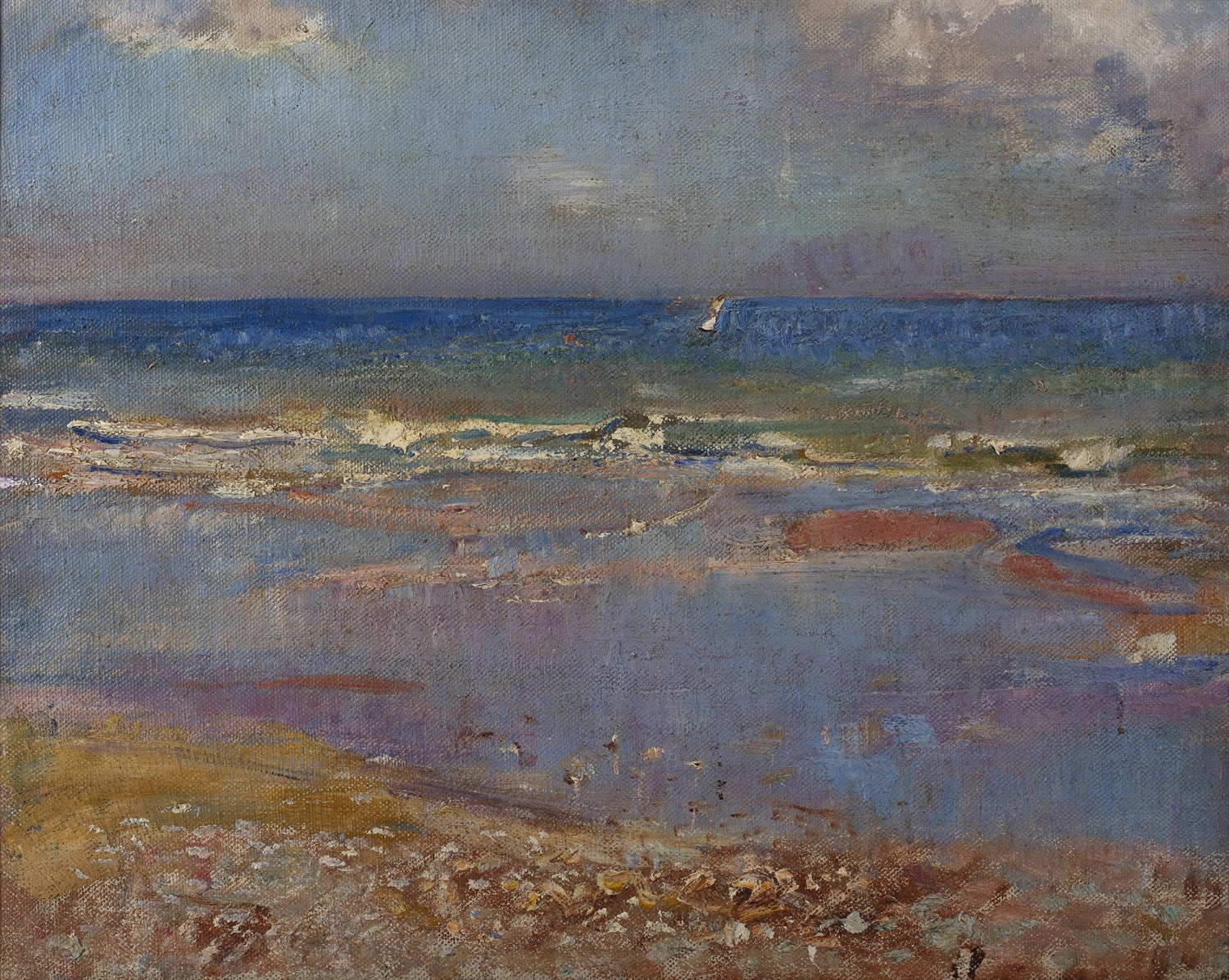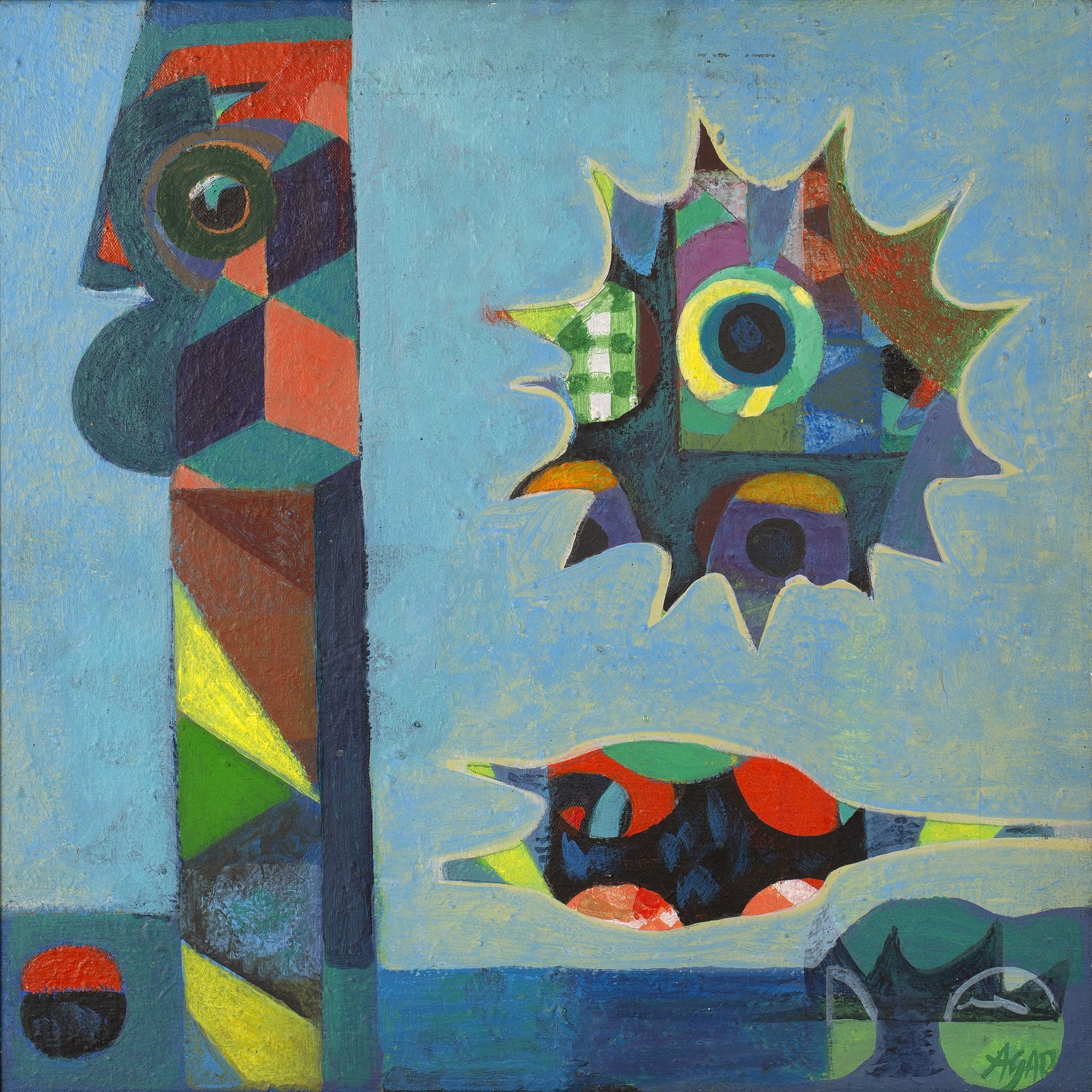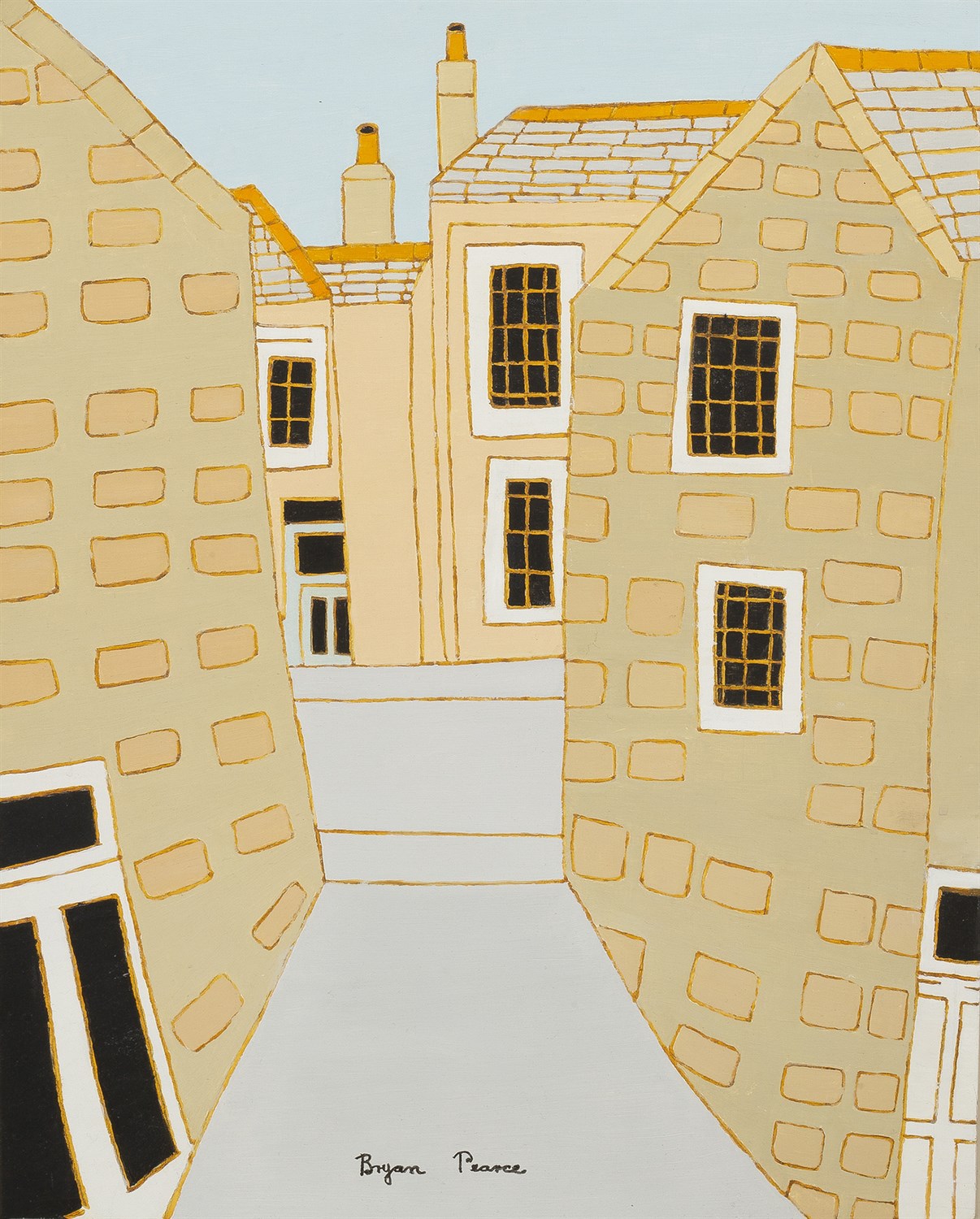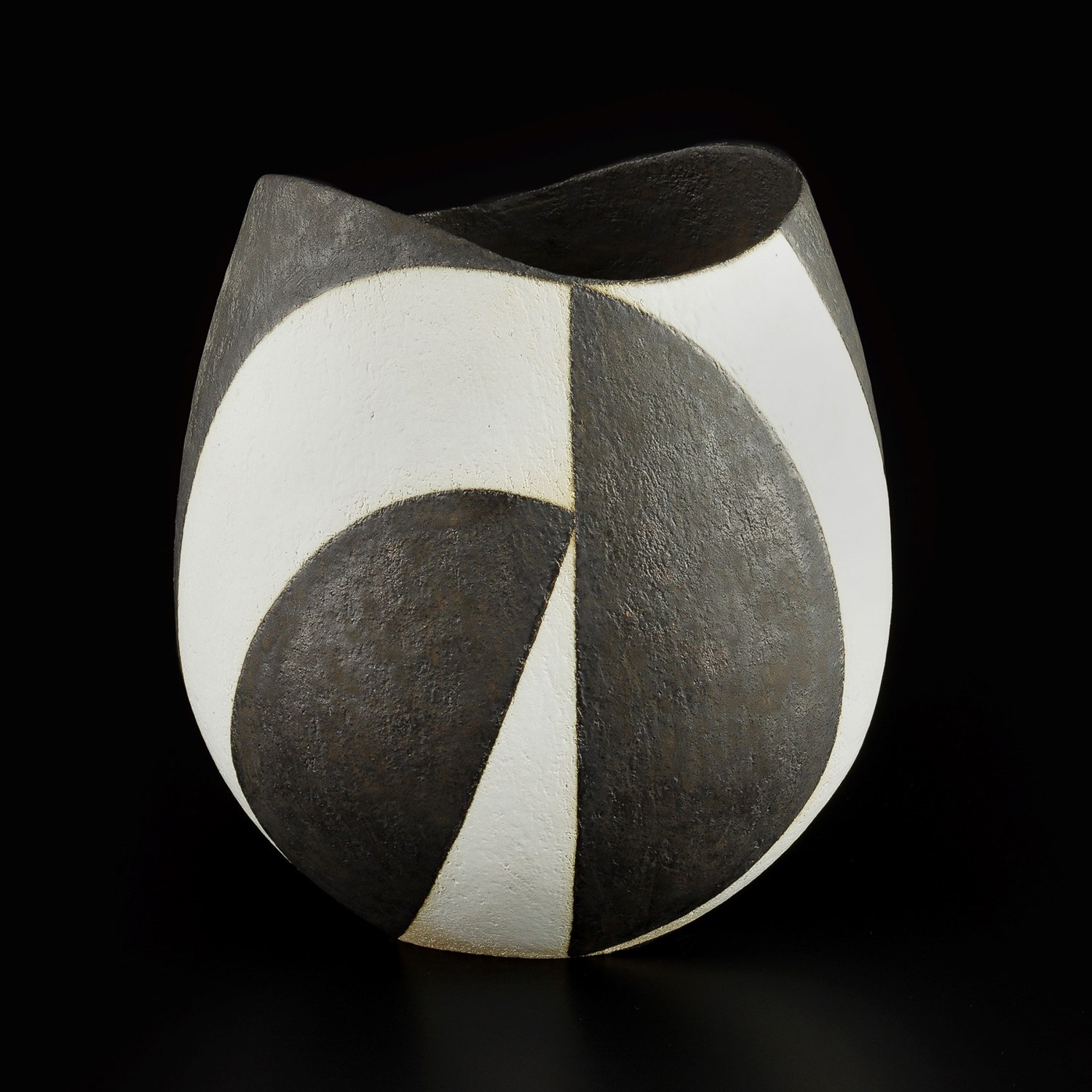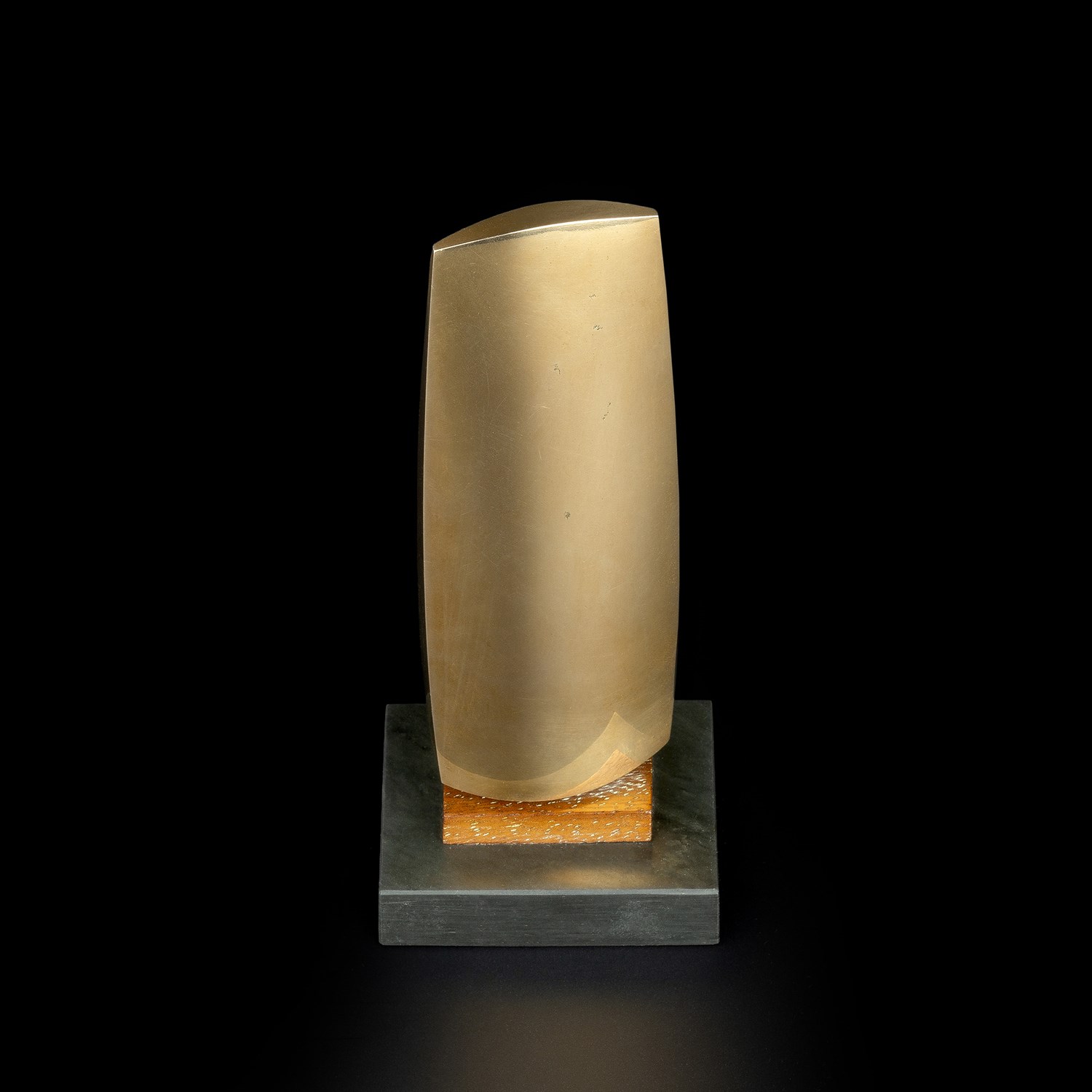 Mallam's Design + Modern Art Sale took place on 26 and 27 May, hosted by the Oxford saleroom, and achieved total sales of £357,000, 5% above top estimate. With almost 1200 online bidders, many lots were highly contested and over 90% sold.
The standout lot was 222, a Winifred Nicholson (1893-1981) oil on board entitled 'Castagnola' painted circa 1923, in the Italian speaking part of Lugano, somewhere Winifred Nicholson and her husband Ben Nicholson spent the first three winters of their married life. Interestingly, on the back of this painting is another work – 'Cumberland Landscape' - by Kate Nicholson (1929-2019), Winifred and Ben's daughter. Although Winifred Nicholson often painted on the reverse of pictures due to a shortage of materials it is rare for her to have shared a support with her daughter, although not unknown.  There were many interested bidders in this painting, which came to Mallams from a private Cornish collection, and the bidding went ever upwards, finally selling to a phone bidder for £36,000, far surpassing its £15,000 to £25,000 estimate.
An oil on canvas by Annie Swynnerton (1844-1933) entitled 'Blue Seascape' (lot 169) also piqued interest amongst bidders, selling for £10,000 against an estimate of £1000-£2000. This came to Mallams from a deceased estate, having originally been owned by Sir Gerald Kelly and then the Grafton Gallery in London.  Coming from the same estate was lot 258, a 1968 painting entitled 'A Sea Change' by Eileen Agar (1904-1991). Estimated at £1000-£2000, this oil on canvas was signed, titled, dated and inscribed to the reverse, and sold for £6000.
British artist, Bryan Pearce (1929-2006), who is widely recognised as one of the UK's leading naïve artists, was born and lived his life in St Ives, Cornwall. No surprise then that he specialised in paintings of his home town, including 'Wills Lane, St Ives' signed and dated 1975, which was lot 364 in Mallams' sale. This oil on board painting achieved mid estimate, selling for £5000.
Ceramics by John Ward (b.1938) are always highly contested at Mallams' Design sales, and lot 550, a matt black and white vessel by the artist was no exception. Standing at 21.5cm high and featuring a textured surface, an elliptical-shaped rim and an impressed potter's seal, this striking lot achieved a price of £5600 (estimate: £3000-£5000).
Lot 272, a signed, titled and numbered polished bronze, entitled 'Veor" from British abstract sculptor, Denis Mitchell (1912-1993) also aroused interest amongst bidders. Mitchell worked mainly in bronze and wood and was an assistant to Barbara Hepworth for many years. This lot saw the hammer fall at £5400, just over its mid estimate.
Mallams is now accepting entries for its next Design + Modern Art Sale. If you would like an informal valuation please contact max.fisher@mallams.co.uk
All prices are subject to a 30% buyers' premium (VAT inclusive).